By

Conner Carey
Updated 05/20/2021
These are the best apps for writers who want to finally complete that novel they've been letting collect dust. I've got recommendations for apps that will help you write your story in every part. First, we'll look at the best writing apps for planning your story, from mind-mapping to idea generating. Then it's time to sit our butts in the chair and get started, so we'll look at creative writing apps for actually doing your writing. Lastly, there are some tools every writer needs during and after the process, which is why I've got a writing app with tips for the business side of writing. As a writer, I use all of my devices to work, including the iPhone, iPad, and a Macbook. So each writer's app below will also indicate which devices it's available on. I believe we've all got a book in us. Here are the nine best writing apps for getting your book onto paper and into the world.
Before we get started: If you're a writer, you probably also be a reader. For all your inspirational needs, make sure you've got a good e-reading app on hand, too.
Related: Traveling with iPhone Life: Best Apps & Gear for the Ultimate Beach Getaway

Discover your iPhone's hidden features
Get one daily tip each day (with screenshots and clear instructions) so you can master your iPhone in just one minute a day.
Pre-Writing Apps (aka Brainstorming & Outlining)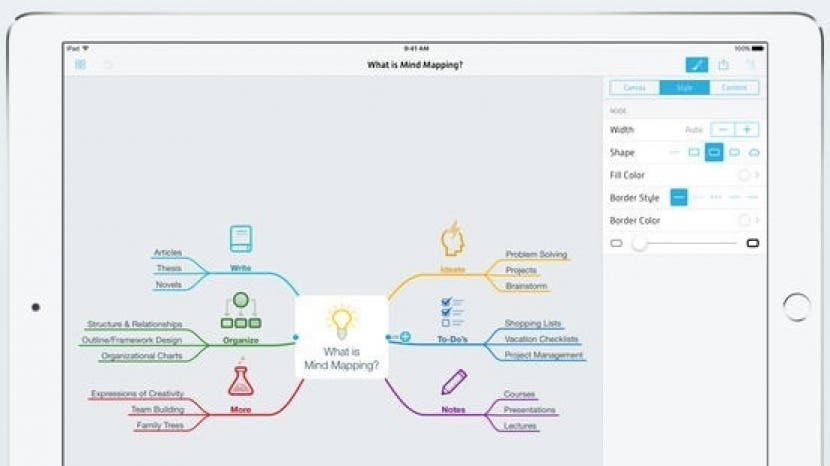 Outline and mind-map your story ideas with MindNode. Organize your ideas, plots, characters, and whatever else you might need into a visually stunning and easy-to-understand map. Perfect for writers who like a solid outline or who want to brainstorm ideas on an organized canvas.
*Available For iPad / iPhone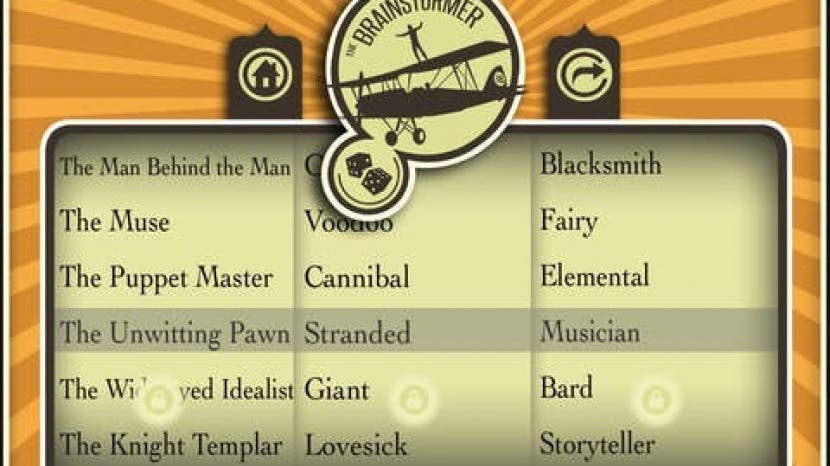 Get your imagination going with The Brainstormer. The app randomly combines a plot, a subject, and a setting or style to provide instant inspiration for artists of all kinds. It's the perfect app to generate prompt ideas and get your hand moving! Writer's Block be gone! I highly recommend using this app to get your pencil moving at the start of your day.
*Available For iPad / iPhone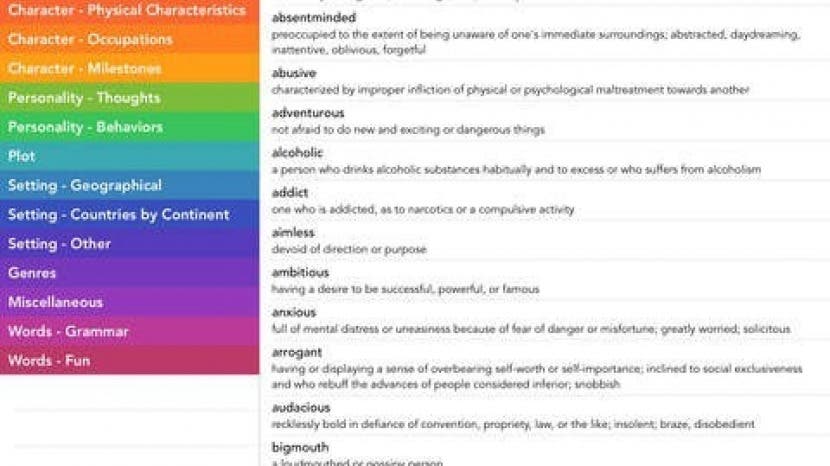 I like to say, the only people who use baby naming websites are expecting parents and writers. Lists for Writers is a dream app because of this. Not only does it have name lists but lists for just about everything and anything else. From colors to phobias, you'd be hard pressed to think of something this app doesn't have a list for. Which makes it perfect for creating fantastic imagery in your stories, poems, and articles.
*Available For iPad / iPhone
Best Apps for the Writing Itself
Ulysses is a premium software for writers. While it's a bit of an investment, if you're a fulltime writer or a serious aspiring author, it's worth it. Write distraction free and layout your work beautifully. Reviewers absolutely rave over this app. I recommend getting the Mac version and using free note-taking apps, like Evernote, on iPhone and iPad. This software is truly the best for writers everywhere, regardless of your medium.
*Available For iPad / iPhone / Mac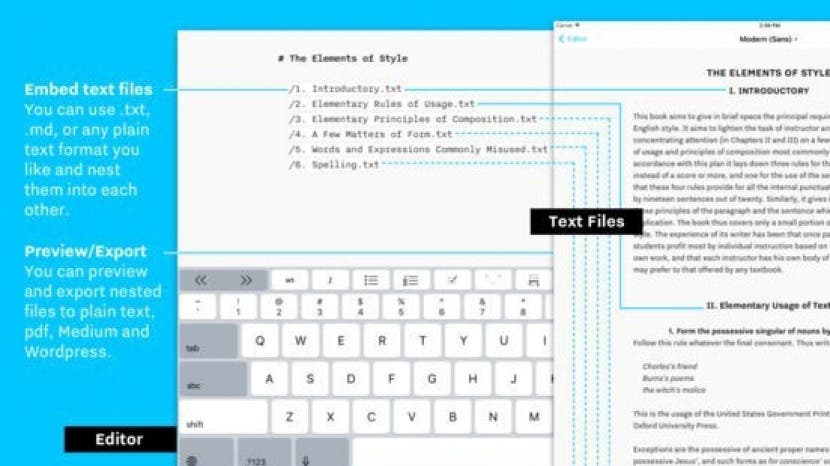 If Ulysses is simply out of your price range, iA Writer is a fantastic alterative for a more reasonable price. Or, if you often write on your iPad, consider getting the cheaper iOS versions of iA Writer and splurge on Ulysses for your Mac. iA Writer is all about helping you focus on writing by providing a digital writing experience that's distraction free. Write and style your work with iA Writer's plain text and full preview modes.
*Available For iPad / iPhone / Mac
Nearly every writer can appreciate the typewriter experience. Something about the clackity-clack of the keys helps the mind focus purely on what's being written. Actor Tom Hanks wanted to bring the joy of typewriting to mobile phones, thus creating Hanx Writer. The current update needs some work, but I was so excited when I first tested this app out. It has in-app purchases if you want to buy different types of keyboards, but you can use the included keyboard for free and type to your heart's content.
*Available For iPad / iPhone
The Tools Every Writer Needs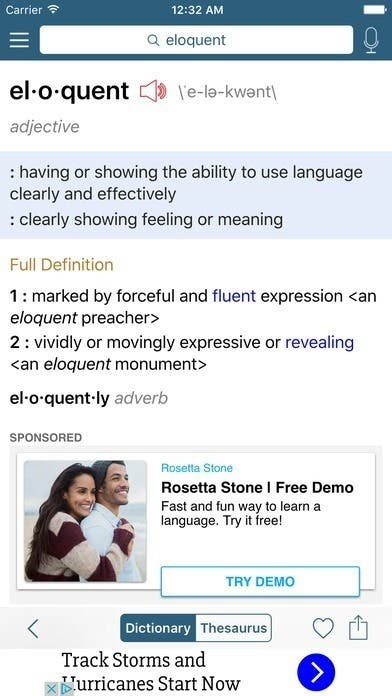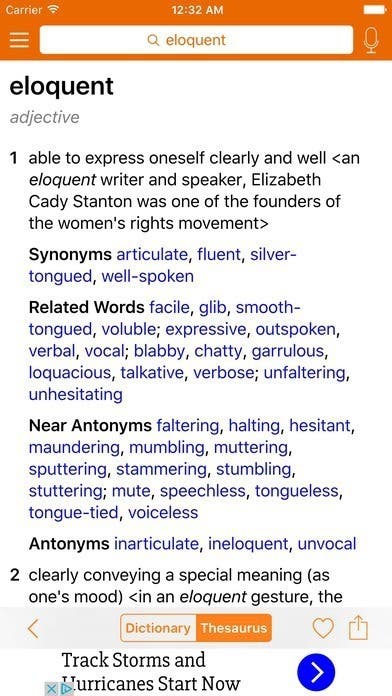 When it comes to words and their definitions, Merriam-Webster is the best. So it only makes sense that you'd get the free Merriam-Webster dictionary for your iPhone and iPad. And you can easily switch between dictionary and thesaurus with the tap of a button. Every writer needs one of these; we're just lucky we don't have to carry one around anymore.
*Available For iPad / iPhone
Are you the type of person who thinks faster than you can type? Dragon Dictation allows you to record a message, and the app will dictate it for you. It's not perfect so check for errors, but if you've got an idea bursting out of your head, Dragon Dictation is a great way to quickly get it out. I used this last week to transcribe a poem I'd written on paper. There were definitely errors, but it was faster to fix the mistakes than type it from scratch. Willing to pay for a high-end dictation app? Check out Dictate + Connect ($16.99).
*Available For iPad / iPhone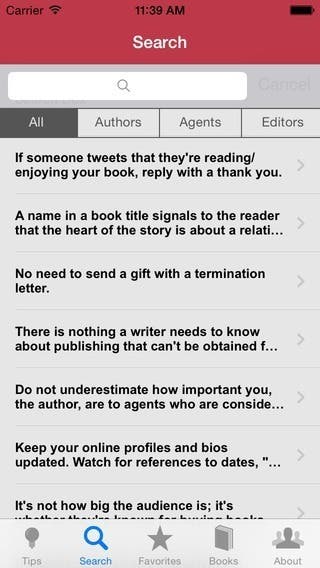 Agent Obvious offers tips for writers, editors, agents, and publishers who are either in the business or want to be. Full of simple truths and a few top secrets, it's an awesome way to get an inside look into a lit agent's mind. Unfortunately, like Dragon Dictation, it hasn't been updated in a few years and looks like it won't be. But so long as it works, it's a good resource for learning tidbits of information you wouldn't readily find in a Google search.
*Available For iPad / iPhone
Top Image Credit: Watisak Duangprasit / Shutterstock