By

Donna Schill
Mon, 11/28/2016
The Apple Watch goes everywhere you go, prominently displayed on your wrist, so it's important that it matches your outfit and your activity. That's why we've rounded up the best accessories for Apple Watch Series 1, Apple Watch Series 2, and Apple Watch Nike+. We've included everything from the best Apple Watch bands for fashion and working out to a waterproof Apple Watch case. We've even included an Apple Watch dock and an Apple Watch charger for when it's time to power up.
Related: Top iPad Accessories Every Tablet User Should Have
This stainless steel band has a way of turning your Apple Watch from sporty to swanky in a matter of seconds. While it borrows from the design of Apple's Milanese Loop, it costs about half as much, making it a great value. Unlike Apple's magnetic closure, Monowear's band comes with a clasp that you can adjust to just the right fit. Keep in mind that stainless steel bands add some heft to your watch, but I like how sturdy they feel. Monowear's version adds extra colors to the black and silver lineup, with gold and rose gold options.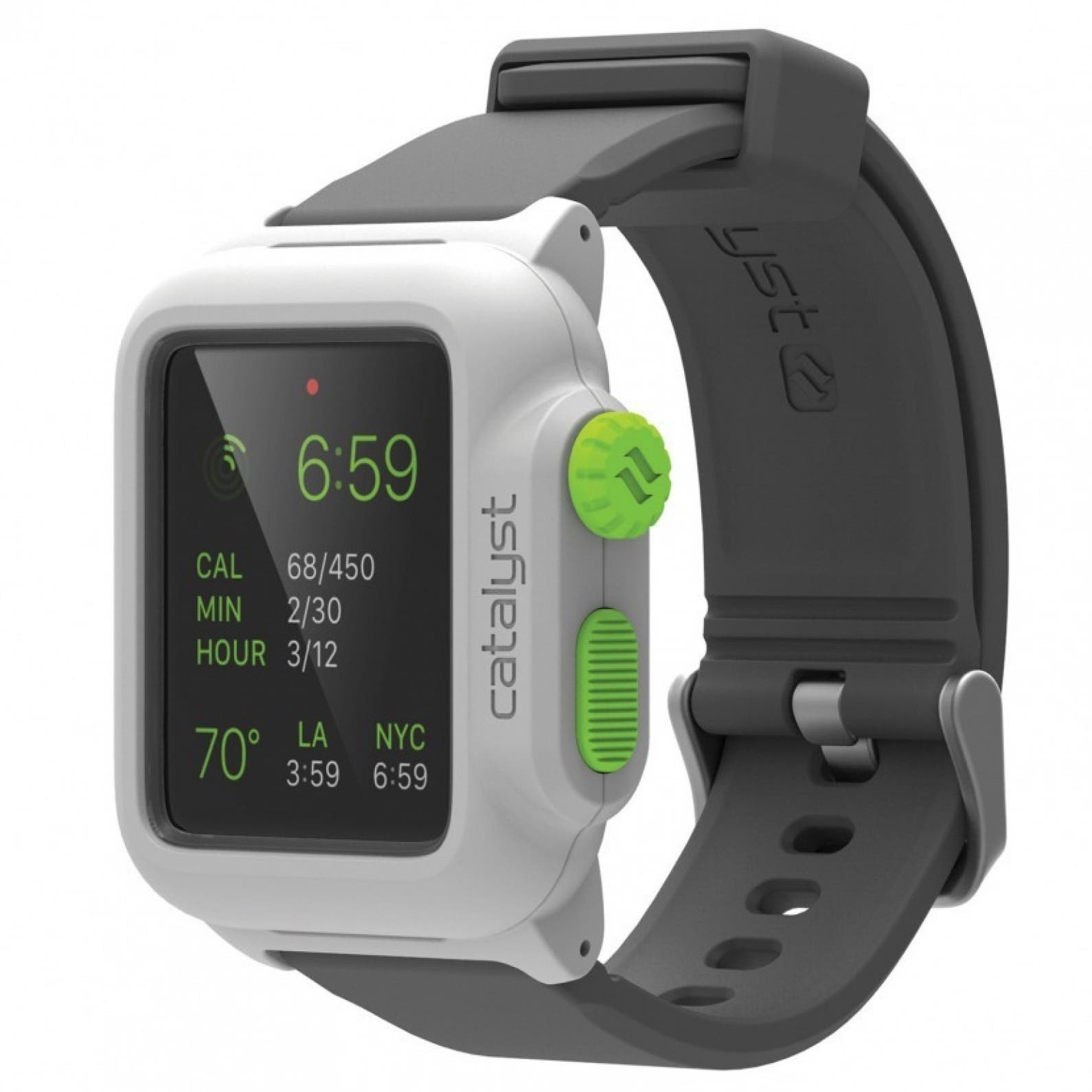 If you own a first-generation Apple Watch, you'll want to suit up with this waterproof case from Catalyst before heading to the beach or pool. And if you tend to be hard on your devices—whether you own the Series 1 or Series 2—you'll benefit from this case. Catalyst designed this product to leave your touchscreen and sensors exposed while protecting your watch from the elements.
This new watchband from Belkin lends a traditional feel to your wearable. Its Italian leather design looks similar to Apple's own leather bands, but it costs about a third as much! And it features a buckle closure that adjusts to comfortably fit most peoples' wrists. I'd suggest going with the black or grey color option for a look that will work for every occasion.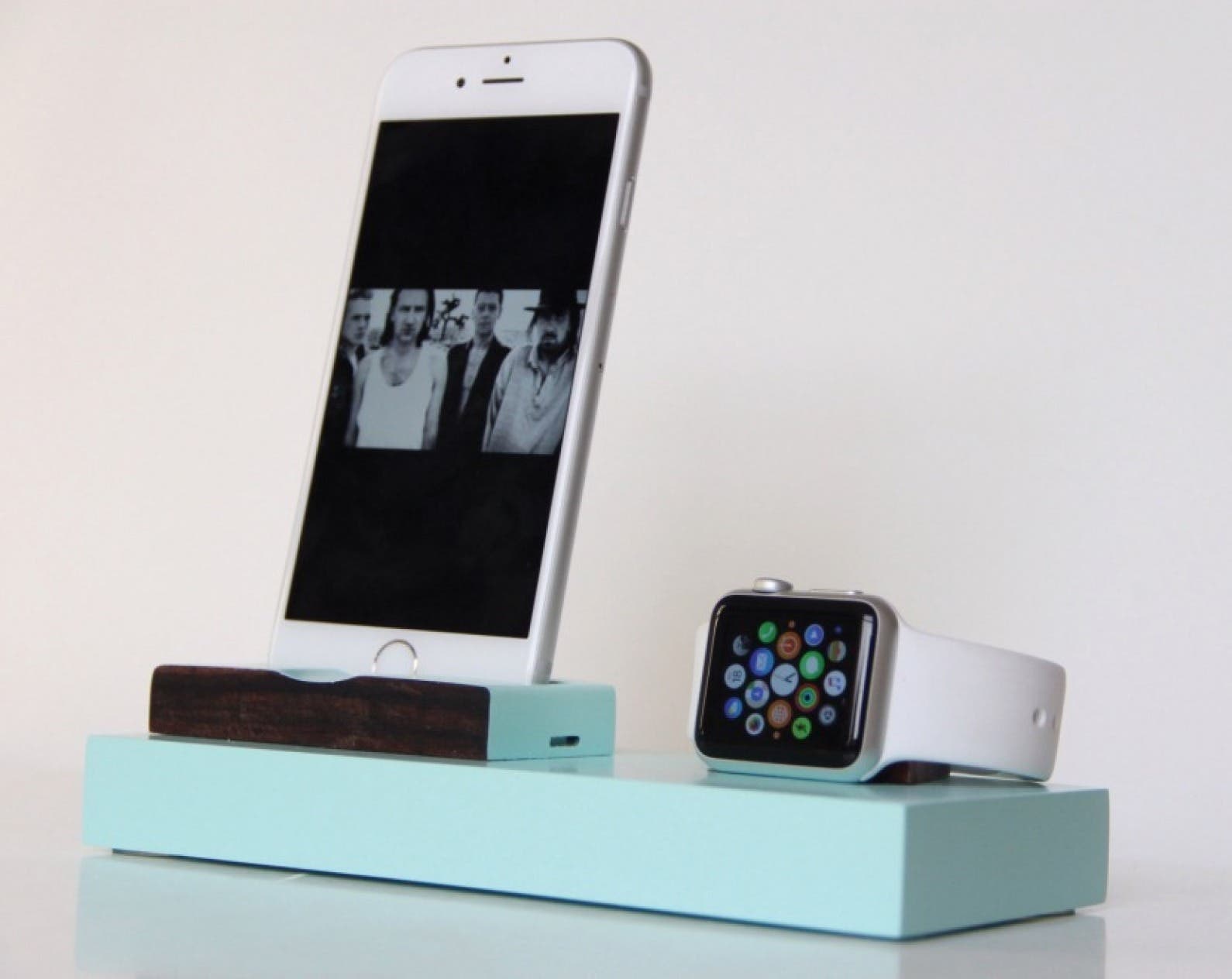 Having an iPhone dock helps me disconnect when I'm at home and provides an attractive way to conceal a pile of unsightly cords. This eye-catching piece from Moderno5 features a painted wood base and natural wood accents that give the dock a playful edge. It houses an iPhone 7 as well as your Apple Watch in Nightstand mode (which displays the time like a digital bedside clock), and leaves room to snake your cables through and keep them out of sight.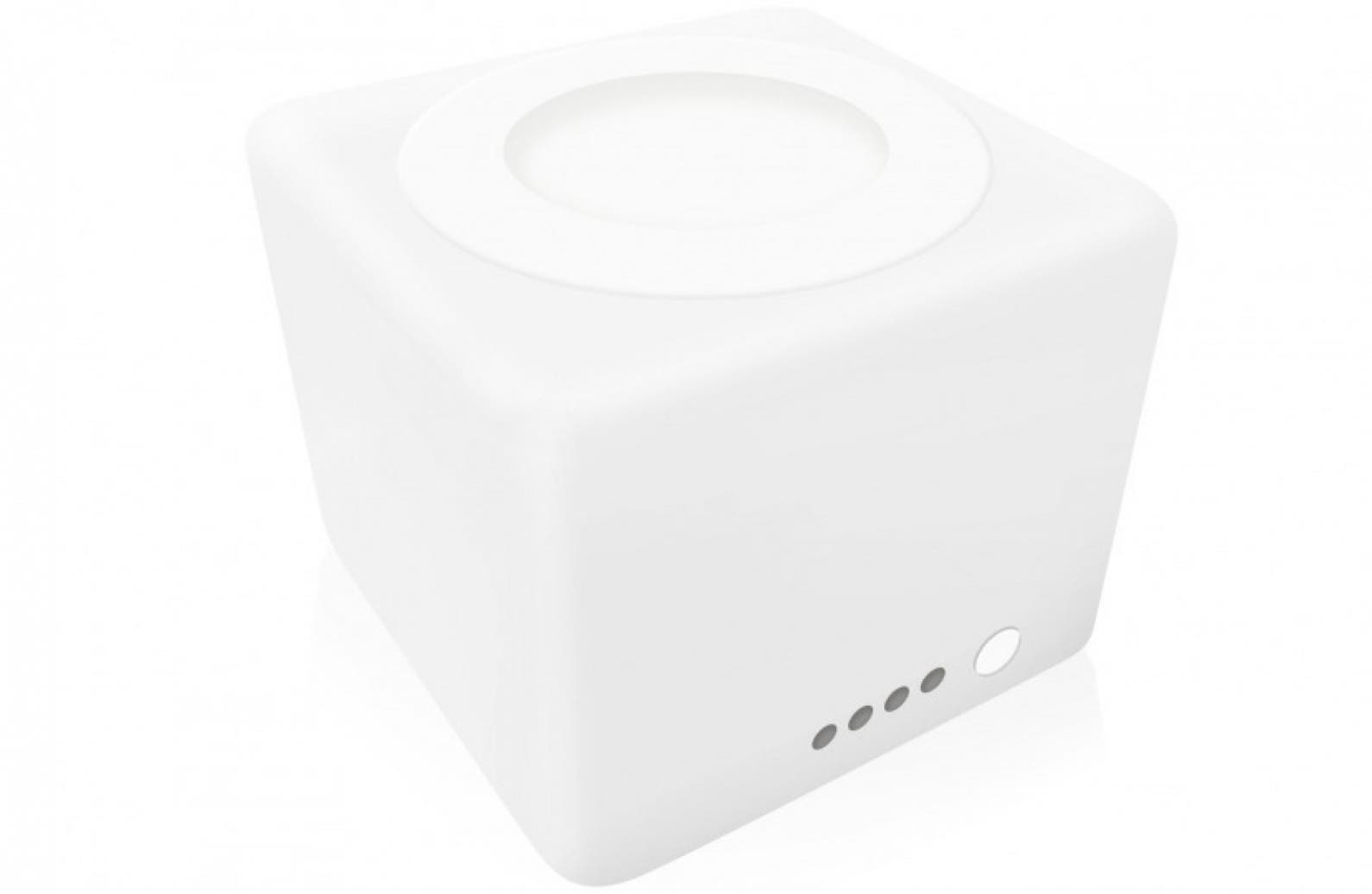 The Apple Watch has a pretty dismal battery life, so having an ultra-portable, cord-free charger is a total godsend. The Zens Powerbank is the size of a ring box and can power your smartwatch up to three times between charges. The Zens then easily recharges using a micro-USB connection. This is the perfect accessory for traveling, or, if you don't want to bother with Apple's charging puck, you may want to make this your everyday charger.