By

Conner Carey
Sat, 11/25/2017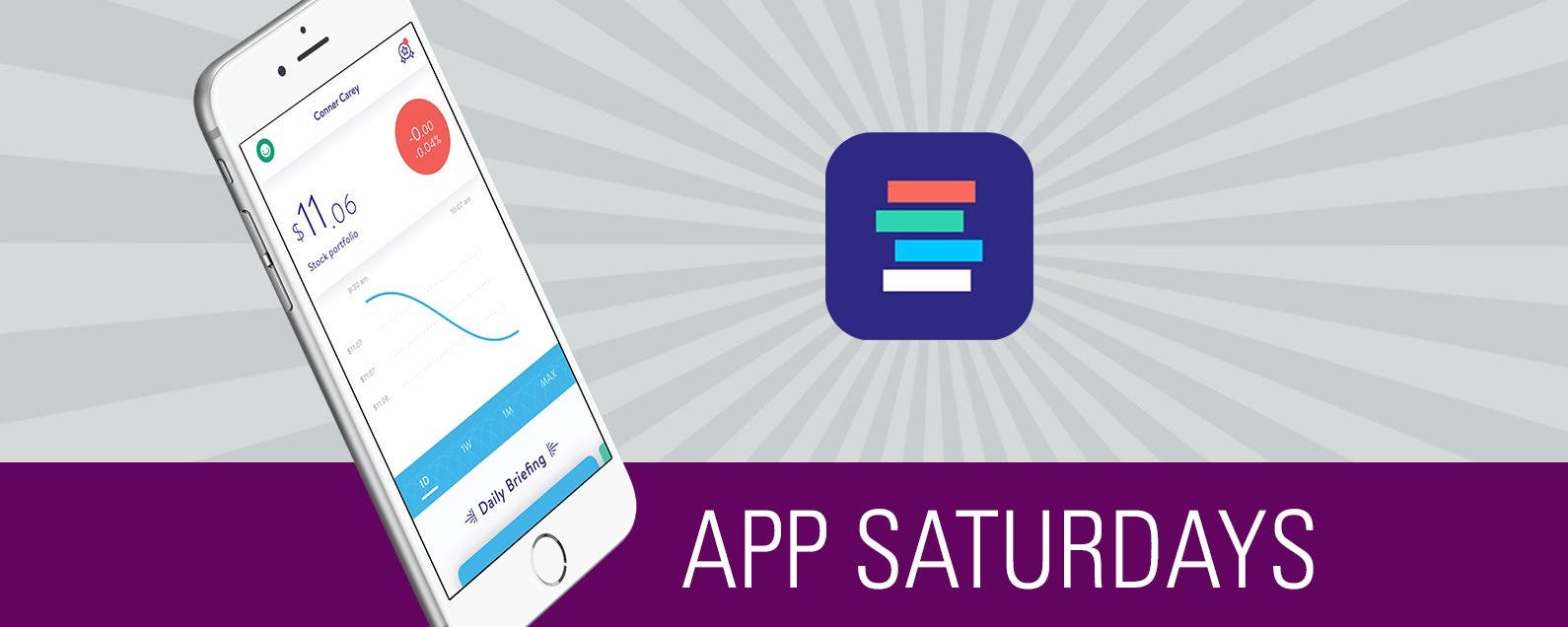 * This post is part of iPhone Life's Tip of the Day newsletter. Sign Up. *
Investing in stocks is something that can feel intimidating to learn how to do and difficult to jump into. Stockpile (free) makes it easy to everyone to start trading stocks, even kids. When you buy and sell, Stockpile charges you just $1 for the transaction, the rest is yours. I've tried other stock investing apps in the past, but always got hung up on how much it would cost to buy stocks or the process of setting up my back account with the app. But Stockpile takes a different approach by walking you through the process of buying stock immediately. In the last ten minutes, I was able to buy ten dollars in Apple stock, create an account, and begin the process for connecting my bank account. You heard me right—I bought ten dollars in Apple stock. But how is that possible when a single Apple stock costs way more than that? Learn more on this app, what it does, and why we love it below.
Related: Print Photos Directly from Your iPhone with a Kodak Printer Dock
What It Does
Stockpile offers fractional shares, which means you can trade stocks for just the amount of money you want without having to buy a whole share. This makes stock trading affordable for nearly anyone. And you're not limited to lower cost shares either. There are more than a 1000 stocks, including big names like Tesla, Amazon, Disney, and, of course, Apple. Even if you only have five dollars, you can buy a fraction of a stock and try your hand at investing.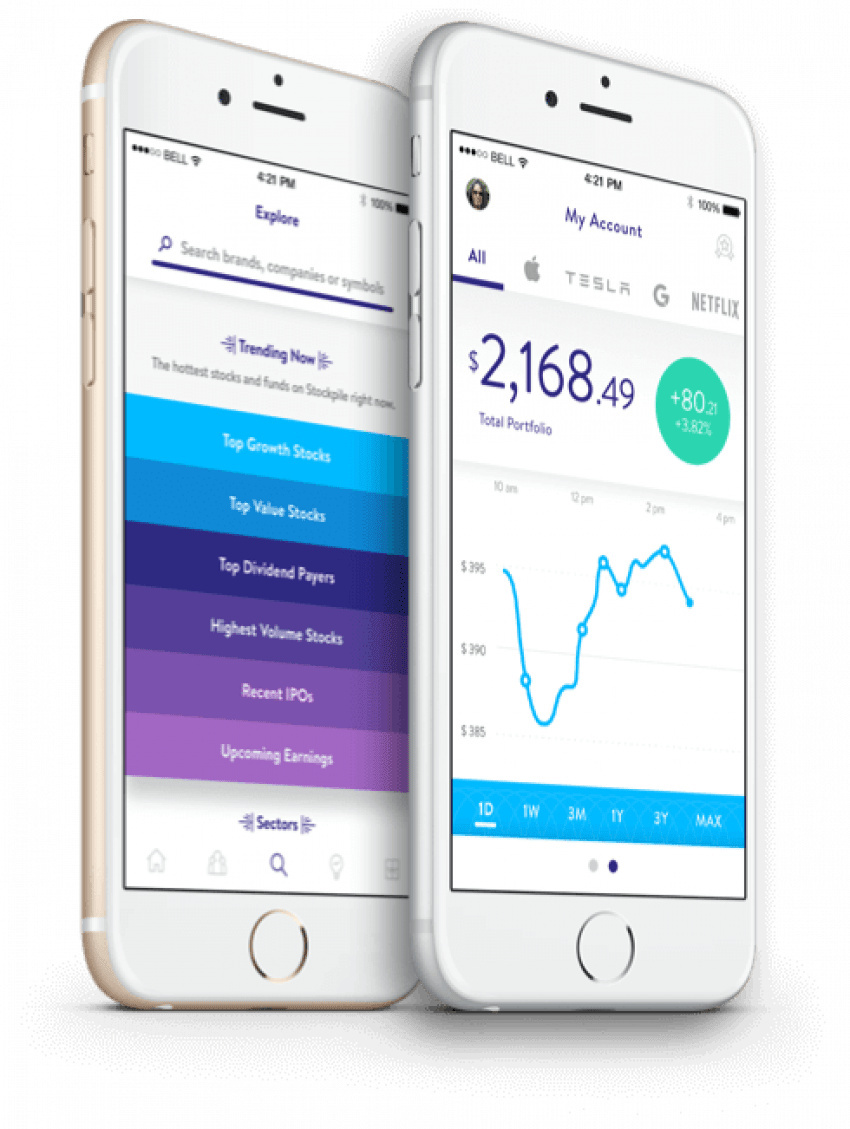 If you have a child or grandchild you'd like to teach about investing in stocks, you can even set up an account for them and with them. Kids and teens can have their own custodial trading account, allowing them to check their stocks and place trades that go to the adult's smartphone for approval. Whether a kid or adult, each trade, whether buy or sell, only costs .99 cents. And you can move your money to and from your bank account free of charge.
Why We Love It
A huge part of the Stockpile app is teaching people, young and old, about investing in stocks. Which is why the app has mini built-in lessons you can review that cover demystifying stock investing, best dividend stocks, ETFs, and more. This is a great place to start if you're still a bit nervous about trying something new.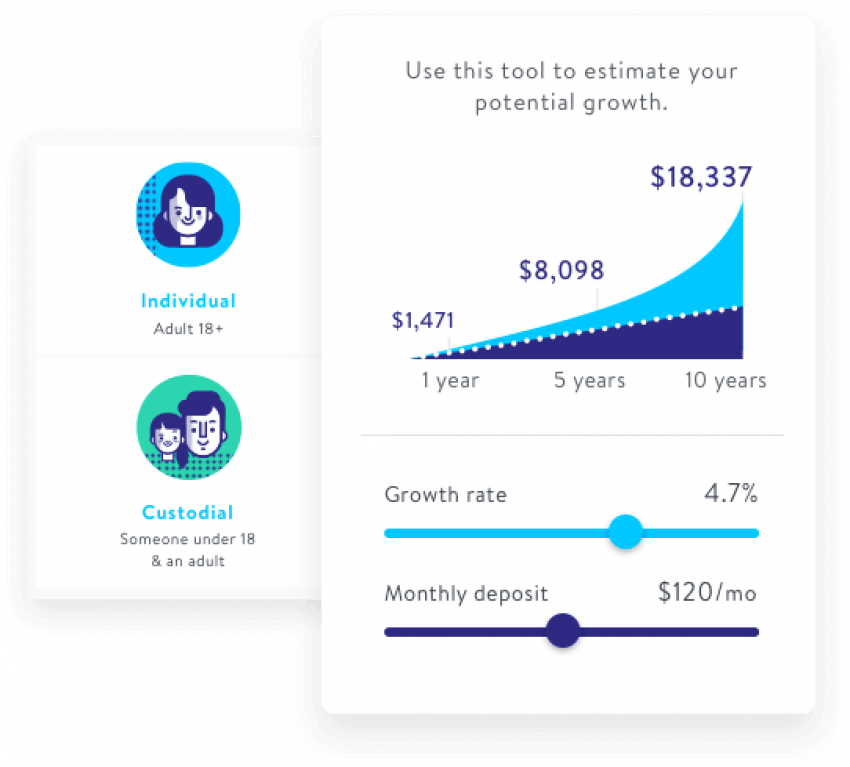 It's easy to see why we love this app. It takes something that can feel scary for the everyday person and brings it directly into their hands using knowledge to empower them. Plus, the trading of fractional shares means anyone who wants to begin investing in stocks can, whether they can five dollars to invest or $5000.
The app also provides a great user experience. When I opened the app, I didn't have any intention of buying a stock. I just wanted to see if it was a good app or not. But within minutes, I was seamlessly walked through the process of buying my first stock. While the actual process of buying it will take another few hours, the app did a great job of immediately getting me set up and started without making me feel overwhelmed.
Reviewing the comments, it's clear the team behind Stockpile is consistently working to improve the app. Which is good to know if you plan to use the app long-term for investing. Overall, I was immediately impressed with the app as a whole. If you or your child is interested in trying out stock investing, I highly recommend giving Stockpile a try.