By

Todd Bernhard
Updated 12/01/2021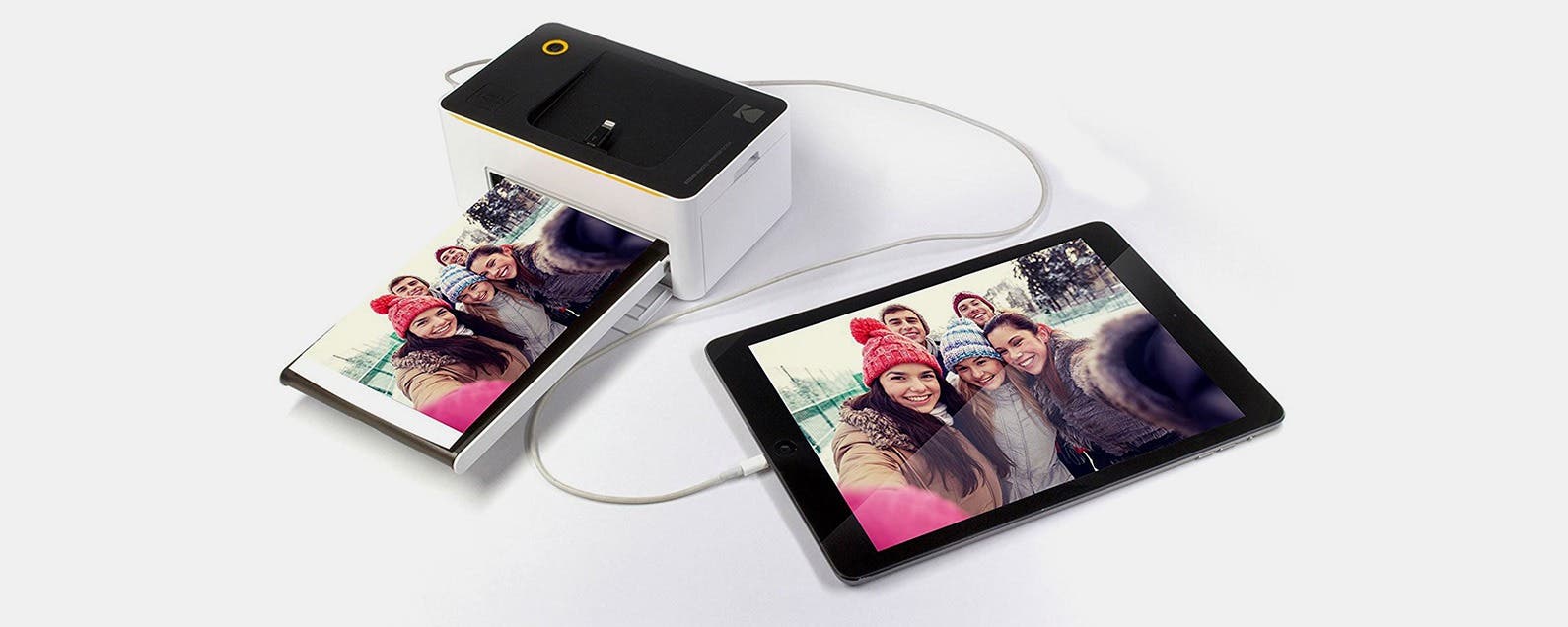 Now you can print photos directly from your iPhone, either wirelessly or by docking your iPhone on the PD-480 Photo Printer Dock PD-480 ($139.99) from Kodak. The dock can even charge your iPhone as well. Kodak also sells an Android version, although the iPhone version has a microUSB to Lightning adapter, so that may be the only difference.
Related: How to Transfer Photos from iPhone to Computer (Mac, PC, iCloud & AirDrop)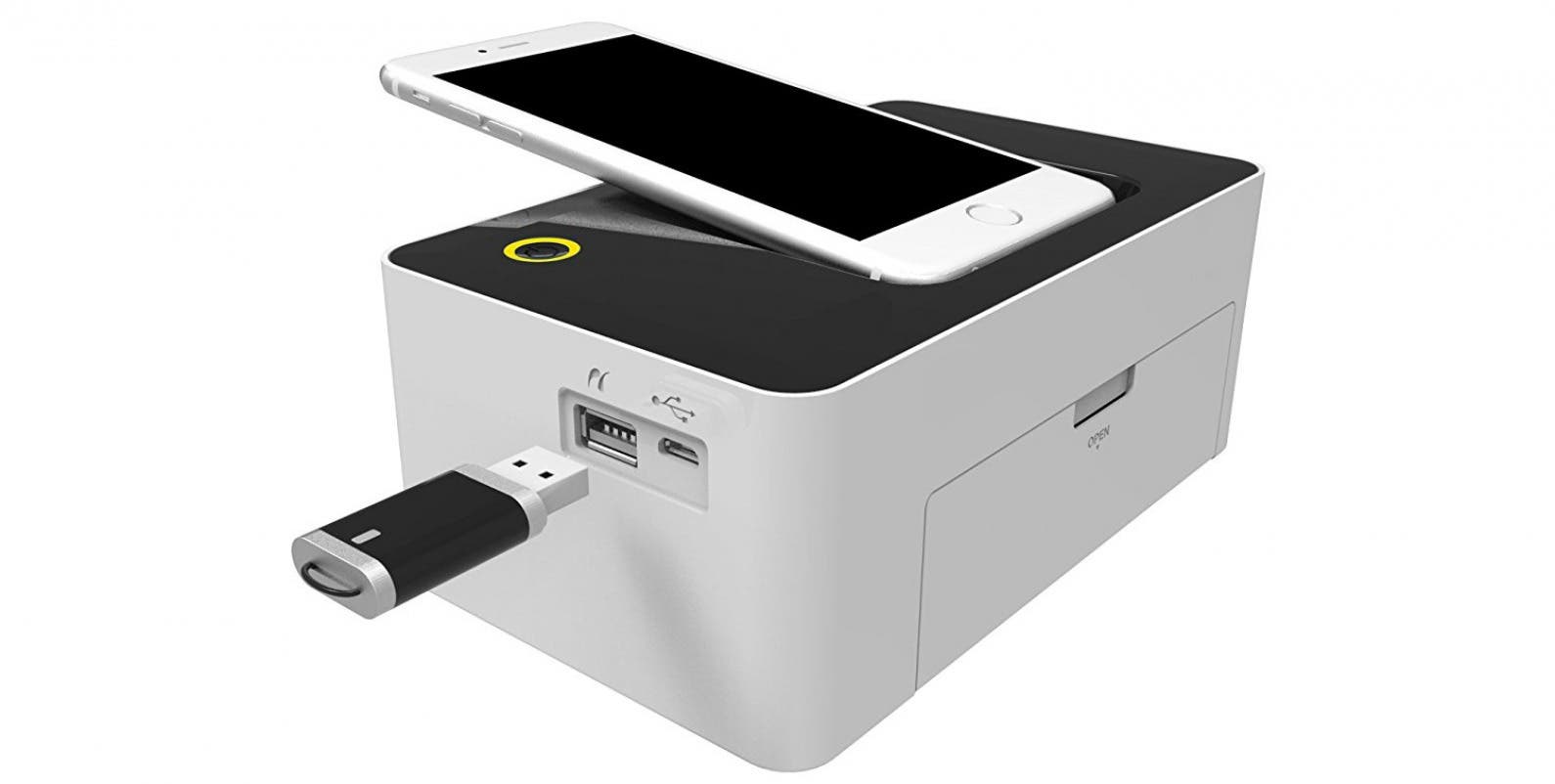 I found the printing process fairly easy, once you figure it out. The special photograph paper ships with a yellow cover sheet that must be removed, similar to how many instant print cameras operate these days. The paper goes in and out of the dock several times, as each color (cyan, magenta, yellow) is applied, so you need to leave space behind the device. Finally the paper is ejected and there are perforated edges to end up with an edge-to-edge photograph. It's relatively fast and very convenient compared to making a trip to the drug store.
The dock physically accommodates iPhones even in most cases, but iPads will need to print wirelessly. The free companion app adds filters, stickers, templates, and collage capabilities. The cost for replacement paper and cartridges is $0.39–$0.50 per print depending on how many you order, 40 to 120 at a time. 
Pros
Quick and convenient
Charges iPhone
USB and Android options
App adds filters, stickers, templates, collage capabilities
WiFi support
Cons
Dock cannot accommodate an iPad, although you can print wirelessly
Final Verdict
If you like to print photos, now you can do so right at home, quickly and conveniently with the Kodak Photo Printer Dock.