By

Jim Karpen
Wed, 01/09/2013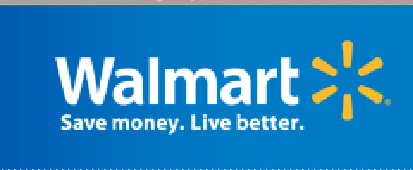 Walmart and Straight Talk announced yesterday that beginning January 11 they'll be offering the iPhone as a no-contract phone with unlimited nationwide calling, data, and texting for $45 per month. Straight Talk is the nation's largest no-contract phone provider. That's a great rate, and certainly saves you money over the $70 per month plan from other carriers. But you have to pay the entire cost of the iPhone: $649 for a 16GB iPhone 5, and $449 for an 8GB iPhone 4. However, if you purchase the phone in the store, you'll be able to buy your phone by making payments of $25 per month, with no interest. You'll need a Walmart Credit Card to take advantage of this.
So that means you're paying the same $70 per month either way. But by my reckoning, over a period of two years and two months, you'd save $150 if you spring for an iPhone 5. So you're saving money, PLUS getting unlimited calling, data, and texting. It's hard to beat. And you're not locked into a contract. 
From the press release:
"We are thrilled to be bringing the remarkable iPhone 5 to customers looking for one of the most advanced smartphones with one of the most affordable No Contract plans ever," said F.J. Pollak, CEO and President, TracFone Wireless. "The advanced iPhone 5 with our unlimited $45 monthly plan and Walmart's $25 special financing offer is a marriage made in heaven – making it the most affordable premium smartphone offer in America. With this exclusive offer the last reason for not purchasing the No Contract Straight Talk plan is gone."
"We believe customers shouldn't have to choose between saving money and having the latest technology," said Seong Ohm, senior vice president of Entertainment for Walmart U.S. "Now customers can have the coveted iPhone with unlimited talk, text and data without a contract for $70 a month thanks to our exclusive Straight Talk plan and industry first financing offer."
Walmart and Straight Talk also offer the same nationwide plan plus unlimited international calling to more than 1,000 destinations in Mexico, Canada, India, and other countries for $60 per month.
Straight Talk uses AT&T's network, and it's not yet clear whether this offering will include access to AT&T's LTE network.
In related news, T-Mobile is also expected to begin offering the iPhone this year — the last of the four major carriers to do so. They've declined to do so in the past because they said they couldn't afford the large up-front cost of subsidizing the phones for consumers. But the interesting tidbit emerged yesterday that even though T-Mobile isn't an official iPhone carrier, they have nearly 2 million customers who are using iPhones on the T-Mobile network. They have over 100,000 iPhone activations every month.
Since they're not an official carrier, how is it that their customers are using iPhones? Possibilities include: people who have paid full price for an unsubsidized iPhone from Apple, iPhones that are out of contract and no longer locked, and iPhones that are locked but have been jailbroken to work with other carriers.