By

Jim Karpen
Updated 04/28/2018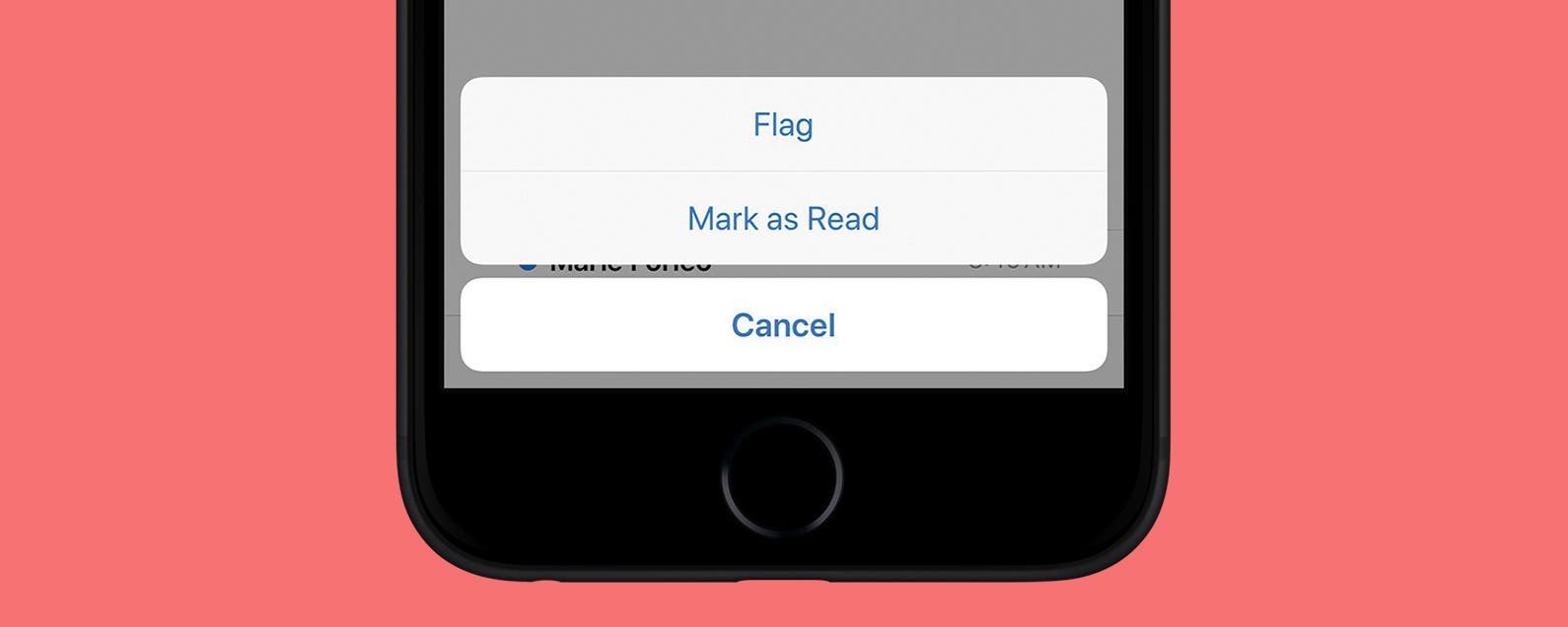 * This post is part of iPhone Life's Tip of the Day newsletter. Sign Up. *
Mail on the iPhone and iPad has a lot of helpful features that makes it easier for you to deal with the onslaught of email messages. Luckily, there is a quick way to mark all email messages as read that's been around since iOS 8. Unfortunately, unlike iOS 8, iOS 11 no longer makes deleting all your emails simple. However, there's a glitch which you can take advantage of to delete large chunks of your inbox at once. Here's how to mark all your emails as read and bulk delete emails from inbox on iOS 11.
Related: How to Delete All Emails at Once on Your iPhone or iPad
How to Quickly Mark All Emails as Read in Mail
Tap Edit in the top right corner.
That moves the list slightly to the right and reveals a circle in front of each message that you tap to indicate which emails you want to act on. But in this case, you want to tap Mark All at bottom left.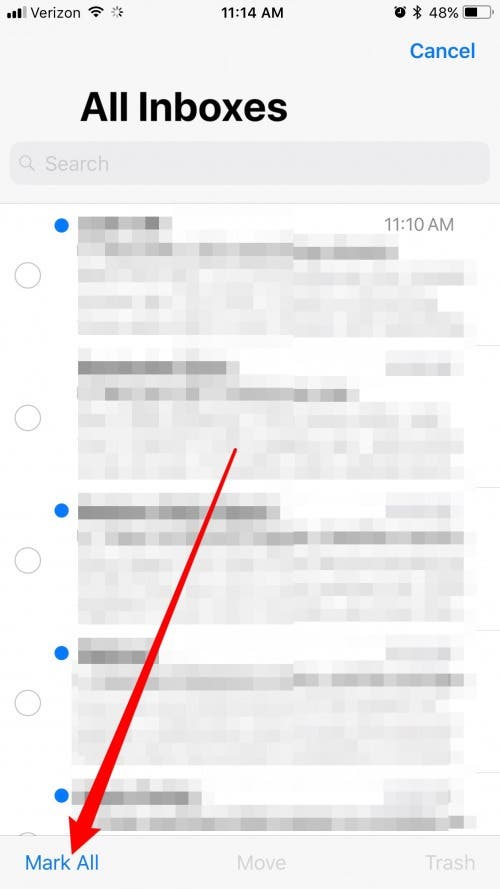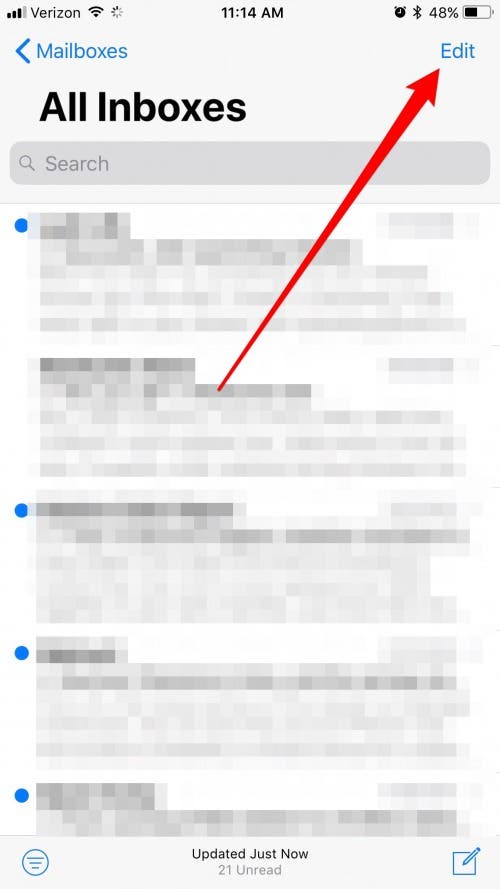 Tapping on Mark All reveals a popup menu that lets you either Flag all the messages or Mark as Read. Choose Mark as Read.
How to Bulk Delete Emails
This method doesn't allow you to select which emails you bulk delete. Make sure you've moved any emails that you'd like to keep into a separate email folder.
First, follow the above instructions to mark all emails as read so that nothing is filtered.
Next, tap Edit in the top right corner.
Select any one email.
Now, press and hold Move. While you are holding move, tap to unselect the email.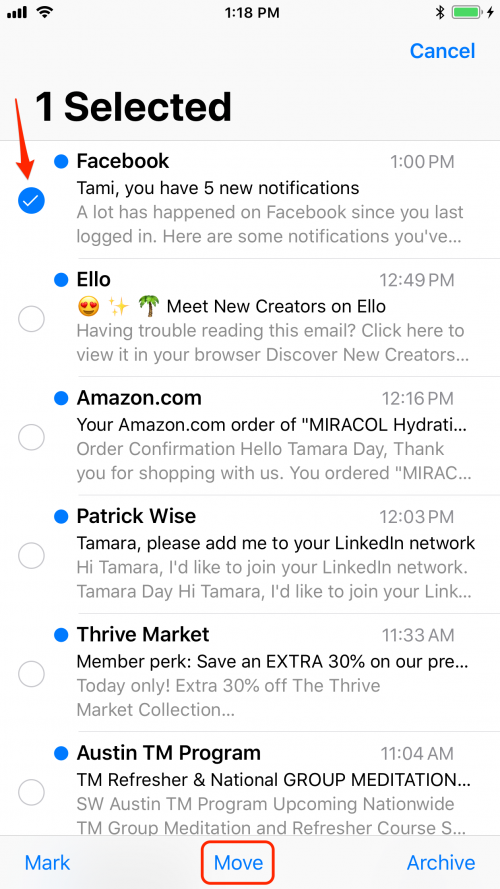 Finally, tap either Junk or Trash to bulk delete 150 of the emails in your Inbox.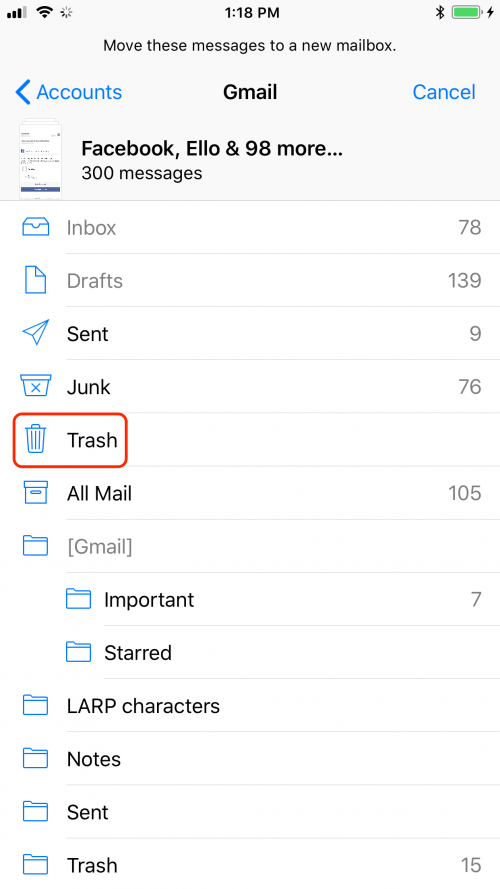 Note that because this is a glitch the results are unreliable. Sometimes when we used this method only 150 emails were deleted. Other times, 300 emails were moved to Trash. At the end of the day, deleting all your emails is simpler to do on the desktop.