By

Paula Bostrom
Sat, 01/30/2016
The placement of app icons on your iPhone's Home screen can make life simple or hard. OK, maybe that's a bit of an overstatement, but app icon placement is important to those of us who crave organization. You can choose to organize your apps using your iPhone, but you may find it more efficient to do so using iTunes, since you can do things like reorder Home screen pages and sort apps according to your preferred criteria.
First, plug your phone into your computer and launch iTunes if it doesn't open automatically. Click on the iPhone icon in the upper left corner and then click on Apps under Settings on the left side of the screen. You'll see a list of your apps on the left and your Home screens and folders on the right.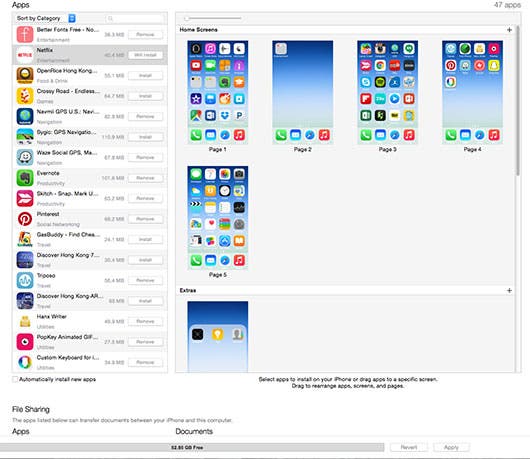 In the app list you will see the icon, category and size, and install status of each app. You may find it easier to find out which apps you have and to decide which apps you want on your iPhone and where if you sort them. Click on Sort by Category and choose how you want to sort your Home screen apps.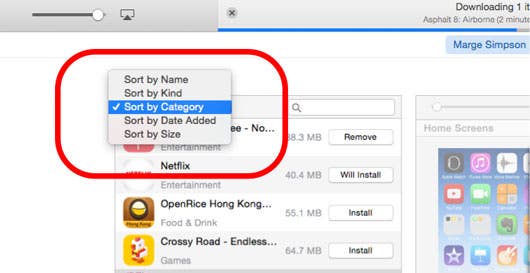 To organize your apps, click and drag apps from the list onto the desired Home screen page. You can double click on a Home screen to make it larger. As on your iPhone, if you drag an app onto another app, a folder will be created. If you drag an uninstalled app onto a Home screen page, its status will change to Will Install and it will be installed once you apply your changes. 
Click on individual Home screens to move apps and folders around within that page by clicking on and dragging them, or to delete them, tap the x in the corner of the icon that appears when your mouse hovers over an app. You can also delete apps from your iPhone by tapping Remove in the app list.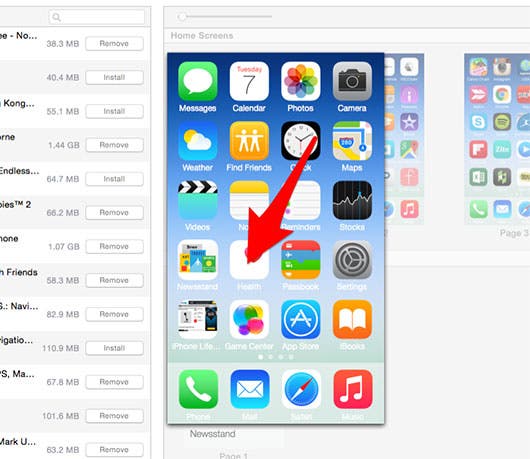 To reorder your Home screen pages, simply click and drag the pages into the order you prefer.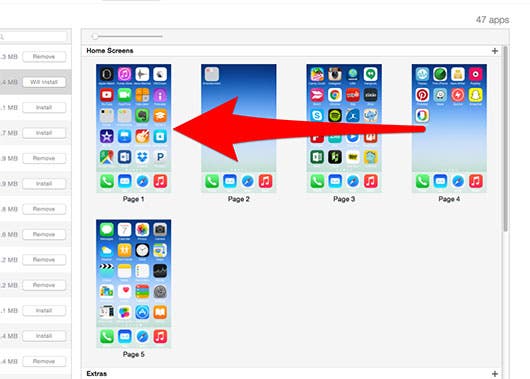 When you have finished customizing your Home screen, go to the lower right corner and tap Apply for the changes to sync to your iPhone. If you prefer your original layout, tap Revert.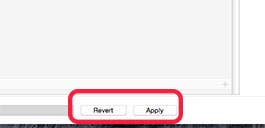 Top image credit: Dedi Grigoroiu / Shutterstock.com