By

Donna Schill
Updated 01/16/2015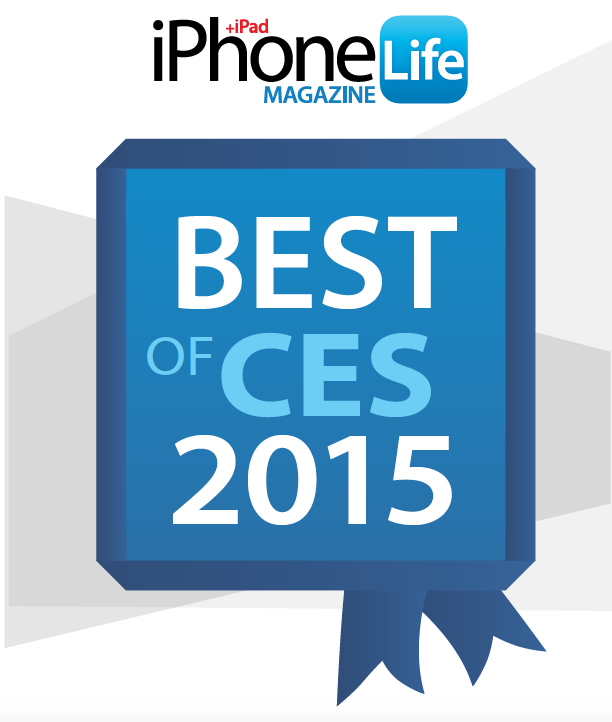 Looking for a glimpse into the future? That's why hundreds of thousands of people flock to Las Vegas each year for the annual Consumer Electronics Show, where tech companies from all over the world debut their most innovative new products.

Discover your iPhone's hidden features
Get one daily tip each day (with screenshots and clear instructions) so you can master your iPhone in just one minute a day.
A dedicated team of iPhone Life writers combed the far reaches of every hall to find the coolest new tech for your iPhone or iPad. Our Best of CES 2015 awards went to the most forward-thinking, creative, and useful iOS-related gear coming to market this year. We couldn't have done it without our all-star crew, Becca Ludlum, Daniel W. Rasmus, Todd Bernhard, Nate Adcock, and Siva Om. (The following roundup is in no particular order. Longer reviews of many of these items will be published over the next few days.)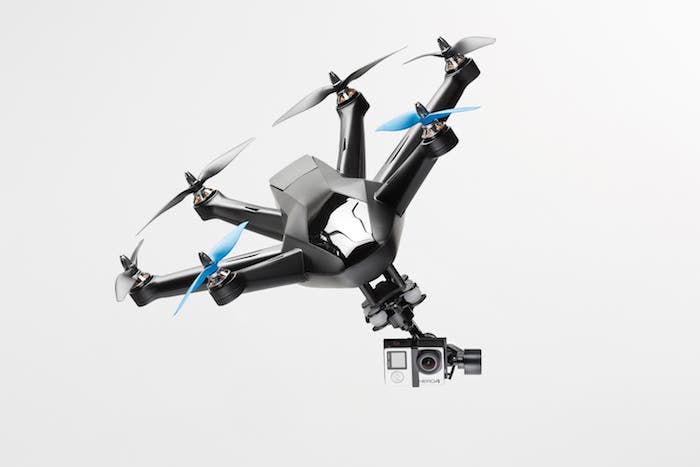 The HEXO+ is an iPhone-controlled drone that gives wings to your GoPro camera to document anything from extreme sports to a tea party. Unlike drones that require complex remote controls, this Kickstarter success story works by keying off your iPhone. Tap a simple control and the six-armed drone will smoothly rotate to capture a 360-degree selfie or hover ahead of you to capture you riding a dirt bike over rough terrain.
 -Daniel W. Rasmus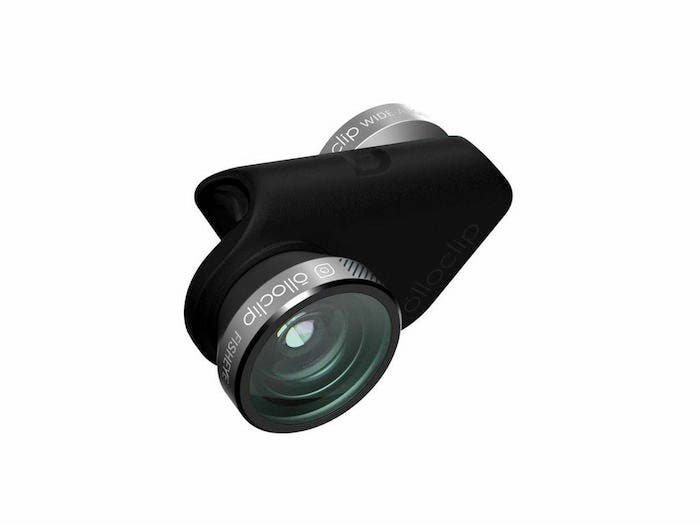 We've been fans of olloclip's 4-in-1 clip-on lenses for a while now, so we were excited to see the same professional quality lenses redesigned for the iPhone 6 and iPhone 6 Plus, this time including a fisheye, wide-angle, 10x macro, and 15x macro lens. This add-on camera lens is easily attached or removed and ideal for anyone who loves capturing unique and intriguing shots with their iPhone. -Siva Om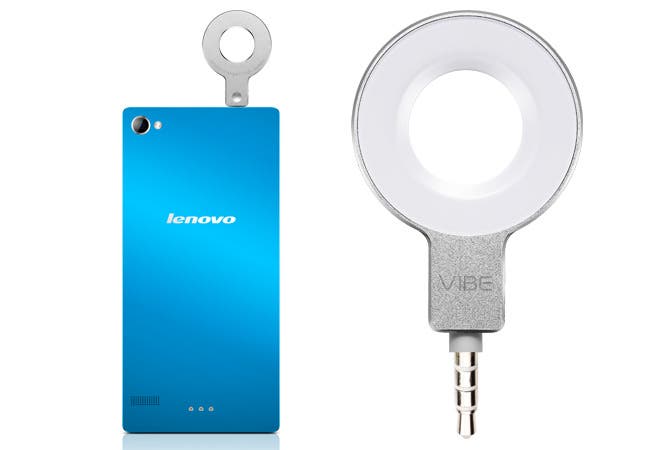 It was hard not to fall in love with Lenovo's Selfie Flash, which plugs into your iPhone's headphone port and uses eight LEDs to add light to your images. Unlike your average flash, this neat accessory exudes a soft light that illuminates your face and brings out your natural skin tone—so there's no danger of it being too bright and causing you to squint for the photo.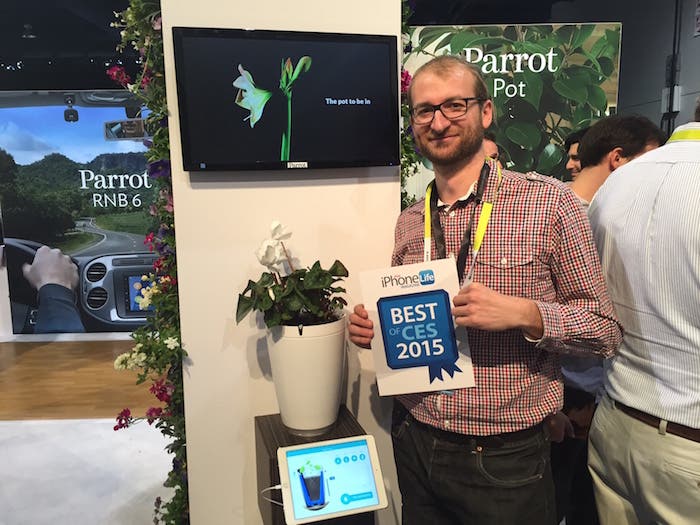 This iPhone-controlled pot brings together Parrot's database of 8,000 plant varieties, cutting-edge sensor technology, and smart design to create a pot that takes care for your plants! The machine-washable, battery-controlled device measures soil moisture, fertilizer, sunlight, and temperature, and delivers advice through its accompanying app. And thanks to a built-in water reservoir, you can leave town for a month without worrying about your little green friends going thirsty. –Donna Cleveland
Smart home appliances were  one of the hottest trends at CES this year, but many systems still involve a setup that's too complicated or expensive for the average consumer. That's why we were so excited about Belkin's forthcoming water sensor, which will monitor your entire home's water usage from a single sensor installed under your kitchen sink. It will use pressure sensitivity to differentiate water usage from your toilet, shower, and sink, identifying leaks and offering advice to help you save.
–Donna Cleveland

We commend Zagg for creating a product that helps mobile professionals who want to use their iPhone 6 or 6 Plus for work. The Pocket unfolds to reveal a surprisingly roomy typing surface that Zagg says maintains more than 85 percent the space of your average desktop keyboard. It connects to your iPhone via Bluetooth 4.0, collapses into a rectangle the size of a chocolate bar, and runs for as long as two years between charges! –Donna Cleveland
There was no shortage of smartwatches at CES, and of the bunch, Garmin was the unexpected winner. The household name in GPS technology debuted the ultra-thin vívoactive with a host of useful features for sports users. The most unique feature of the GPS-enabled watch is the golf app, which gives users access to more than 38,000 course maps and lets you measure shot distance. It's also great for swimmers, as it's waterproof up to 50 meters and tracks the efficiency of your strokes.
–Donna Cleveland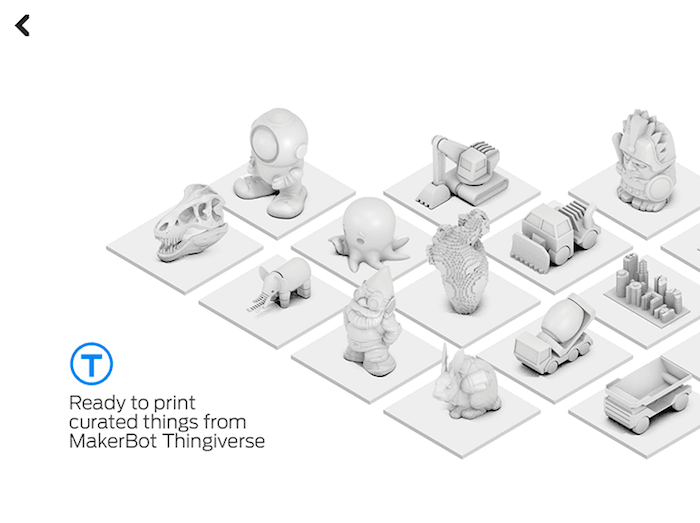 Makerbot's Printshop app lets you create and design rings, vases, and signs right from your iPhone or iPad, and wirelessly print them on one of Makerbot's amazing 3D printers. We've seen plastic trinkets produced by 3D printers for some time now, but this year, Makerbot upped the ante with new composite materials, allowing you to incorporate high quality materials like metal, wood, and stone, so you'll want to keep the items you make for a long time.
–Donna Cleveland
Sennheiser MOMENTUM On-Ear headphones ($499.96)
Sennheiser launched the second generation of headphones from its MOMENTUM series this year, and they will be sporting a fresh new design that features NFC pairing, active noise cancellation, and wireless Bluetooth technology. As well as being beautifully made, the headphones sound amazing, with adjustable steel sliders and soft leather ear cups that offer exceptional comfort.–Nate Adcock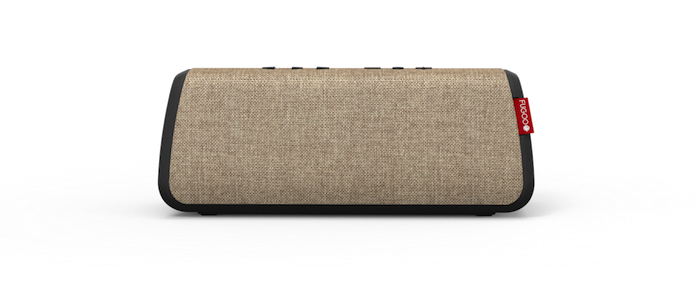 At CES, Fugoo boldly let visitors dunk speakers into a water tank to demonstrate just how indestructible the company's new XL line really is. The Style XL stood out as shockingly pretty for such a tough speaker. Its chic linen-inspired casing houses a waterproof, mudproof, floating speaker with eight acoustic drivers that have been drop tested up to 6 feet and play up to 35 hours between charges.
–Donna Cleveland
Lifeproof frē Power (
$119.95)

Lifeproof's premier waterproof case for the iPhone 6 is an impressive feat of technical design. This compact case includes an ultra-thin 2,600 mAh battery built into its shell, which doubles the iPhone 6's battery life without sacrificing Lifeproof's highest standards of insulation, protection, and durability. -Siva Om
Philips Fidelio NC1L (
$299)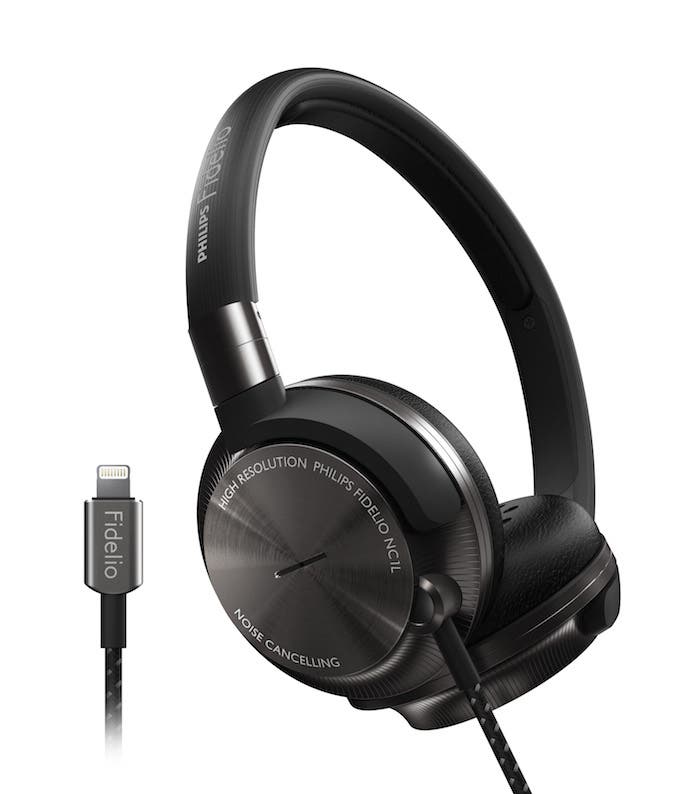 A first of its kind, the Fidelio NC1L on-ear headphones connect directly to your iPhone or iPad via Apple's Lightning connector, which provides the power for their active noise cancellation as well as facilitating audiophile quality, 24-bit Digital to Analog conversion. The Fidelio's open-ear design even lets in ambient noise so that you can hear what's going on around you while using them. -Siva Om
This weatherproof wireless hub takes the guesswork out of caring for your outdoor environment. It monitors the weather and adjusts your irrigation while you sit back on the porch and enjoy your garden. You can use a mobile app to manage your garden and lawn irrigation system, plus GreenIQ integrates with other sensors, such as the Parrot Flower Power BT sensor. -Nate Adcock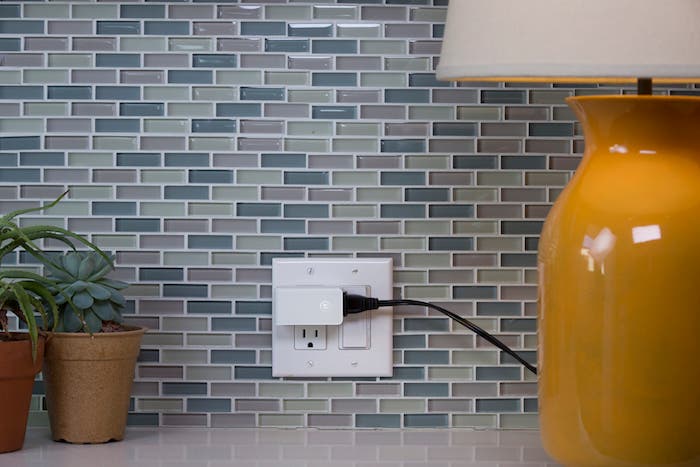 We're pretty thrilled about this little gadget by Zuli, which lets you turn any electrical device you own into a smart appliance. Simply plug your light or heater into the Smartplug and you can monitor and control your devices remotely—everything from power utilization to configuring lighting schedules to combining multiple units into a mesh network. The Zuli app even integrates with your Nest thermostat or other home control systems. -Nate Adcock

This two-in-one case is composed of a fully protective inner case, which slides into a separate 3,200 mAh power sleeve. The Energi lets you charge your phone when you need to, and ditch the extra battery when you're finished. And when you plug your phone in to charge, it knows to charge your iPhone first, then the charging case. -Becca Ludlum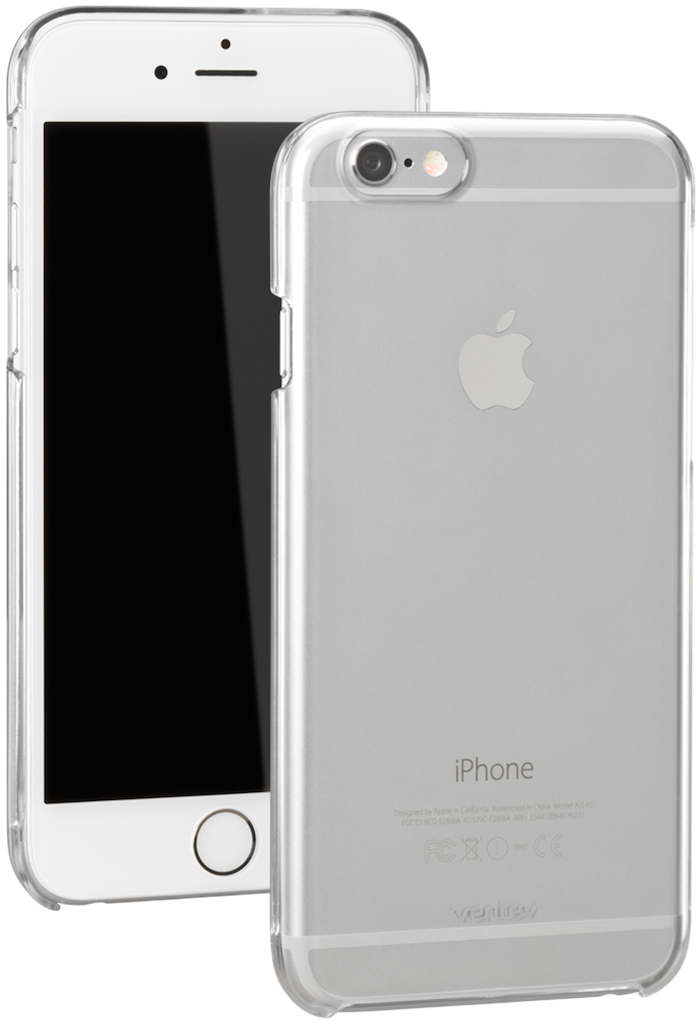 Say goodbye to battered-looking iPhone cases—with the Regen case, Ventev debuted its exclusive regenerating scratch-healing micro-technology that banishes those every day surface scratches you've collected in a matter of hours. The clear case also shows off the phone's design and, unlike other clear cases, it always looks new—never cloudy and scuffed up! 
-Becca Ludlum
iBattz ASAP Charger ($99.99)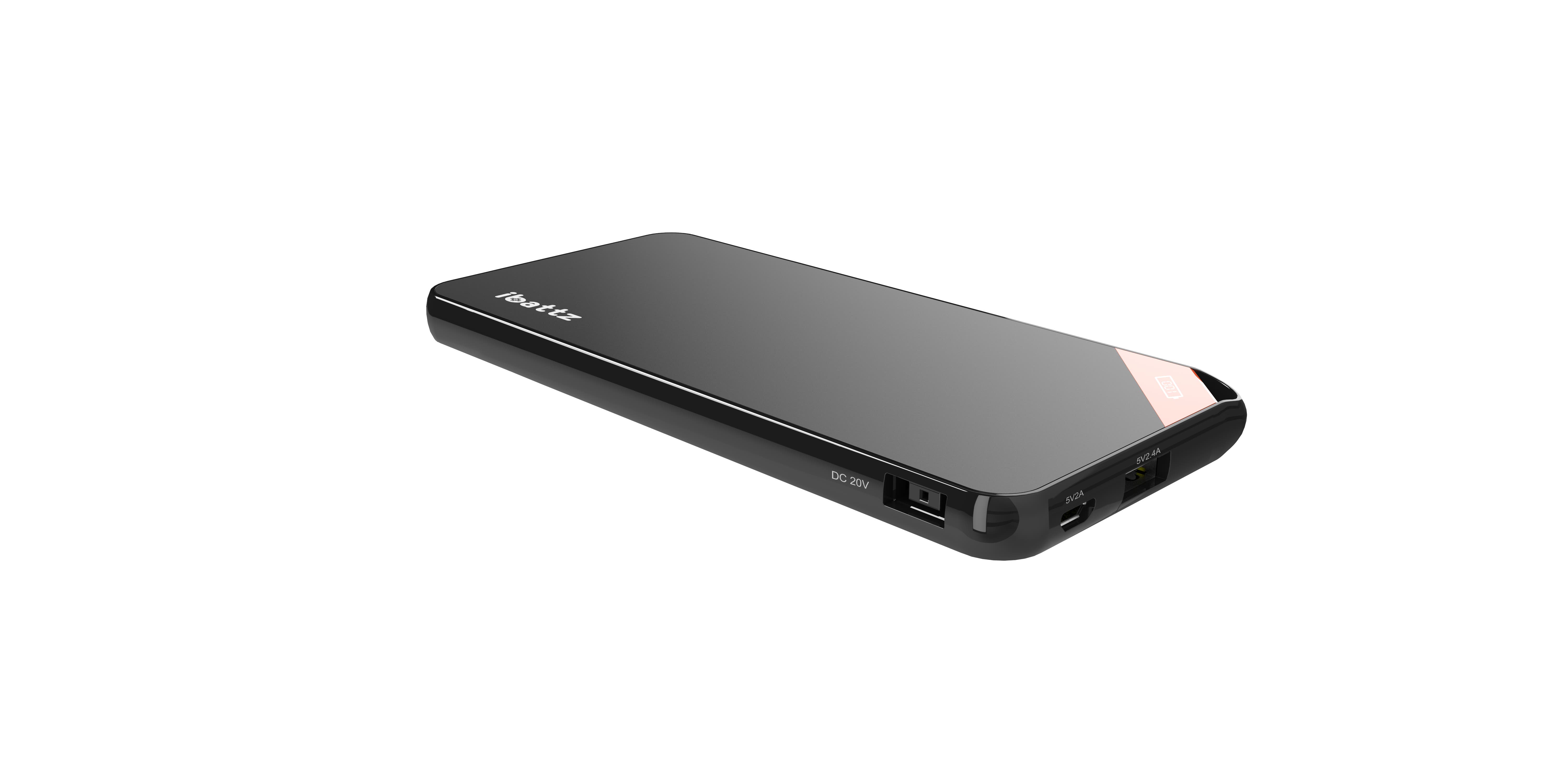 Appropriately labeled the ASAP charger, this gadget by iBattz is said to be able to take your iPhone 6's battery from zero to 100 in 15 minutes flat. Available in either 11,200 mAh or 5,600 mAh sizes, this 20-volt, 2-amp charger is slim and super easy to carry. –Nate Adcock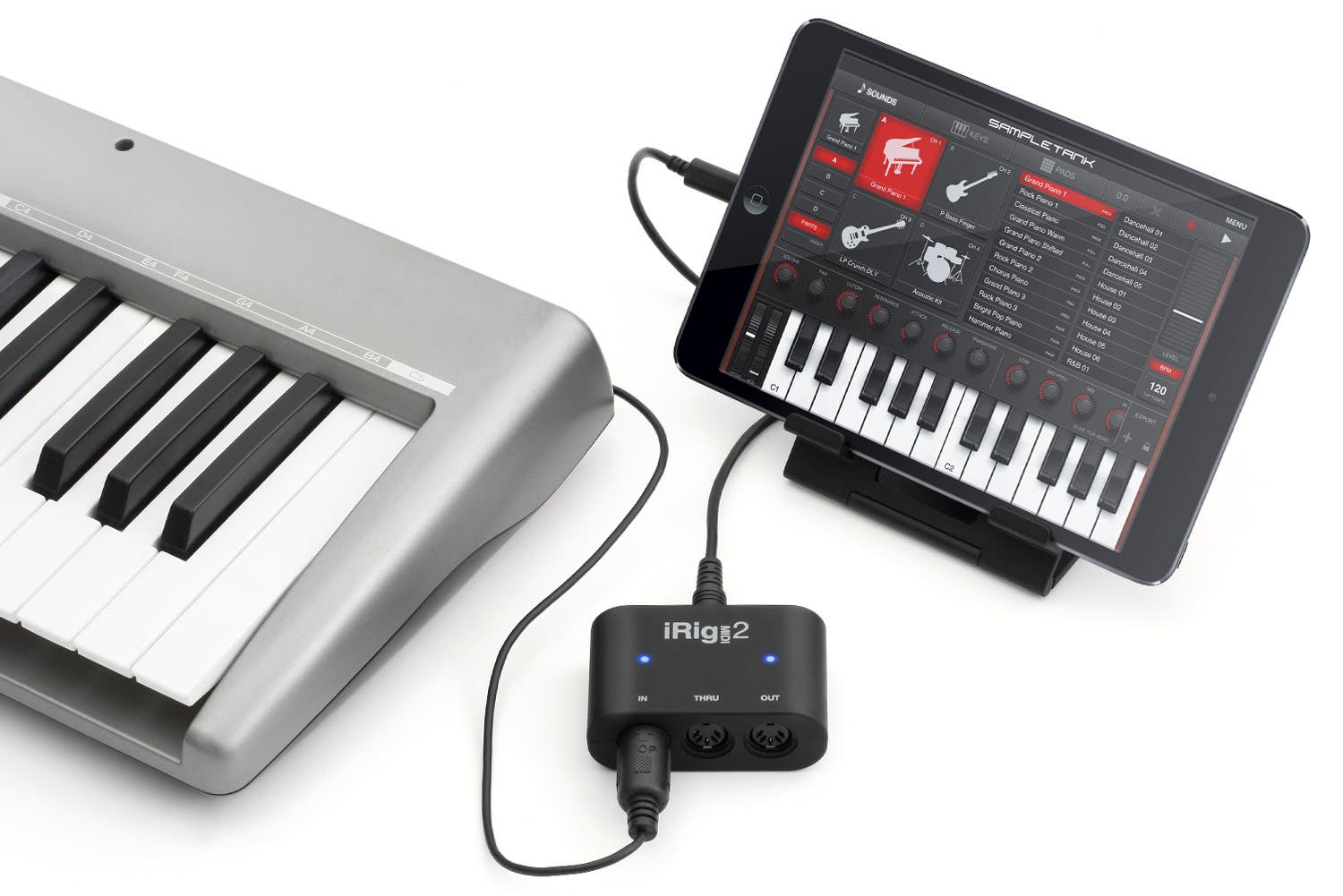 If you liked the original iRig MIDI, then you'll love its new and improved pocket-sized successor, the iRig MIDI 2. This gadget lets you plug a real guitar into your iPad and rock out over headphones or through your Bluetooth speaker. The latest MIDI also features a lightning to USB cable, three standard-sized ports that do not require an adapter, and a collection of music creation apps.
–Nate Adcock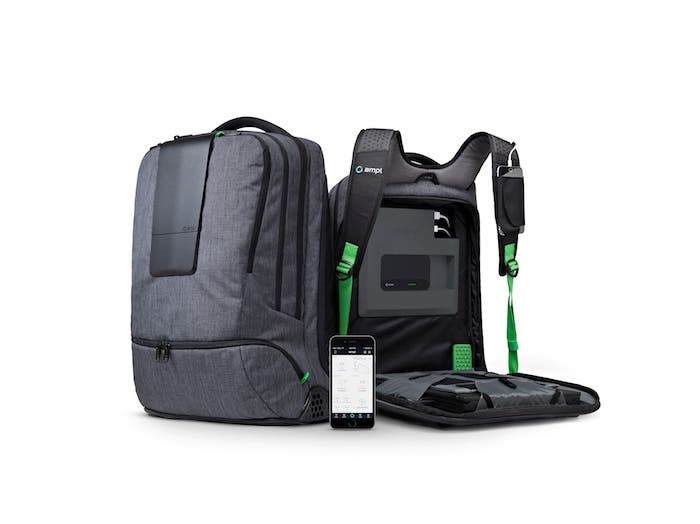 AMPL is the first backpack to house a smart-battery and power-management system to charge all of your devices while on the go. All seven pockets contain USB outlets, and there's an optional expansion battery available for laptop charging. Made of lightweight and shock-absorbent material, the backpack will protect your devices and allow you to monitor battery levels and adjust charging priority through AMPL's iPhone app.  
-Becca Ludlum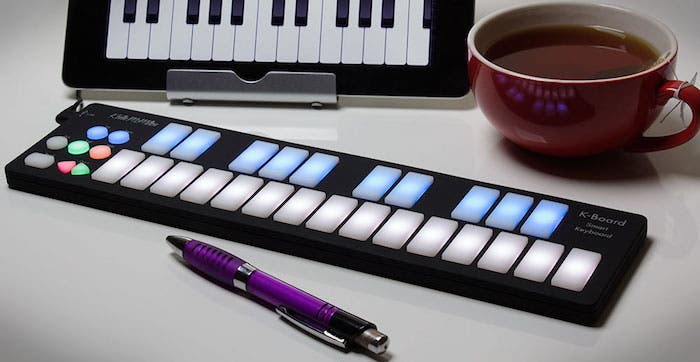 Keith McMillen debuted this soft, touch-sensitive keyboard that works with leading music apps like GarageBand on your iPad or Mac. Accomplished musicians can leverage the tactile feedback from the device, compared to a touchscreen, whereas beginners can leverage the light-up buttons and tutorial apps to learn to play music. The small size and flexibility make it easy to take a virtual piano on the road. It works with computers thanks to the USB interface and tablets like the iPad can use Apple's USB camera connector. -Todd Bernhard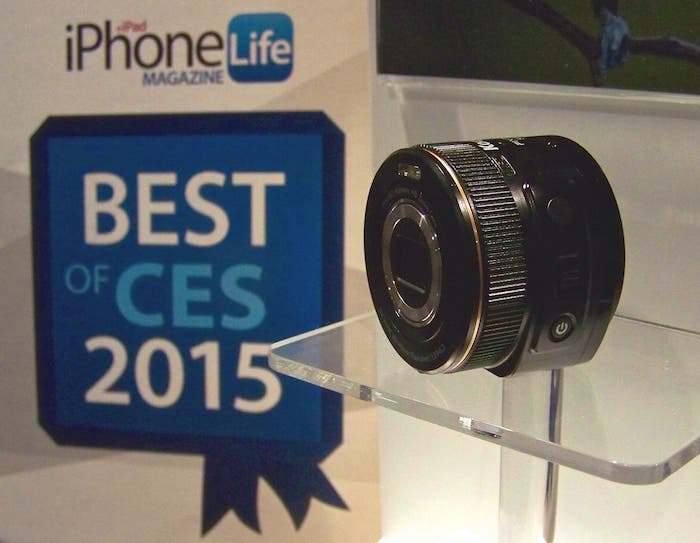 This 16 MP smart lens creates its own Wi-Fi network, allowing you to effortlessly pair it with your iPhone or iPad. The PIXPRO SL5 lets you capture and save unprecedentedly high-resolution images and video, utilizing your iDevice as both viewfinder and shutter activator. It's the perfect accessory for amateur and professional photographer alike. -Siva Om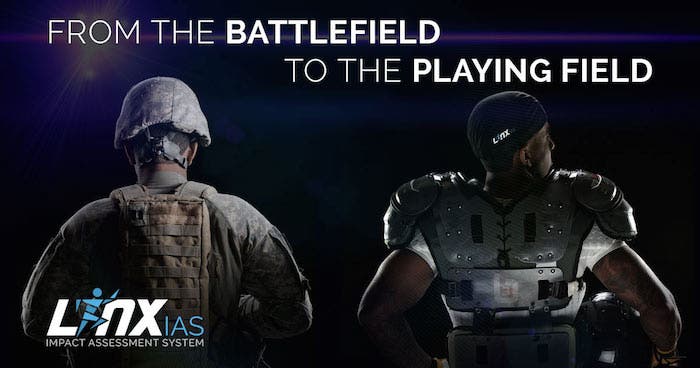 With the release of the Linx IAS, sports players can now track potentially harmful impacts and head injuries by placing this small sensor in their headband or helmet Medical professionals and coaches can see and analyze the data in real-time on an iOS device, allowing them to determine whether a player is at risk of serious injury.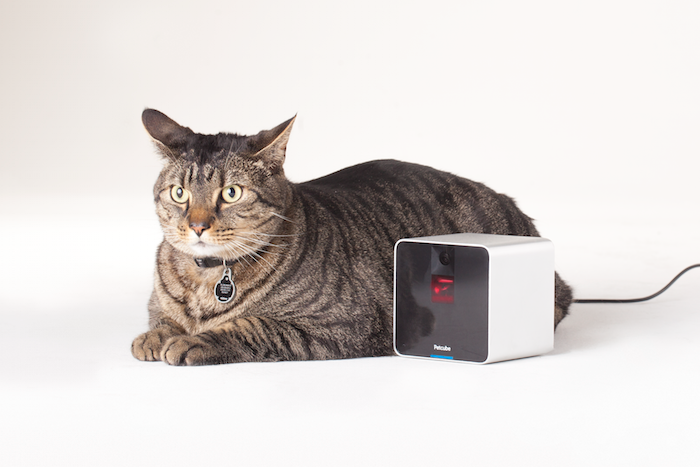 It's rough leaving your pets home alone, so you can imagine our excitement when we saw the Petcube, a fun device that lets pet owners monitor and interact with their dogs or cats using the included camera and remotely controllable laser. You can even listen in on and communicate with your pets using the two-way audio capability. -Todd Bernhard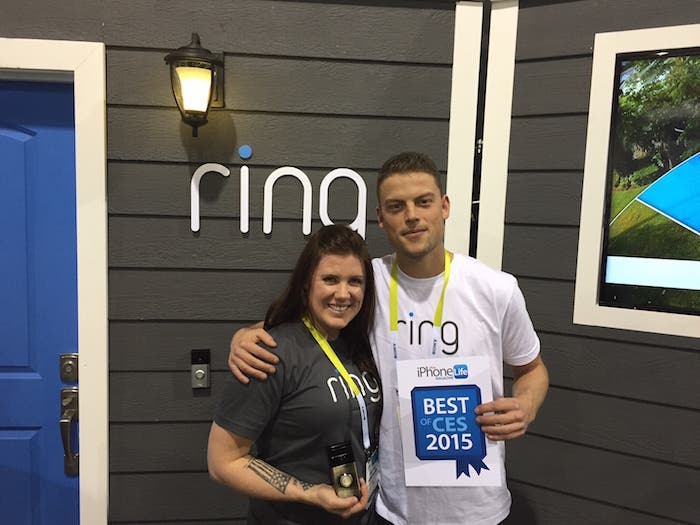 This easily installed doorbell alerts you to visitors via the free Ring app and even lets you see and speak with whoever's at the door. The Ring offers wide-angle viewing, microphone, speakers for two-way communication, as well as night vision. You can either replace your existing doorbell using the current wiring, or place Ring anywhere and run it off batteries. 
-Todd Bernhard
We thought NuAns' Cone definitely deserved points for creativity. This unique lamp combines three functions into a single, elegant device that will eliminate cable clutter. Simply mount your iPhone or iPad to the Lightning connector base and the Cone will emanate music from the shade while LED lights offer support for reading, mood, or a little extra incentive to wake up—all while charging your device. 
-Daniel W. Rasmus
BodyGuardz Crown (
$39.95 for iPhone 6, $44.95 for iPhone 6 Plus

)
Apple threw screen protector companies a curve ball when it released its latest iPhones with rounded edges. BodyGuardz had the best solution we saw at CES, taking its flagship glass protector and molding it to an anodized aluminum rim that fits the sloped edges of the iPhone 6 for complete protection. –Donna Cleveland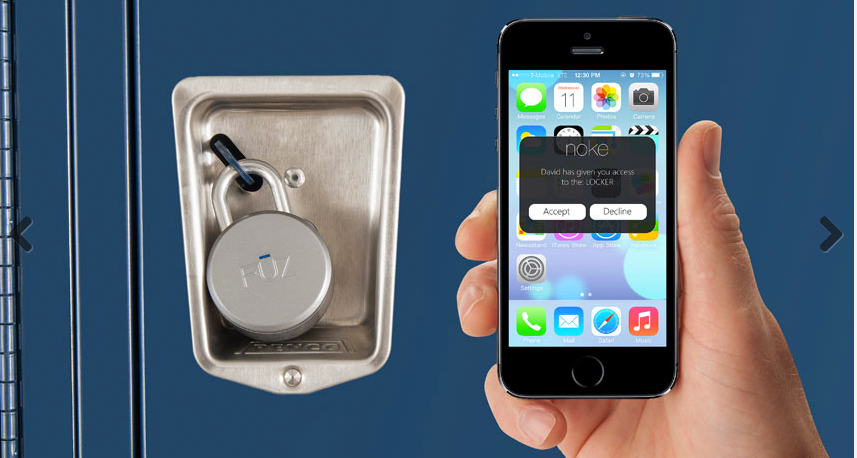 We believe Fuz deserves a prize for coming up with an elegant solution to the padlock dilemma—this steel and boron padlock pairs to your smartphone via Bluetooth and unlocks when you're in close proximity. Fuz paid attention to the details too. The battery lasts for more than a year, and you can program custom settings to, say, allow a friend one-time access to your gym locker or bike. –Donna Cleveland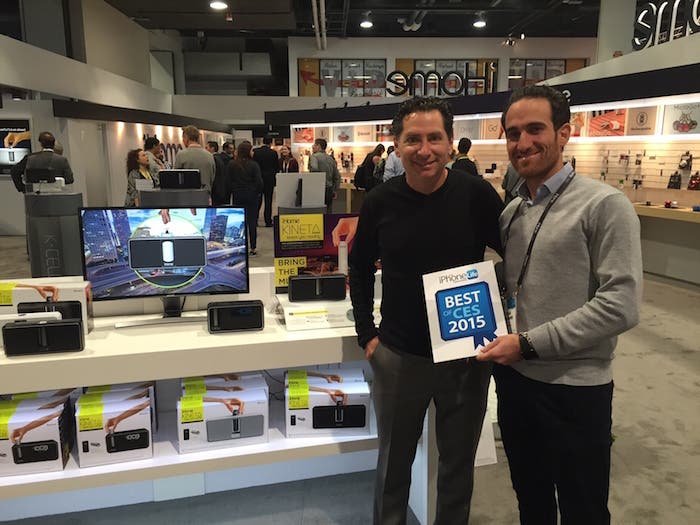 This new addition to iHome's lineup of popular Bluetooth speakers houses a compact, cylindrical 2600 mAh external battery in its center. It struck us as a handy tool. Keep it in the dock to power your speaker, or pull it out to power your phone on the go!
–Donna Cleveland
Honorable Mentions
We'd also like to recognize the Eton Rukus Xtreme, Blue Mic Mo-Fi collapsible headphones, Epson WorkForce WF-100, and the small but mighty Zano Drone.