By

Dig Om
Updated 04/03/2014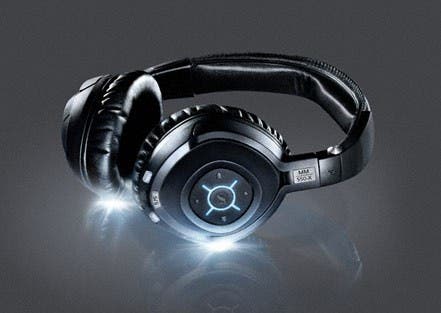 Sennheiser has made quite the name for themselves when it comes to premium headphones. It's almost common knowledge that their wired headphones are like the Porsches of the headphone world. That's all well and good, but what about their Bluetooth headphones; how do they rank against other high quality Bluetooth headphones currently available? I got to spend some time with the Sennheiser MM 550-X over-ear Bluetooth travel headphones ($499.00), which are Sennheiser's top-of-the-line pair of Bluetooth headphones. Read on to find out how they performed and how they stack up in an ever more competitive Bluetooth headphone category.
I expected a lot out of the Sennheiser MX 550-X headphones, and perhaps, as is often the case when it comes to expectations, my expectations outweighed the reality of the situation. That's not to say that the MM 550-X isn't an amazing sounding pair of over-ear headphones. The truth of the matter is that the MM 550-X headphones are indeed an exceptional pair of Bluetooth headphones, some of the best your money can buy. However, I don't think that they are worth the almost $500 price tag that they carry. The good news though, is that I managed to find the Sennheiser MM 550-X headphones on sale at Amazon.com for as low as $319, which is a much more reasonable price point for this particular product.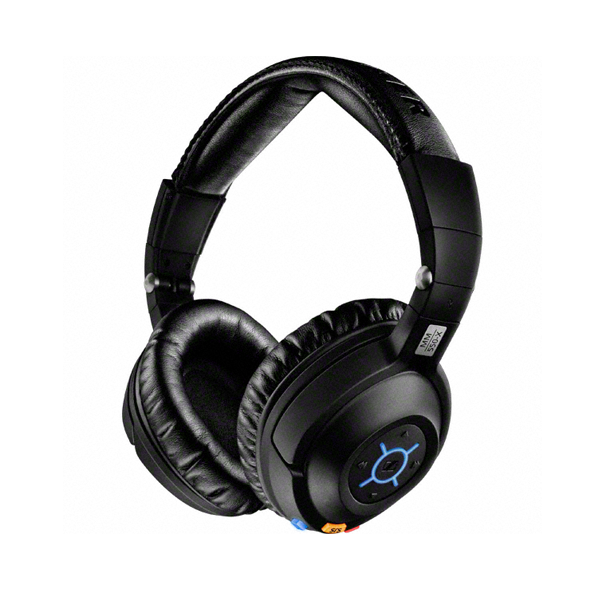 Don't get me wrong, the Sennheiser MX 550-X headset is an awesome pair of cans, no doubt about that. And the fact that you can pick a pair up for around $319.00 is a huge plus. But there are other really high quality Bluetooth headphones that will cost you less money for comparable, if not better quality. With the MM 550-X headset, you are paying for the name brand as well as for the quality. So really it comes down to how the quality of these headphones compare to other headphones in the $300 price range. And my answer to that is that they stack up quite well indeed.
Design and Sound
The MM 550-X headphones have inbuilt noise-canceling technology which reduces up to 90 percent of ambient noise. They also sport a dynamic acoustic range amplifier and Sennheiser's patented SRS WOW technology, which enhances the bass and expands the soundscape to deliver a much more expansive, richer, and more spacious 3-dimensional acoustic experience. The ear cups house precision-tuned 40mm drivers which are able to capture the crisp and pristine sound of the original recording (or live music) with amazing accuracy and clarity. You'll get 8 to 10 hours of playback and 20 hours of talk time from a single charge of the MM 550-X's Li-ion battery.
The MM 550-X headphones are super comfortable. They are lightweight enough that wearing them for extended listening sessions isn't a challenge at all. The over-ear design allows for just enough space that your ears don't feel crowded; but the overall ear cup size is kept to a minimum, thereby increasing the MM 550-X's portability. The headphones have a great head fit to them as well, with a wide headband that is extremely comfortable and well-padded with memory foam covered with premium leather. The ear cushions are likewise padded with the same luxurious materials. The headphones also have ear cups that swivel enough to always have a super comfortable fit on your head and to lie flat when being worn around your neck. They fold down to a very manageable size for convenient transportation and they come with a nice carrying case. At less than seven ounces these headphones won't weigh you down when you're on the go.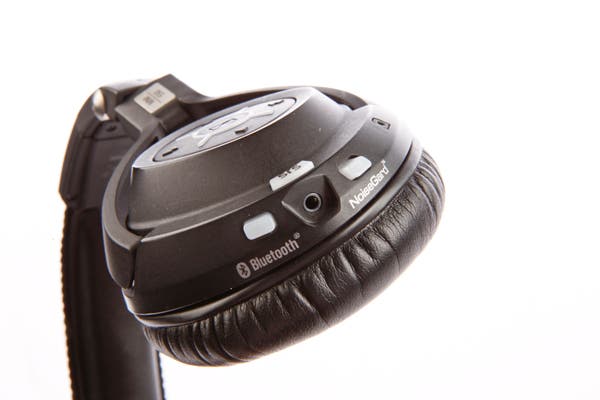 Pros:
Extremely comfortable, lightweight and portable.
Carry on Sennheiser's tradition of manufacturing some of the best sounding headphones money can buy.
Li-ion battery can be removed and swapped out for a freshly charged one or replaced when the original eventually runs it's course.
Comes with a handy carrying case and an optional wired connection cord.
Allow for Siri activation and interaction by simply pressing a button on the ear cup.
Cons:
Pricey! The MM 550-X headphones are great, but not so great that I'd consider them worth $500. I'd suggest getting them on Amazon for a more appropriate $300–$320 price point.
The lights for noise reduction and SRS WOW sound enhancement do not stay on when they have been activated. It seems like poor design, as it can be difficult to know when you have the various features of these headphones engaged, especially when listening at lower volume levels.
Vague instructions. The instruction pamphlet relies primarily on cartoon images to explain these headphones' functions. I would definitely have preferred more word-based explanation of the features of these headphones.
I would love to see an iOS app from Sennheiser that would allow you to custom tweak the equalizer settings and performance parameters of these headphones. However, at the moment, no such app exists.
The headphones didn't go loud enough for my tastes. They tapped out at a safe decibel level that might have been better for my eardrums but was a little tame when I really wanted to crank it.
Many Bluetooth devices these days have battery level indicators that display in the upper right corner of the iDevice's screen, right next to the iDevice's own battery level indicator. It's a nice feature that let's you know when it's time for a recharge. Unfortunatley, the MM 550-X do not have such a feature.
Verdict:
The Sennheiser name carries a lot of respect (and the high price tag that goes with a top name brand) and these Bluetooth headphones are a high-quality addition to the Sennheiser catalog. I expected a lot from the MM 550-X headset and while it is on the more expensive side, it is nonetheless, a superior pair of Bluetooth cans. That said, I'd suggest purchasing the MM 550-X headphones from a retailer such as Amazon or B&H Photo for as much as $150–$200 less than Sennheiser sells them. These are a great pair of headphones for any Sennheiser fan or audiophile on the go. Overall, when it comes to performance, comfort, and design, I give the MM 550-X Bluetooth Travel headphones a very respectable 4 out of 5 Stars.