By

Hallei Halter
Updated 07/25/2019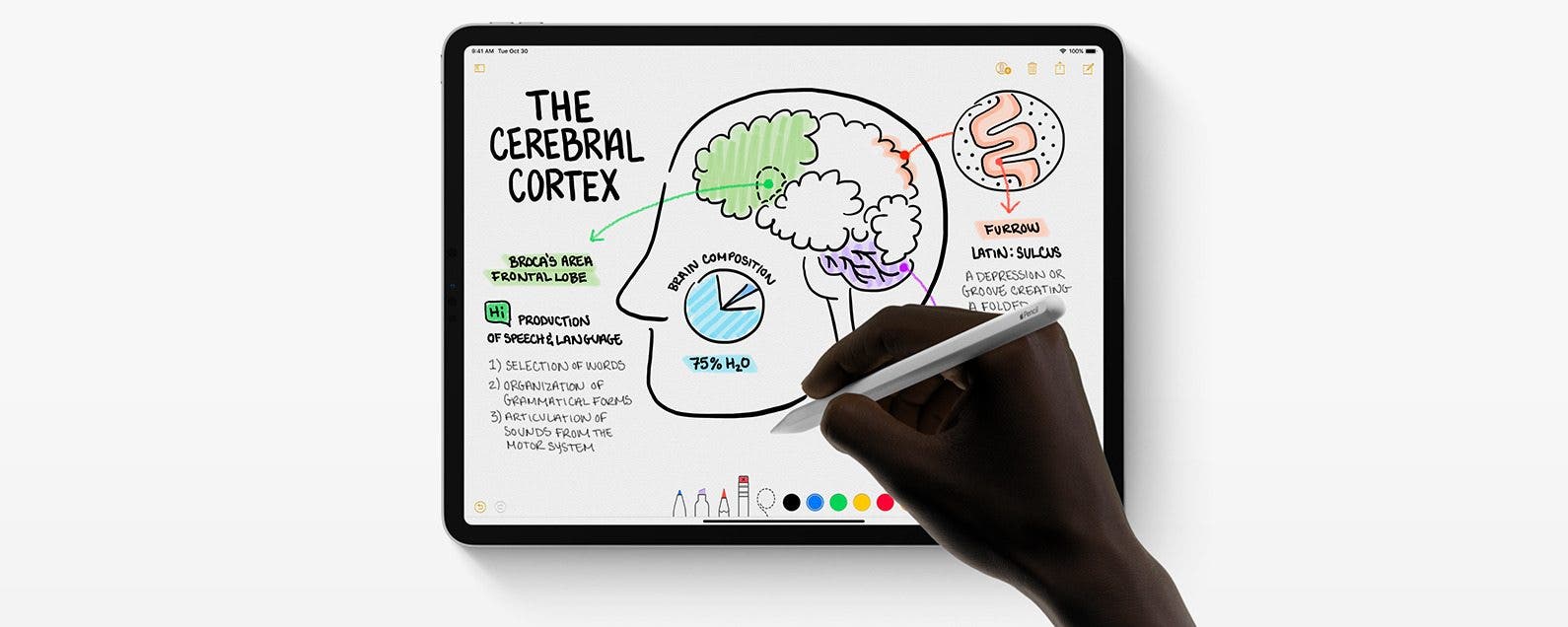 * This post is part of iPhone Life's Tip of the Day newsletter. Sign Up. *
The Apple Pencil is seen by many iPad users as a stylus (much to Jony Ive's annoyance), but its main use is as a tool for markups and creative projects in apps like Procreate or something more simple like Notes. Here are some quick tips for drawing with the Apple Pencil including adjusting opacity and line thickness, shading with the side of the Pencil's nib, erasing, and using the Apple Pencil 2's double tap feature to switch between tools. While there is some overlap with the basics functions of both a regular pencil and an Apple Pencil, you'll find the Apple Pencil has potential to unlock a digital flood of creative possibilties and may help with an artist block or two.
Related: How to Sketch in Notes

Discover your iPhone's hidden features
Get a daily tip (with screenshots and clear instructions) so you can master your iPhone in just one minute a day.
Currently, there are two generations for Apple Pencil, and they each pair with different iPads.
The original Apple Pencil can be used with: 
iPad Air (3rd generation)
iPad mini (5th generation)
iPad (6th generation)
iPad Pro 12.9‑inch (1st and 2nd generations)
iPad Pro 10.5‑inch
iPad Pro 9.7‑inch
The Apple Pencil 2 can be used with: 
iPad Pro 12.9‑inch (3rd generation) 
iPad Pro 11‑inch
The Apple Pencil tip is pressure-sensitive. With less pressure, you can draw thinner lines or lighter strokes of color. As you press down on the Apple Pencil tip, the lines will become thicker and the colors more opaque.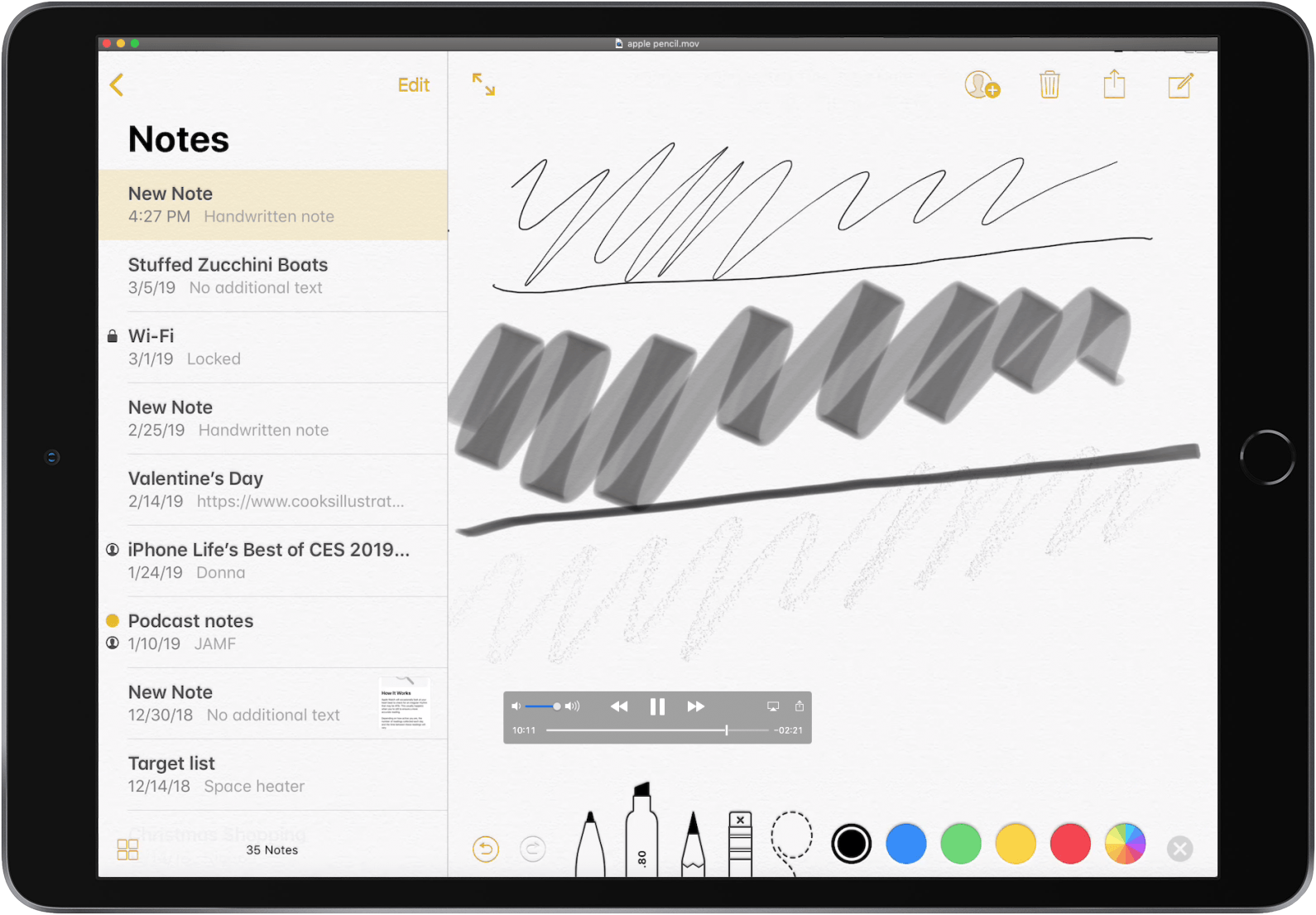 The whole tip (also referred to as a nib or cone) is usable for your creative endeavors. Try tilting the Apple Pencil, and you'll see the side of the tip works well for shading, much like a regular coloring tool.
As you use the Apple Pencil, you'll notice it seamlessly goes from art tool to stylus. You can alternate between working on your project and tapping on your iPad with the Apple Pencil to open menus or use your iPad's multitasking features, such as slide over or split view, to check something in another app and then return to your project. 
If you're using an Apple Pencil 2, this accessory has an additional feature the original Apple Pencil lacks. You can customize the settings of the Apple Pencil 2 so that when you double-tap the lower part of the Apple Pencil 2 barrel (above the tip), it will toggle between tools within an app. For example within the Notes app, you can set the double-tap to toggle between a drawing tool and the eraser. Within other apps, the double-tap can also be used for actions such as opening a color palette or opacity menu.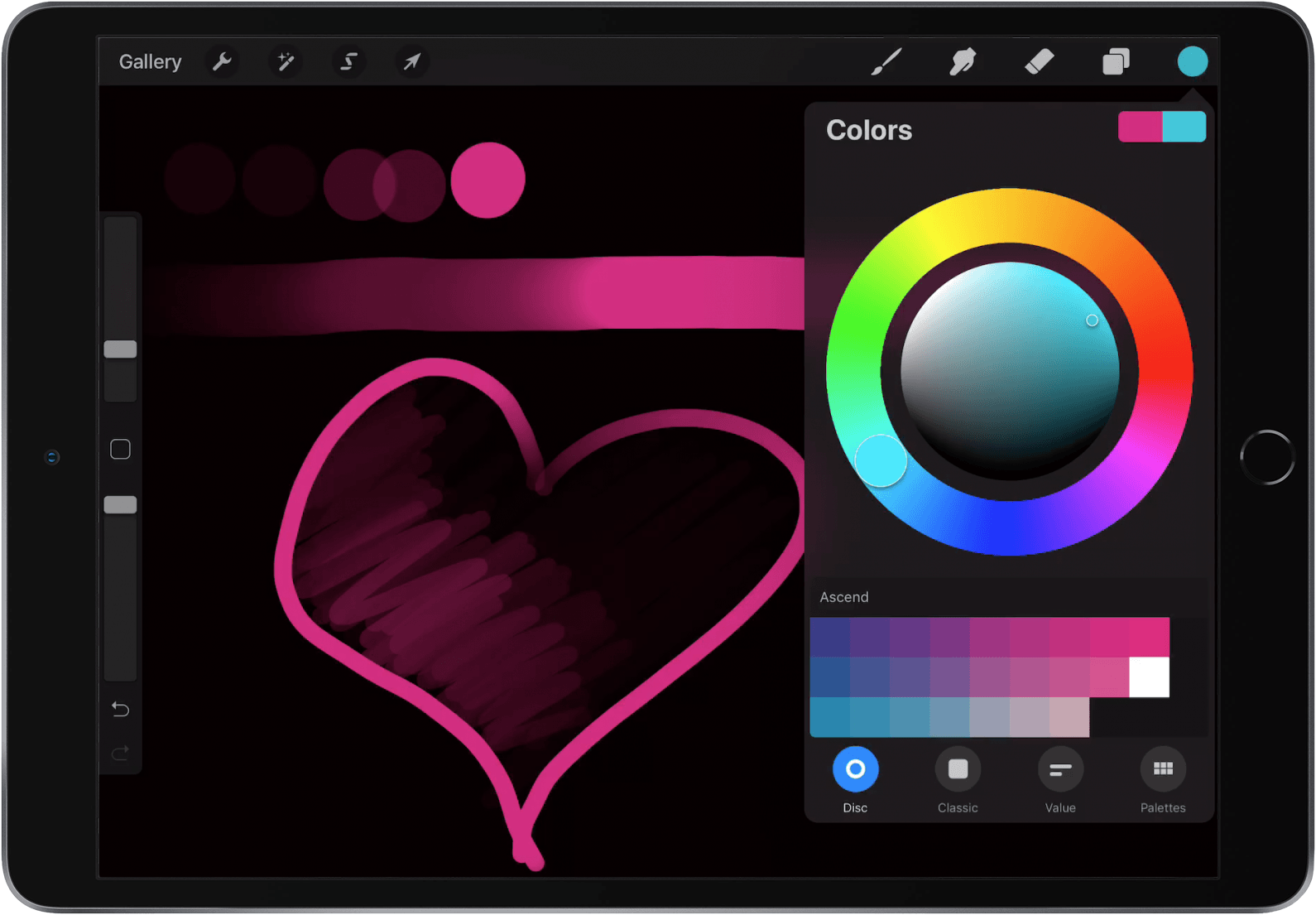 As with any art tools, the more you use the Apple Pencil, the better your abilities with it will flourish!