By

Amy Spitzfaden Both
Updated 06/27/2023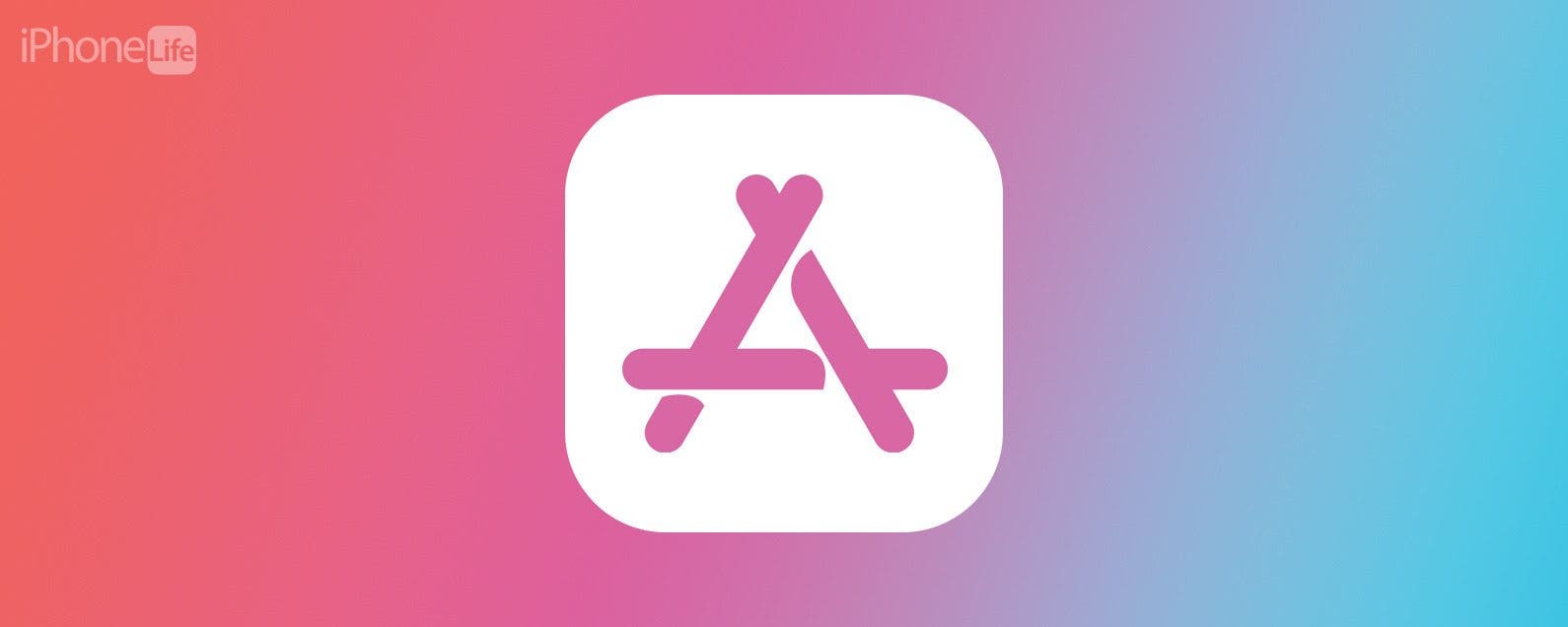 It's important to break out of our app ruts. The app you've been using every day for five years might not be the best available option anymore, or it may even be making you feel worse without you realizing it (hello, social media). I tested a health app I was sure I was going to recommend until I discovered it includes mandatory weigh-ins complete with photos of your scale.
Fortunately, for every app that disappoints, often others offer the same benefits and are easier to use, prettier, more reliable, and more affordable.
I hand-tested and compared each of the apps I recommend with other apps on the market to make sure the best ones make it from the App Store to your iPhone. Do you like learning ways to use your Apple devices? Be sure to sign up for our free Tip of the Day!

Discover your iPhone's hidden features
Get one daily tip each day (with screenshots and clear instructions) so you can master your iPhone in just one minute a day.
Do you have an app you can't live without? We love hearing about all the apps our readers discover! Email us at editors@iphonelife.com to tell us about it. 
Jump To:
Best Apps: Message & Chat
Start a Conversation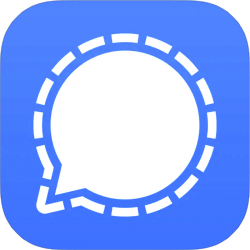 Signal - (Free)
For those who value security, Signal is an excellent option. It offers end-to-end message encryption and it's open source so users can spot weaknesses and request fixes.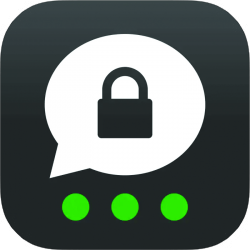 Threema - ($4.99)
Threema allows you to give absolutely no data to the app. It generates a random ID you can use to have friends connect with you, so you don't even have to enter your phone number.
KakaoTalk - (Free)
Enjoy brand-new levels of customization. Create a different profile for each contact you have and different channels to chat in, and even get digital coupons for using the app.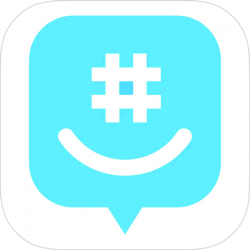 GroupMe - (Free)
GroupMe is a perfect app to set up group chats for the mixed iPhone/Android groups. Join preset groups or create your own and customize to your heart's content!
Dress It Up
Grammarly - (Free)
Whether you do a lot of work on your phone or just like to edit your texts, the Grammarly app will polish all your written communication to a shine.
Animal Stickers - (Free)
There are sticker packets out there for pretty much anything you want, but this one is cute and comprehensive. Choose still or animated stickers of any animal and let your mood be known!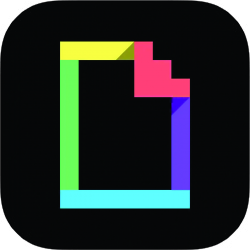 GIPHY - (Free)
Welcome to GIF central! Whether you want to search a database of these short animations to spice up your texts or create your own, this app has you covered.
Best Apps: Entertainment
Shows & Shorts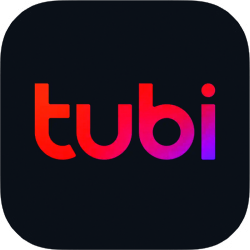 Tubi - (Free)
Tubi offers free movies and shows (legally!) without requiring a credit card number or account. You can also cast from your iPhone to other devices for a bigger streaming experience.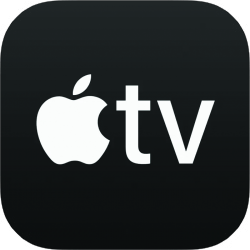 Apple TV+ - ($6.99/month)
There are a lot of streaming services out there, but AppleTV+ offers seamless integration with all Apple devices, plus a wealth of high-quality original shows.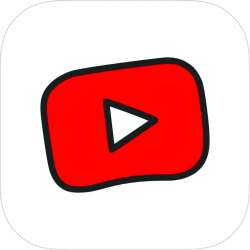 YouTube Kids - (Free)
YouTube Kids offers children a safe browsing experience by letting parents set up preferences and filters. They do play ads, so be sure to still monitor what they're seeing!
TikTok - (Free)
More than just a social media app, TikTok offers quality entertainmentin the form of shorts and skits. Many users have theatrical aspirations, so the acting can be top quality!
Stories & Sports
StoryGraph - (Free)
If you like tracking your reading but want more than what Goodreads has to offer, StoryGraph is for you. See your stats broken down into categories like mood, genre, length, and more.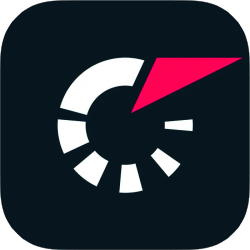 Flashscore - (Free)
Track your favorite teams and sports all in one app! Just mark everything you want to follow and see the latest game stats with just a tap.
Apple Music - ($10.99/month)
Apple Music not only integrates with your Apple devices, but it also pays artists among the highest amounts per stream, offering fair compensation.
Soundcloud - (Free)
Soundcloud puts a focus on getting independent artists in front of the right audience. Because of this, it offers a very different catalog than most other major streaming platforms.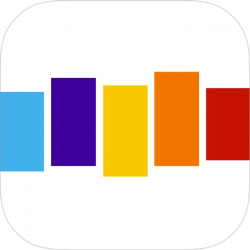 Stitcher Premium- ($4.99/month)
Podcast listeners love the intuitive layout of Stitcher, but the premium version offers even more: special content from your favorite shows exclusively for subscribers.
Genshin Impact - (Free)
Travel through an enormous and beautiful world alone or with friends. Solve mysteries, challenges, and puzzles and enjoy frequently updated material to keep gameplay fresh!
Best Apps: Finance
Build Your Wealth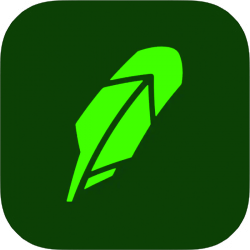 Robinhood - (Commission-Based Payments)
If you want to trade but don't know where to start, Robinhood is an excellent choice. It offers simple options and guidance to get you going.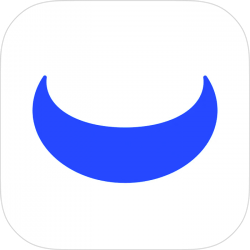 Webull - (Free)
Webull is for those with some trading experience. Enjoy an array of commission-free trading options and sophisticated software to make your trades.
Empower Personal Dashboard - (Free)
Planning for retirement starts now! Track your financial portfolio, including all your investments, stocks, and more. Explore the Retirement Planner tool for additional guidance.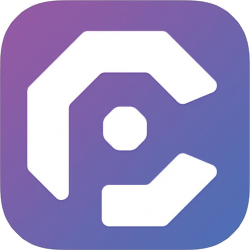 CardPointers - (Free)
Maximize your credit card rewards and keep your data private. Select the type of card you have (no need to enter your card information) and see what rewards are available.
Set Your Budget
YNAB (You Need a Budget) - ($14.99/month)
YNAB helps you get serious about budgeting. Its zero-based budgeting system means everything gets accounted for; even expenses must be justified. Perfect for getting tough!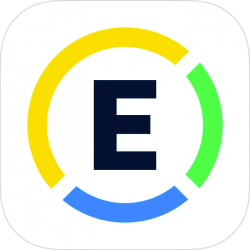 Expensify - (Free)
This app is perfect for professionals. Manage your work finances by tracking expenses, collecting payments, invoicing clients, and more.
Quicken Simplifi - ($5.99/month)
Create a budget in a simple, intuitive way and track your expenses to make sure you stick to it. Perfect for getting to know your spending habits and improving them.
PocketGuard - (Free)
Explore extensive budgeting options, including In My Pocket, which tells you how much money you'll have left after paying your expenses, and a feature to help negotiate bills.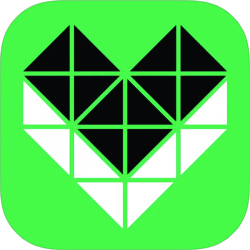 Zeta Joint Account - (Free)
Zeta is a budgeting app for couples. It connects to joint accounts and set budgets and helps couples communicate spending. Couples keeping money separate can use it to split purchases.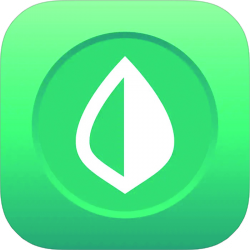 Mint - (Free)
Mint is an all-purpose budget, income, and expenses tracker with one huge selling point: it's part of the Intuit ecosystem so it can connect with TurboTax, Credit Karma, and more.
Best Apps: Health & Fitness
Healthy Body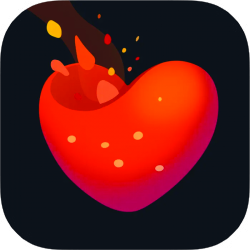 Welltory - (Free)
Gain an in-depth analysis of your health and stress levels through your heart rate variability. Sync with your Apple Watch or fitness tracker or use your iPhone camera.
Apple Fitness - ($9.99/month)
Enjoy themed workouts, expert instructors, and perfect Apple Watch integration all in one app. If you're going to pay for a fitness subscription, this is the one.
MyPlate - (Free)
MyPlate offers easy food, macros, calorie, and nutrition tracking, all for free. Plus it integrates with the Apple Watch so you can see how many calories you've burned vs. consumed.
Streaks Workout - ($3.99)
Get in the habit of daily workouts that match your availability and fitness level. Keep track of your streaks, get personal awards, and watch your consistency build!
Healthy Life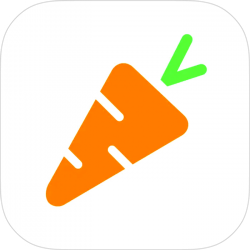 Yuka - (Free)
Navigating beauty and personal care product ingredient lists can be tricky, but Yuka is here to help. Just scan a label or enter the ingredient list and get a safety rating.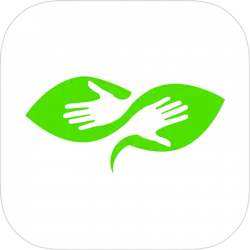 BetterHelp - (From $60/week)
BetterHelp offers virtual therapy in a convenient and private format. While the service doesn't accept insurance, it has perks, like letting you easily switch therapists to find the right one for you.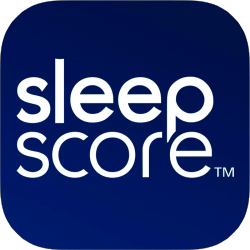 SleepScore Premium - ($9.99/month)
Poor sleep can affect every level of health. Analyze your sleep and get recommendations for improvements, and participate in studies to help learn more about sleep!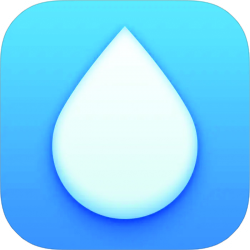 WaterMinder - ($14.99/year)
Set a water goal and stick to it! This app helps you track how much water you should be drinking and what you actually consume, offering awards and motivation.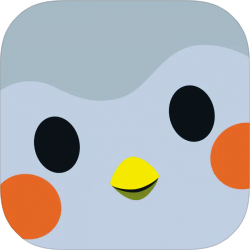 Finch - (Free)
Make self-care fun! Set daily goals and send your finch avatar out into the world to explore. Add friends to keep each other motivated and watch your finch grow!
Best Apps: Dining & Cooking
Place an Order
Yelp - (Free)
It's hard to beat a classic. Yelp offers an intuitive layout and clear reviews of local restaurants. Perfect for finding new places while traveling or giving a local favorite a shoutout.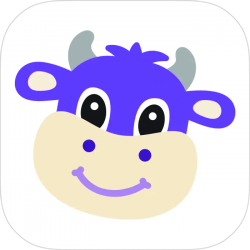 HappyCow - ($3.99, one-time purchase)
If you're looking for plant-based food options, HappyCow helps you out by letting users review vegetarian and vegan food options at nearby restaurants.
OpenTable - (Free)
Need a reservation? OpenTable is here to help, showing you nearby restaurants and letting you book a table directly through the app. Choose your time and date, and you're good to go!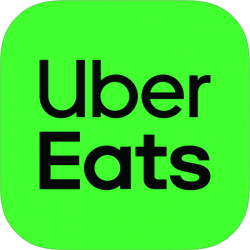 Uber Eats - (Fee per Delivery)
Sometimes you don't want to cook or go out! Uber Eats offers an easy fix to that, bringing food right to you. Just pick your food, place your order, and kick back while you wait.
Make Your Meal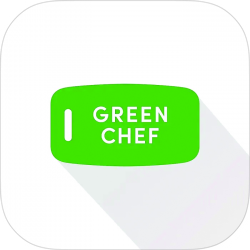 Green Chef - (From $11.99/serving)
Meal kits take the stress out of cooking and teach you new recipes. Green Chef leads the pack with organic ingredients, sustainable packaging, and a flexible subscription.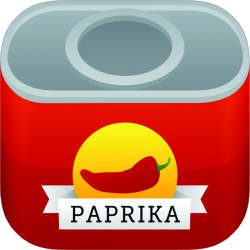 Paprika Recipe Manager 3 - ($4.99)
Download and save recipes without walls of text of the blogger's life story. Add your own notes and photos, and rate them for next time!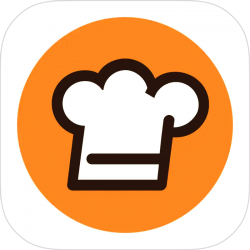 Cookpad - (Free)
Cookpad is perfect for visual learners. Every recipe has step-by-step photos and even videos so you can follow along easily. It's perfect for learning new culinary techniques!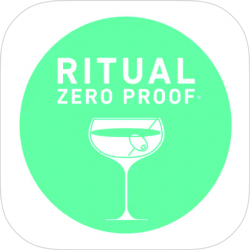 Mocktail Mixology - (Free)
If you're looking for non-alcoholic drink options that go beyond soda and juice, this app is for you. Learn to mix all sorts of interesting zero-proof drinks for any occasion!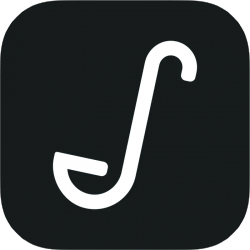 SideChef - (Free)
SideChef lets you set your diet and food preferences, then recommends dishes that you can add to your weekly menu and grocery list.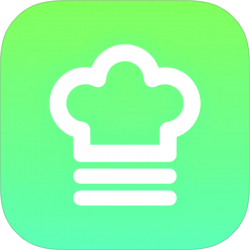 Cooklist - (Free)
Cook with what's on hand! Connect to a local store or scan labels in your pantry and get recipe suggestions based on what you have. Break out of your rut and cut down on food waste!
Best Apps: Design & Photo
Save & Share
Google Photos - (Free)
If your iCloud is filling up, this app steps up. Move your pictures and videos over to Google Photos and delete them from your Photos app to clear up iCloud space.
FamilyAlbum - (Free)
Create and organize family photo albums and share them with others. You can set up a profile for each family member, allowing you to customize who sees what.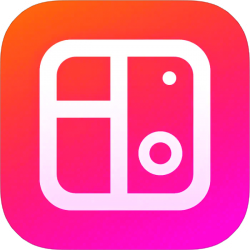 LiveCollage - ($4.99)
Save your photos in collage form and even add high-level touch-ups to make sure you're looking your best. Seasonal templates help keep your content relevant and fresh.
Photo Transfer App - (Free)
Share photos between any device! Just make sure all the devices are on the same Wi-Fi or upload to a cloud-based program. No need for cables, adapters, or even compatible devices.
Capture & Edit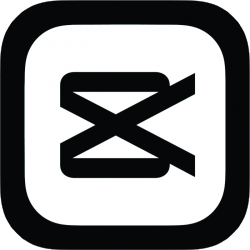 CapCut - ($7.99/month)
CapCut offers an easy and intuitive way to create and edit videos. Special templates sync with TikTok so if you see a format you like, you can tap it and start making one of your own!
Snapseed - (Free)
Edit photos without getting overwhelmed. This app designed by Google gives you professional-level editing tools without needing to take a course in how to use them.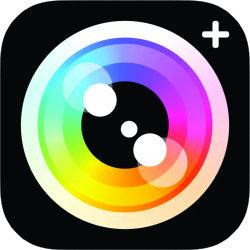 Camera+ - ($3.99/month)
Your iPhone camera app isn't the limit to the quality pictures. Camera+ allows you to take pictures in higher quality with more advanced setting features.
Photoshop Express - (Free)
Besides being an all-around excellent photo and video editor, PS Express is perfect for editing unwanted people and objects out of the backgrounds of your captures.
GoDaddy Studio - (Free)
This app offers excellent photo and video templates and editing tools for social media, business, or personal use. Pro offers additional features, but you get plenty for free.
Carbon – B&W Filters & Effects -  ($19.99/year)
Turn your photos into black-and-white masterpieces with just a few simple taps. Preset filters allow you to play with all sorts of vintage styles no matter your editing experience.
Best Apps: Staff Picks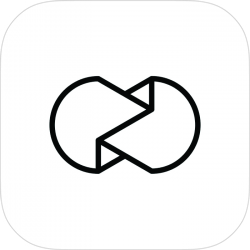 Unfold - (Free)
"I really love using tools that allow me to combine my writing and my photography. Unfold is a fun way to do just that! It makes sharing snippets of my writing to social media way easier by offering a variety of templates to choose from."
- Rheanne Taylor, Video Production Manager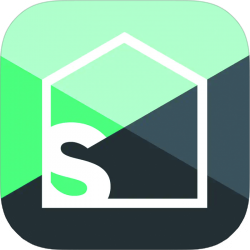 Splitwise - (Free)
"Splitwise does the math for you. It takes all the stress out of tracking shared expenses. It can be used for splitting household expenses, but also for things like group vacations. The premium version gives you access to in-depth tracking and charts of spending for a more comprehensive household-expense-tracking app. You can also choose to 'settle up' what you owe the other people in the group in the app by connecting Venmo, PayPal, or your bank account."
- Sarah Kingsbury, Editorial Director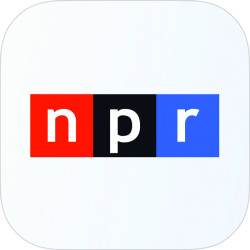 NPR - (Free)
"I use the NPR app to catch up on the day's news or listen to my favorite NPR podcasts. My favorite feature is the Live Radio tab; users can enter their zip code and listen to the nearest NPR station's broadcast live, 24 hours a day."
- Leanne Hays, Feature Writer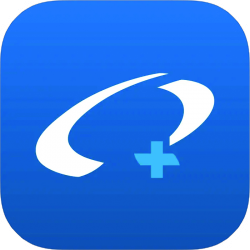 Oceanic+ Dive Computer - ($9.99/month)
"I just got my scuba diving certification, and this app lets me use my Apple Watch Ultra as a dive computer. The app keeps track of my dives and stats better than an old-fashioned diving log, and since I wear it 24/7, it helps me avoid decompression sickness by monitoring my predicted nitrogen levels."
- Olena Kagui, Feature Writer
Bitwarden - (Free)
"Bitwarden offers the best security in the business and a shockingly low subscription cost for premium features: $10 per year! That's right, per year! There's no better time to make passwords a worry of the past, and Bitwarden is the password manager to use."
- Cullen Thomas, Senior Instructor & Video Producer
BeReal - (Free)
"This is my current favorite social media app. You receive a push notification at a random time every day encouraging you to post. When you're ready, the app takes a photo using both your front and rear cameras simultaneously, capturing your face and whatever you happen to be doing at that moment. There are no filters, so no unrealistic curation of people's appearance. You can only see your actual friends, and the photos vanish after 24 hours, so there's no endless scrolling. I love how minimal this app is and the way it thoughtfully fosters real human connection for a few minutes each day. I hope more app developers follow this trend!"
- Nicholas Naioti, Ad Specialist & Video Producer
Amazon Kindle - (Free)
"Right now, I'm absolutely obsessed with the Kindle app. The way it seamlessly syncs the audiobook from Audible to highlighted sections of the page is a lifesaver when it comes to multitasking while reading. I love that I can read on any of my devices and can always pick
up exactly where I left off, no matter which one I'm using! It's also great to be able to carry all my books with me everywhere I go."
- Rachel Needell, Feature Writer
Google Translate - (Free)
"Google Translate has become a must-have app for anyone traveling abroad. Quickly and confidently find the words you are looking for at the train station, translate a menu at a restaurant, or create a transcription of your tour guide's presentation in real time! Perhaps the best part of Google Translate is that it is 100% free to use."
- Austin Durr, Marketing Assistant