By

Todd Bernhard
Fri, 02/07/2020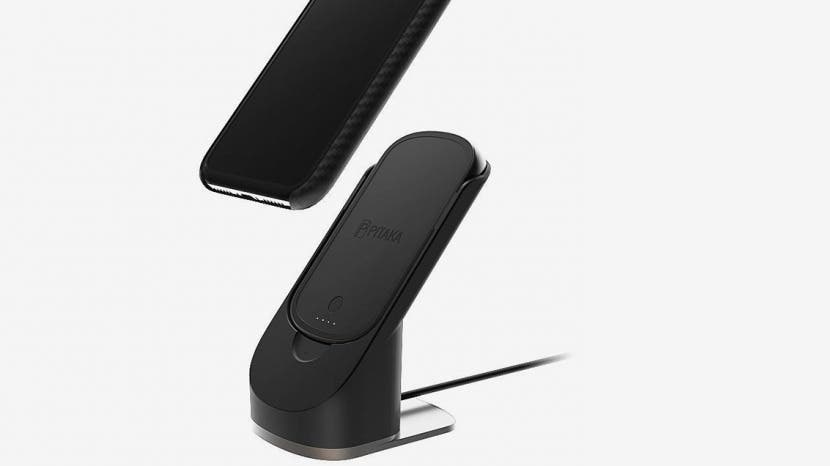 I have been a fan of Pitaka's iPhone cases and car charger for some time. The company has a unique design combining aramid fiber (which looks like carbon fiber) and metal and magnets to not only look good but also to keep your phone and accessories connected, in place, and fully charged. But if you want an extra battery pack to carry with you, Pitaka also has the MagEZ Juice ($89.99), which Pitaka sent me to try.
Related: Buyer's Guide: The Best iPhone Chargers of the Year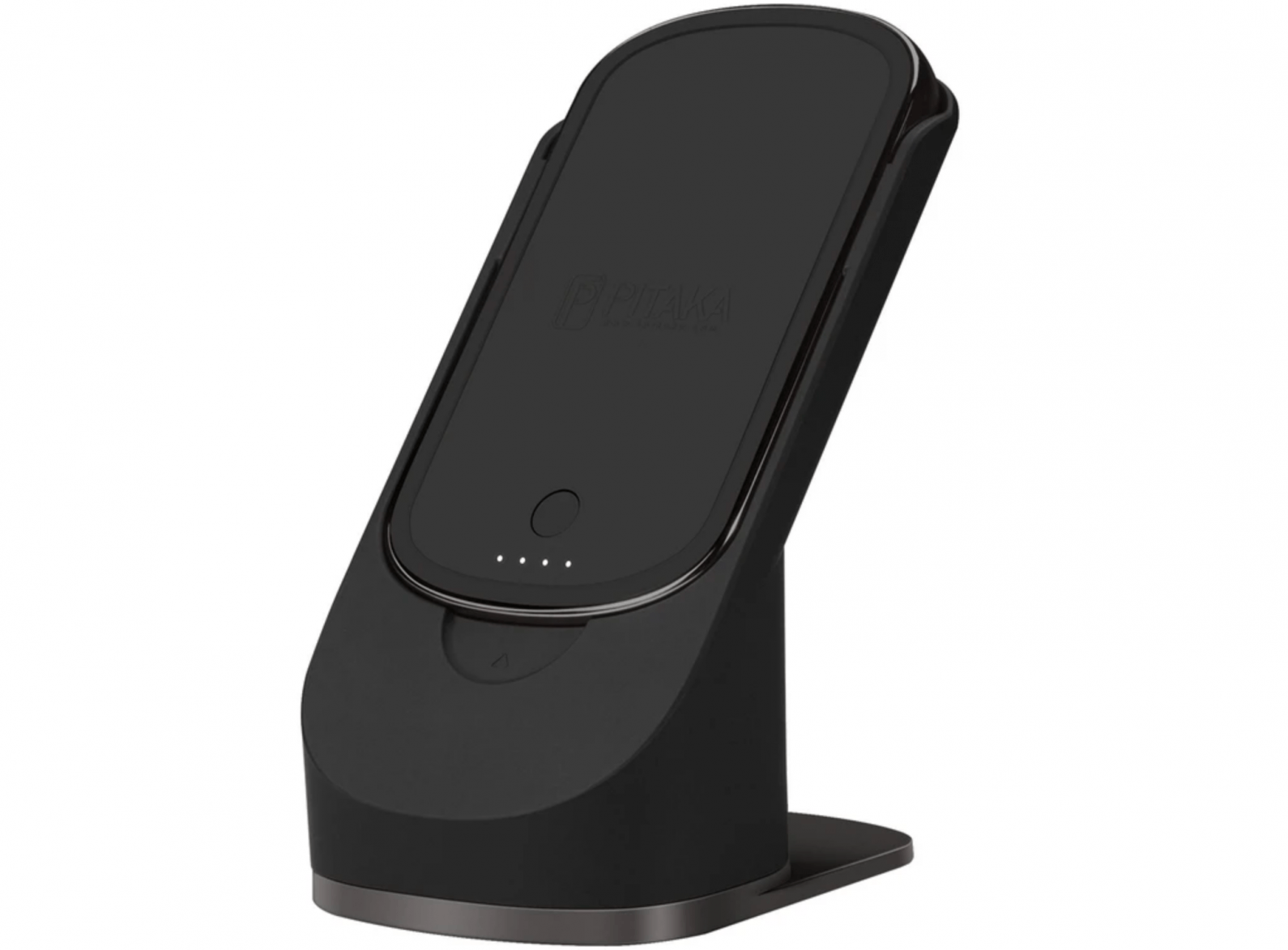 The MagEZ Juice is comfortable to hold in your hand; it's palm-size and sculpted almost like a bar of soap. I like that the 2,000 mAh battery pack uses USB-C to charge another device or to be charged on the go, but what is really cool is that you can slip it into the included desktop charging base and, via magnets, it stays in place and charges itself. In fact, you can charge the MagEZ Juice in the dock, while simultaneously charging your iPhone, because that same magnetic mechanism allows you to attach the MagEZ Juice directly to your iPhone, as long as you are using one of Pitaka's cases. I've reviewed their cases and my recommendation is to go with their Pro versions which offer more protection, especially around the ports.

Discover your iPhone's hidden features
Get a daily tip (with screenshots and clear instructions) so you can master your iPhone in just one minute a day.
Pitaka doesn't just offer iPhone accessories. It also uses its aramid fiber and magnetic mechanism for a clever credit card wallet! This is cool because, combined with its optional wall mount, you can have all of the items you need on a daily basis, magnetically attached to the wall, near your home's entrance, and fully charged, ready to grab and go.
Pros
Magnetically attaches to compatible Pitaka cases
Qi Wireless charging with 2,000 mAh
USB-C for recharging plus magnetic dock
Stylish Aramid fiber, with gunmetal or silver accents
Compact, sleek design
Cons
Best when you have other Pitaka accessories
Final Verdict
The MagEZ Juice is the latest in a series of compatible accessories from Pitaka that work well together.