By

Tommy Ly
Fri, 11/10/2017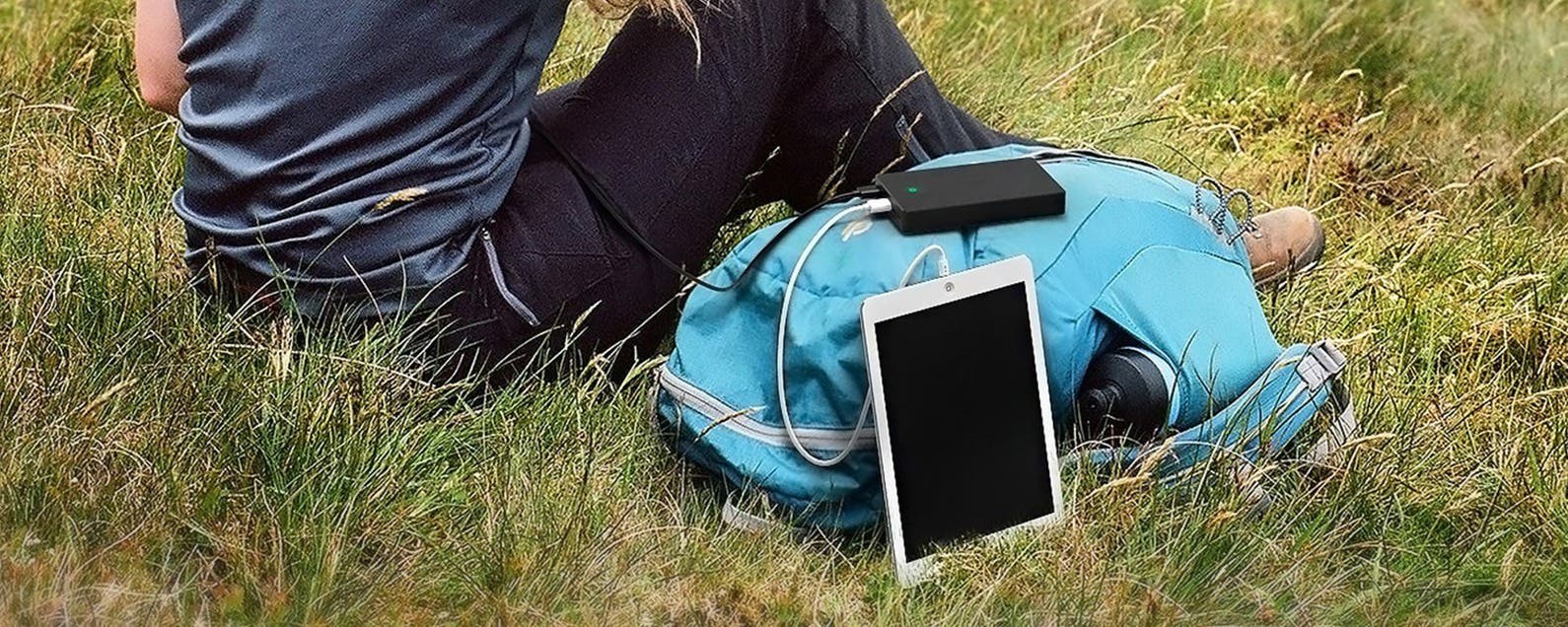 Despite the upgraded hardware and features that come with every new iPhone and iPad iteration, one thing typically stays the same: battery life. If you're a new iPhone 8 or 8 Plus or iPhone X owner, Aukey's 20,000 mAh power bank ($42.99) will definitely keep your device going while you're out. 
Related: iOS 11 Draining Your iPhone Battery Life? Here's 10 Ways to Fix It
This unassuming black brick measures 5.9 inches by 3.26 inches and is just 0.8-inches thick. Charging the power bank can be achieved through both micro USB and Lightning. A single button for power also serves as an indicator for the charging status of the power bank, changing from red (0%–30%), to green (30%–70%), and finally to white (70%--100%).
There are two USB ports for charging your devices; one being capable of Qualcomm QuickCharge 3.0, the other sporting AiPower technology, which adapts to your device's unique charging needs (up to 2.4A). Between the two USB ports is an LED flashlight that can be triggered by holding the bank's power button.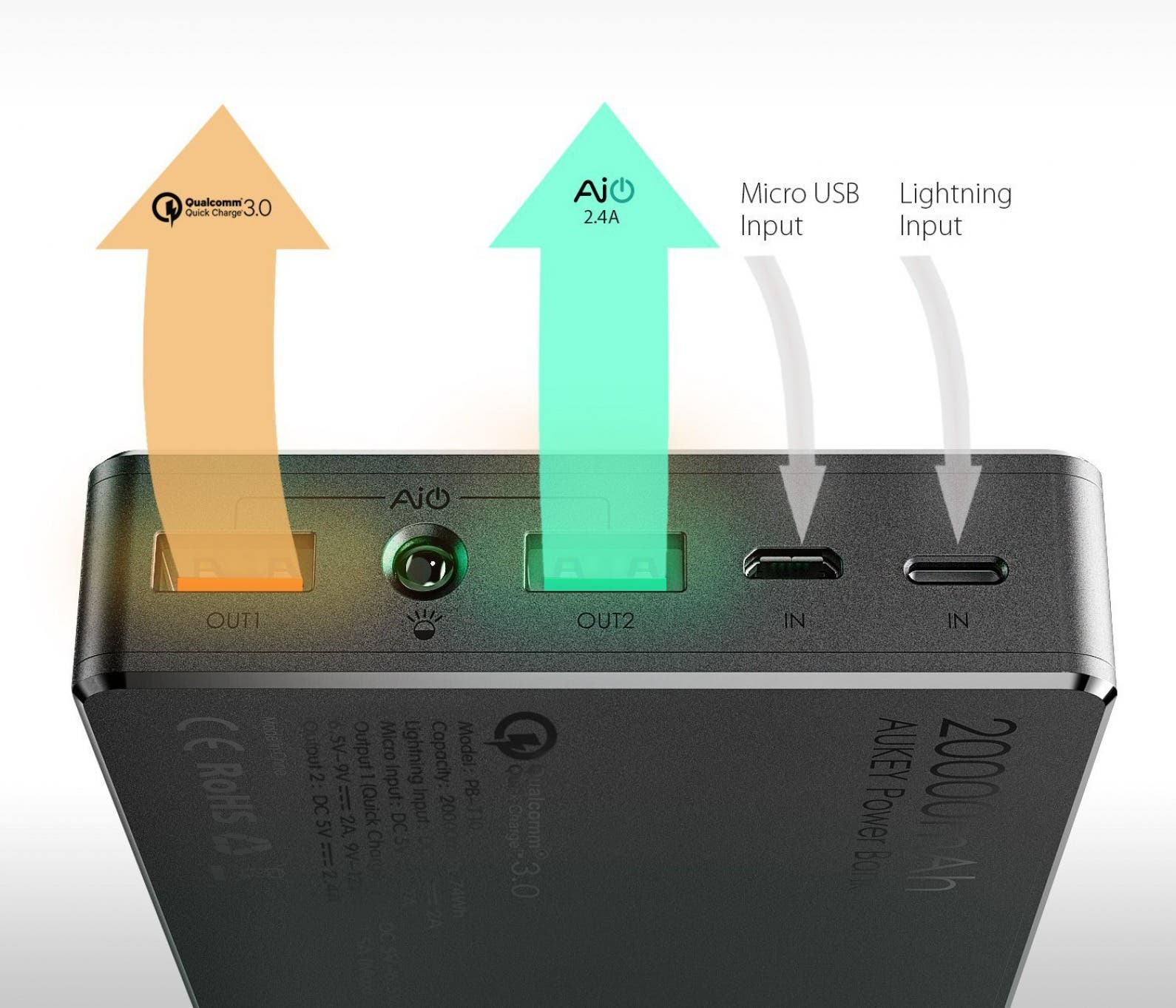 The batteries on the iPhone 8 and 8 Plus are 1,821 mAh and 2,691 mAh, respectively, while the current iPad Pro (10.5-inch screen) sports a 8,134 mAh battery. This means you can get at least seven full iPhone charges from Aukey's power bank, or two full charges for the iPad Pro. Not bad for a fairly compact power bank.
Pros:
Minimalist design
Compact for how large the battery is
Multiple charging options
Cons:
The charging indicator light should be green when fully charged instead of white
Final Verdict
Aukey's 20,000 mAh power bank is a fantastic option for the price and its small size makes it easy to take with you on the go.