By

Conner Carey
Sat, 07/07/2018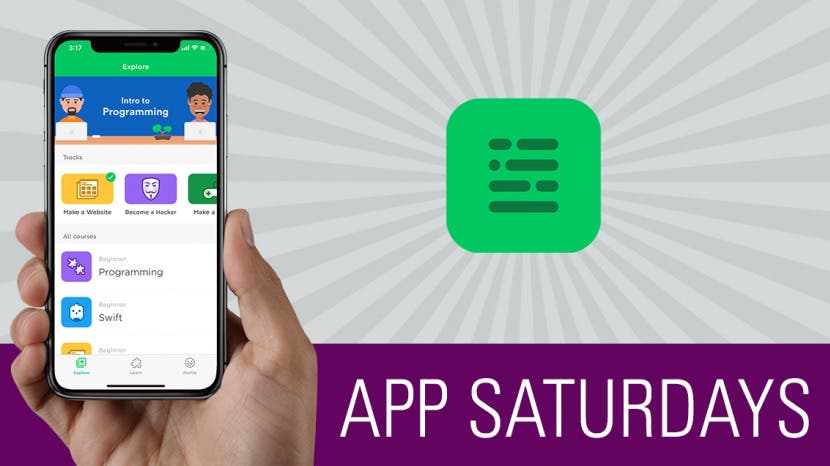 When you set out to learn coding, it can be overwhelming. There is a lot to learn, and the best way to learn something big is to break it down into manageable sections. For this reason, I was immediately drawn to Mimo. I tested competing code-learning apps and quickly felt like what I didn't know was pilling up around me. But with Mimo, I chose my goal (ie. build an app, make a website, etc.). Then the app set me up on a Track starting with the absolute basics. Plus, at the end of each course, Mimo has a section for practicing what you've learned. I'll go over more on what the Mimo app does and why we love it below.
* This post is part of iPhone Life's Tip of the Day newsletter. Sign Up. *

What It Does
When you select a Track to follow, the Mimo app starts you out at an absolute beginner level. I highly appreciate this, because I feel like it's easy to stop coding before you ever really begin. But when you can learn in digestible bites of information, your curiosity fire is fanned to a flame. The app doesn't ask you to answer questions you don't yet know the answers to; instead, it educates you while asking you to interact all along the way. At the end of each section, the app asks you to apply what you've learned.
Master your iPhone in one minute a day:
Sign up to iPhone Life's Tip of the Day Newsletter and we'll send you a tip each day to save time and get the most out of your iPhone or iPad.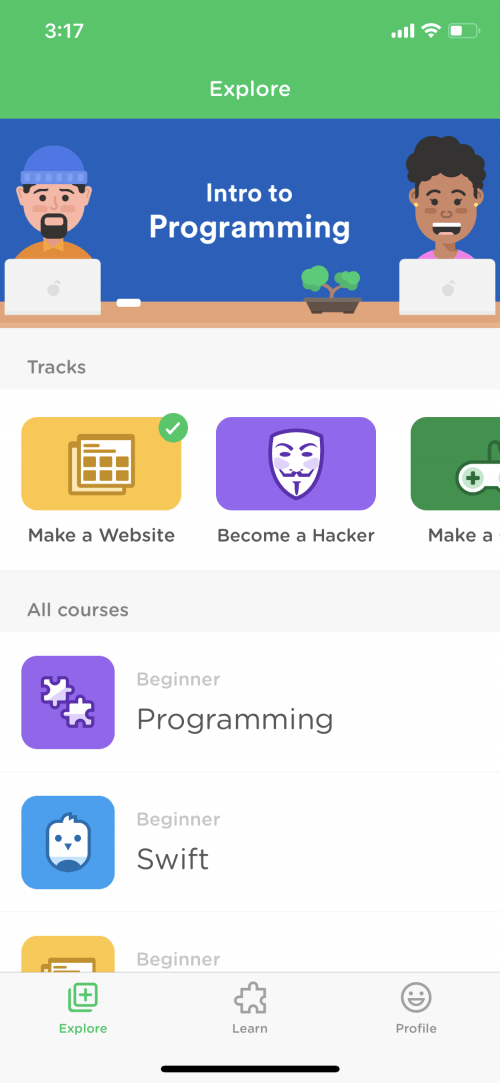 For example, I'm working through the Make a Website Track. The first section is HTML and it has five lessons; at the end of the section, there's a final exercise called Create a Website. Here, I'm asked to use what I've learned so far to code a simple blog. We learn something fully by doing it; therefore, I feel like this exercise at the end of each section is a huge part of why Mimo is a fantastic app for learning to code.
Before I continue, I want to talk about my frustration with this app real quick. I think the developers of Mimo are really messing up in one way: not enough free content. The biggest drawback of this app is that Mimo doesn't give you a chance to fall in love with the app before asking for money. Once the developers offer a 14-day free trial or something similar, I think the amount of upset reviews will drop to nearly zero and Mimo could become the go-to app for learning to code.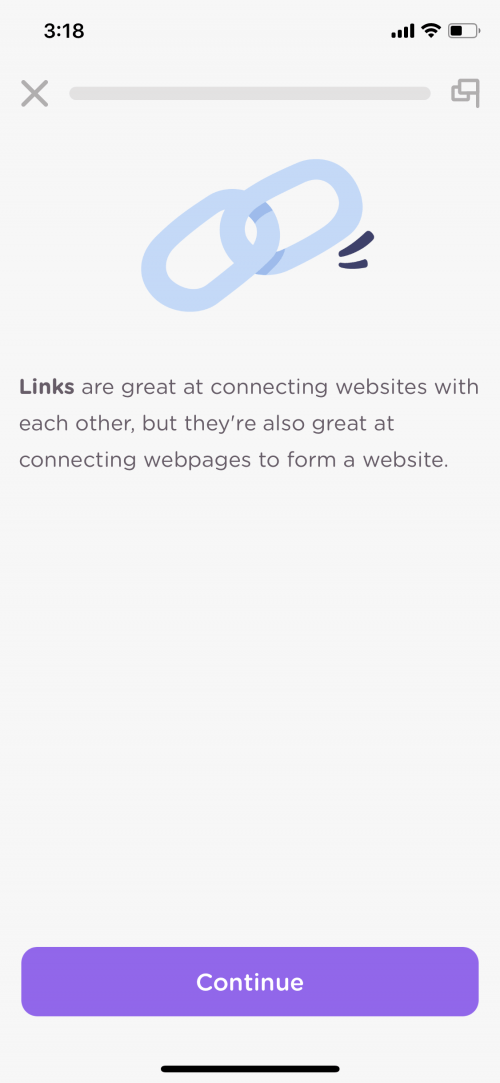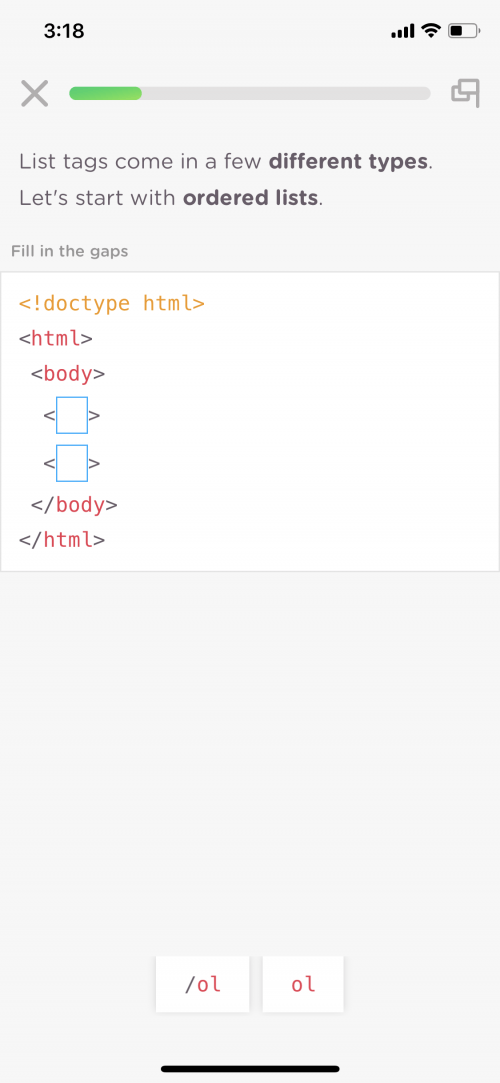 Why We Love It
I've already spoken about some of my biggest reasons for loving this app: It makes it easier for beginners to start learning the language of coding, and it has an exercise at the end of each section so you can apply what you've learned. What I haven't touched on much is the learning style. Personally, nothing frustrates me more than being taught something as though I'm already supposed to know it. Mimo does a fantastic job of focusing on the details alongside the big picture, allowing you to understand how what you're learning can be applied. Furthermore, the app keeps you engaged in the learning by having you select the answers throughout the lesson. This method works great, as you're both absorbing information and having to show what you've just learned.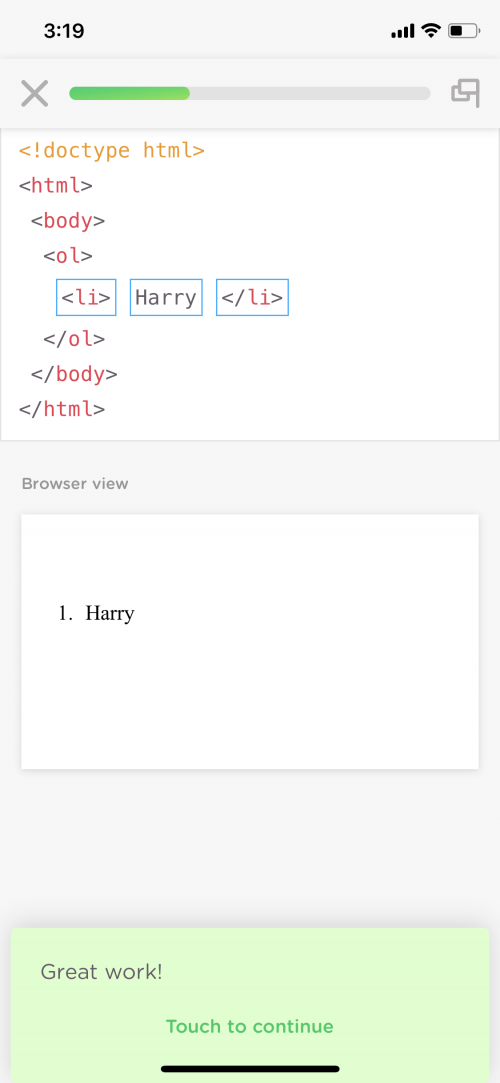 Once you've worked through an entire Track, you can then navigate to the Explore tab to choose which specific language you want to learn next. The available Tracks are there to get you started down a specific path, but there are beginner and intermediate courses for various languages, including Ruby, Java, Swift, R, C#, Git, Kotlin, SQL and more. Practically speaking, Mimo will need to add a lot more content for the app to satisfy those at an intermediate or advanced level. And I think the app is fully capable of getting there. But for now, Mimo is the perfect place for beginners with an unexplored passion to get solidly started on the path of coding.