By

Conner Carey
Mon, 06/06/2016
When you have an iPad, knowing a few keyboard shortcuts for your external keyboard is essential. Unless you enjoy touching the screen every two seconds, keyboard shortcuts are great for completing common tasks in a second. This tip will focus on two. Once you've used them a few times, they'll become habit. Here's how to Spotlight search and return to Home screen with keyboard shortcuts on iPad.
It's always good to know that you can view (some of) your keyboard shortcuts from any screen by holding down the Command button. The command button is what tells your iPad you're using a shortcut.
Spotlight search allows you to search within apps, on the web, through mail, and more. It also allows you to access frequently used apps in a snap. It's a great way to jump right into what you're looking for. To quickly access Spotlight,
If you're in an app, you'll be returned to Home screen and Spotlight will pop up.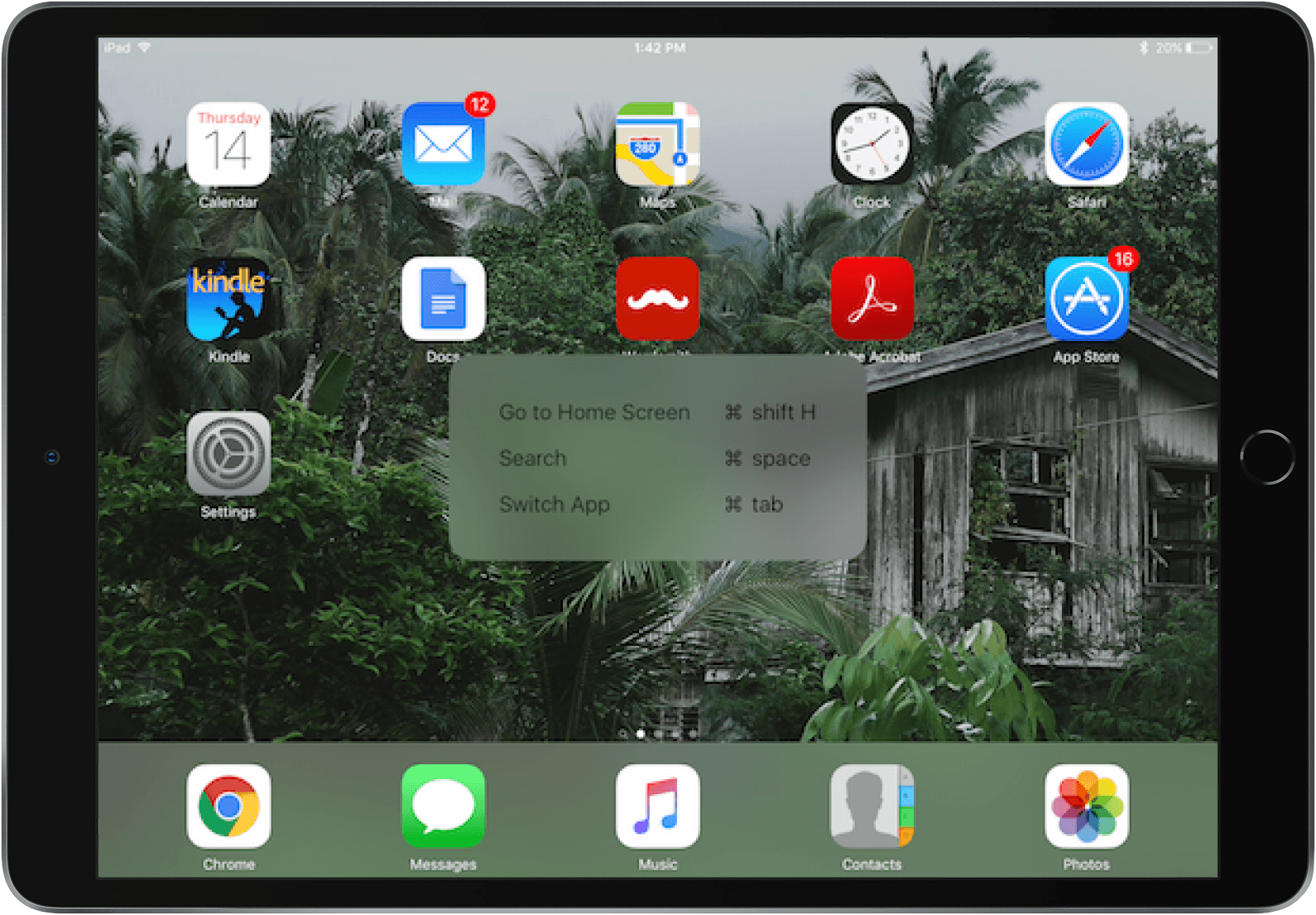 * This post is part of iPhone Life's Tip of the Day newsletter. Sign Up. *
To return to Home screen from any app,
Hold Command + Shift + H.

Instead of having to press Home button everytime you want to get out of an app, this simple shortcut will quickly get you there.
*note: this tip works with most external keyboards for iPad.