By

Tommy Boynton
Updated 10/18/2023
What To Know:
By default, your Mac will automatically capitalize certain words or phrases.
You can turn off this feature by going into System Settings and customizing your Keyboard options.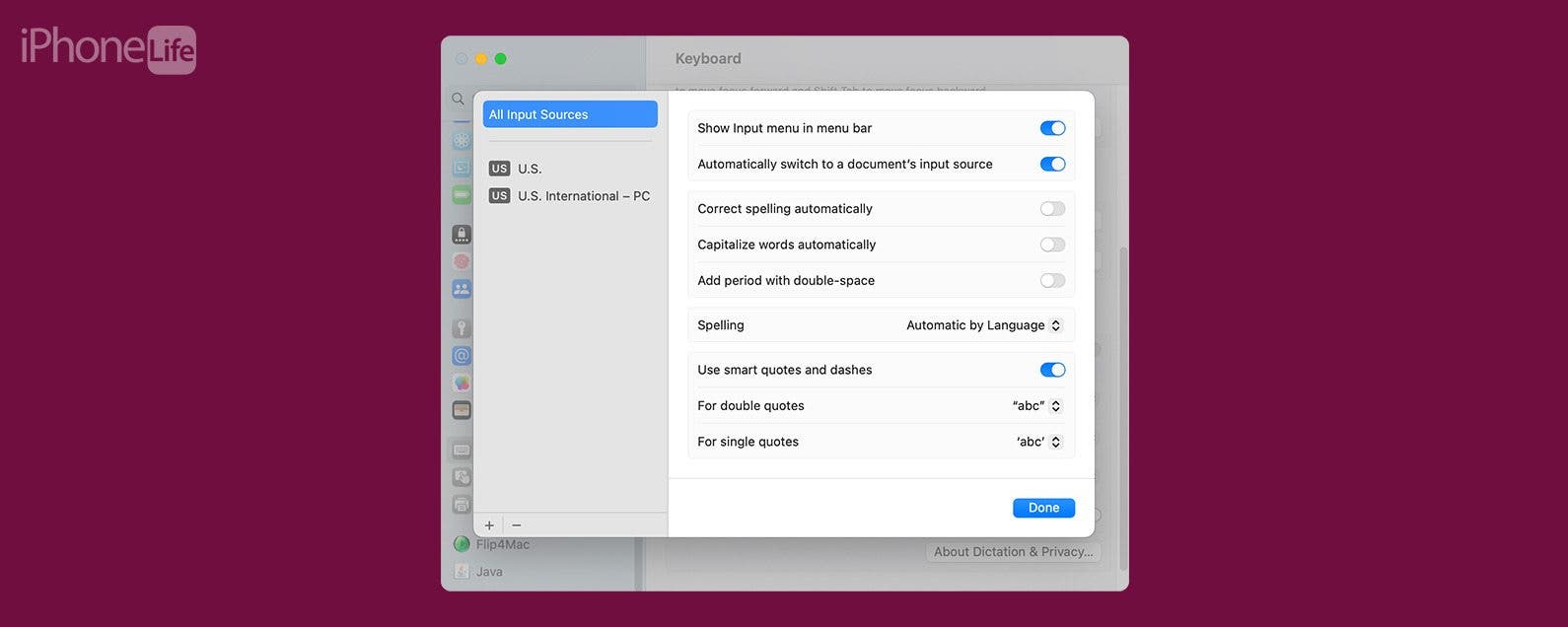 By default, your Mac will automatically capitalize certain words (such as at the beginning of a sentence, a technical term, or a city's name). While this is usually helpful, there are times when automatic capitalization is inaccurate and becomes annoying to fix. Below, we'll cover how to turn off automatic capitalization on your Mac.
How to Turn Off Auto-Capitalization on Mac
For more handy Mac tips, sign up for our free Tip of the Day Newsletter. Now, why would you turn off auto-caps? Perhaps you're authoring a technical document, or you speak German and want to type essen (to eat) without it becoming the northwestern city of Essen. For either case, here's how to turn off auto-capitalization in System Preferences on your Mac. Once disabled, this auto-correct capitalization feature will be disabled for all native Apple Apps on your device. 
Once you disable this setting, you will need to manually capitalize the words you type in any Apple app on your device.

Discover your iPhone's hidden features
Get a daily tip (with screenshots and clear instructions) so you can master your iPhone in just one minute a day.
FAQ:
How do I turn on auto caps on my Mac? To turn the Auto Caps feature back on instead off, follow the same steps listed above and toggle Capitalize Words Automatically on.
How do I turn off Caps Lock without keyboard? If you do not have a keyboard but your Caps Lock is stuck on, you can use the on-screen keyboard which you can find in the Accessibility section in System Settings.
Why is my keyboard always Caps Lock? The most common reason your keyboard may be stuck in all caps is because your Caps Lock key is stuck or jammed on. Try turning your computer off and on again to see if that will fix the problem.
If you ever want to re-enable automatic capitalization, just follow the steps above to enable the function. It's important to note that this feature will not disable automatic capitalization for third-party software, such as Microsoft Word, and this will need to be disabled separately.