By

Conner Carey
Thu, 06/29/2017
* This post is part of iPhone Life's Tip of the Day newsletter. Sign Up. *
I had no idea this was a thing until I started looking for an answer. Let me explain: my mom has been slowly adjusting to using an iPhone. With her old flip phone, she merely closed the phone to hang up the call. But with an iPhone, you have to press the big red dot on the screen. But for her, it felt more intuitive to press the Home button. So she found herself thinking she'd hung up the phone when she hadn't. This let me to search for an easy solution. There's no setting on iPhone that allows you to use your Home button to hang up a call, but you can use a different button. Here's how to hang up your iPhone with the click of a button.
Related: How to Use Your iPhone as a Magnifying Glass with iOS 10
How to Hang Up Your iPhone with the Click of a Button
When you're on a call, click your Sleep/Wake button to immediately end the call.

On older iPhones, the Sleep/Wake button is on the top. On newer models, you'll find it on the right side of the phone, assuming it's facing you.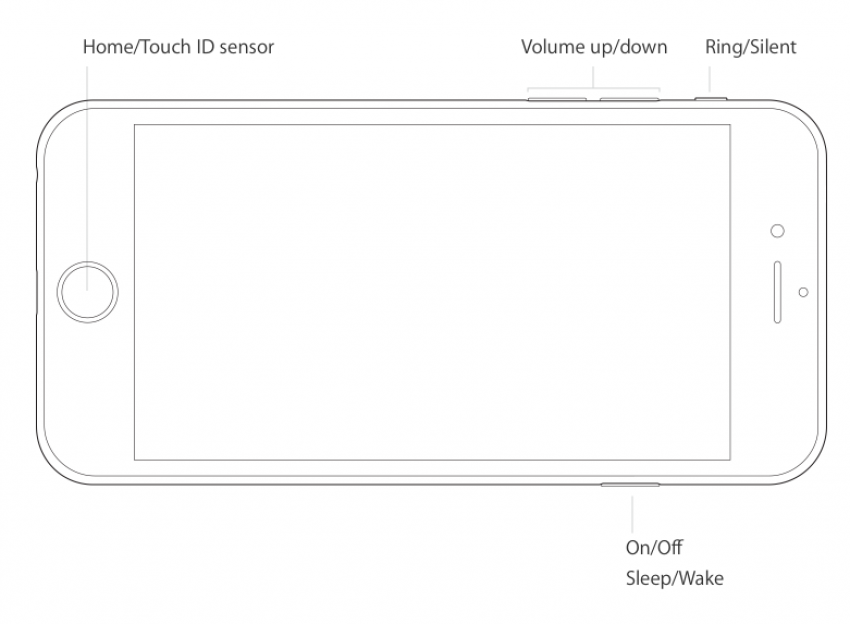 It's also good to note that when you receive a call, you can tap the Sleep/Wake button once to silence the ringtone. Or you can click the Sleep/Wake button twice to reject the call.
That's all there is to it! While for some this tip may be old news, for others it's a breathe of fresh iPhone air.
Top image credit: Denys Prykhodov / Shutterstock.com