By

Conner Carey
Sat, 06/09/2018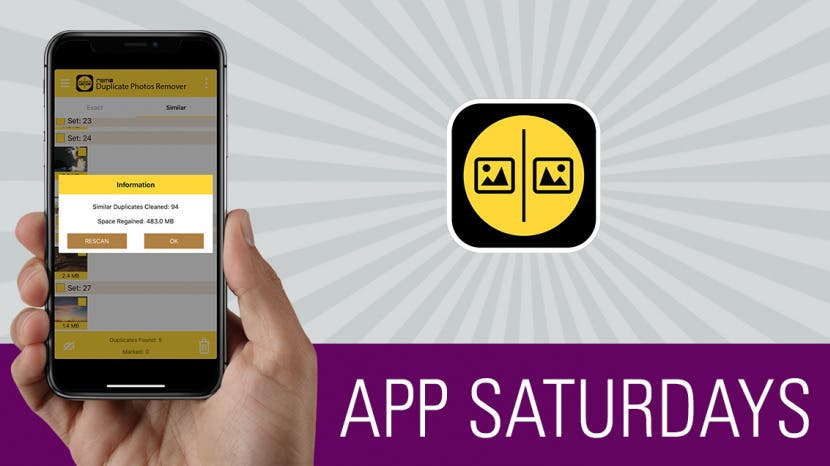 * This post is part of iPhone Life's Tip of the Day newsletter. Sign Up. *
When you have thousands of photos, there's no way you're going to look through them to try and spot the duplicates. There's also the matter of exact versus similar duplicates—it would be a pain in the ass to try and sort that out manually. Well, a question in the iPhone Life Facebook group about this very topic sent me on a search for the best app for easily removing duplicate photos. And I do believe I've found it: Remo Duplicate Photos Remover on the iPhone is a free app that scans all of your photos, presenting you with a quick look at all of the duplicates. Then the app makes it easy for you to quickly remove the photos you don't want to keep. Learn more on what this app does and why we love it below.
Related: 5 Best iOS Music Apps for Guitar Players

Discover your iPhone's hidden features
Get one daily tip each day (with screenshots and clear instructions) so you can master your iPhone in just one minute a day.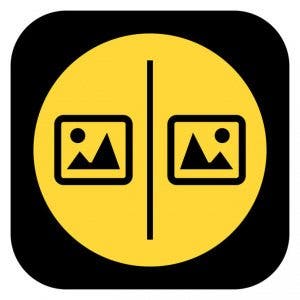 What It Does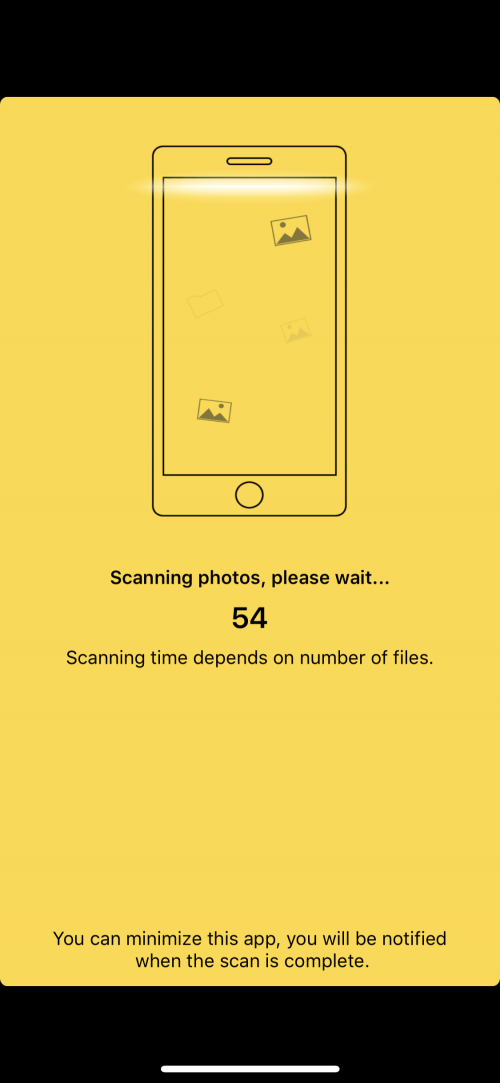 Photos already take up a huge amount of space on many users' devices as it is. No one wants that space taken up by duplicates of photos. Especially if you use HDR (High Dynamic Range) to get the best shot, you likely have lots of duplicates you're unaware of. What I love about Remo is the ease of use; from opening the app to seeing what duplicate photos you have is a matter of minutes.
Once Remo has scanned your photos, it will show you two columns: Exact and Similar. Under the Exact column, you'll see only the duplicate photos that are exact matches to each other. Under Similar, you'll see a much broader definition of duplicate. I find the Similar tab to be, surprisingly, more helpful because I don't have a lot of duplicates but I do have a whole lot of similar photos that I don't need.
Why We Love It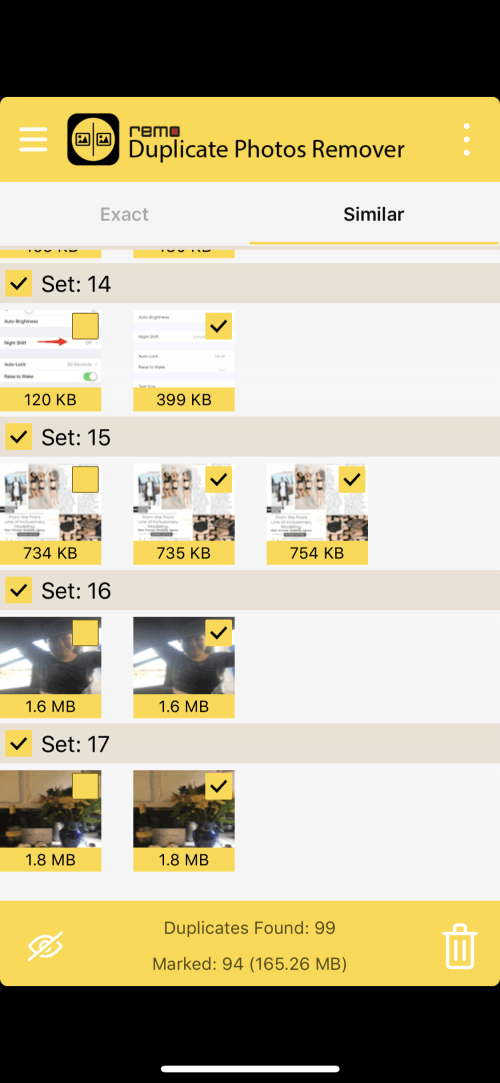 Remo not only sorts your photos by Exact and Similar, it separates them into Sets. Each set is a compilation of duplicates. You can tap the yellow box next to any set to select all of the photos. Notice, however, that the first photo isn't selected. That's because the first photo is considered the original that you'll keep; if you select the first photo, you're not only deleting the duplicates but the photo the duplicates were made from. In fact, the app won't let you delete all of the photos in a set; you must leave at least one. It's good to note that you can tap on a photo within a set to see it up close and swipe through all the photos within that set. I like to do this to make sure there aren't any photos I want to keep before removing the rest.
When you're viewing the duplicates, you can see how much space a particular photo is taking up at the bottom. When you've selected multiple photos for removal, you'll see how much space those selected duplicates are currently taking up at the very bottom where it says Marked. You can also select photos and tap the icon in the lower left corner to tell the app those photos are ones you want to keep; from then on, the app won't show those particular photos when you run a scan for duplicates.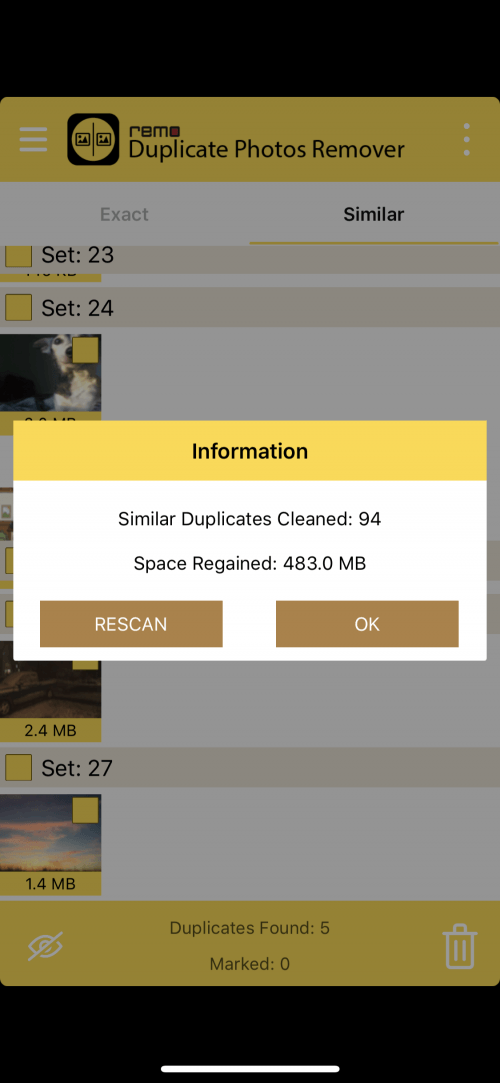 I really appreciate an app that does one thing and does that one thing really well. I get overwhelmed when an app is trying to do a million things and teach me about each one as soon as I open the app. Remo avoids all of that nonsense beautifully, and it's free. I highly recommend giving it a try if you suspect, even for a second, that you've got unnecessary duplicates taking up space on your device.