By

Conner Carey
Updated 05/08/2023
What to Know
You can't buy Kindle books on the Amazon app or Kindle app.
You can purchase Kindle books by accessing the Amazon.com website with Safari or another browser.
For easier purchasing, add a shortcut to your Home Screen taking you directly to the Kindle Store on Amazon.com.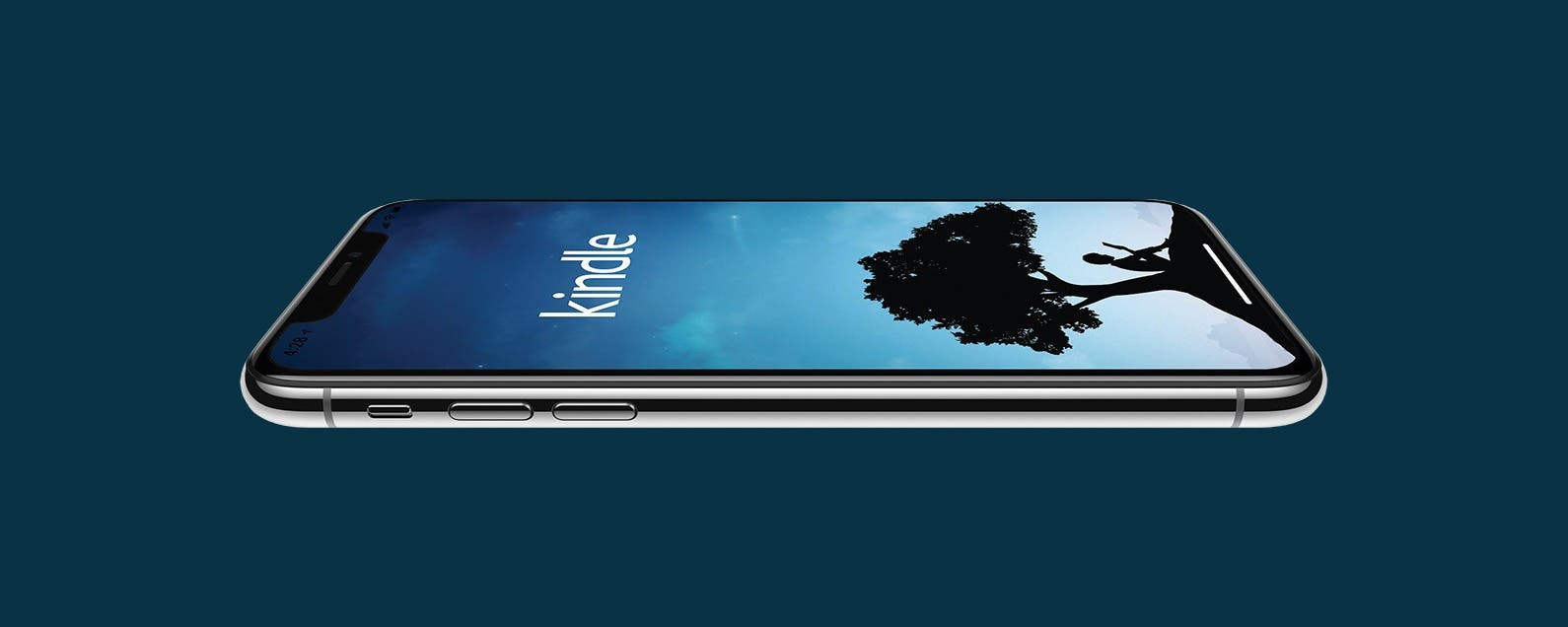 * This post is part of iPhone Life's Tip of the Day newsletter. Sign Up. *
Can you read Kindle books on iPad or iPhone? Yes. However, buying Kindle books on iPhone and iPad is less straightforward. Because Amazon doesn't want to pay Apple a cut of any in-app purchases, you can't buy books in the Kindle app for iPhone or in the Amazon app. We'll show you how to acquire Kindle books on your iPhone or iPad by using Safari or another web browser to visit Amazon.com instead.
Jump To:
How to Buy Kindle Book on iPhone & iPad
There are no instructions for how to buy books on the Kindle app on iPhone because Amazon doesn't allow in-app book purchases. However, you can purchase Kindle books on iPhone and iPad using the trick below:
Open the Safari app.


Navigate to Amazon.com.



Make sure NOT TO TAP any prompts to open the Amazon app.
Sign in to your Amazon account if you're not already logged in.



Once you have signed in, tap the menu icon at the top of the screen.


Tap See All Departments.



Tap Kindle.


Tap Kindle Books.



Search for and select the Kindle e-book that you want to purchase.


Tap Buy now with 1-Click.



And it's bought! It will automatically appear in your Amazon Kindle and Kindle Reader libraries. On your Kindle or in your Kindle app on iPhone or iPad, tap the book you bought to download it to your device.


Note: Your iPhone and iPad automatically prompt you to use apps if you have them. However, you should ignore these prompts since you cannot use the Amazon or Kindle apps to purchase books.
Any time you use a website for an app you have, your iPhone or iPad will keep prompting you to use the app instead. If you accidentally navigate to the Amazon or Kindle app and try to purchase the book, you will see the message, "This app does not support purchasing of this content. Digital books and comics purchased from Amazon are available to read in the Kindle app." If this happens, just navigate back to Safari. Also, if you have trouble downloading a book due to storage limits, you can also learn how to manage your iCloud storage.
Create a Shortcut to the Kindle Store for Your Home Screen
I get tired of having to buy Kindle e-books by navigating to the Amazon site through Safari. If you want to find an easy way to buy Kindle books on your iPad or iPhone, there's a shortcut. To learn more iPhone tricks, sign up for our free Tip of the Day newsletter.
First, navigate back to the Kindle Books section of Amazon's website, making sure again to stay in Safari and NOT to open the Amazon app.


Tap the Share icon at the bottom center of your screen.



Scroll down until you find Add to Home Screen and tap it. You may need to tap More for this option to appear.


You can rename the icon by tapping the title. I like mine to be called Buy eBooks.



Tap Add to create an icon for the Kindle store on your Home screen.


From now on, you can easily access the Kindle Store by tapping the icon on your iPhone or iPad and buy all the e-books you want.


Even if you tap this shortcut, your Apple device will still prompt you to open the Amazon app. If you accidentally do this, you will have to return to your Home Screen and tap the shortcut or follow the steps to open it in Safari again.
Why Can't I Buy Kindle Books on Amazon App?
Apple collects a percentage of the money spent on digital purchases within the apps on its devices, but when you buy Kindle books on iPhone or iPad using Safari or another web browser, 100 percent of the money goes to Amazon. So the answer to the questions, why can't I buy books on Kindle app and why can't I buy Kindle books on Amazon app is: Amazon doesn't want to pay. 
This battle over in-app purchase commissions is why you can't buy a Kindle book after the sample and why you can't buy a Kindle book in the Amazon app on iPhone or iPad. It's also why it's only possible to buy and download Kindle books on your iPhone or iPad or access the Kindle store from your iPhone using a web browser and not the app.
Luckily, the workaround we taught you will make it possible for you to buy new books hassle-free!
Now get to reading! If you plan to buy more Kindle books on your iPhone or iPad in the future, I highly recommend that you create a shortcut to the Amazon store from your iPhone or iPad Home screen. If you notice that your iPad is slow while you're reading your Kindle books, you may want to read up on what to do when your iPad is running slowly. If you found this article helpful, you may want to read some of our other financial articles, including what to do if Apple Pay is not working.