By

Conner Carey
Updated 12/17/2018
The Notes app on the iPhone and iPad is a surprisingly useful, multi-functional tool. Whether you want to manage a project, set yourself weekly goals, or create a grocery list you won't forget at home, it's easy and efficient. You can add links, insert photos, include sketches, create checkable to-do lists, collaborate with others on a shared note, lock your notes for extra privacy, and more. You can see all our Notes app how-tos here.  But first, let's get started with the most basic function of the Notes app: creating to-do lists.
Related: iPhone Notes Disappeared? Your Guide to Troubleshooting the iPhone Notes App
Open Notes. Start a new note by tapping the icon in the lower right corner. 
* This post is part of iPhone Life's Tip of the Day newsletter. Sign Up. *
Tap the checkmark icon. An unfilled circle will appear.  For this example, I'm writing the ingredients for peanut butter cookies. Type the first ingredient and tap return to create the list. Repeat until your list is complete.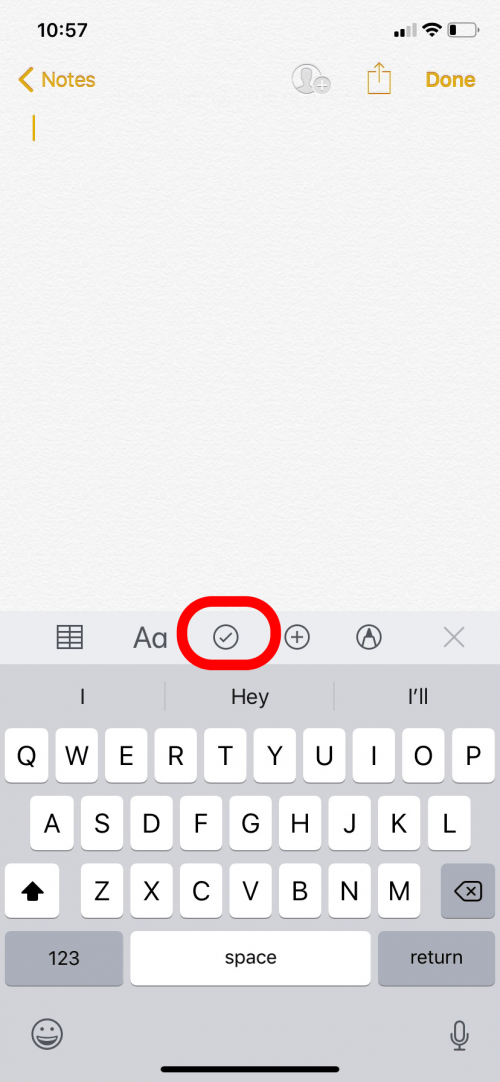 Tap Done to save your list.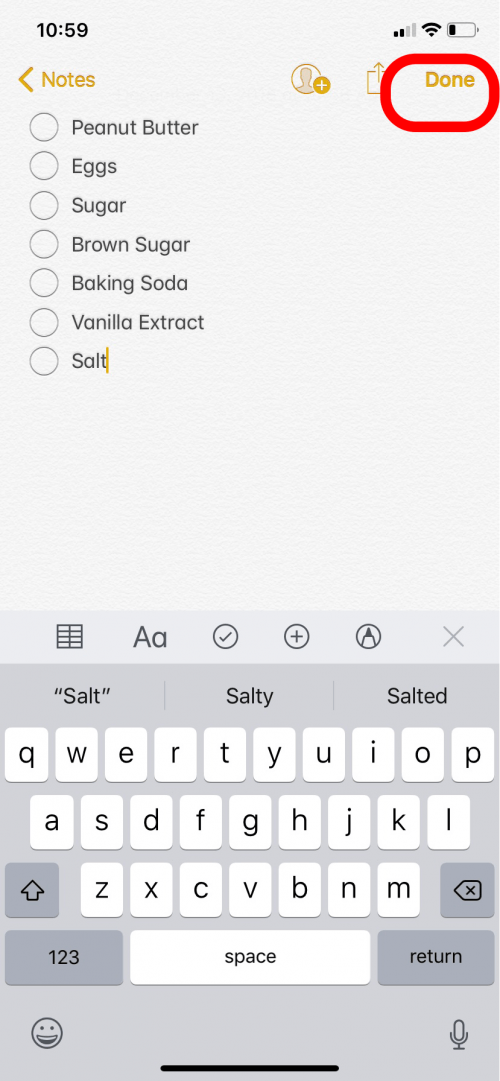 Now when you tap an item on your list, an orange checkmark will fill the circle.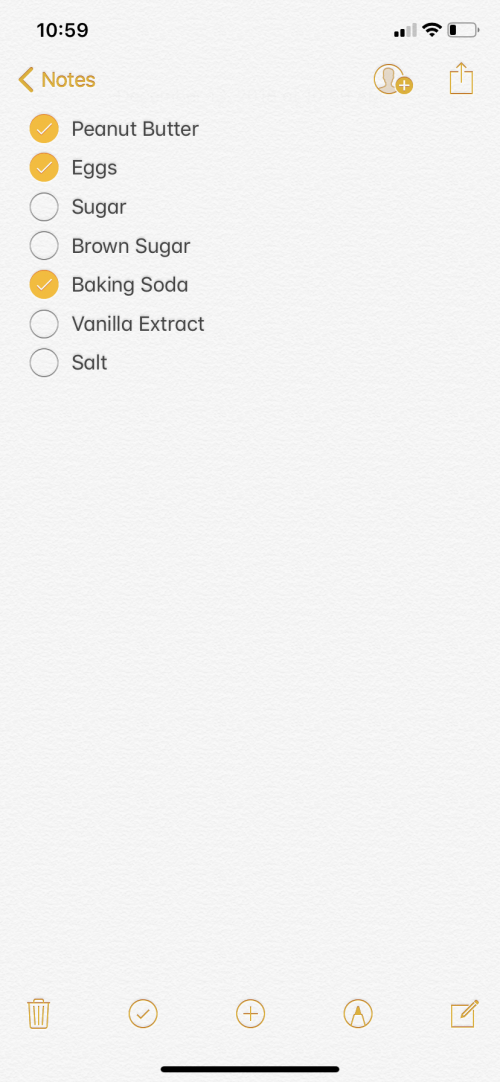 How does the Notes app help you? What do you use your to-do lists for? Start a conversation below!
Top Image Credit: BlueSkyImage / Shutterstock.com