By

Kenya Smith
Updated 05/05/2022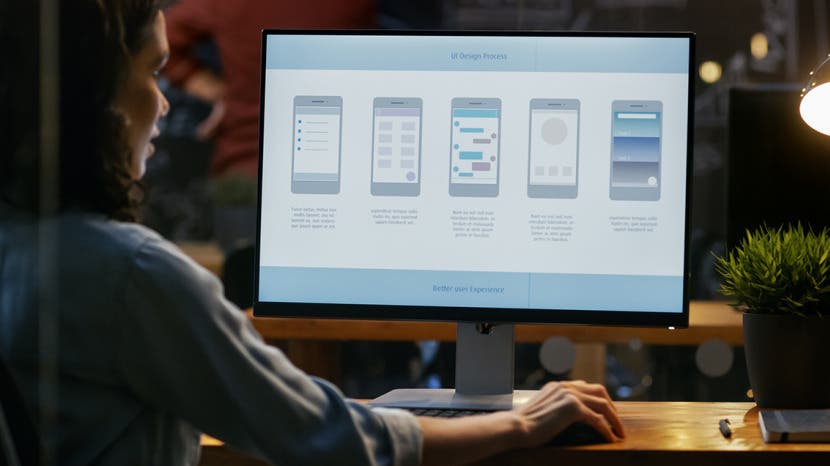 March is Women's History Month, where we honor and celebrate women and their many accomplishments and contributions to the world. According to the job search site Zippia, women make up 17.6% of the app developing industry. While the percentage is small, it plays a huge role in the importance of highlighting apps that are developed by women. In that way, it will inspire women and girls to consider a career in the field of technology, especially in app development. We would like to celebrate Women's History Month by giving you a roundup of five best iOS apps created by women.
Best Apps by Female Developers




1. Eventbrite (Free)
CEO Julia Hartz, along with her husband, co-founded this popular event management and ticketing website in 2006 and launched the app in 2014. With Eventbrite, you can create a profile and provide your location, and the app provides you with a list of events that are happening in your area. If you tap on any event, it will provide you with details such as times, dates, maps, and directions. You can also save events to the favorites section of the app by tapping on hearts which are located beside each event. If you decide to attend events, you can register for or purchase tickets for them. A neat thing about Eventbrite app is that it replaces paper tickets by allowing you to use your iPhone to enter events. If you want to know if your favorite event organizers are hosting a future event, you can follow them to stay informed.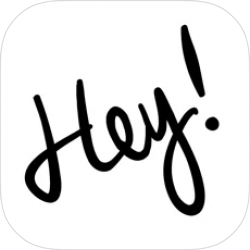 2. Hey! VINA (Free with in-app purchases)
Hey! VINA was launched by Olivia June and Jen Aprahamian who wanted to create an app that centered around the of a strong support for women who just moved into a new place. The app is like Tinder, but instead of looking for romance, you can build friendships with other women. When you sign up, the app gives you a quiz that asks you about your interests so that it will match you to women who share those same interests. You would also need to turn on your location, so that the app can match you up with potential friends that live in proximity to you. The main Hey! VINA feature that is like Tinder is that you can choose your friends by swiping left to skip and swiping right to accept. There is also a section called Party Chat, where you can participate in a live chat to make more friends. If you want to host a gathering, you can use the Plan section to create an event for you and your friends.

Discover your iPhone's hidden features
Get a daily tip (with screenshots and clear instructions) so you can master your iPhone in just one minute a day.
3. Peanut (Free with in-app purchases)
As a new mom, Michelle Kennedy realized that there were not a lot of resources for her to connect with like-minded mothers. As a result, she created the Peanut app to help women at every life stage connect with each other and find support. Like Tinder and Hey! VINA, you can find friends with similar interests by swiping up to accept and swiping down to skip. During sign up, the app will provide you with attributes that you can choose from to let other moms see your interests in on your profile. You can also join groups based on certain topics that you need some advice in or interests that you share with other moms such as shopping, homemaking, or working full-time. There is also a feature called Pods where you can listen to and engage in audio conversations about certain topics such as fertility, pregnancy, parenting, spirituality, and self-care.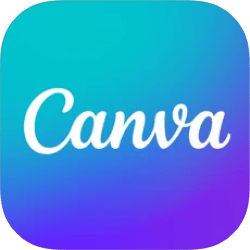 Australian entrepreneur, Melanie Perkins wanted to build a graphic design platform that is free, quick, easy to use, and accessible to everyone regardless of their graphic designing experience and occupation. With Canva's user-friendly interface, you can create and design flyers, social media posts, videos, cards, etc. The app contains over 50,000 templates that you can edit and customize to fit the style you want. Canva also has a drag and drop feature where you can move and place objects wherever you want on your creations and projects. You can also use your own photos as well as free stock images, icons, and fonts to add to your graphic designs. With Canva's photo editing feature, you can add texts, blur photos, and build collages and photo grids. If you need a design platform for your entire work team to use, you can subscribe to Canva Pro for $12.99 a month.
5. Ground News (Free with in-app purchases)
With political bias and sensationalism becoming more common in the news and media world, Harleen Kaur decided to create an app that would combat misinformation by giving insights on how different news sources present information to their audiences. During sign up, you will be asked whether you want news from the USA, the UK, or around the world. The news section of the app shows you stories which different news sources are reporting on. When you tap on a topic or story, the app will provide you with a list of news sources that covered the story. Each source's logo has a link to the story and a designation on the political spectrum. You can also read what local news stations are reporting by using the Map feature of the app. While the app is free, they do have subscription options where you can either pay monthly or annually. Speaking of reading, make sure to check out our article about the best free e-book apps. 
If you like these five apps, then read our free movie app article. 
Top image credit: Gorodenkoff / Shutterstock.com