By

Tamlin Day
Updated 08/21/2019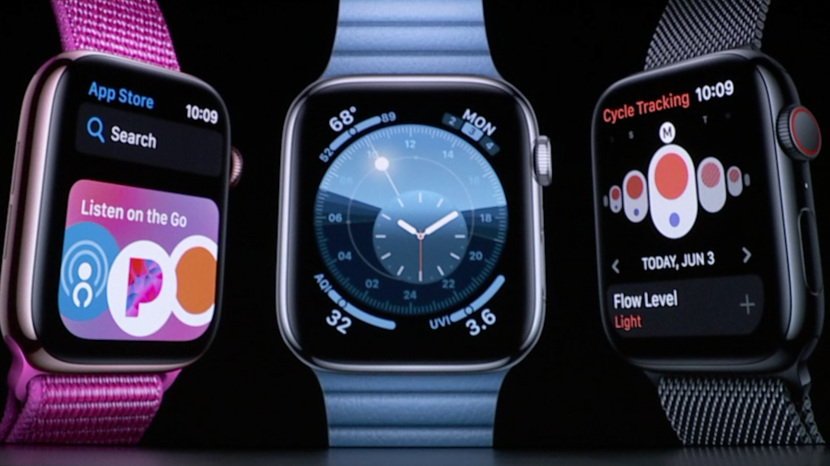 The Apple Watch Series 5 is on the horizon, with watchers increasingly hopeful the big reveal will happen on the 10th of September 2019. Rumored features and improvements of the Watch Series 5, like luxory case options and sleep monitoring technology are gaining momentum online. Read on to learn more about rumored features and pricing, ordered by most to least likely.
Ceramic and Titanium Casing Options
Images from ihelpbr.com
Filipe Espósito at ihelpbr.com, a Brazillian site, has unearthed graphics buried deep in the watchOS6 beta code that suggest titanium and ceramic bodies may be on their way for 44mm Apple Watch models. Considering that the Series 4 comes in the 44mm size and that the Series 5 is likely to have the same form factor, the graphics are a big hint that titanium and ceramic cases may not only be available for Series 5, but also for the Series 4. Apple offered luxory Edition models with ceramic casings for Series 2 and 3 but discontinued the Edition line for the Series 4. Ceramic and Titanium are both lighter than steel for the same protection and aesthetic, but they're expensive—Series 3 Edition models are still selling for over a thousand dollars.
This isn't the first clue we've had about a ceramic case at least—Analyst Ming-Chi Kuo, who is known for his accurate Apple product predictions, released his predictions for the Apple Watch Series 5 in February of 2019, reported MacRumors. Included in those early predictions was a return to the high-end ceramic casing option, though he didn't specify that it was for Series 5. If the Edition line is back then best ready that wallet, just in case.
OLED Displays
It's been previously rumored that Apple might have been moving away from the heavier OLEDs to lighter MicroLED display technology, but that rumor has lost credibility. That same Ming-Chi Kuo published predictions about Apple's supply chains for OLED displays, saying that Apple would increase their reliance on Japan Display, order more OLEDs from the korean manufactoror LG, and possibly tap a Chinese company called BOE. All of which implies that Apple is planning to keep using the OLEDs that have been on every Apple Watch so far. Seems like this might be one rumor that MicroLED us astray.
Sleep Tracking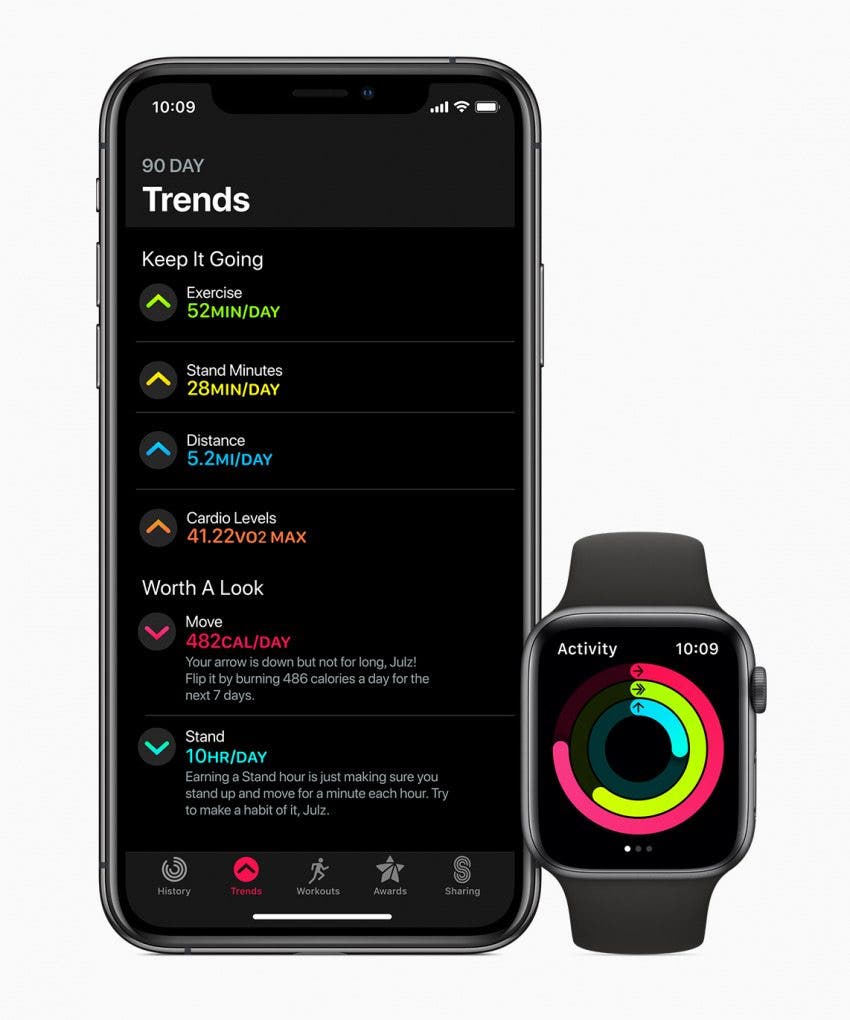 Bloomberg's Mark Gurman reports that a group of undisclosed sources made up of "people familiar with the work" revealed that Apple is testing a sleep monitor for the Series 5. Sleep tracking rounds out the watch's suite of health-monitoring options. According to this source, if this technology is successful, then it will be implemented in 2020. To track your sleep the watch would need to be on your wrist all night, which would place greater demands on your battery. It's purely speculative, but sleep tracking may imply the series could have a bigger battery and more energy throughout the day, much like you, when you use the sleep tracker.
Processor and Connections
Every new watch Series has improved the onboard chip and offered more expanded networking options, so it's fair to expect the same this time too. We don't have any leaks confirming these points yet, but that's not surprising. Apple always plays things close to the chest. All trends end eventually, but as long as we're lining up rumors, this one will keep processing until Apple calls a halt at their big reveal.
Camera Band
In June, AppleInsider and PatentlyApple identified a patent, filed by Apple in the US, for a watch band with an "optical sensor," a.k.a. camera. Apple files many patents, and most never make it to store shelves, but the idea is interesting.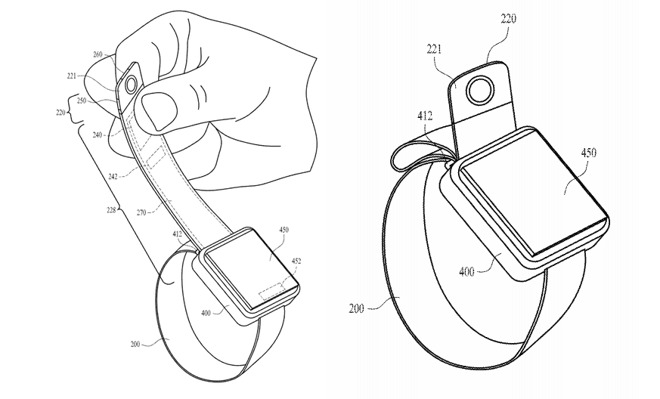 Image from original patent, reported by appleinsider.com
The diagrams illustrate an extra length of watch band that, instead of getting tucked away like the end of a belt, may be manipulated and then hold its position, with a camera on the very end. This would allow the user to point the camera anywhere without taking off their watch. The patents also suggest that the camera could swivel 180 degrees, or that two cameras could be included for forward and backward viewing. Users could, in theory, make Facetime calls or take selfies with their watch and then just twist the camera around to capture the environment. It sounds like a wild idea, and maybe it is, but with Apple's history of making wild ideas work, you can almost picture it.
Release Date
Apple is widely expected to announce the Series 5 on September 10th alongside the rest of their new lineup. This date was pinned because of an image asset unearthed from the iOS beta by the same Filipe Espito at iHelpBR.com who found the titanium case images, and it matches the pattern of September announcements that Apple's been following since Series 1.
Price
The Apple Watch Series 4 started at $399, a price jump of over a hundred dollars from the Series 3 due to the addition of an electrical heart sensor. If Apple is successful at integrating an optical sensor for the Series 5 watch bands, then we should expect another jump in price for the base model. If you hope to spring for a ceramic Edition model, then plan on spending around $2,000 for the Series 5. If, however, you plan to keep it simple, the Series 5 will likely start at around $599 based on the previous price tags of earlier models.