By

Hallei Halter
Sat, 12/29/2018
Typical vintage filters for photos slap on a yellow tint and call it a day. VSCO, a photography app that doubles as a photo editor, imitates analog camera settings to make your images look like natural film photos. The app also offers VSCO X, a yearly subscription that bulks up the app to include over 100 filters and tools to edit your photos to look like professional pieces.
* This post is part of iPhone Life's Tip of the Day newsletter. Sign Up. *
Related: iPhone Photography Tips: How to Shoot an Overhead Picture
Master your iPhone in one minute a day:
Sign up to iPhone Life's Tip of the Day Newsletter and we'll send you a tip each day to save time and get the most out of your iPhone or iPad.
VSCO X (19.99/year)
What It Does
VSCO turns your phone into a substitute analog camera with its preset filters and editing tools. Perfect for anyone interested in photography as a hobby or profession, this app blends camera, editing studio, and gallery into one. Snap a pic within the app or import one from your phone's Camera Roll. With the VSCO X subscription, you'll have access to over 100 filters and more tools. Experiment to create an image to match just what you have in mind! You can share your photos and check out other people's photographic endeavors on VSCO's social feed, which includes users from all over the world.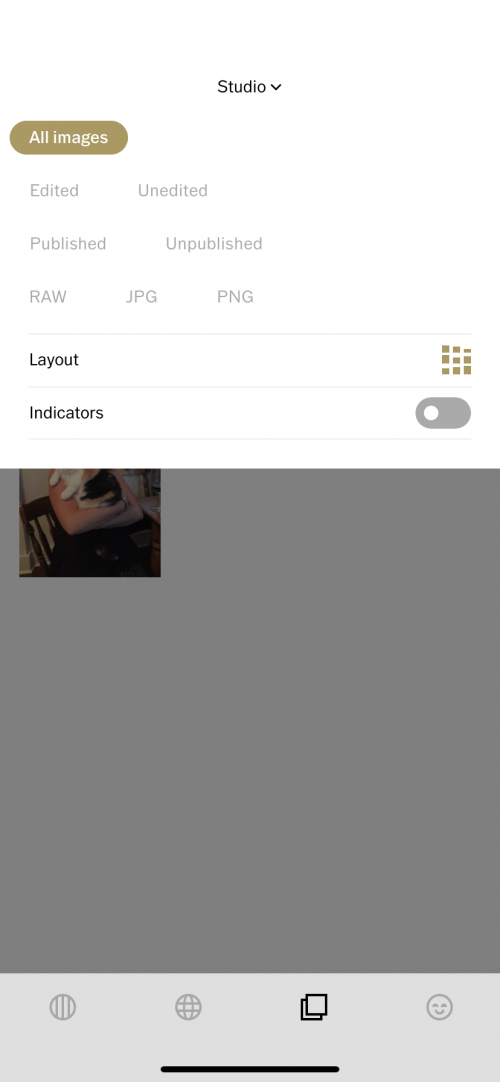 Why We Love It
VSCO, which stands for Visual Supply Company, has put in a lot of time and research into this app. VSCO is a step above the generic filters I'm used to. I love being able to tinker with multiple settings or just browse the filters to give my images a stylish and genuine look. The VSCO X subscription opens up a lot of opportunity and advantages I wouldn't normally have when editing photos on my phone. I can take any image and alter it however I want, then share it on the VSCO app or another social media platform. The VSCO app also has a clean minimal look to it. I enjoy browsing photos without feeling like I'm wading through cluttered captions and the like, while still getting a more intimate view of the creator's work than I would at a gallery.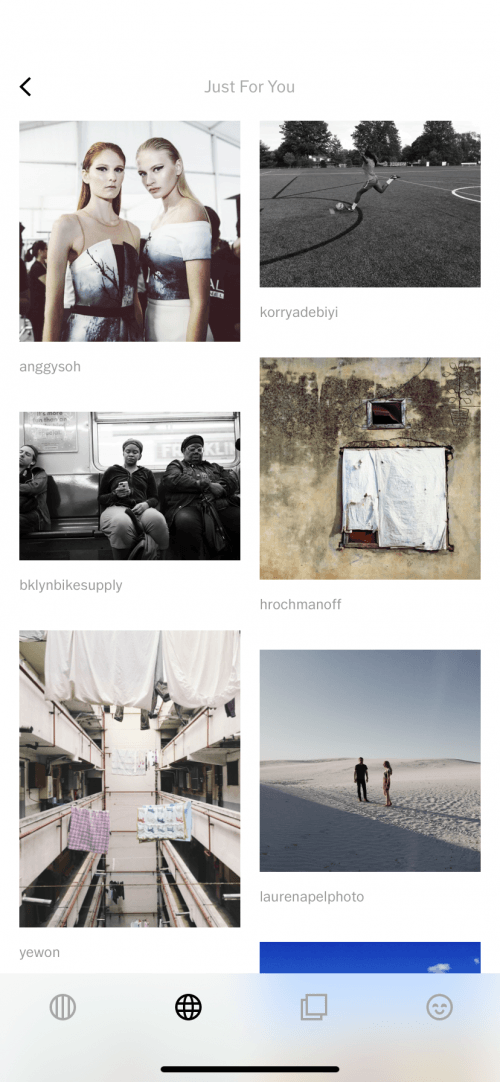 Try Photography With Less Risk
Photography has always interested me, but trying to decide which equipment to buy and how to maintain everything in working order puts me off. Plus, if I were to lose interest or not have enough time to enjoy it as a hobby, I'd have a bunch of stuff lying around to stress me out. VSCO, with its VSCO X subscription, lets me try nearly every function associated with analog cameras on my phone. VSCO X also provides tutorials, articles, and exclusive preset filters that are sponsored by other companies. I'm currently enjoying a collection of exclusive presets that styles my photos to look like Wes Anderson's Isle of Dogs movie. This app lets me dabble in photography with just my phone and there's nothing else to worry about or lug around. Plus, it's easier for me to hold my phone to take pictures at any opportunity than it is to steady an analog camera. Some of those suckers are so bulky and heavy!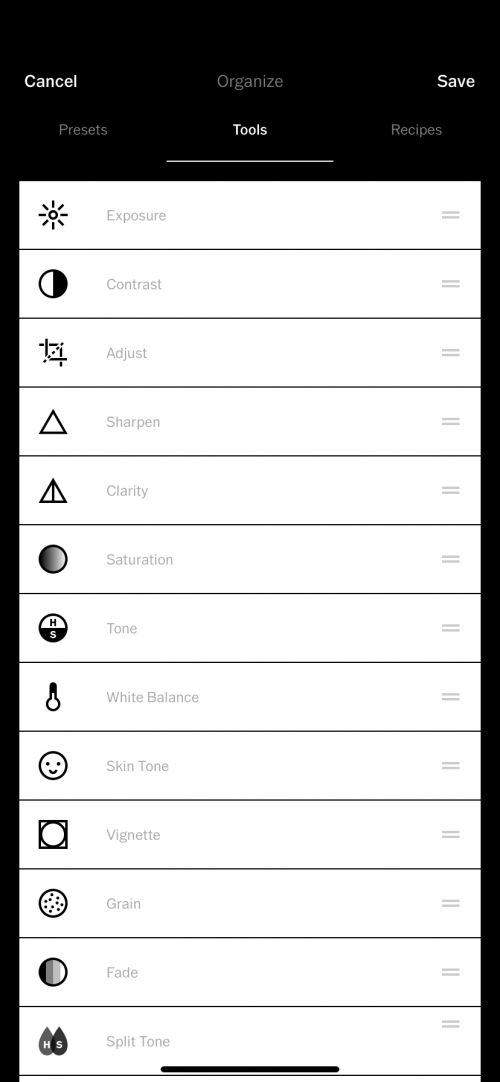 Nostalgia 
Exclusive for VSCO X subscribers are presets that specifically imitate analog film like Kodak Gold 100, Fuji Superia 1600, and more. VSCO has done the research to create very close recreations of vintage film for its preset filters, so you can snap a photo or upload an image from your Camera Roll and make it look like it was taken with analog film. If you've ever been annoyed at how "vintage" or "retro" filters just yellow or bleach your image like a bad load of laundry, VSCO X filters edit your image to look naturally vintage. So even if you're not interested in adjusting tool settings like white balance or exposure yourself, you can just select a preset filter and enjoy the style and mood of analog film. My current favorite is the Kodak Gold 100 filter, mainly because I remember clacking rolls of that film together before loading an old Panasonic camera my great-aunt gave me. 
Get Inspired & Share
If you're stumped about what to take a picture of, VSCO also provides photography challenges in its social feed. For example, the challenge Out There includes a few prompts like posting a photo you normally wouldn't or of something you feel only you would find interesting. You can submit your image to the challenge and VSCO might feature it in its own feed. VSCO will suggest images you may like and you can follow their creators to see more. There are also collections of photos based on hashtags you can browse, like Hound for dogs or Citysong for urban settings. Every photo you edit on VSCO can be saved to your phone's Camera Roll, so you can share your creative work on multiple platforms.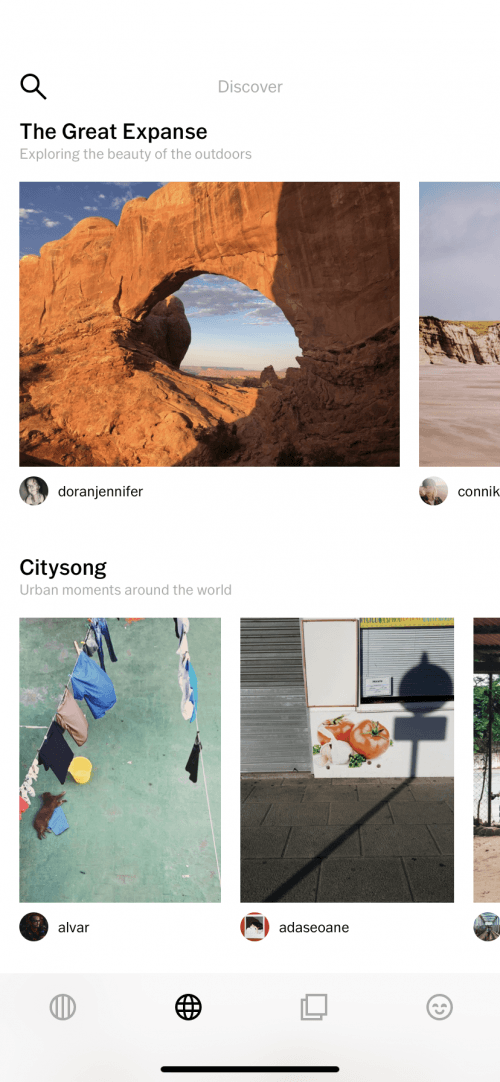 Try It For Free
The basic VSCO app is free and includes 10 preset filters with basic editing tools for photos like saturation and contrast, as well as access to the social sharing feed. You can buy preset filter collections as you like from their shop. The VSCO X subscription, with its exclusive analog film filters and tutorials, has a seven-day free trial. The VSCO X free trial is all-inclusive, so you can try everything you want before purchasing the year-long subscription.
VSCO X is a great way to experiment with photography as a hobby or to give it a try on a professional level  with its range of editing tools. I've been using it to learn about photo editing and camera functions in general and it has been sparking a lot of creativity. Give it a try and see what you end up creating yourself.