By

Hallei Halter
Sat, 01/12/2019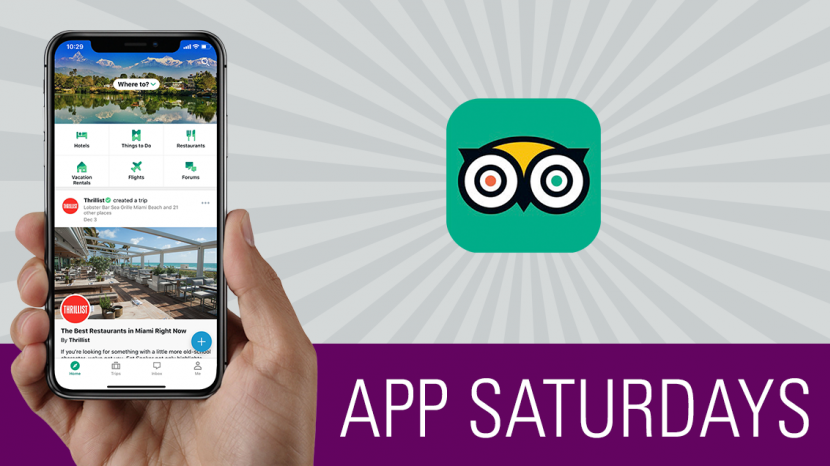 Planning trips can go either way: you plan them to the minute or you have a general idea of what you want to do. TripAdvisor helps you to decide on the best travel ideas by finding local spots of interest based on reviews and photos by other regular people. This travel planning app features suggestions by travel magazines and famous personalities who you can follow in the app in order to find more travel destinations that appeal to you. You can also book transport, hotels, and restaurant reservations within this app, making it your travel-planning utility knife.
* This post is part of iPhone Life's Tip of the Day newsletter. Sign Up. *
Related: App Saturday: Yelp 
Master your iPhone in one minute a day:
Sign up to iPhone Life's Tip of the Day Newsletter and we'll send you a tip each day to save time and get the most out of your iPhone or iPad.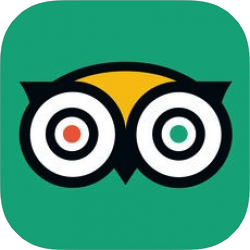 What It Is
TripAdvisor provides anyone needing to use their vacation days the resources for picking a destination, hotel, transport, and restaurants. Browse locations and check out popular spots and upcoming events. TripAdvisor is also helpful for shorter, spontaneous trips. Need a hotel near the concert venue tonight? TripAdvisor lists hotels or property rentals available during your stay, guaranteed with TripAdvisor payment protection. Book almost everything you'll need to make your trip an enjoyable one, all with this one app.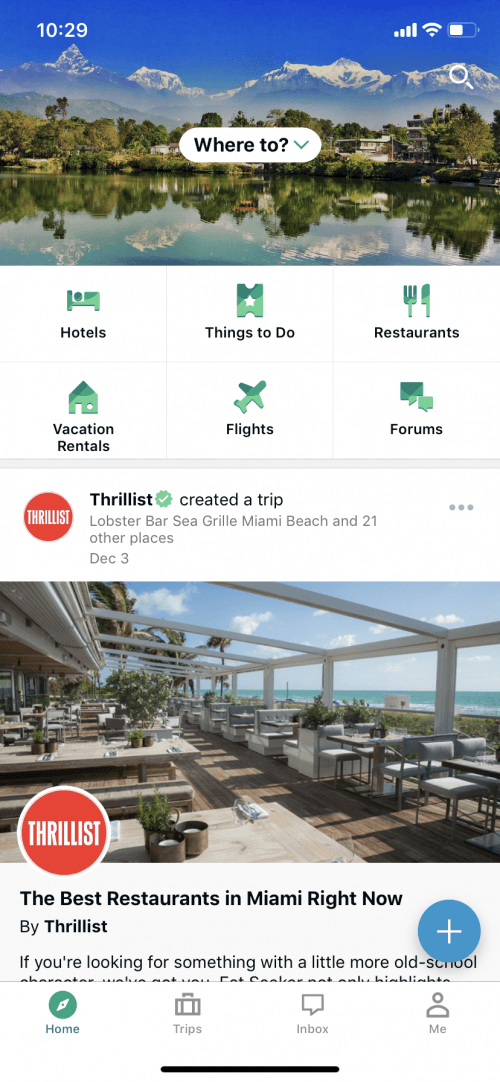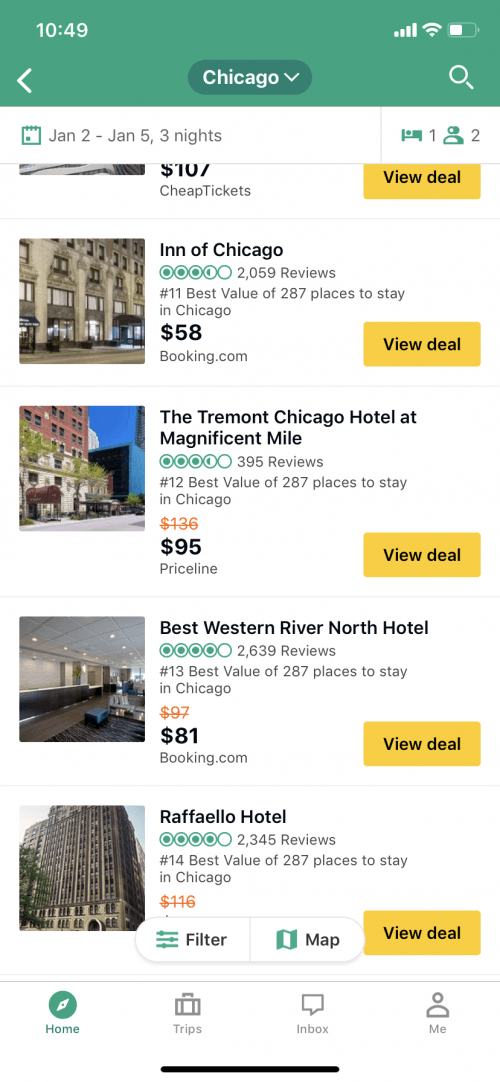 Why We Love It
TripAdvisor lets me scope locations to help me decide if I want to make time to visit them. With the Trips feature, I can save articles or reviews of places to create a list I can refer to if I have time to check something out or if I want to make it a priority. It's kind of like making a mood board for what I want a trip to include. I like to do things in a relaxed sort of way so the search nearby feature is a great help if I'm done at one place but want to see what else is going on in the neighborhood. I follow magazines like Thrillist because I like their material and having them on TripAdvisor makes referencing any travel ideas from Thrillist easy to access and save.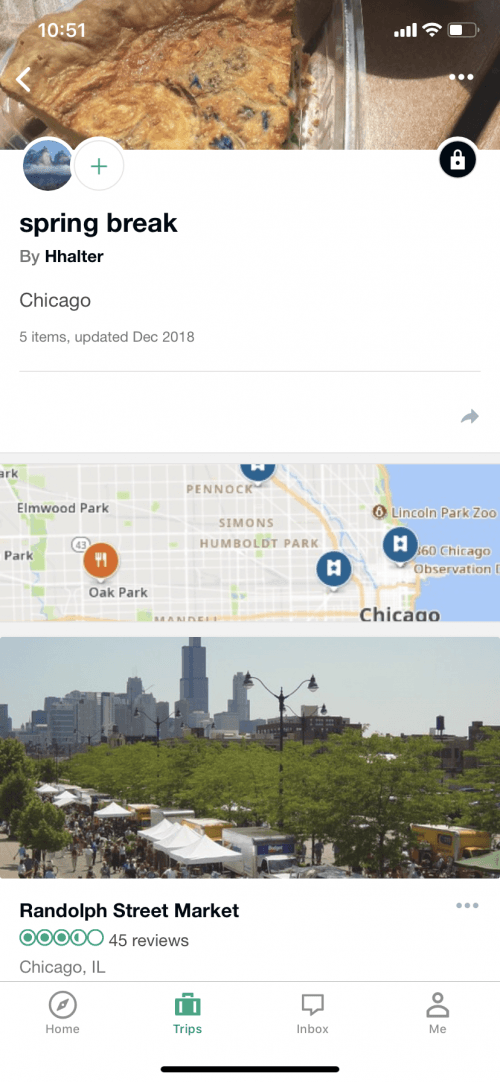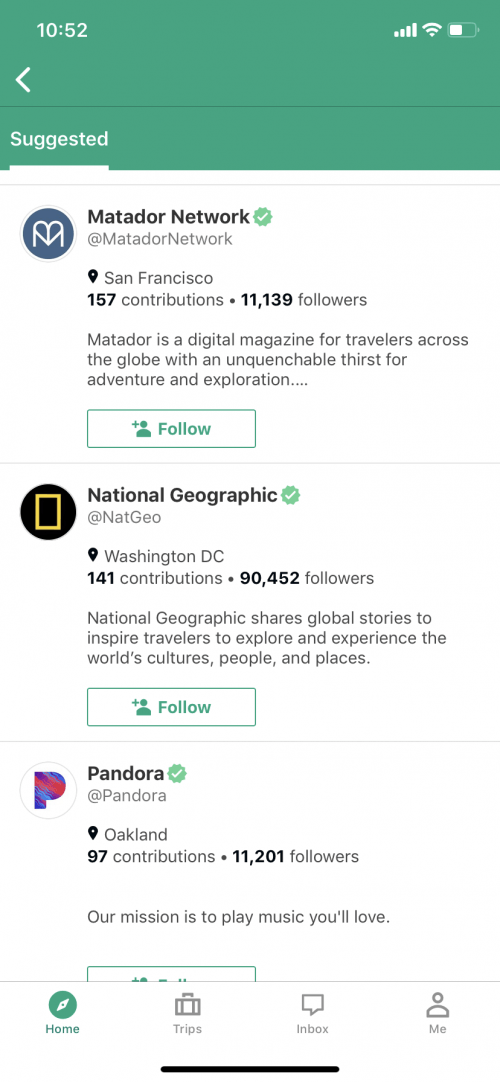 Active Travel Community
Largely, TripAdvisor is supported by its reviews from regular people. Everybody's different; so as you parse the reviews, you can decide to give a coffee shop a try even though more than one person didn't like the limited non-coffee options. What's a real boon are the candid photos by traveler reviewers. Every business is going to present its products in the best light, but seeing a normal pic from a normal dude helps temper your expectations. So even if the stack of pancakes from a legendary breakfast diner isn't as tall as you thought it would be based on their Instagram, TripAdvisor reviews can assure you their food is worth trying with still-appetizing photos. Reading reviews can help encourage you to try something new too. For example if you've never considered yourself an adventurous person, but you read reviews saying how awesome the staff are and how it's a great experience, you might give indoor skydiving a shot while you're nearby. There could also be unique tours such as walking through former popular mobster hangouts or checking out a supposedly haunted bar at night, both of which I've added to my Trips for a visit to Chicago next spring.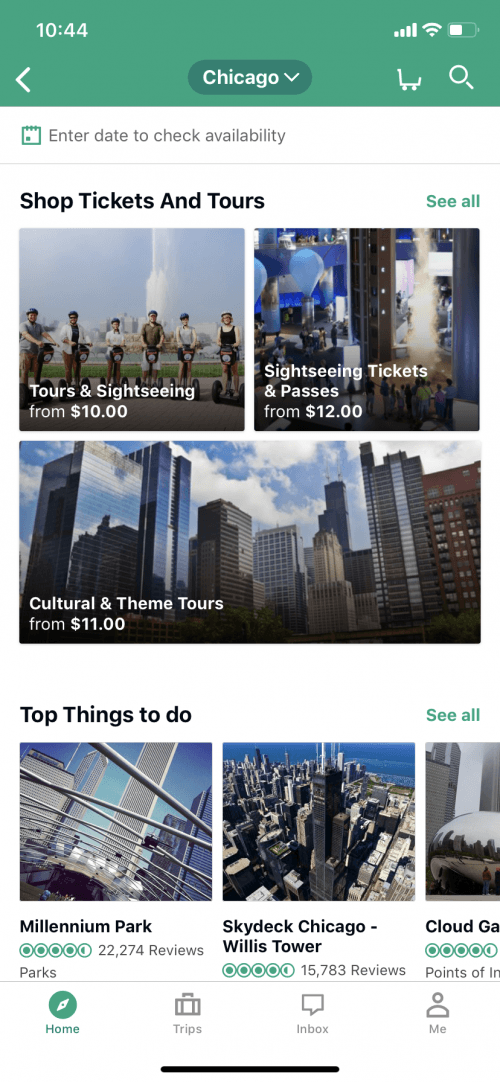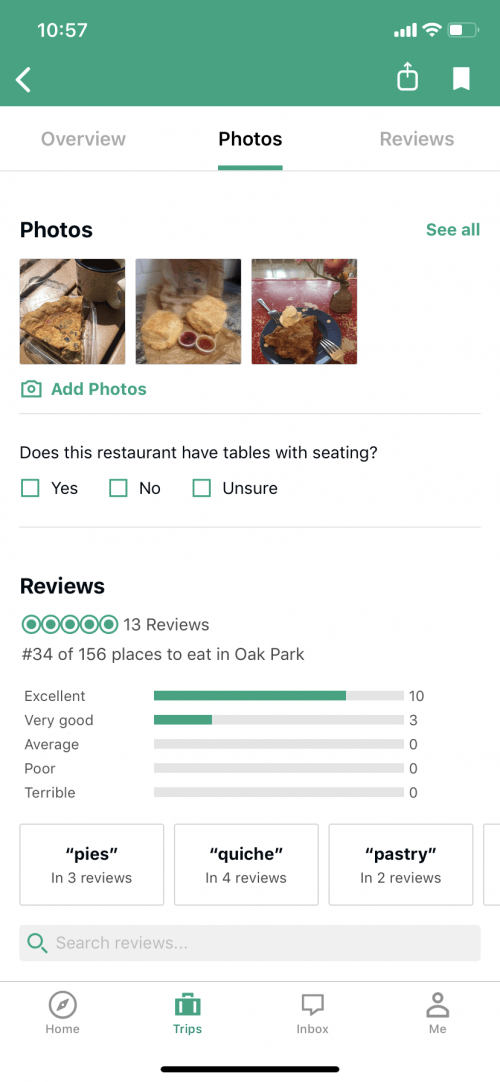 Navigate the Reviews & Rankings
The number of reviews factor heavily in TripAdvisor's rankings. So while you'll be able to find "safe" options for food or attractions (which is great if you're not wanting to gamble on trying new things or traveling with kids), they might not necessarily be special. You can get a good idea of what's in certain areas using general search terms. If you search with a broad term like "bakery" you'll end up with well-known franchise chains like Dunkin Donuts. Try using a more specific word like "muffin" and you're likely to narrow search results down to a neat independent place that bakes in-house from scratch. Whichever establishment appeals to you, you can snap a few photos, write a review, and help others find that particular business as well.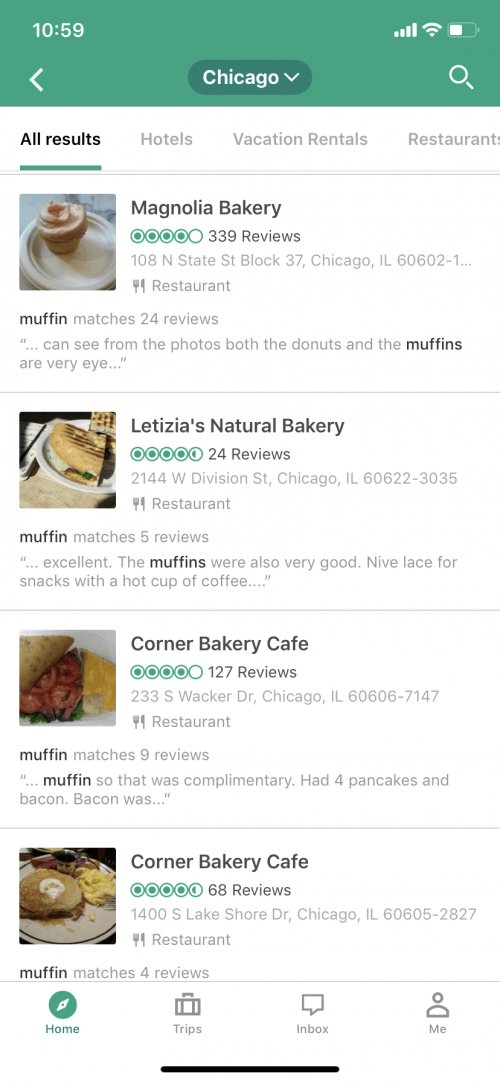 TripAdvisor is an inclusive resource for every aspect of trip-planning. I like using it to conjure ideas and explore options with the Trips option. If there's some part about taking a vacation you're hesitant about, browse TripAdvisor for inspiration.