By

Hallei Halter
Sat, 03/23/2019
* This post is part of iPhone Life's Tip of the Day newsletter. Sign Up. *
Seeing the price of a medication at the register can cause a sudden case of sticker shock. GoodRx is an app that compares prescription prices between pharmacies and provides manufacturer prescription coupons. GoodRx can be used by anyone with or without insurance, including Medicaid, to help save money.
Related: How to Add an Emergency Medical Card to Your Lock Screen on iPhone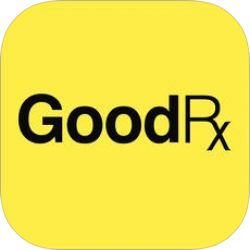 What It Is
GoodRx compares prices for medications between pharmacies in your location. Depending on the prescription, GoodRx could also provide a manufacturer coupon that you can save on your phone in the app, as a text, or an email to show before paying at the register. You can use GoodRx to compare the price of prescriptions not only between pharmacies, but also to see if paying out of pocket would be cheaper than paying through your insurance. Additionally you can adjust the dosage and quantity, it might be a cost advantage to pay for more than one month's prescription at a time. GoodRx can't be used in combination with insurance, so if you use a GoodRx coupon, it will be considered an out of network payment. GoodRx coupons are accepted at most, if not all, pharmacies including independent ones. If a pharmacy refuses to honor a GoodRx coupon, it's recommended you call GoodRx's customer service line and speak to a representative. Pharmacies are not obligated to honor coupons for controlled substance prescriptions, such as opioids and Adderall.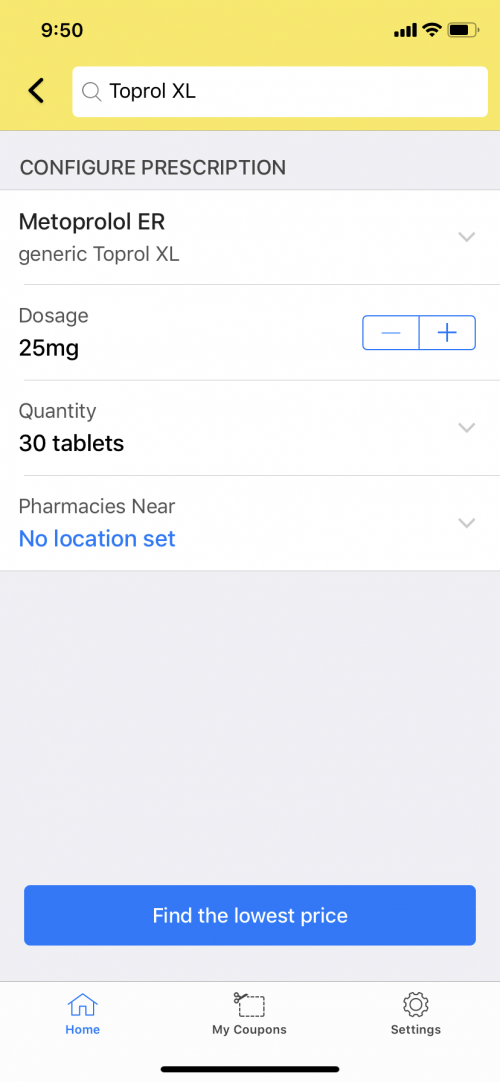 Why We Love It
I honestly didn't know prescription prices vary depending on location and pharmacy, or that it might be cheaper to pay without going through my insurance. Being able to do price comparisons and decide if I want to use my insurance or the GoodRx coupon lets me have that much more control on how much I'm paying for medical expenses. If I use a GoodRx discount, I can send my receipts to my insurance company to see if I qualify for a reimbursement or have the paid amount count towards my deductible. GoodRx also includes a highly detailed profile of each drug. I can review what the medication is supposed to do, the side effects, and warnings. This is especially helpful as I'll forget if I need to take the pills with water or food, and I can just review the information on the GoodRx app.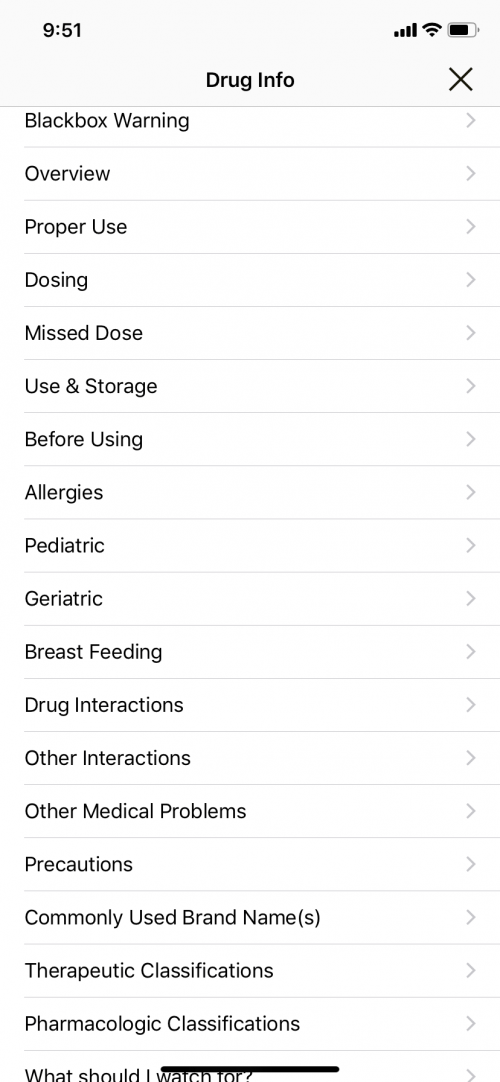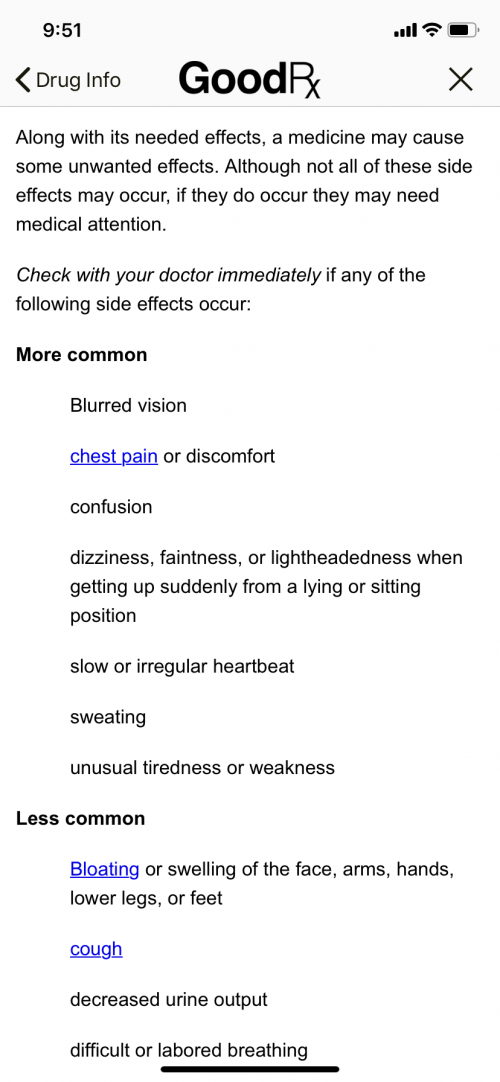 Find A Pharmacy
For GoodRx to find pricing and available coupons, it has to know where you are. You can allow the app to use your current location or enter your city and state or zip code. GoodRx seems to search around the 25-mile range and will include options to fulfill prescriptions by mail order. 
Identify A Pill
Have some loose pills and can't remember what they are much less what they're for? GoodRx has a Pill Identifier feature in the app's Settings tab. You can type the imprint or text visible on the pill and select its shape or color. Even if you're taking your best guess at any of the descriptions, the Pill Identifier will present relevant matches. The results will show a clear picture and description of the medication with its title, dosage, and manufacturer.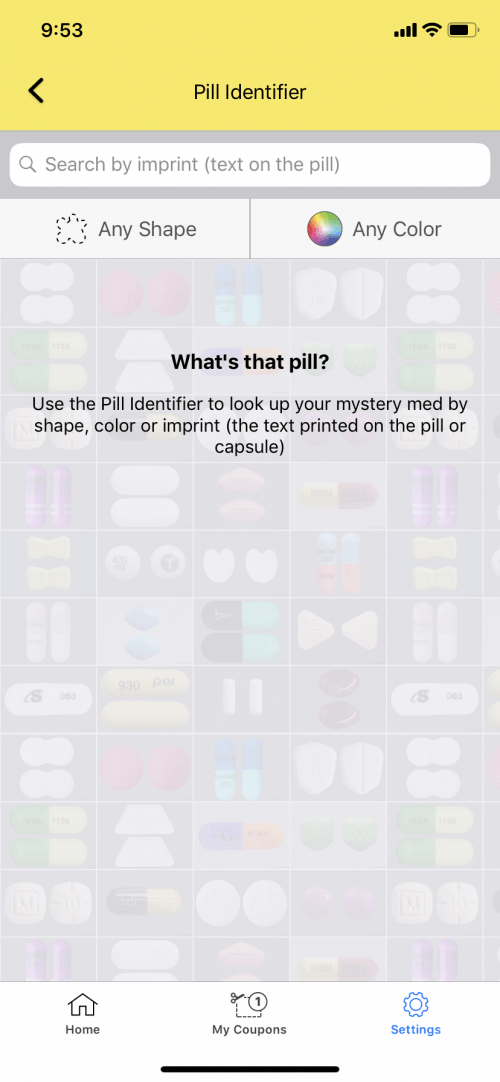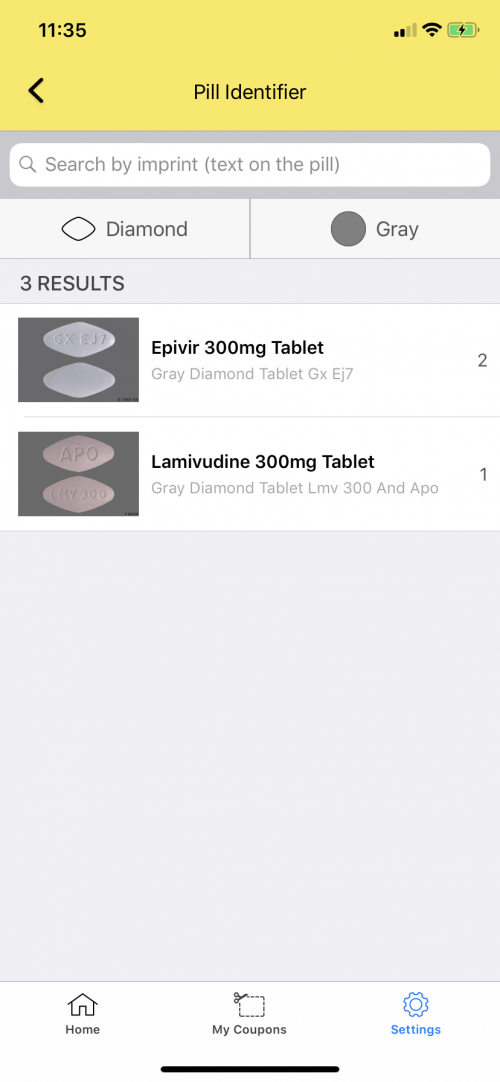 Pet Medications
The GoodRx app is great for comparing prices of pet medications too! Just type the name of the medication and search by location. You can also browse the entire list of Pet Medications, as you can't search by type of animal.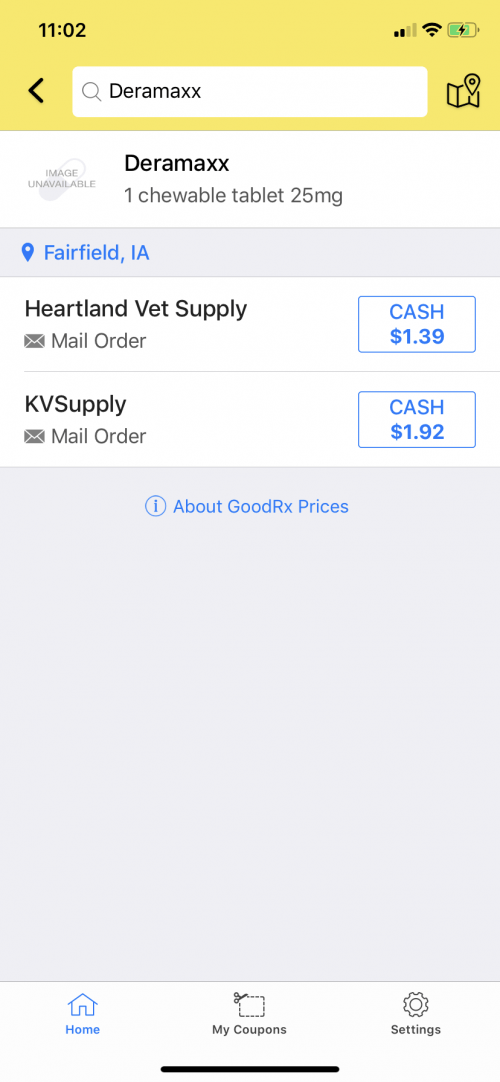 It's good to be aware that prescription prices can vary so widely between pharmacies. If a medication is cheaper but farther away, you can decide if the savings is worth the trip. As complicated as insurance can be, GoodRx is a tool that aims to make at least drug prices easy to understand.