By

Ashleigh Page
Tue, 03/30/2021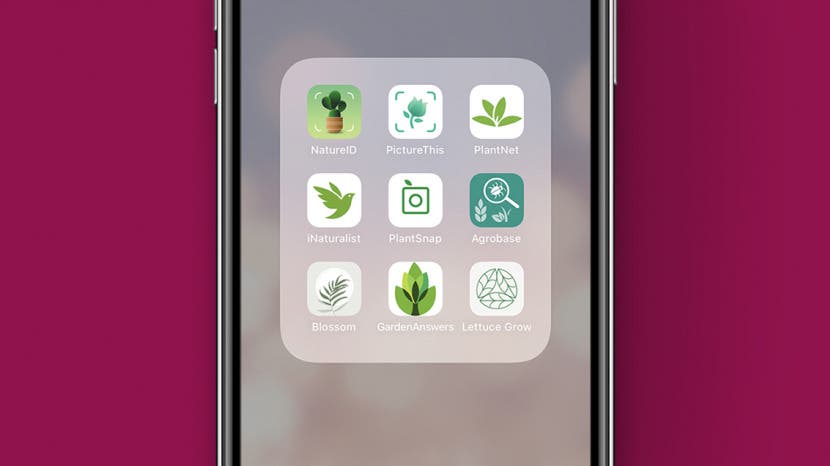 Plant identification by photo? No problem! Whether your purpose is identifying house plants, garden sprouts, or wild plants, we've rounded up the best plant identifier apps to help you out. While some of these apps include paid subscription options, we've also been sure to include some free plant identifier apps as well.
Related: Take the Guesswork Out of Growing: Gardening Apps & Gear for the Best Harvest Yet
Out of all the plant ID apps, the PictureThis app may be my favorite! With a simple interface, this plant app contains detailed information on over 450,000 plant varieties. You can create watering and fertilizing reminders and find solutions to various gardening problems with a quick snap of a photo. What I especially liked about this app is that it offers a wide variety of information about the plants it identifies. This plant app offers information on common characteristics, symbolism, interesting facts, care tips from garden coaches, what birds your plant attracts, and even brings up related poetry or literature referencing these specific plants (a detail this literature lover was all about!).  

Discover your iPhone's hidden features
Get a daily tip (with screenshots and clear instructions) so you can master your iPhone in just one minute a day.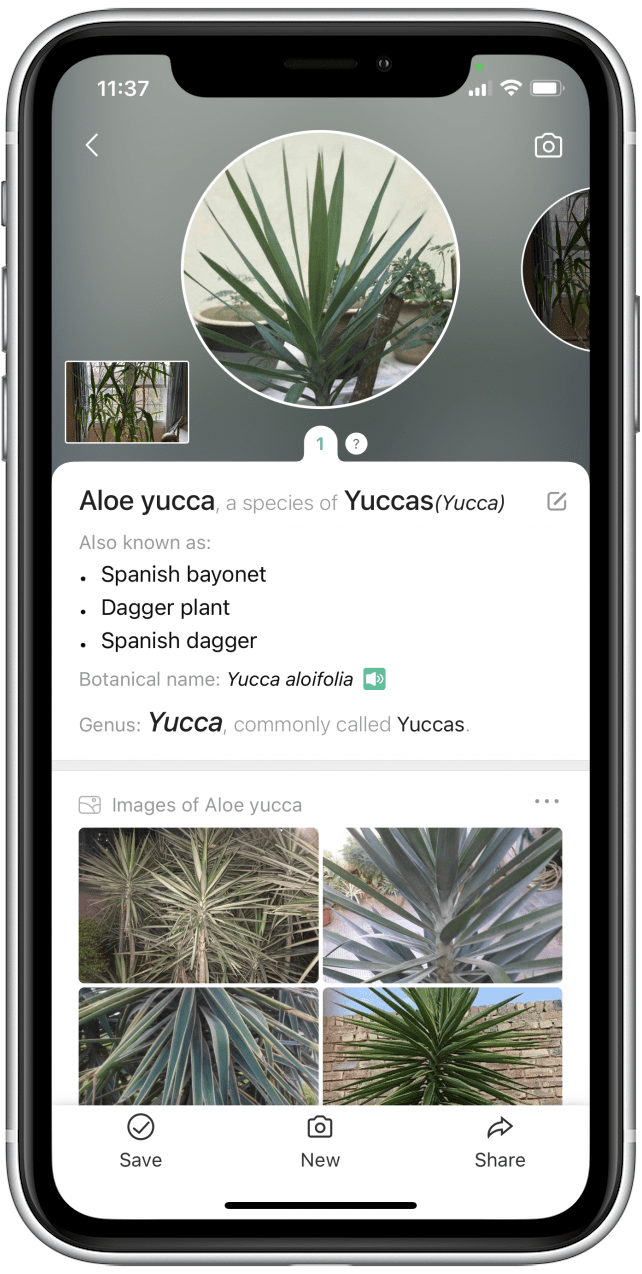 This free plant app allows you to easily snap, identify, and share your findings with other members of the PlantNet community. While this app doesn't offer detailed information, this is a fun and simple interface for finding the name and species of a wide variety and garden and wild plants. A stand-out feature of this app: it allows you to select whether the photo you've taken is focused on the plant's bark, roots, leaves, or flowers, which helps the search engine to further refine the suggested results for greater accuracy.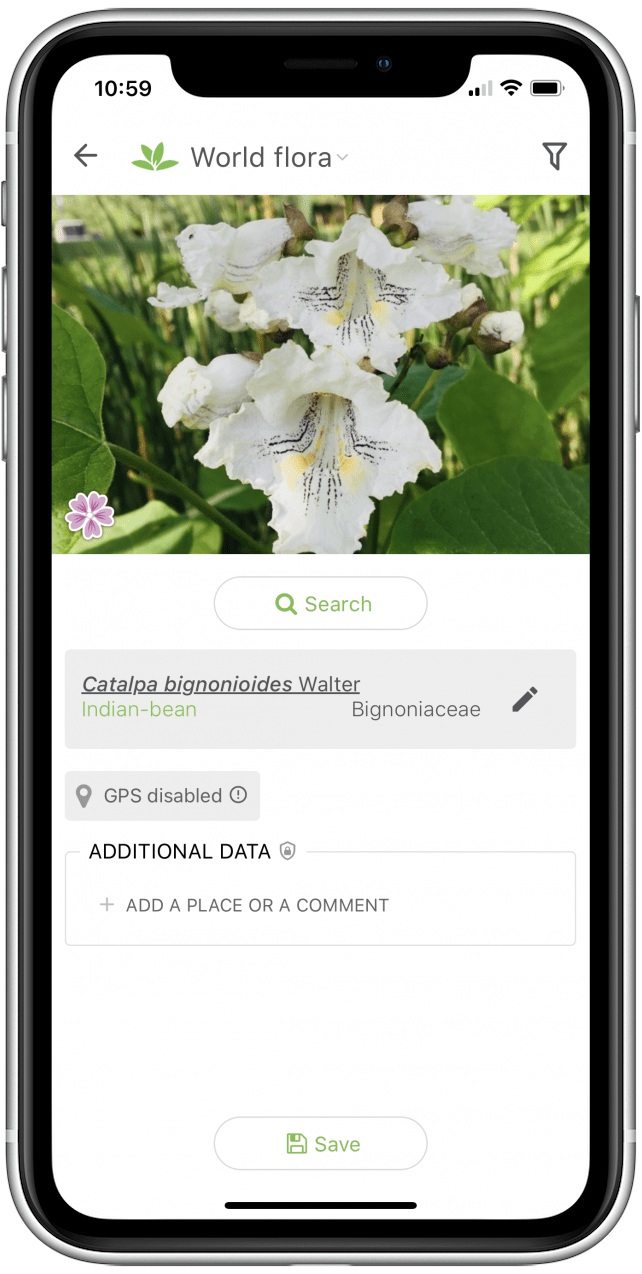 As the name suggests, the iNaturalist app focuses on wild plant identification. Snap photos to aid in tree and wildflower identification, and log your findings with your location and notes. You can also share your observations with a community of other plant and outdoor enthusiasts, which is a lot of fun if you enjoy finding and reading about unique plants around the world. This free plant identifier is great if you're looking to casually explore and deepen your appreciation of the natural plant life around you.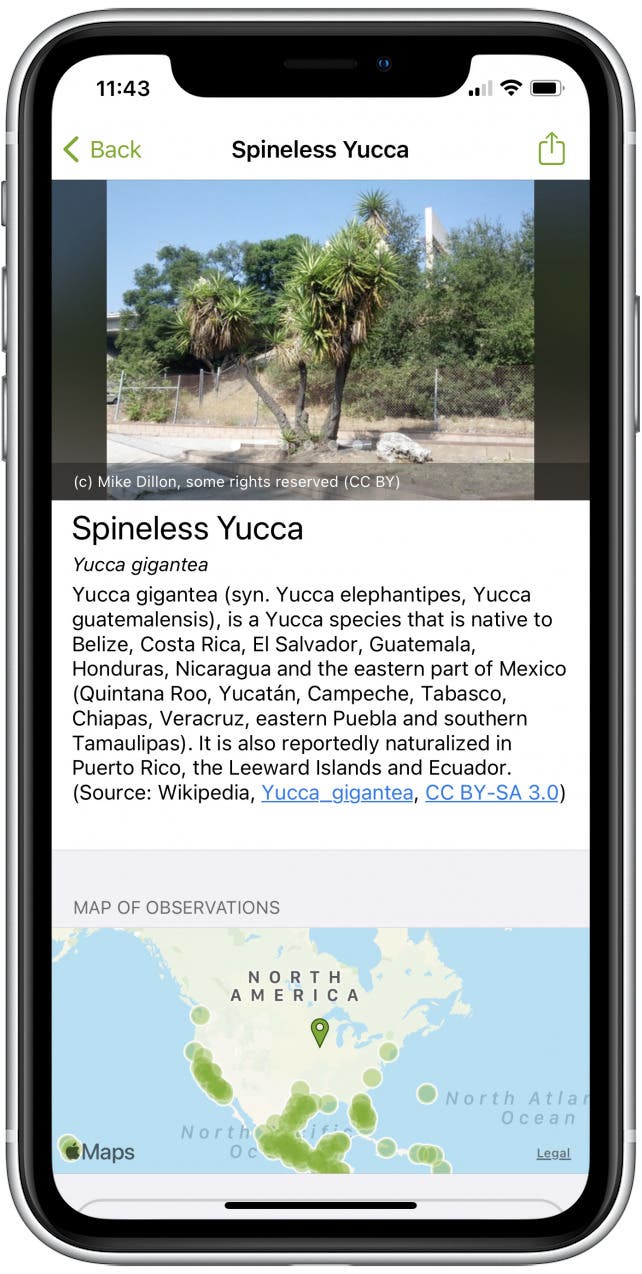 4. PlantSnap (Free with In-App Purchases)
This free plant identifier app allows you to snap a photo (or upload photos from your camera roll) and find the plant name and species. This app will let you know whether the plant is endangered or rare, and also suggests basic care tips for your garden and house plant varieties. You can also use the Explore feature to view snaps from other users around the world, including places like Ecuador, Algeria, and Turkey.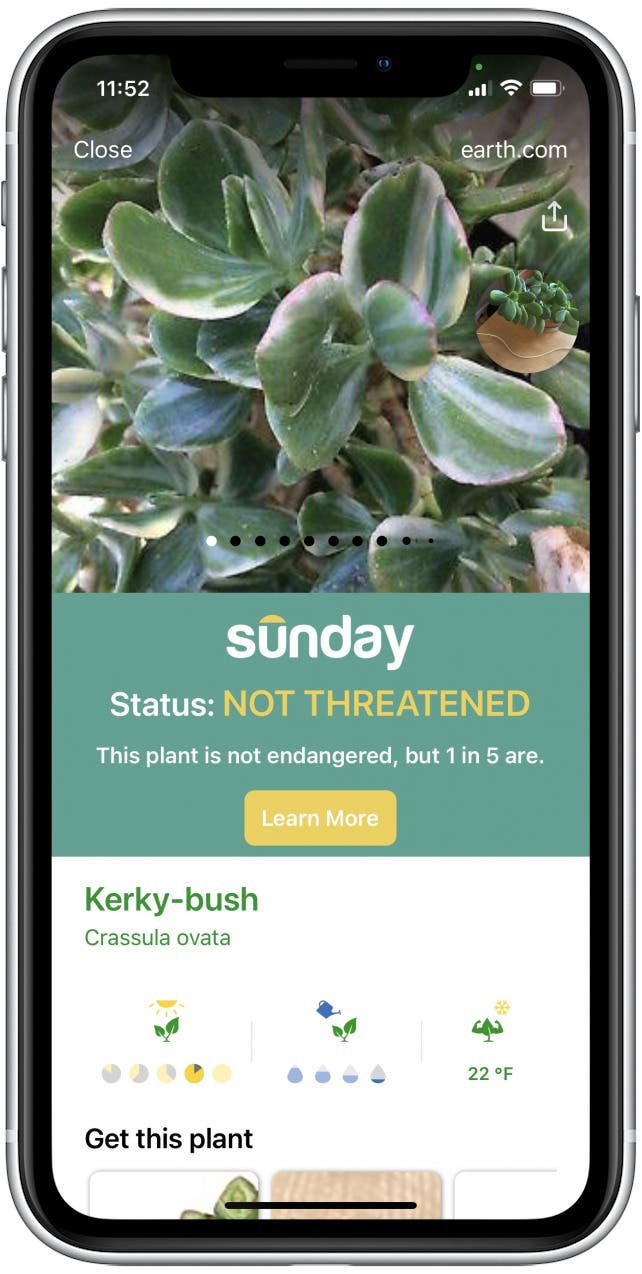 5. Agrobase (Free with In-App Purchases)
This no-fluff garden plant identification app gets down to business and provides the detailed solutions you need for gardening, with specific information on local bugs, weeds, and common plant diseases. The information provided in this plant ID app is carefully cataloged. For example, if you want to find a good pesticide, you can sort by your location and plant type, view active ingredients in the suggested pesticide, and read recommended instructions for application. If you're seriously into gardening and consistently run into tricky weed and plant disease issues, the detailed solutions offered in this plant app will take your agricultural experience to the next level.
6. Blossom ($19.99/Year)
Focused on assisting with plant care, this smart plant tracker app aids in identifying house plants, offers care suggestions, and allows you to set care reminders for watering and fertilizing. (For an even simpler option, you can also try a plant watering app.) The Blossom app provides detailed care instructions for watering, light, temperature, and humidity. This app is especially useful if you own sensitive or temperamental plants. A feature I appreciated is that it includes a specific section on plant toxicity, listing whether it is poisonous when ingested by humans or pets (a useful feature for any dog or cat owner!).
7. Garden Answers (Free with In-App Purchases)
If you're looking for a garden plant identification app that also provides connections to your local gardening community, this one is for you! Garden apps are becoming more popular due to their practical benefits. You can easily use this app to identify plants by photo, share findings, and learn from other members on the app, ask a horticulturist specific questions, and get gardening ideas from nearby users and local catalogs.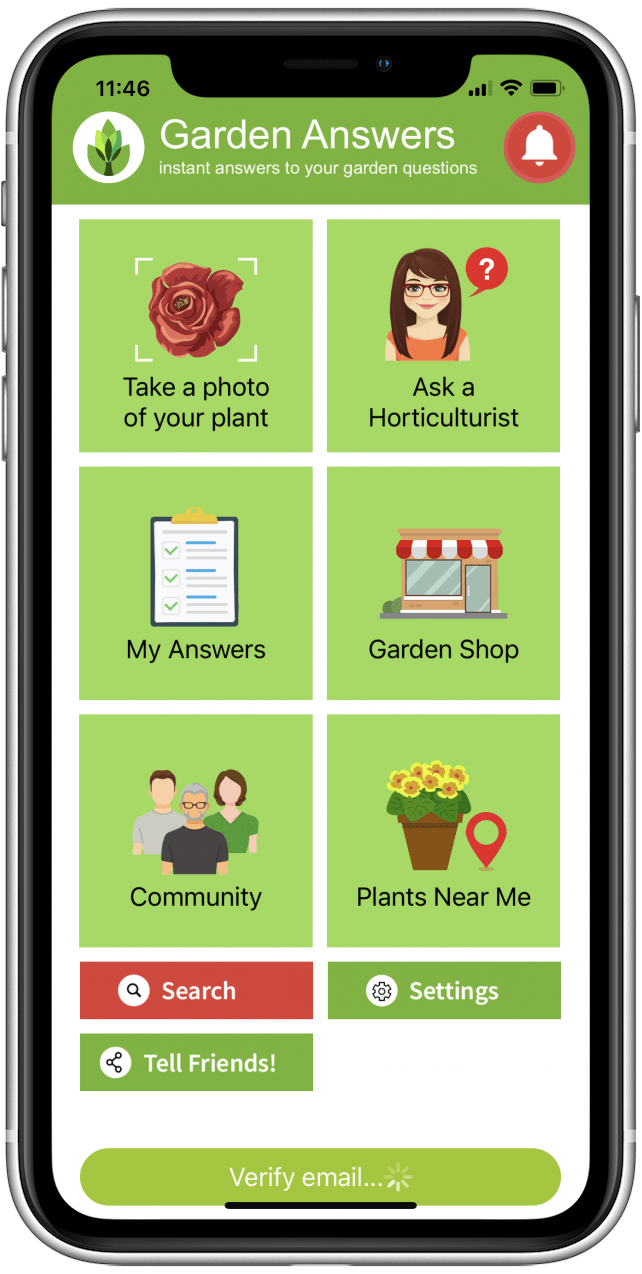 What Are Your Favorite Plant Identification Apps?
Have you tried one or more of these plant identifier apps? Have I missed any plant apps our readers should know about? Let me know in the comments!