By

Jacqui Lane
Updated 05/30/2018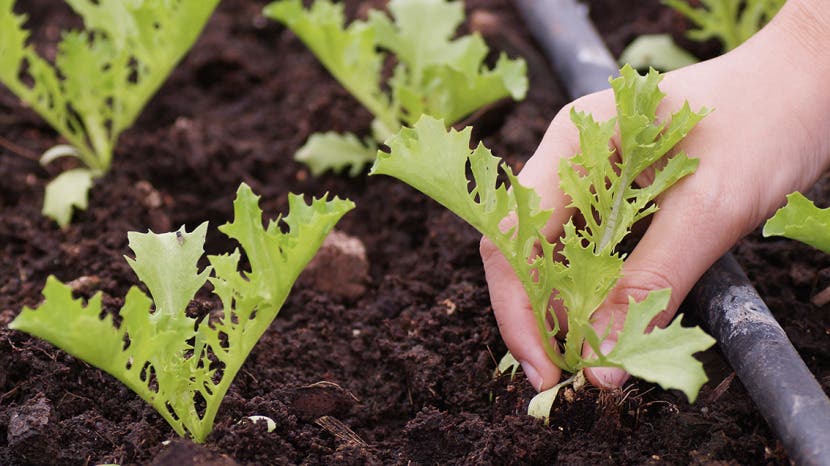 Few things in life are as satisfying as enjoying a meal fresh from your own garden. (There's nothing like the taste of a cherry tomato still warm from the sun!) Yet any seasoned gardener will tell you that it can be a frustrating process to actually get to that point. All too often, the work we put into it isn't reflected at harvest time. I grew up on a farm, where I watched my grandparents (and my parents) grow gorgeous vegetable gardens that we enjoyed throughout the year. My own gardening has been limited to indoor or backyard gardens that haven't been quite as successful. But it doesn't stop me from trying again every spring. Fortunately for people like me, it's 2018, and we have more technology at our disposal than our ancestors did. These gardening apps, weather apps, and smart tools take the guesswork out of garden design and maintenance. Let's get started learning how you can become a 21st-century gardener! 
Related: Traveling with iPhone Life: Best Apps & Gear for the Ultimate Beach Getaway
High-Tech Tools for Your Garden
You can't control the weather, but knowing what to expect and understanding your local weather patterns makes it easier to plan for things like temperature fluctuations, humidity, and wind conditions. The AcuRite Weather Environment System ($239.97–$319.98) provides comprehensive data about your own hyperlocal climate in both an easy-to-use app and a device with a large color display. The app alerts you to changing weather conditions such as rainfall, potential flooding, sudden temperature drops, and high wind, so you can bring indoor plants in for protection when necessary. You have the option to attach a sensor to monitor soil temperature, an important factor when planting certain vegetables.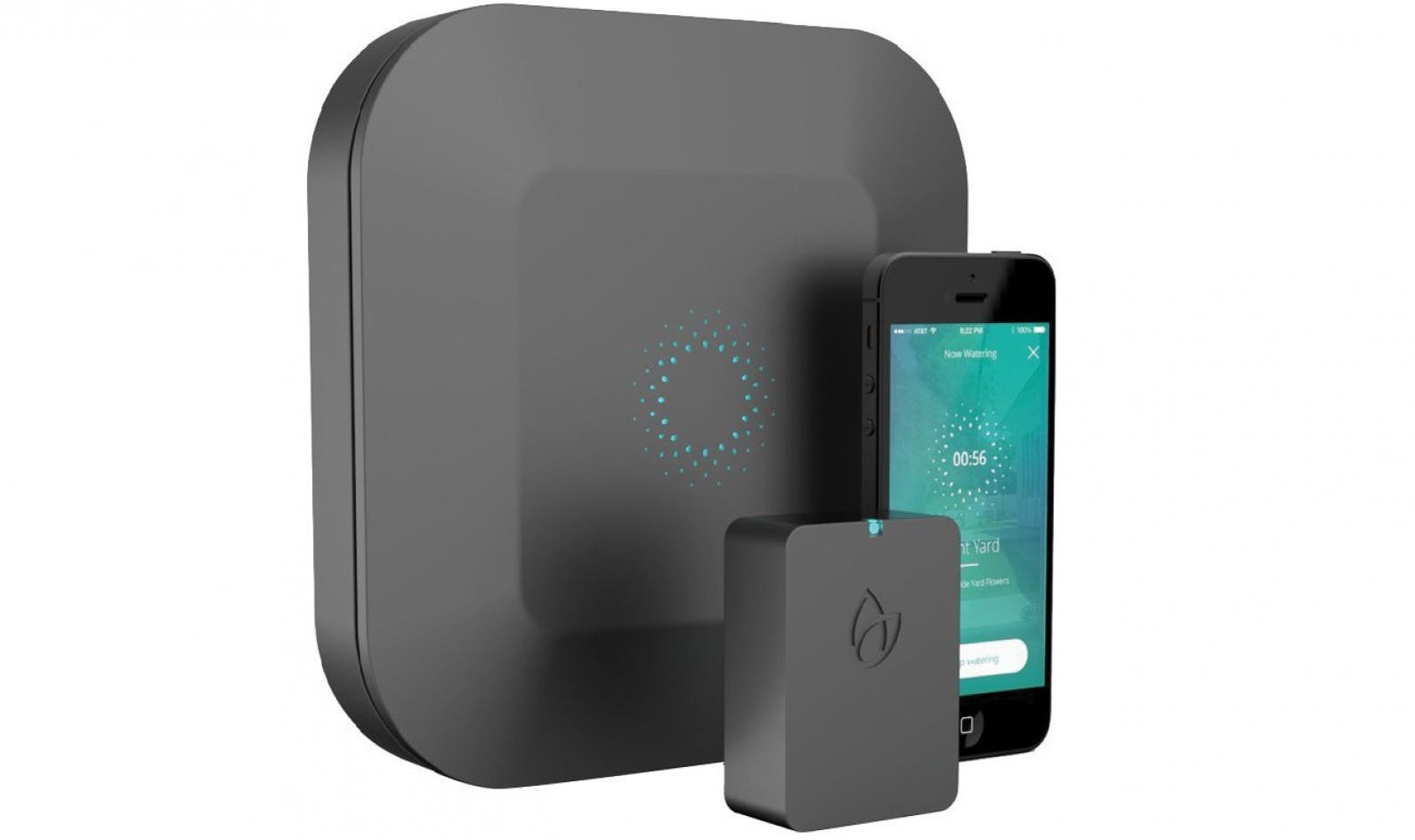 Water is one of the most essential requirements for a healthy garden, but getting it right can be tricky. Too much and you drown your plants; too little and they'll shrivel up and die. To complicate things even further, in some areas water conservation isn't just a nice thing to do, it's mandatory, and you can get fined for using too much. Enter the Blossom Smart Watering Controller ($149); this nifty gadget attaches to existing sprinkler systems and determines how much water to use based on your weather. Because every plant is unique in its water needs, the Blossom app allows you to divide your garden into up to seven zones, based on what you have planted. Each zone gets its own watering scheduled based on need and local weather patterns.
Creating a great watering schedule is important, but knowing when to actually water is half the battle. That's where the Gro Water Sensor from Scotts Miracle-Gro ($39.99), a company that knows a thing or two about gardening, comes into play; place these sensors in your garden and know precisely how moist or dry your soil is. In the app, you can check your moisture level against their database to make sure your garden is getting exactly what it needs to thrive.
For even more control, the Edyn Garden Sensor ($99.97) measures not only moisture, but light, humidity, temperature, and soil nutrition as well. The connected app takes all of this information and cross-checks it with plant databases, soil science, and your local weather to give you guidance customized to your specific needs. You can even view historical data like how much sunlight you've had in the past or how cold recent winters have been to determine how to best care for your garden. Not sure what to plant? Check the app to see what varieties thrive in the conditions of your garden and the most optimal places to plant them. It'll even tell you when to harvest and notify you of plants that need individual attention.
Care for Indoor Plants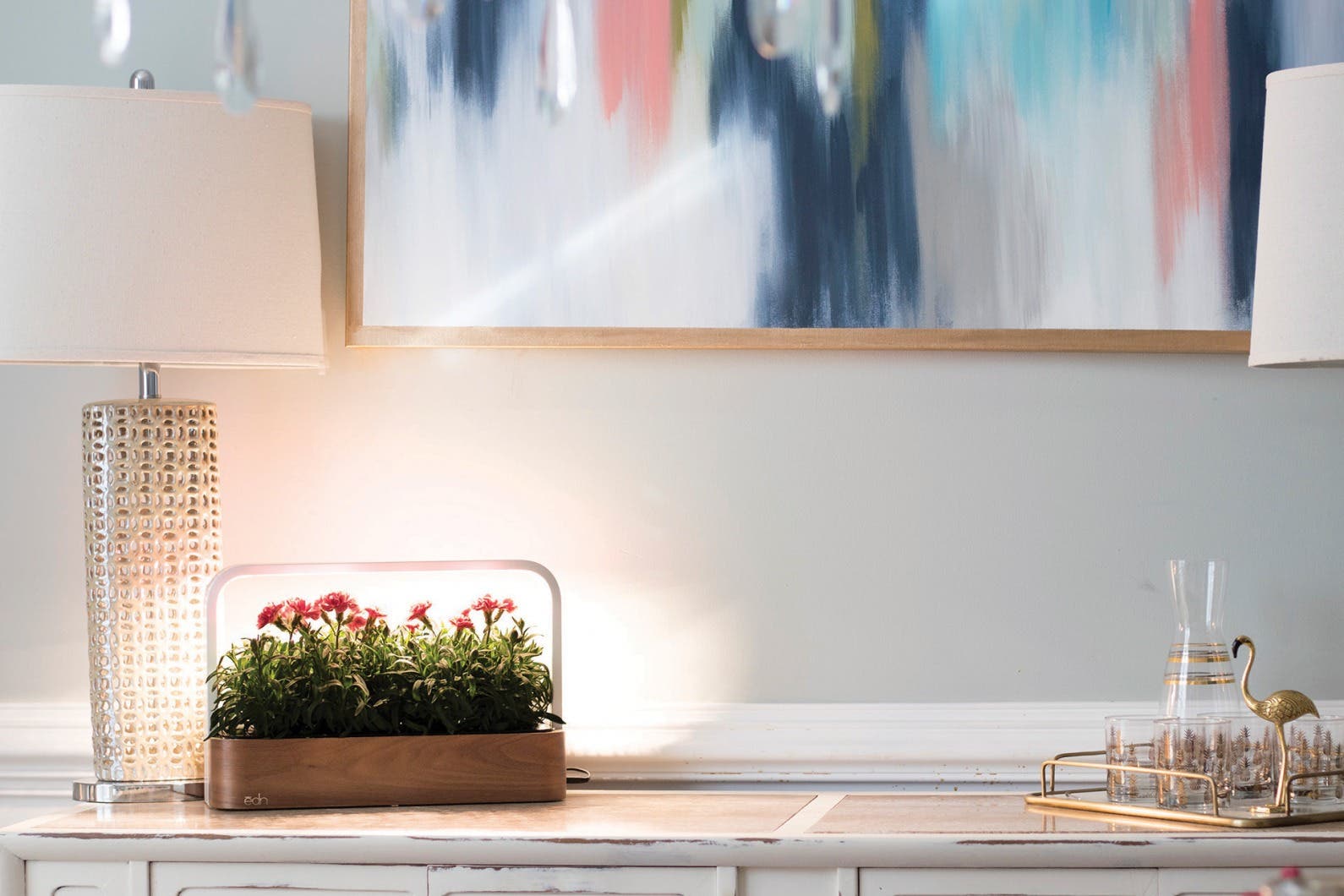 Of course, you don't need a yard to bring a little green into your life. With ēdn's (not to be confused with Edyn) soil-free WallGarden ($499, shipping date TBA), you can grow herbs, vegetables, and flowers in just a few feet of wall space. The innovative design is mess-free—no dirt, water, or fertilizer is needed to grow up to 14 different plants at a time. Your Wall Garden automatically dispenses the right amount of water for your plants and adjusts its LED lighting to provide the right amount of light, making it easier than ever to grow a garden. The ēdn app connects to your garden using Wi-Fi and makes it easy to monitor the humidity, temperature, and light schedule to provide optimal growing conditions. The WallGarden's reservoir holds two week's worth of water and will send you a text message when it's running low. If space is at a premium, ēdn also offers a tabletop version called the SmallGarden 2 ($199), with all the ease and benefits of the WallGarden in a more compact package.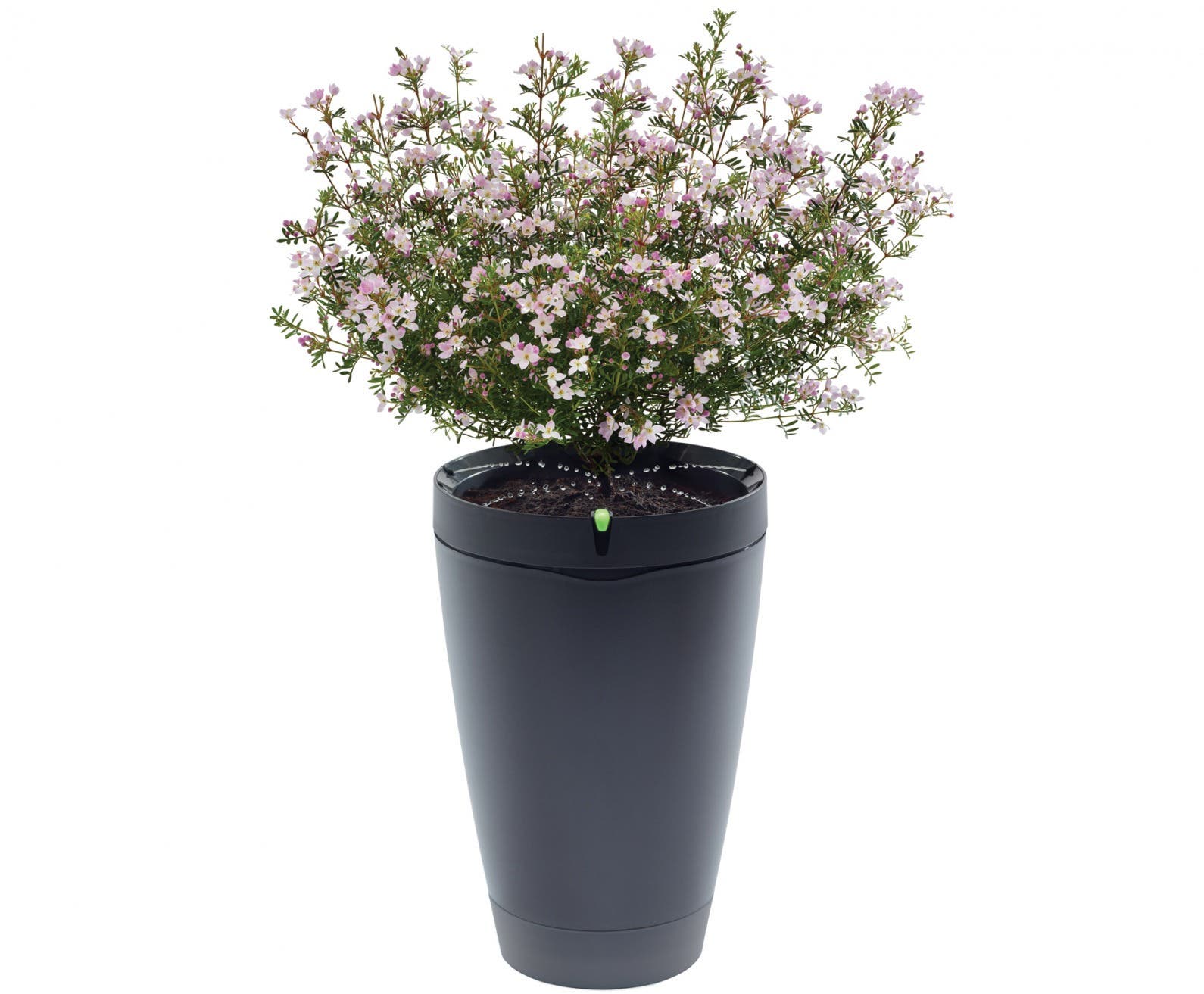 Indoor gardeners can also upgrade their potted plants with the Parrot Pot ($54.99), a connected flower pot that tracks the condition of your plant to make sure it's getting what it needs to flourish. The pot's four built-in sensors track moisture level, sunlight, temperature, and fertilizer levels in real time and offer customized recommendations and notifications based on the actual condition of your plant. Not sure what you want to plant? Just put the empty pot in the spot where you plan to keep it for 24 hours and let it measure the amount of sunlight and average temperature to get recommendations for what plants might do well there. Note: The Parrot Pot is currently discontinued on Parrot's official site, but you can still purchase it on Amazon while supplies last.
Plan Your Plot with Apps
To paraphrase The Little Mermaid, there are gadgets and gizmos aplenty, but you don't need to spend a lot to have a lush garden. If you prefer to tend your plants the old-fashioned way, the App Store has a great selection of apps to help you plan and manage your planting, many of them free.
This app makes plant identification a snap, literally—just take a photo of an unknown plant, upload it to the app, and instantly get detailed information about it from garden and horticulture experts. Their database also identifies common pests and plant diseases and offers information about how to combat them.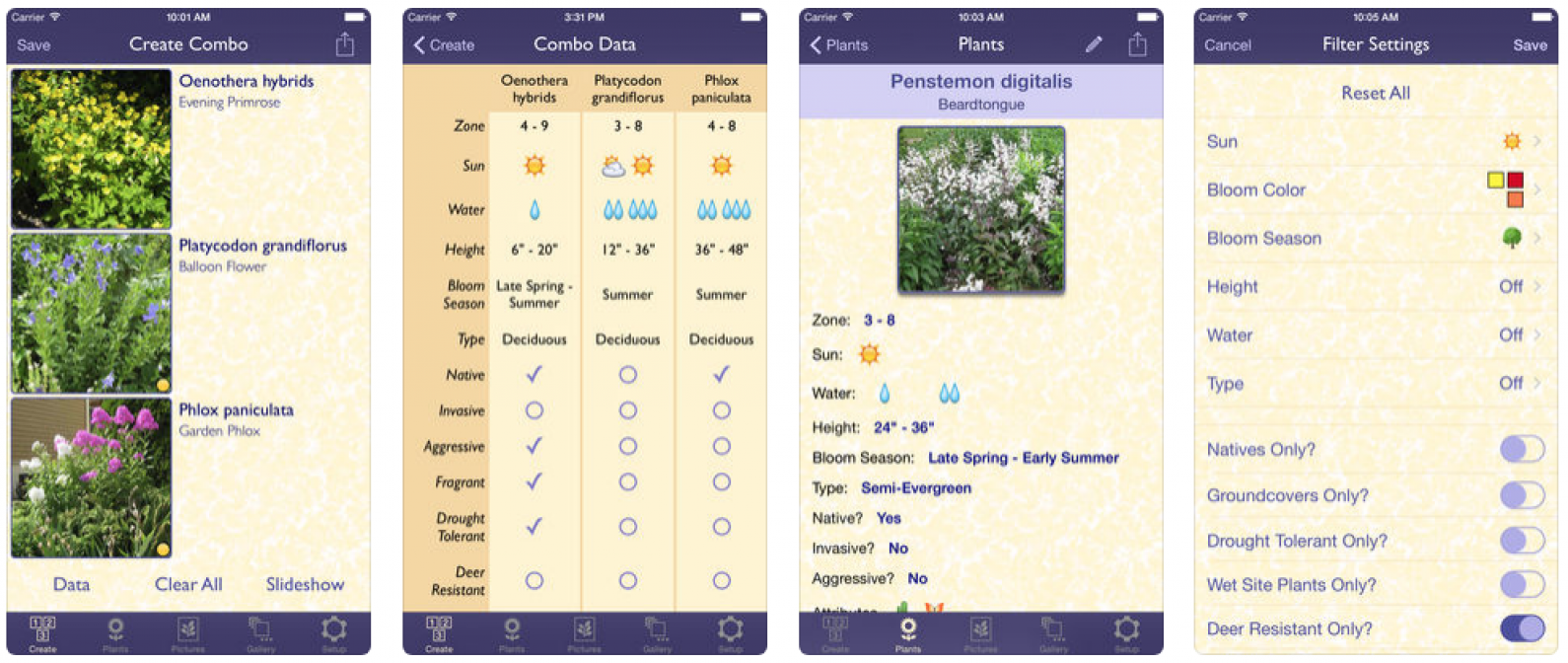 Planning is just as important as planting; some plants coexist peacefully, while others will fight for resources if planted too closely. The Perennial Match app helps you choose compatible plants to create a beautiful garden of perennials that work well together. The app allows you to narrow your search by sun and water requirements, hardiness, colors, and height. View the attributes of each plant individually and in combination with others to see how they'll work for your unique conditions.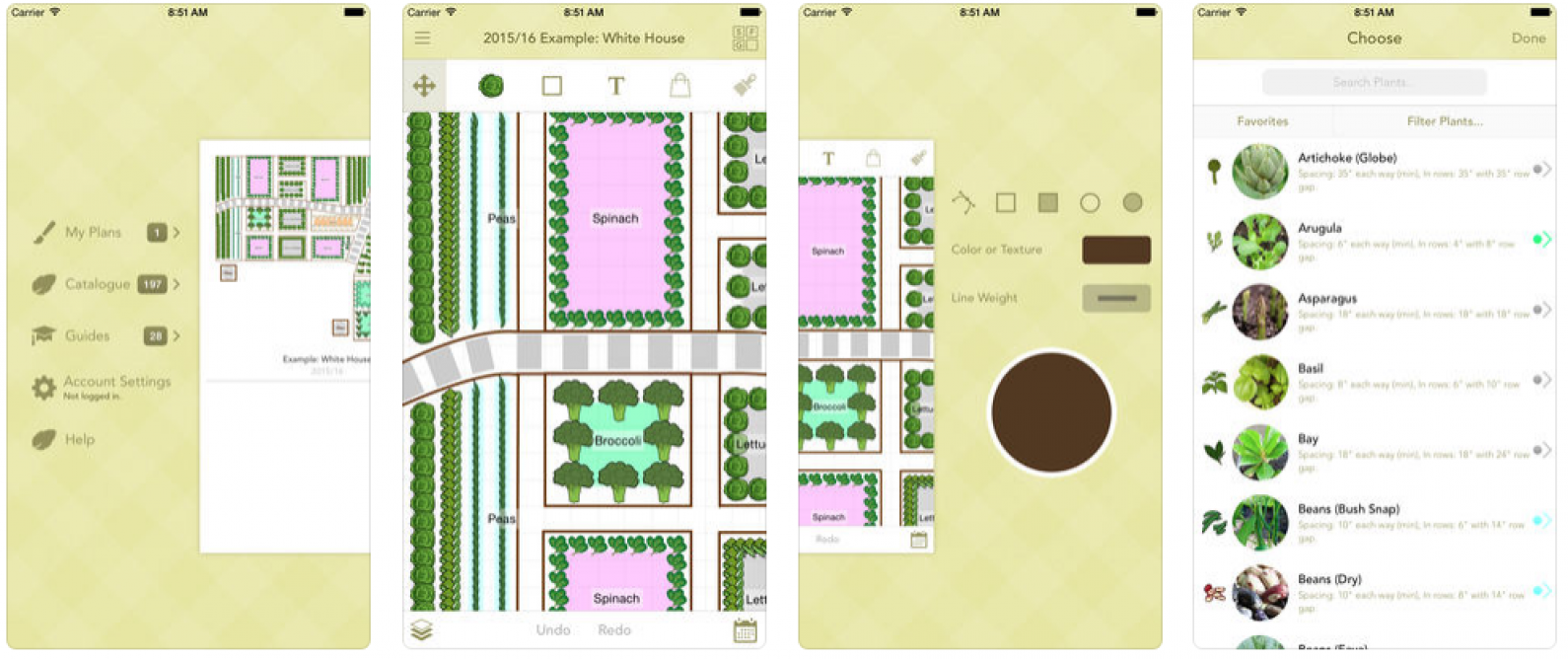 Of course, we can't forget the granddaddy of all gardening bibles, The Old Farmer's Almanac. Founded in 1792, the same yearly almanac that your grandparents and maybe even great-grandparents used to help plan their yearly planting is now available in app form. This app allows you to lay out your garden with vegetables, herbs, and fruit, as well as see growing information, get planting reminders, and learn how to rotate crops for a successful growing season.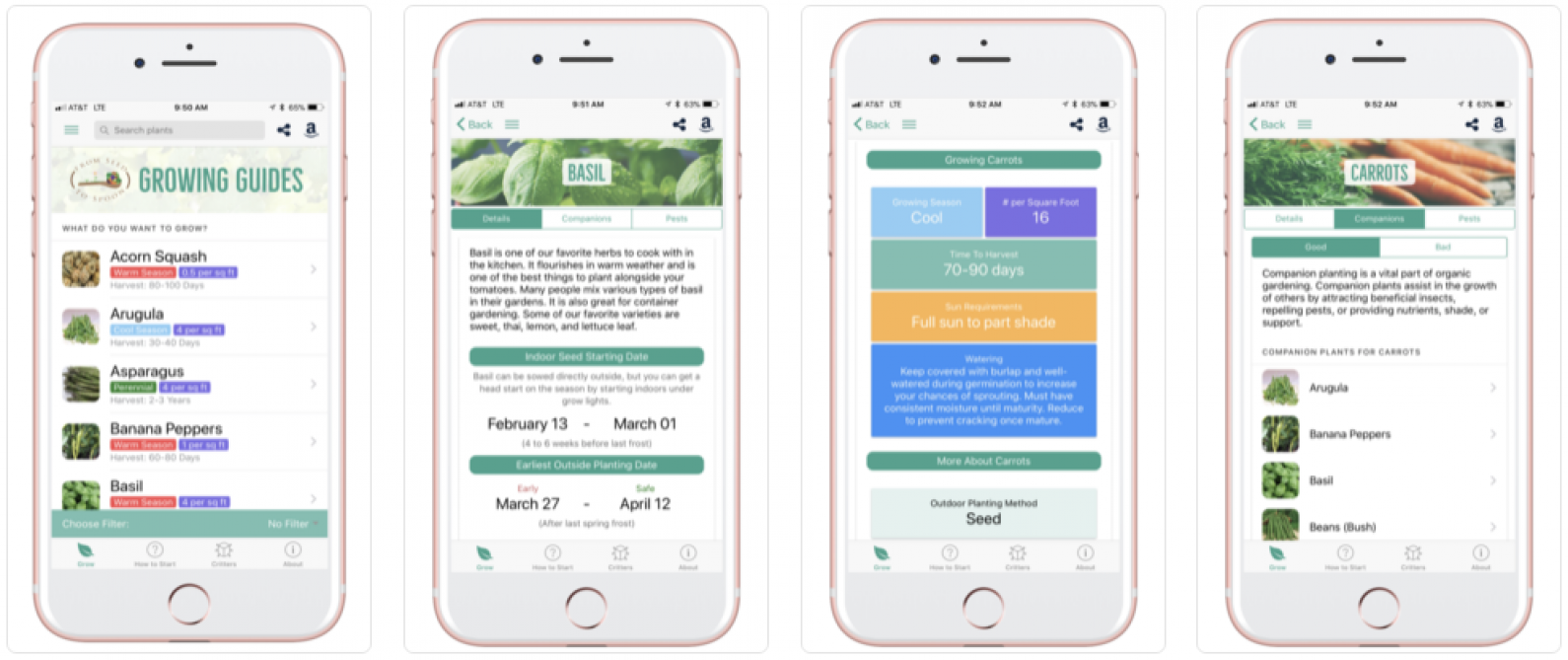 This app is ideal for new gardeners. From Seed to Spoon guides you through the entire process of selecting, planting, tending, and harvesting more than 40 different herbs and vegetables. The app helps you choose companion plants that grow well together and also includes information about common garden pests and how to deal with them organically.
Don't Lose Sight of the Garden for the Plant
Gardening, whether flowers or vegetables, has amazing benefits for the mind and body. In the end, it doesn't matter if you choose to go high tech or old school with your plants; the important thing is that you enjoy it!
Top image credit: Onchira Wongsiri / Shutterstock.com