By

Jim Karpen
Mon, 04/27/2015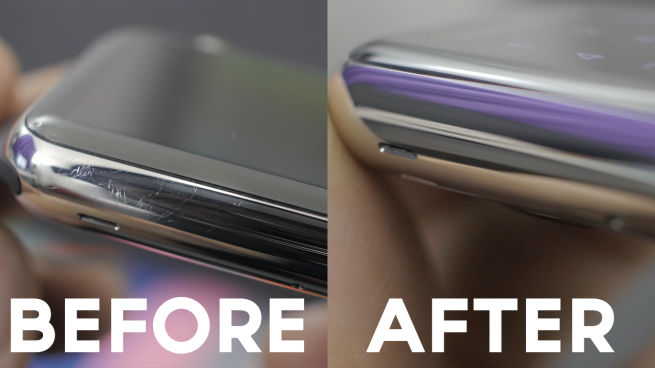 You can imagine the consternation felt by owners of a new $500 stainless steel Apple Watch when they notice scratches on the casing. According to a report on 9To5Mac, while it does indeed appear that this model is easily scratched, it can also be easily fixed. The article says that such scratching is actually common for stainless steel items and that the scratches can be removed via buffing. A video shows how it's done and gives a good before-and-after comparison of a scratched watch appearing like new again.
The post also offers a helpful explanation about the material used and how it compares in hardness (and scratchability) to other materials, such as aluminum. A jeweler or watch repair shop will also do the buffing for you, but the post says that could cost $20–40, and at least in one instance, the jeweler was afraid to polish an Apple Watch. Is this a "scratchgate" scandal? No, says 9To5Mac. It's par for this type of material.
Overall, the Apple Watch is proving to be quite resistant to damage. In addition to the report by my fellow blogger Todd Bernhard of the "torture test" run by CNET on the Apple Watch Sport, Consumer Reports has also done some rigorous testing. They found that the sapphire crystal watch face is almost impossible to scratch, and that the watch survived being under water for 30 minutes. They also tested the heart rate monitor and the step counter and found them to be accurate. You can see their testing in the video below.