By

Jim Karpen
Tue, 03/10/2015
Master your iPhone in one minute a day: Sign up here to get our FREE Tip of the Day delivered right to your inbox.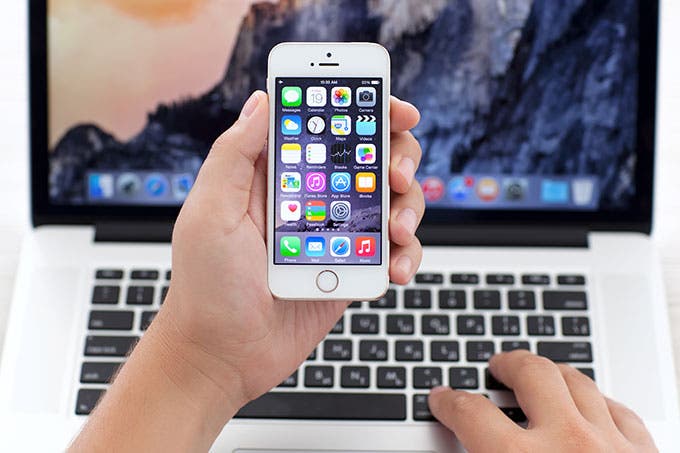 If you're a Mac user running Yosemite, you'll want to take advantage of the wonderful new Continuity features. One of the aspects of Continuity is Handoff, which lets you continue whatever you were doing when you switch from using your iOS device to a Mac, or vice versa. If you're reading a web page on your iPad, for example, and you then sit down in front of your Mac, an icon will appear on the Mac that, with a click, will let you continue reading that same page on your Mac. Or you can be writing an email on your Mac and then seamlessly continue writing it on your iPhone. You'll need to be running iOS 8 on your device, and you'll need a Mac that's from 2012 or later.
To use Handoff, be sure it's enabled on your iPhone or iPad. Go to Settings > General > Handoff & Suggested Apps. In the screen that appears, tap on Handoff to turn it on.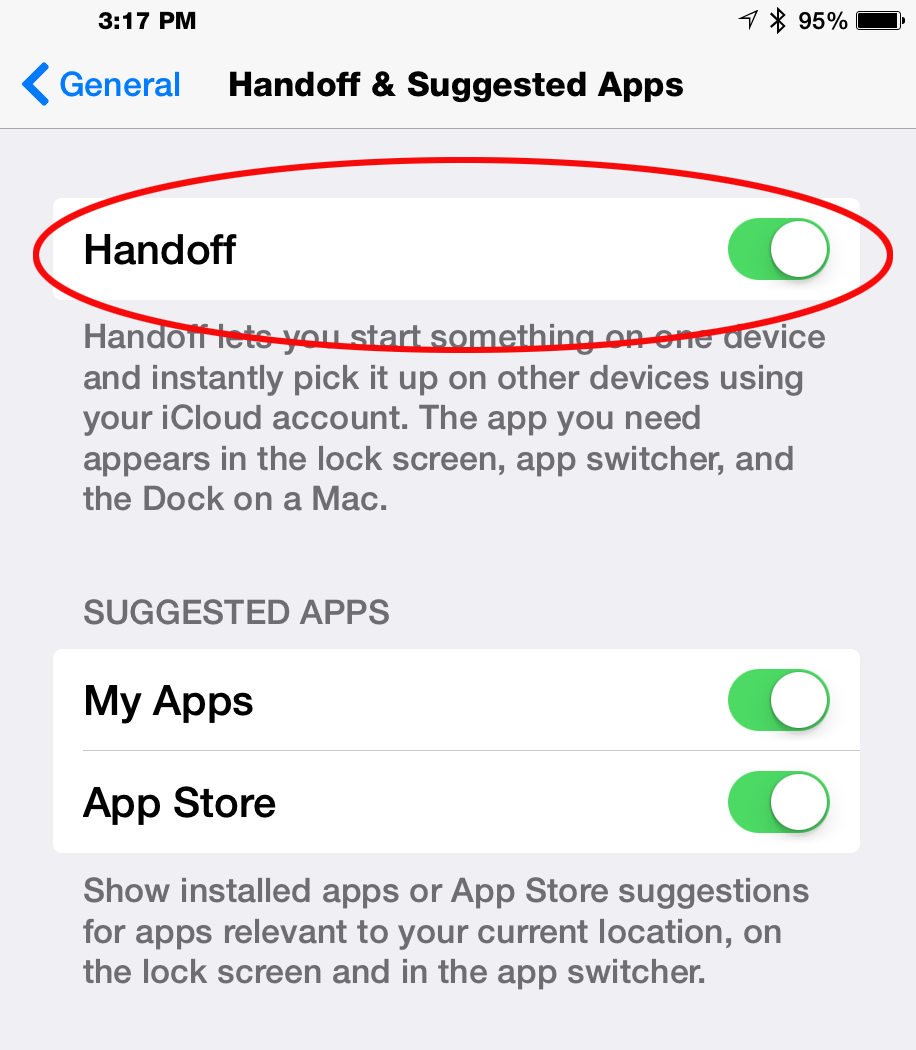 Also, under Suggested Apps you'll want to turn on My Apps and probably also App Store. This tells your device which apps you want to use with Handoff. The selection My Apps tells it to use Handoff with Apple's apps (Mail, Safari, Maps, Messages, Reminders, Calendar, Contacts, Pages, Numbers, and Keynote). The selection App Store tells your device to use Handoff with any installed third-party apps that may have added this feature.
According to Apple's instructions, you'll also need to be sure that both Bluetooth and W-iFi are enabled on your iOS device and on your Mac. (And it says your device and Mac need to be on the same Wi-Fi network.) However, I've been using Handoff with just Bluetooth enabled. You can be sure Wi-Fi and Bluetooth are enabled on your device by swiping up from the bottom of the screen to view Control Center.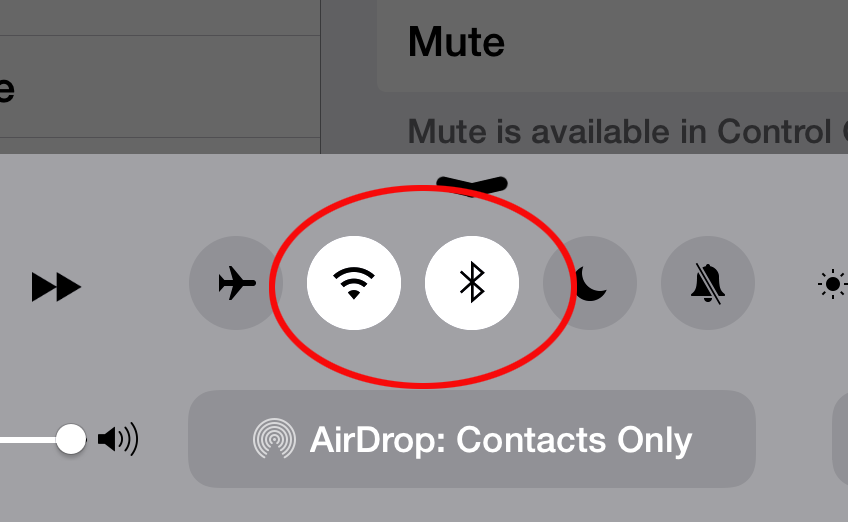 In addition, your device and your Mac need to be signed into the same iCloud account. On your iOS device, go to Settings > iCloud and sign in if you aren't already signed in.
If you've been viewing a web page in Safari on your Mac and then want to view it on your iOS device, you'll see an icon on the bottom left corner of the lock screen. (Note that your devices need to be within Bluetooth or Wi-Fi range with one another for this to work.)
Drag that icon up, and you'll see the same page in Safari that you were just viewing on your Mac.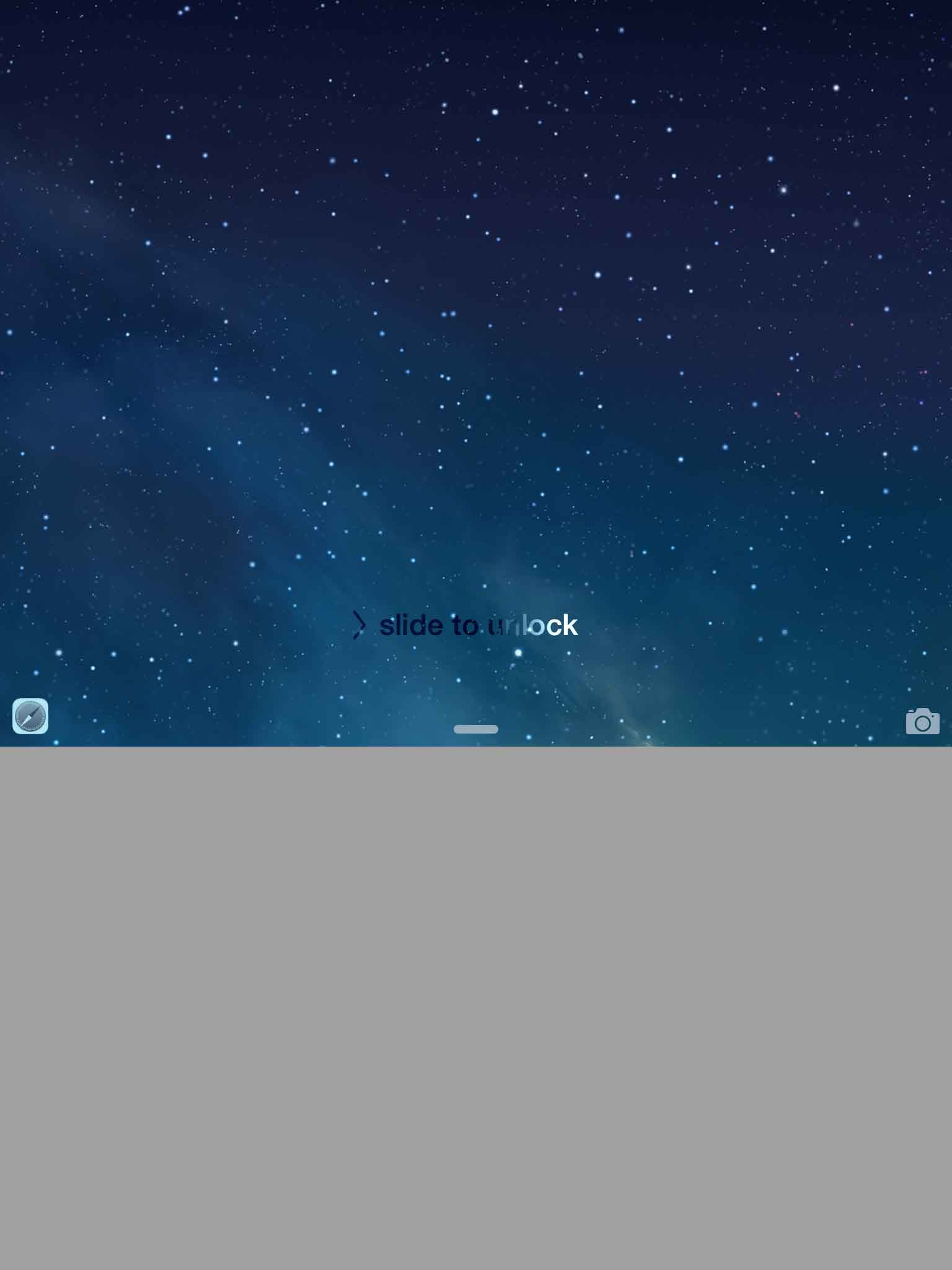 You can also see a Handoff icon by double-clicking the Home button on your device to go to the multitasking view. Swipe right until you see an icon that's to the left of your main home screen. Tap that to open the app on your device.
If you're writing an email on your device and then want to continue on your Mac, you'll see an icon just to the left of your dock (assuming your dock is at the bottom of your screen). Click on that, and the email message you were writing will appear on the screen of your Mac.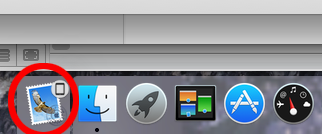 Handoff is enabled by default, and I had been seeing these icons on my iPad and Mac and hadn't realized what they were. I'm now finding this feature to be useful.
Top image credit: Denys Prykhodov / Shutterstock.com