By

Sarah Kingsbury
Updated 02/16/2015
Master your iPhone in one minute a day: Sign up here to get our FREE Tip of the Day delivered right to your inbox.
Sometimes it's handy to see a face or other image pop up on your iPhone's screen along with the name of your caller. If you like having a photo associated with each of your contacts, it's easy to do. 
In the Photos app, open the image you want to assign to your contact and tap the share icon.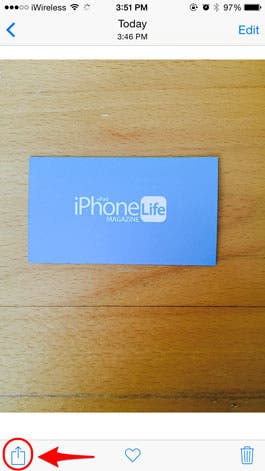 In the menu of sharing options, select Assign to Contact.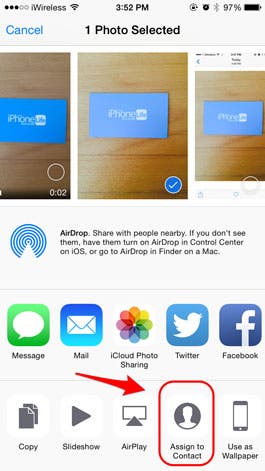 Once you have centered and scaled your image, tap Choose.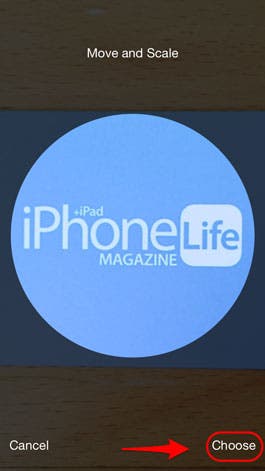 You can also add or change the photo within Contacts by tapping Edit in the upper right corner of the contact card and then tapping Edit under the image icon.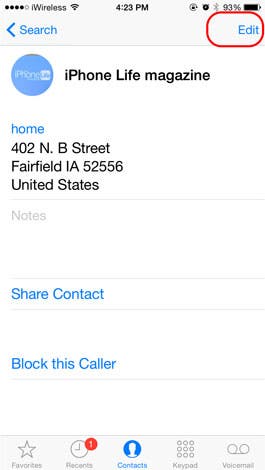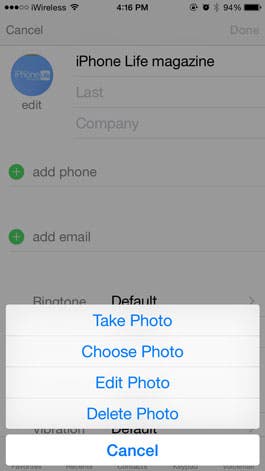 Now you will see the associated image everytime that contact calls you.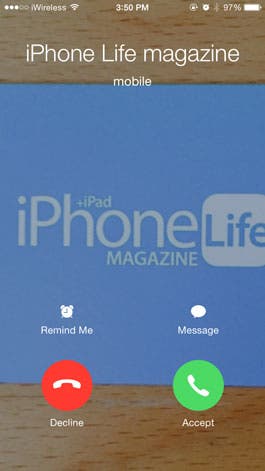 Top image credit: blvdone / Shutterstock.com