By

Dig Om
Updated 02/25/2016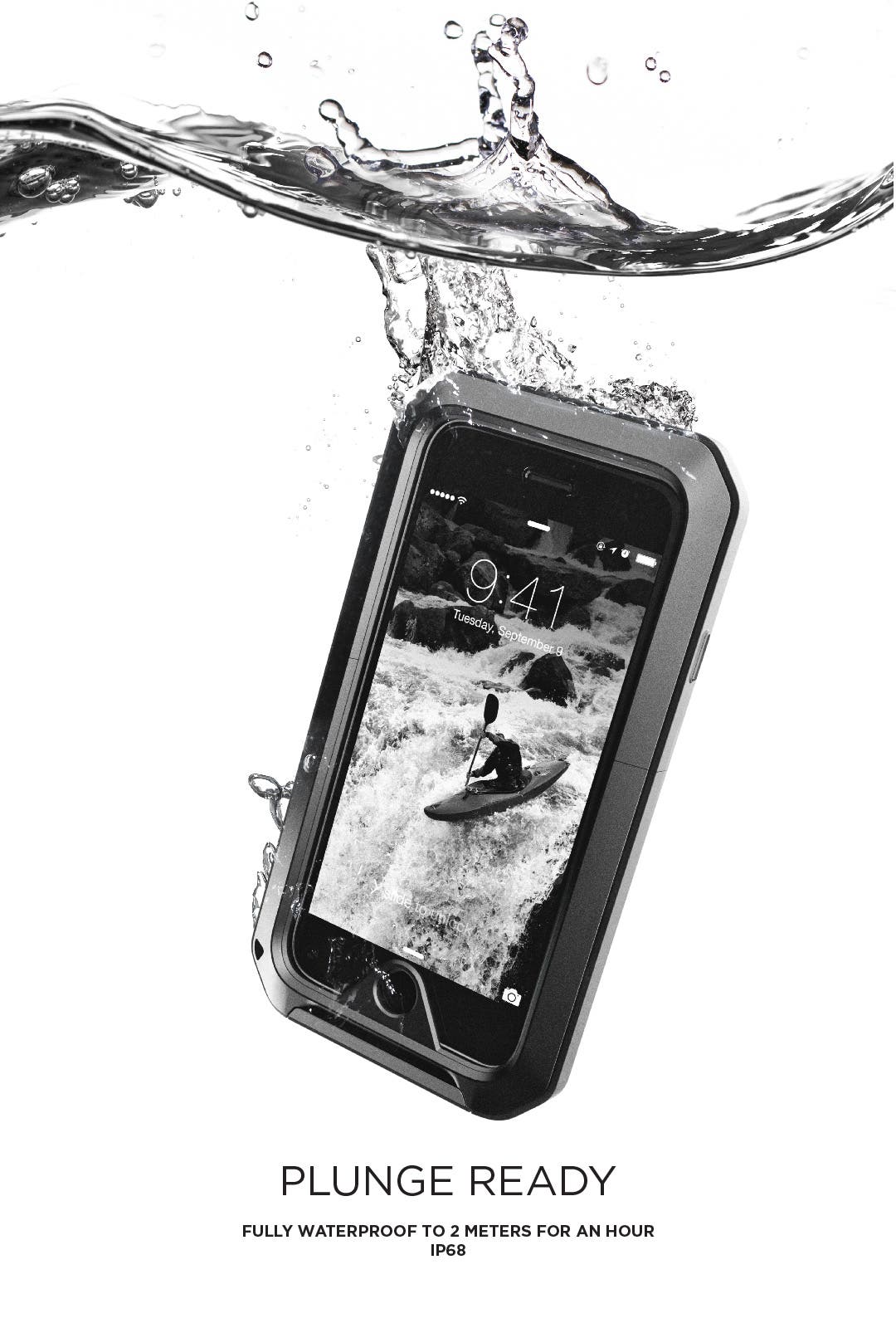 It's that time of year again. Right after a new iPhone comes out there is the inevitable deluge of great cases to protect your new investment. This happens with every iPhone release, but perhaps never more markedly than with the introduction of the completely new form factors of the iPhone 6 and 6 Plus. If ever an iPhone called for a protective case it is these large and larger models, with their increased real estate, slick, rounded edges and extra heft. Rather than clump an assortment of different cases together, I'll be focusing on one great case each week over the course of the coming months. In a break from the norm, this week we are featuring two different waterproof cases: the LUNATIK TAKTIK 360 ($119.95) and the LUNATIK AQUATIK ($89.95).
There are several companies that make great waterproof cases, and there's no shortage of companies that manufacture highly protective, ruggedized, heavy-duty cases. It can be quite the challenge to stand out from the crowd. One company that has managed to do just that is LUNATIK, with its line of extreme protection iPhone cases. You may recall my review of LUNATIK's original TAKTIK case, in which I said, "Look out, there's a new contender for title of Best Rugged iPhone Case." Well, the newest iteration of the TAKTIK, called the TAKTIK 360, not only carries on in the tradition of excellence set by the original TAKTIK, it improves upon the original's formula, making one of the best impact and shock protective cases on the market even better by upping its strengths to include waterproof protection. LUNATIK has also expanded on their previously available options with the introduction of the AQUATIK minimalistic waterproof case (available for pre-order) which offers the same IP-68 protection as the slightly bulkier TAKTIK 360.
AQUATIK vs TAKTIK 360°
What are the primary differences between the new AQUATIK and TAKTIK 360? Well, other than the obvious difference of price, and the superficial difference in the wider range of color choices that come with the AQUATIK, the level of water and debris protection provided by these two cases is pretty much identical. The biggest difference I notice between these two cases is that the AQUATIK sports a slimmer profile, perfect for the person who wants reliable protection in a more streamlined form factor. What this translates to is a thoroughly secure waterproof iPhone 6 case, but one that doesn't deliver quite as much shock/drop protection as its beefier big brother, the TAKTIK 360.
The 360 incorporates technology inspired by the military's airless tires, technology that creates an incredibly shock absorbing bumper around your device, so much so that in six-foot drop testing the TAKTIK 360 encased iPhone 6 has been known to actually bounce, all without sustaining any damage. Other than the extra heft and bulk of the TAKTIK 360, these two cases are actually rather similar. Both are very easy to get on and off, with the 360 utilizing a pull-apart frame with a special lock-together mechanism, and the AQUATIK relying upon a simpler, snap together design, which works well to keep its size to a minimum. Both cases also sport the unique feature of having ultra-rugged Gorilla Glass touchscreen protectors. I experienced the tactile responsiveness that comes with having a Gorilla Glass screen protector when I tested and reviewed the original TAKTIK for the iPhone 4/4S. I have to say, it is an experience unrivaled in the world of heavy-duty protective cases. Not only does it offer a user experience that is most like the actual iPhone's naked glass screen, the level of scratch and shatter protection it gives can't be found in any other ruggedized case made for the iPhone 6/6 Plus).
As For the 6 Plus...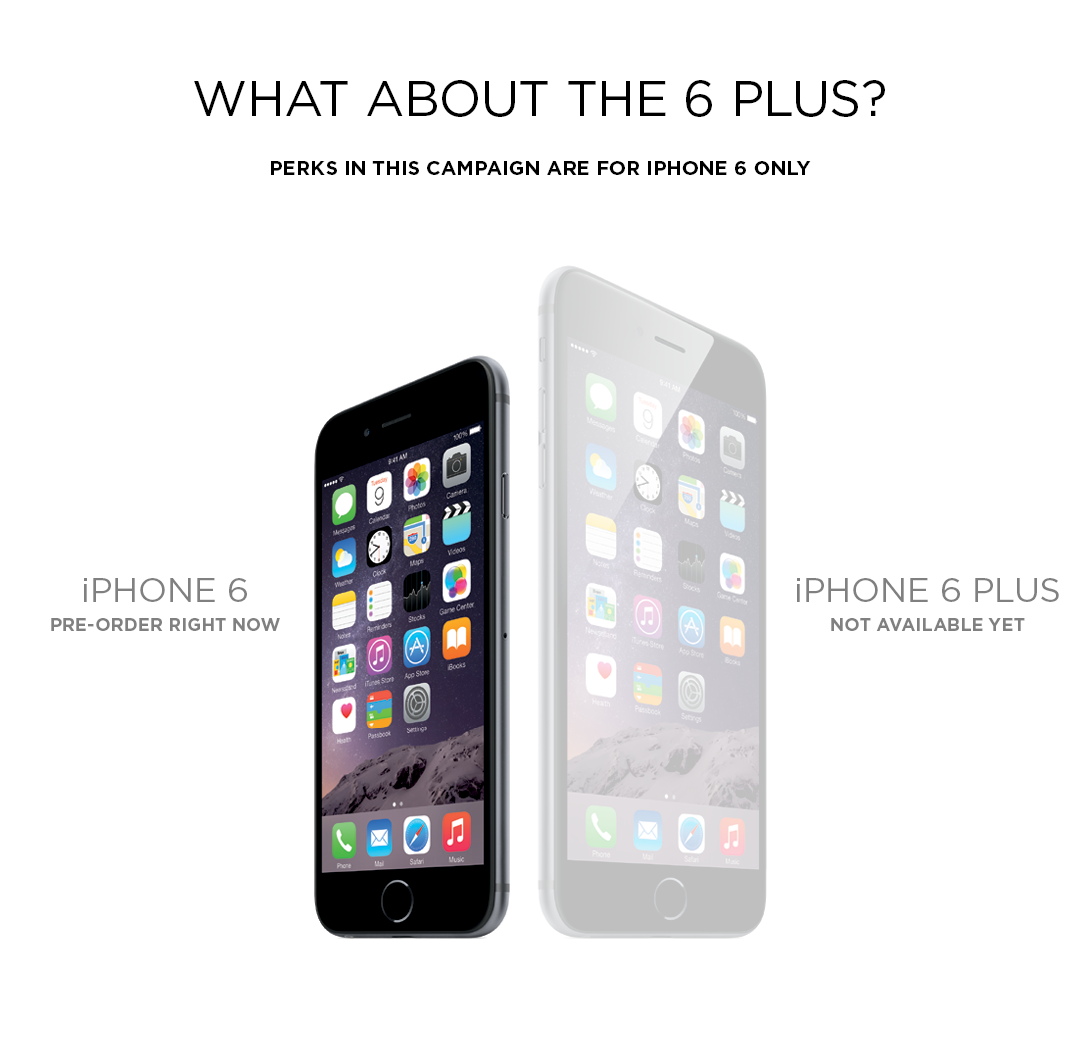 My only gripe with LUNATIK's approach to its new cases is that, like so many other case manufacturers, there seems to be a hesitation to embrace the larger iPhone 6/6s Plus as a phone that people would want to adventure with, and therefore I have noticed a dearth of extreme-duty case options available for the new, larger iPhone. Additionally, I suspect that most case manufacturers underestimated the overwhelming popularity of the iPhone 6 Plus and just weren't prepared to supply users with rugged cases for their new iPhone 6/6s Pluses like they were with the iPhone 6/6s. In time this will balance out of course and the iPhone 6/6s Plus will get its fair share of protective cases. But for now, attention is still somewhat lopsidedly favoring the smaller iPhone 6/6s, while the fact of the matter is that many of us adventurous types have already embraced the larger iPhones and we are now just patiently waiting while the case industry catches up to consumer demand. Here's hoping that LUNATIK will not forsake those of us with the larger iPhone who are looking for a quality, full-time use, rugged case for our day-to-day lives as well as for our big adventures.
Although I haven't yet had a chance to test the new LUNATIK cases myself, I feel confident in saying (based on previous experience using their rugged iPhone 4/4S case) that when they do finally ship, that they will be some of the top-tier, full-time use, extreme-protection cases that money can buy. In the meantime, to wet your whistle, check out this cool video from LUNATIK's Indigogo campaign. 
If you aren't able to view the video above, click HERE.