By

Conner Carey
Updated 12/28/2016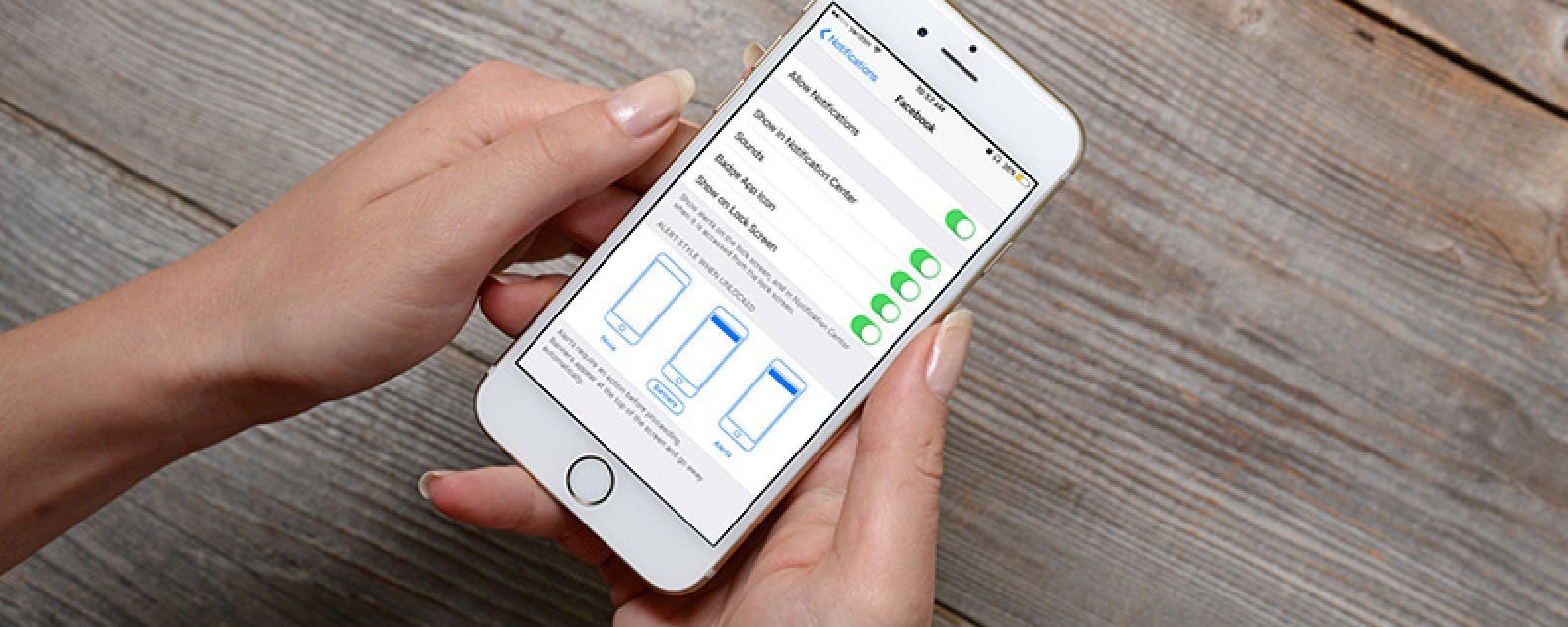 * This post is part of iPhone Life's Tip of the Day newsletter. Sign Up. *
Tired of getting too many notifications for Facebook Live posts on your iPhone? You can disable Facebook Live notifications, but turning them off can't be done on iPhone, except individually. Facebook Live allows users to record what's going on as it happens. Currently, Facebook sends you a notification whenever someone you're friends with or someone you follow begins recording live. This has resulted in a lot of users being inundated with Live notifications, leaving us wondering how to stop the Facebook Live notifications from alerting us throughout the day. You can do this easily from your computer, since the desktop version of Facebook is needed. We'll also go over how to turn off all Facebook notifications on your iPhone, from your iPhone. Here's how to turn off Facebook Live notifications.
Related: How to Use Facebook: Tips & Tricks for Conquering Facebook Overwhelm
How to Disable Facebook Live Notifications
If you want to stop all Facebook Live notifications, you'll need to do so from your computer using the desktop version of Facebook. The setting we need to change in order to turn off Facebook Live notifications can only be accessed from the desktop version. Unfortunately, the mobile Facebook app for iPhone doesn't give you a way to turn off all Live notifications for Facebook. To disable all Facebook Live notifications:
Open Facebook on your computer.

Tap the arrow on the far right of the top blue navigation bar.

Select Settings from the drop down list.
Choose Notifications in the left column of the Settings page.
Click Edit next to On Facebook.
Find Live Videos in the list. Tap the button that says On and select All Off.
How to Turn Off All Facebook Notifications on iPhone
Perhaps you're fine with getting Live notifications within Facebook, but you're tired of your iPhone constantly telling you when someone has gone Live on Facebook or everytime someone likes your photo or comments on a status you made—well, you can easily turn off all Facebook notifications on your iPhone. This means nothing will change within the Facebook app, but you won't be notified on your iPhone every time something happens on Facebook. This is good practice if you're trying to spend less time in Facebook. Remember, you'll still get Facebook Live notifications within the Facebook app and online. You just won't be interrupted on your iPhone with this tip. To turn off all Facebook notifications on iPhone:
From your iPhone, open the Settings app.

Tap Notifications.

Select Facebook from the list.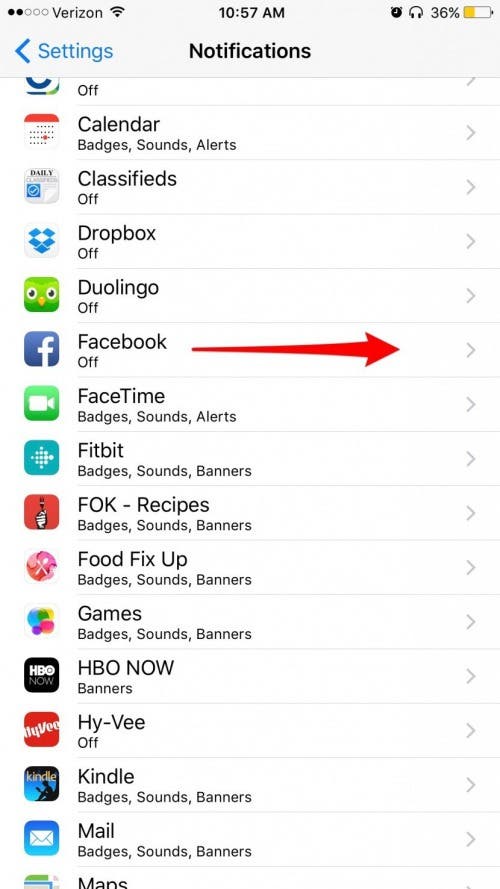 You can customize how you receive Facebook notifications on your iPhone or toggle off notifications completely by turning off Allow Notifications at the top.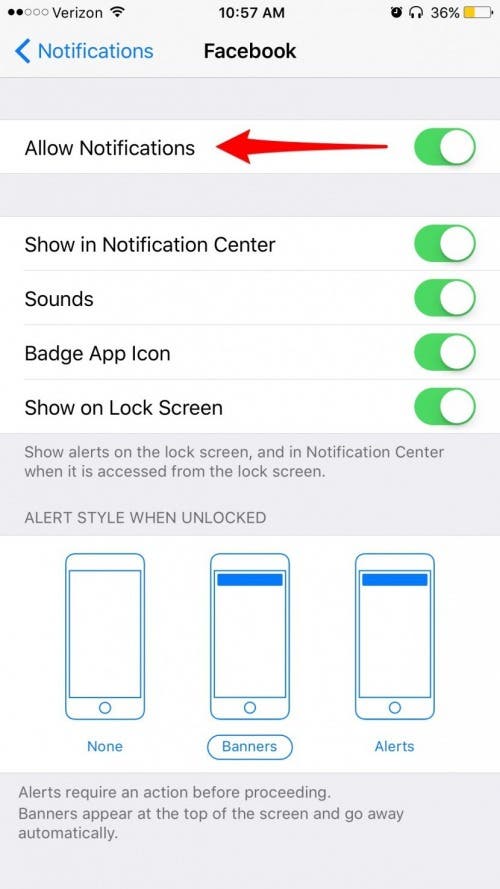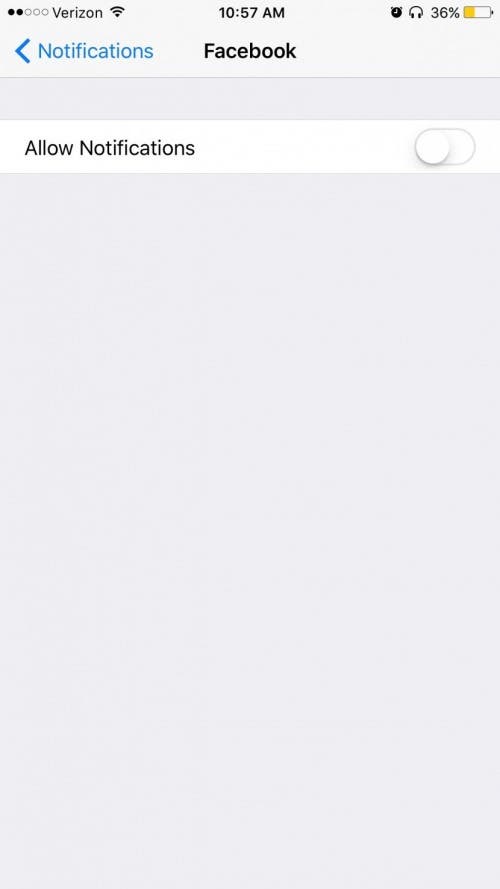 Hopefully, Facebook will make it easy to disable Facebook Live notifications from your iPhone in the future. In the meantime, use these two tips to make sure Facebook Live notifications aren't constantly alerting you of content you don't want to watch.
Top image credit: Real Life Design / Shutterstock.com