By

Jim Karpen
Mon, 05/23/2016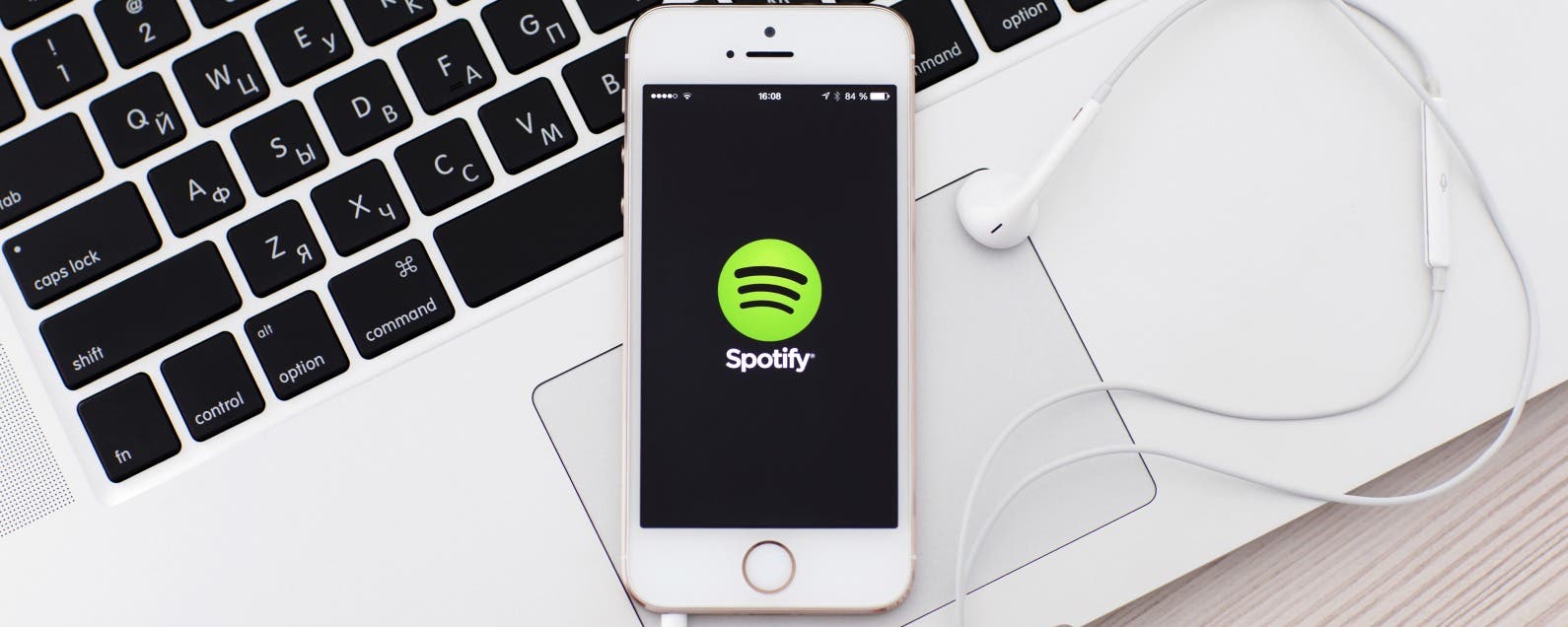 Before there was Apple Music, there was Spotify—a $10 per month streaming service that continues to be quite popular, with over 30 million paid subscribers worldwide and millions of songs available. A free, ad-supported version offers favorite artists and albums, but to get ad-free music and features such as offline listening and on-demand songs, as well as higher quality streaming, you'll need to go with the premium version. I couldn't immediately find a way to upgrade to premium from within the app, but it's long been cheaper to sign up via your desktop computer anyway ($10 as opposed to $13 from within the app). In this post we'll give you 15 tips for getting the most out of Spotify.
Related: The Top 6 Loud and Rugged, Bluetooth Speakers for Summer Fun
1. Download songs for offline listening
If you want to listen to music when you don't have an internet connection, or don't want to use up your monthly data allotment, you can download the music to your iPhone or iPad, if you're a paid subscriber.
At the top of an album or playlist in the Spotify app, turn on the Available Offline button to download the music. After it's downloaded, a green icon will appear next to the name of the song. 
2. Improve the sound quality
If you want to adjust the quality of sound in Spotify, you can choose from Normal, High, and Extreme. If you stream music exclusively via Wi-Fi and have unlimited data, then there's no reason not to choose the best. And if you have plenty of storage space, then you should also consider selecting Extreme quality when you download. To adjust quality, tap on Your Music at bottom right, then tap on the settings icon at the top right (looks like a gear). Then select Streaming Quality. Then to get the best quality, select Extreme for both Streaming Quality and Download Quality.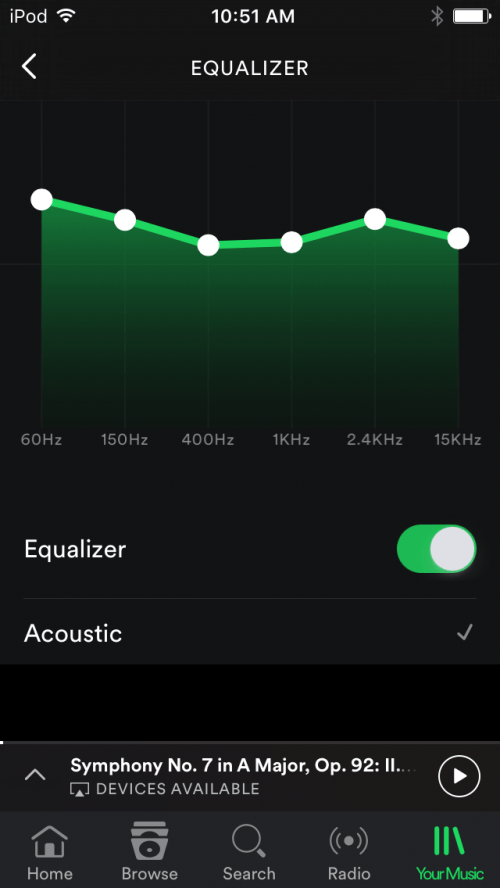 In addition, Spotify has a built-in equalizer to improve the sound of the music you're listening to. As above, go to Your Music and tap in the gear icon. Then select Playback > Equalizer. Turn it on, and then make adjustments manually or select from preset options such as Acoustic, Bass Booster, Classical, Electronic, Hip-Hop, and more.
3. Preview playlists and albums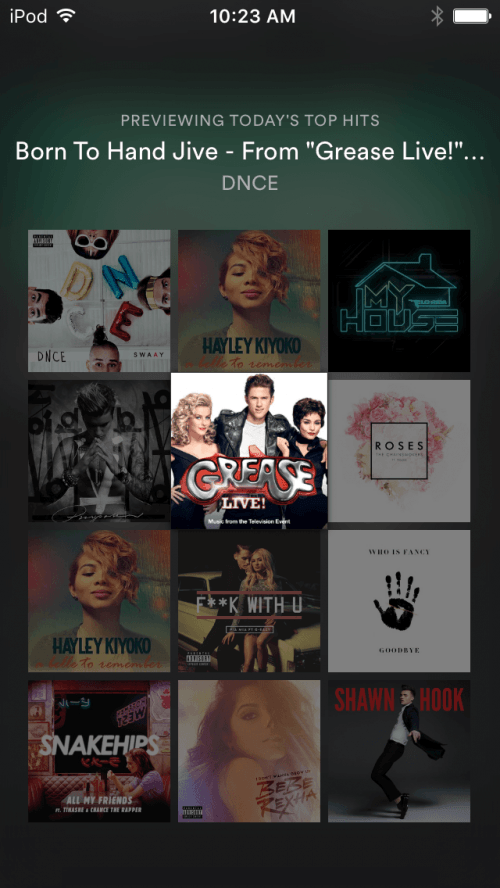 If you're trying to decide what to listen to, Spotify has a really cool feature that lets you preview the songs in a playlist just by tapping and holding on the playlist. Then as you slide your finger along the album covers, the songs will start playing. You can skip to the next song or go back to the previous song by moving your finger right or left and up and down. This feature is a great way of browsing Spotify-curated playlists to see which ones you like.
Similarly, you can preview an album by tapping and holding on the list of songs in an album and dragging your finger up and down.
4. Use earbuds to control playback
If you're listening to music using Apple's earbuds or headphones with similar features, you can use them to control music playback in Spotify. Use the up and down buttons to control volume. Press the center once to pause and then press it again to resume playback. A double press will skip to the next track, and a triple press will go back to the previous track.
5. View lyrics for the song that's playing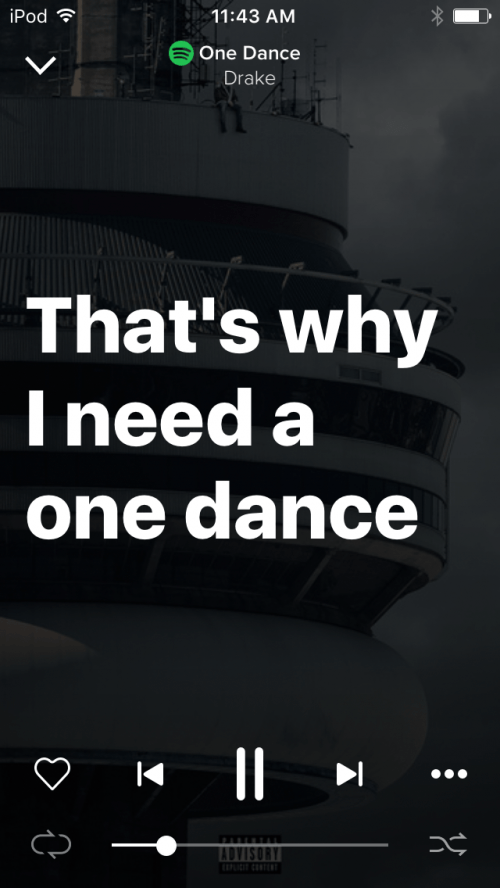 Although you can't view lyrics from within Spotfy, you can download the Musixmatch Lyrics Finder app (free) and then login to your Spotfiy account from within the Musixmatch app. You'll see all your playlists and everything, but now when you listen to a song on Musixmatch via your Spotify Premium account, the lyrics will appear on-screen as the song plays.
6. Momentarily interrupt a playlist to insert a preferred song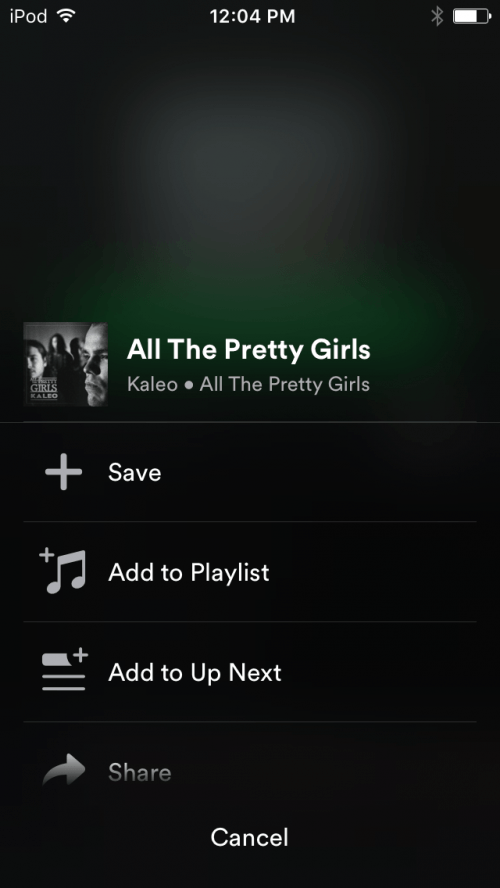 If you're listening to a Spotify playlist but want to interrupt it momentarily to listen to another song, you can do that. Find the song you want to listen to next and tap on the three dots at the right. Then tap Add to Up Next. The song you've selected will play next, and then Spotify will continue where it left off in the playlist.
7. Use a playlist to create a radio station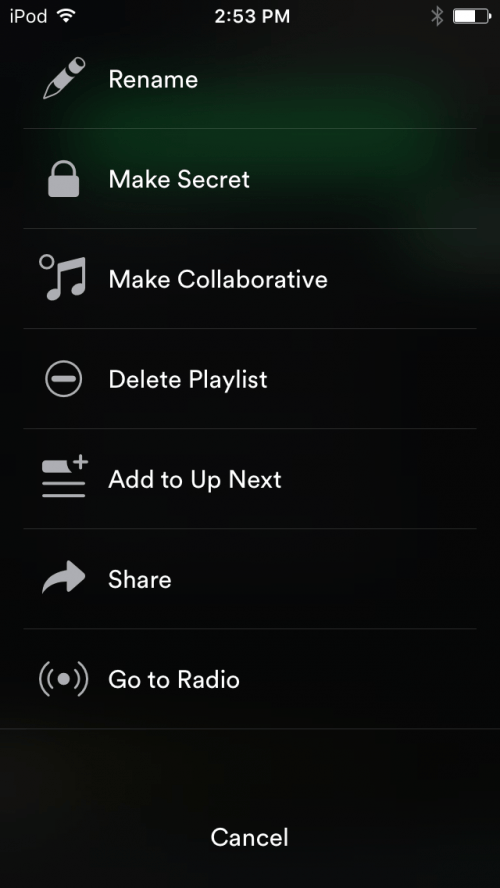 A playlist has a curated set of songs, whether by you or by someone else. A radio station uses a computer algorithm to find music that's similar to what you like. The advantage of a radio station is that you're exposed to music you may not have previously heard. Spotify has a feature that lets you easily create a radio station from a playlist. As you're listening to a playlist, tap on the three dots at the upper right, and then select Go To Radio at the bottom of the list. This will create a radio station based on the playlist.
8. Use the Discover feature regularly
Each Monday the Spotify app creates a new playlist of music it thinks you'll love based on your past listening. To listen to the playlist, simply tap on the Discover tab. If you've just begun using Spotify, it will take at least two weeks of actively using Spotify before you'll have access to this feature, since Spotify needs some time to learn your tastes. Each week the old playlist goes away, so if you want to save it, you'll need to save it to Your Music or to another playlist.
9. View your Spotify history
A Spotify feature that's part of the desktop app may be of use to mobile users: the ability to view your listening history. This could come in handy if, for example, you heard a song you really liked while listening to a Spotify Radio station, but didn't have the opportunity to note the name of the song so you could add it to a playlist later. In the Mac or PC Spotify app, click on Queue icon at lower right (look for three horizontal lines) and then on History. This should show all the music you've listened to, including on your iOS device. You can find the song in your history and then add it to a playlist.
10. Search more effectively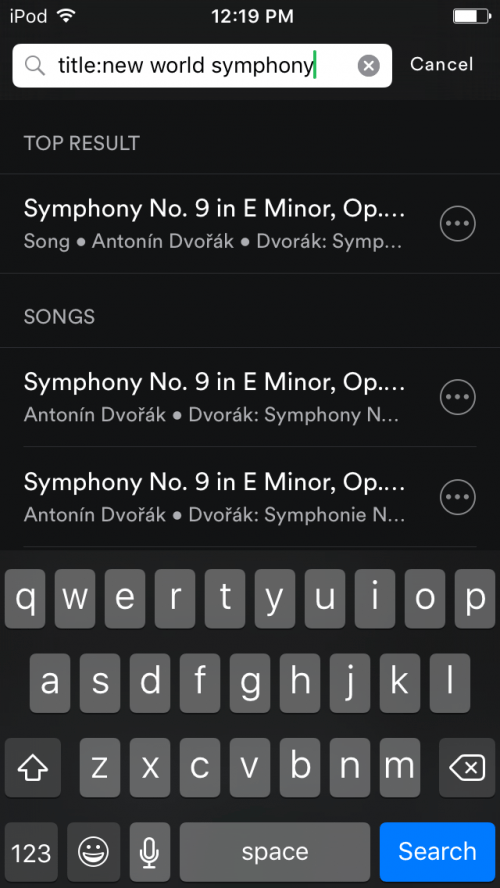 Spotify offers a range of search filters to help you more effectively find what you're looking for. In every case, you simply use a filter followed by a colon. The search filters include:
Artist:
Album:
Year:
Genre:
Title:
Label:
Plus, you can combine searches using the operators AND/OR/NOT. For example, if you just want music by Madonna released in 2005, you could search for "artist:Madonna AND year:2005." Or if you're into oldies, you could search for "genre:rock AND year:1990-1995."
11. Add songs to playlists from Shazam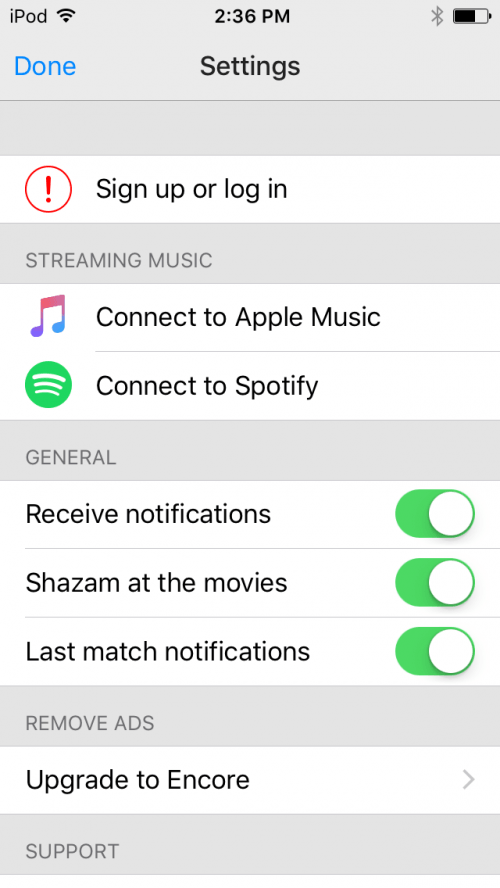 As you likely know, Shazam is a great app for identifying songs that you hear when you're out and about, such as a mall. The app listens and then gives you the information about the song. A neat feature of the Shazam app is that you can then add that song to your Spotify library from within the Shazam app. First you'll need to connect the Shazam app to your Spotify app. In Shazam tap My Shazam at bottom left, then tap on the settings icon (an image of a gear) at top right, then select Connect to Spotify.
Once that's done, ask Shazam to identify a song. After the app has identified the song, tap on the three horizontal lines at top right, then select "Add to Spotify playlist" from the dropdown menu. You'll then be given a screen to select the particular playlist you'd like to add it to.
12. Recover a deleted playlist
If you inadvertently delete a playlist, you can easily recover it. Go to the Spotify website, select Account from the dropdown menu at to right, and then select Recover Playlists.
13. Share your playlists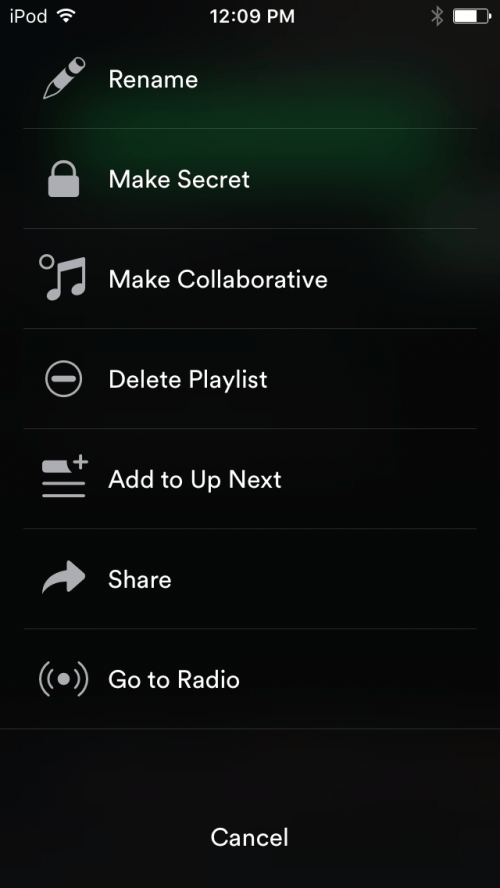 Spotify has a range of social media features, including sharing playlists. To share a playlist, select a playlist and then tap on the three dots at upper right, then select Share, and then select those you want to share with.
14. Play your Spotify music on Uber taxi speakers
An interesting feature of Spotify is that if you're taking a Uber car, you can play your music over the car's speakers, thanks to a collaboration between the two companies. Set it up in the Uber app by going to your profile settings and tapping Connect Spotify. Then enter your Spotify login credentials. Then when you ride with a Uber car that has Spotify enabled, you'll see a small icon next to the driver's profile in the Uber app. Tap that icon, and then select the playlist you want to listen to. Note, though, that this option isn't available in all cities.
15. Recover storage space from Spotify
If you're short on space, you may need to recover some of the storage space used by Spotify. There's no way to empty the cache, so your only option is to delete and re-install the app.
Top image: Denys Prykhodov / Shutterstock.com