Here's how to quickly see every picture you've taken at a particular spot.
By

Leanne Hays
Mon, 08/16/2021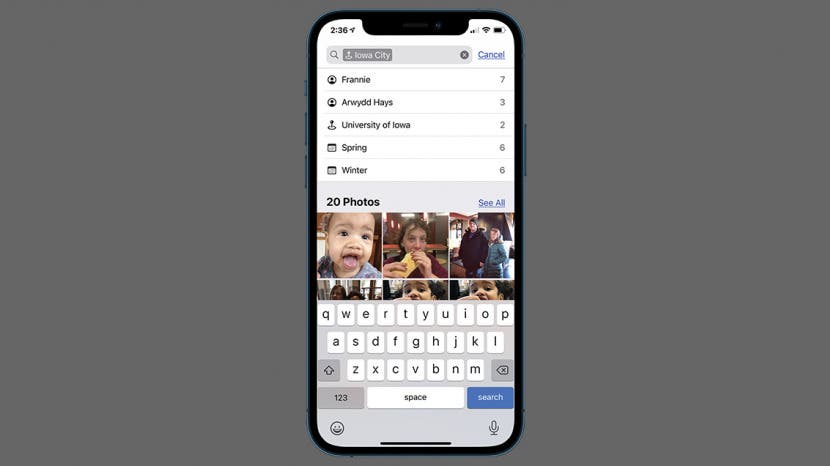 Did you know you can see every single photo and video taken at a particular place in just a few easy steps? Apple's Photos app has a Search tab that lets users find photos and videos based on location; here's how to use this photo search feature. 
Related: How to View Photos by Location on a Map with the iPhone or iPad
Why You'll Love This Tip
This is a quick and easy way to view all videos and photos by location. 

You can see every place where you've taken pictures, too! 
How to View All Photos & Videos from a Location on iPhone & iPad
The Places section of Apple's Photos app helps you find photos and videos taken in a particular location. Here's how to find the Places section and use it to see every picture taken in a specific place.  
Open the Photos app.


 
Tap the Search tab and find the Places section.


 
Swipe left to see all the locations in this category. 


 
Tap a place to see its photos and videos broken into subcategories. 
Tap a subcategory to see every picture and video it contains.


 
Or, tap See All to see all photos and videos from this place.