Find the pictures you took on your last vacation or at a special event with this easy Photos search hack.
By

Leanne Hays
Updated 08/02/2021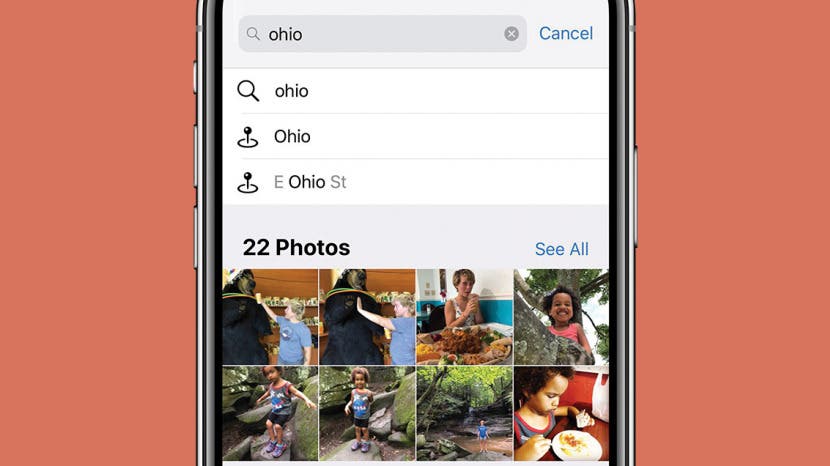 * This post is part of iPhone Life's Tip of the Day newsletter. Sign Up. *
Apple's Photos app lets you photo search based on location, as well as with multiple search terms. Now, instead of scrolling through vacation pictures looking for the photos you took in a specific place, you can just search for that area, and all the pictures from that location will pop right up! Let's get started learning how to use this iPhone Photos search feature right now. 
Related: How to Play Slideshows from the Photos App on iPhone 
For this tip to work, you'll need to have turned on Location Services for the Camera and Photos apps.
To Search iPhone Photos by Location:
Open the Photos app.
Tap the Search icon (magnifying glass) at the bottom of your display to open the Search bar.


 
Tap on the Search bar.
Enter the location you'd like to find photos from.


 
Tap on See All to see every picture from the location you searched for.