By

Leanne Hays
Updated 03/30/2022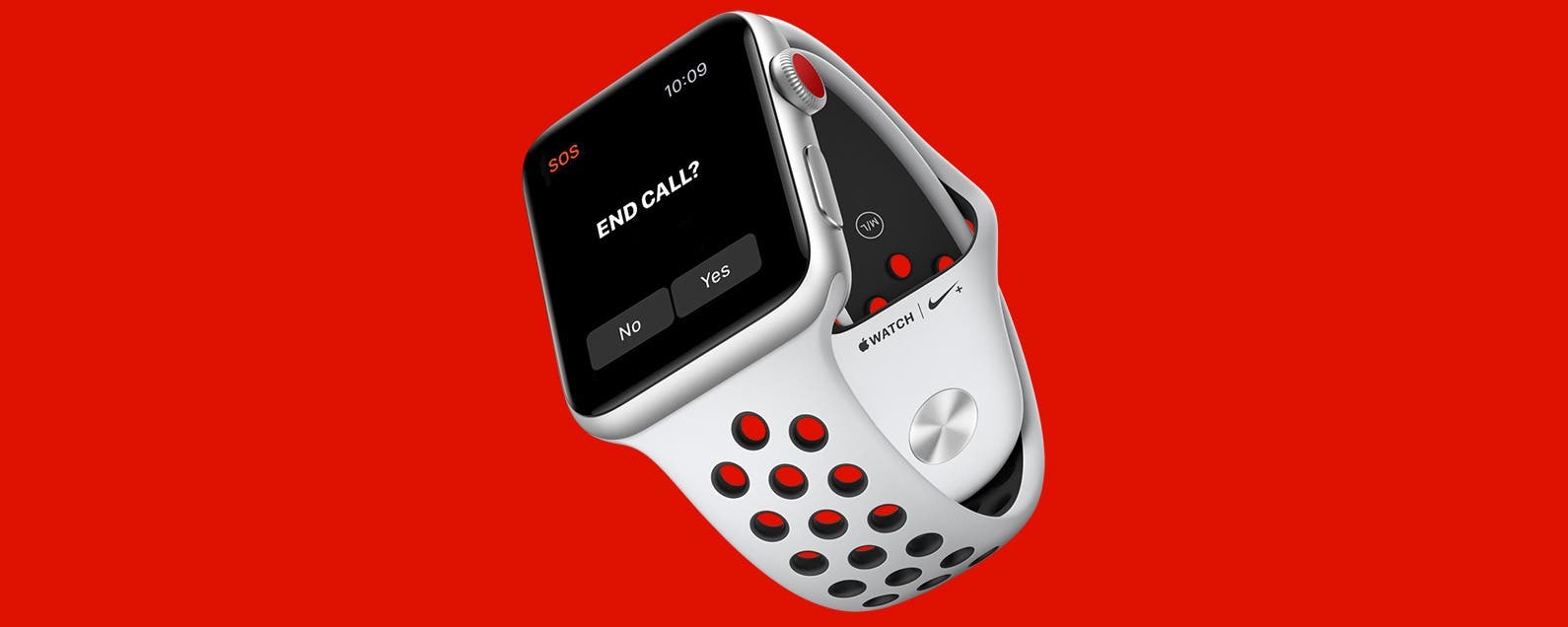 * This post is part of iPhone Life's Tip of the Day newsletter. Sign Up. *
The Apple Watch is an ideal purchase for on-the-go people who need an ultra portable device that can offer both functionality and durability. Many of the iPhone's best loved features are included in the Apple Watch, including fitness tracking and health monitoring, the ability to play music, and of course text messaging and calling. The Apple Watch also accommodates health apps with safety features designed to notify wearers of medical concerns and offer help to contact emergency services if needed. These features have been credited with everything from alerting Apple Watch owners to life-threatening health crises to enabling the Coast Guard rescue of an Apple Watch user stranded off the California coast after a kiteboarding mishap. Sometimes, though, it can be a little too easy to get in touch with Emergency Services via an Apple Watch; there have been multiple reports of accidental calls to 911 from Apple Watch owners who unwittingly triggered their device's SOS setting. How can you keep from joining their number and accidentally dialing 911 on your Apple Watch? Let's figure it out! 
Related: How to Easily Access Music While Working Out on Apple Watch with WatchOS 4

Discover your iPhone's hidden features
Get one daily tip each day (with screenshots and clear instructions) so you can master your iPhone in just one minute a day.
How to Avoid Accidental 911 Calls on Apple Watch
SOS on the Apple Watch is similar to SOS on iPhone; it's a feature that allows users to contact Emergency Services quickly and discreetly. When activated, SOS will turn on Location Services even if you've turned it off, then alert 911, then text your emergency contacts if you've added them. This is great if you're, say, stranded in shark-infested waters. Not so great if you were just trying to turn off your Apple Watch after a satisfying workout, and an ambulance shows up while you're showering off. So how to prevent a mishap that will embarrass you and waste the time and resources of emergency services? First, let's learn how the Apple Watch initiates an SOS.
When you press the side button on your Apple Watch, the emergency SOS screen appears.
Continue holding the side button, and a countdown will begin.
At the end of the countdown, or if you slide the Emergency SOS slider, 911 will be called.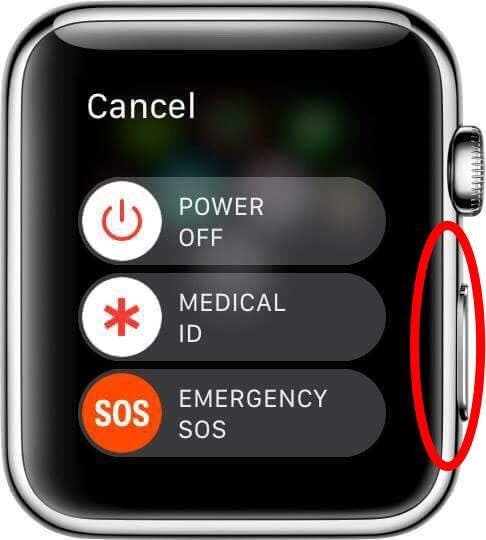 To stop 911 from being called, tap Yes on the End Call screen.
If you do accidentally call 911, stay on the line to let them know it was a mistake or they'll need to come check on you to make sure all is well.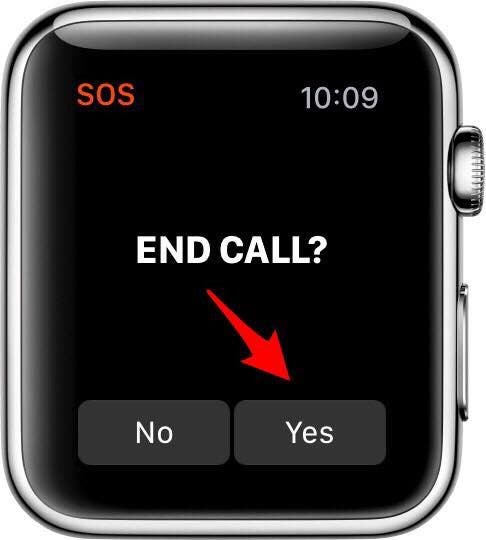 If this is a feature you're comfortable with, you can leave your settings as they are, but if you'd like to make it a little more difficult to dial 911, there's a way to accomplish that.
Turn off Hold to Auto Call on Apple Watch
You'll need to change your Apple Watch SOS setting on your iPhone so that holding the side button won't automatically call emergency services.  
Open the Apple Watch app on your iPhone and tap on My Watch.
​
Next, tap General.
Now tap on Emergency SOS.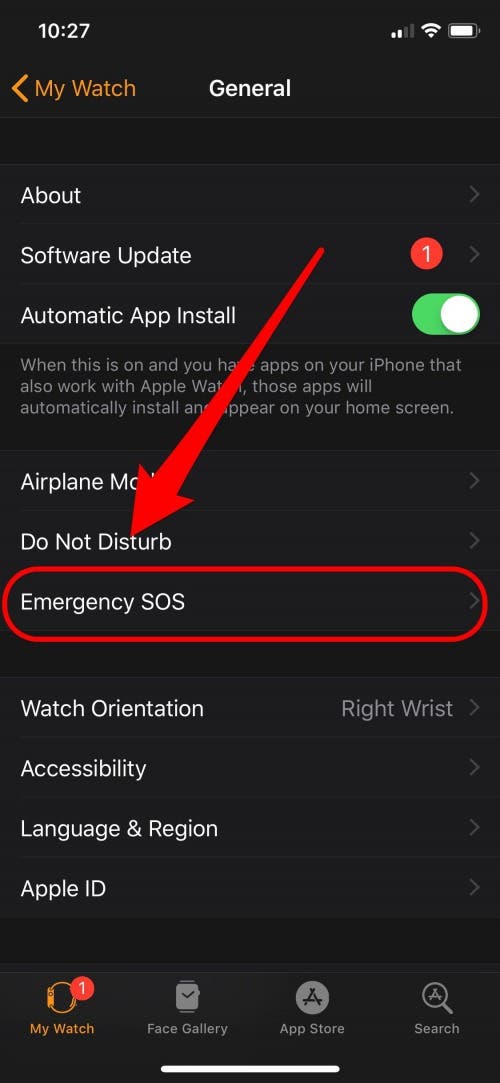 Toggle off Hold to Auto Call.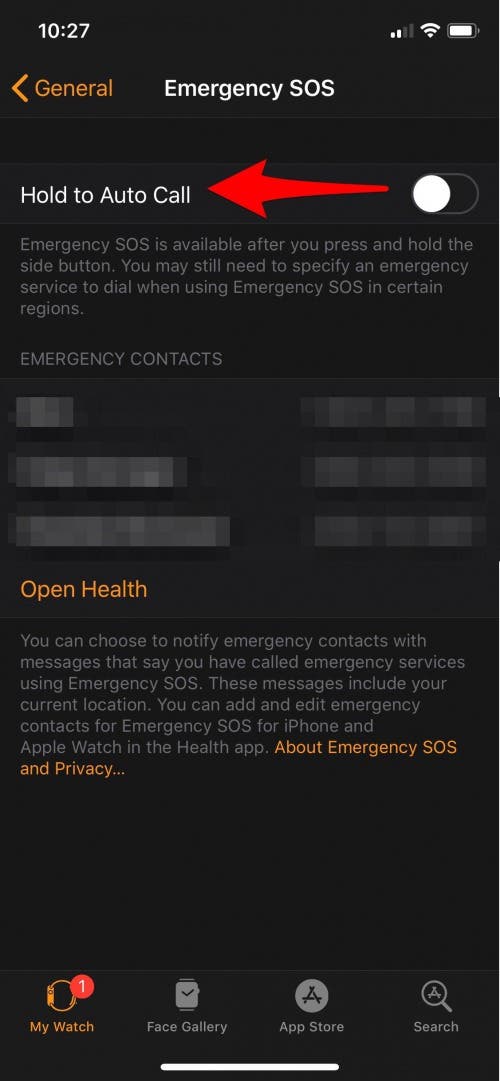 If you turn off Hold to Auto Call, you can still use the Emergency SOS slider to make a call, but now 911 won't be automatically called after a countdown as with the default setting. Next, check out how to set up fall detection on your Apple Watch!