By

Conner Carey
Updated 08/20/2018
* This post is part of iPhone Life's Tip of the Day newsletter. Sign Up. *
Thanks to smartphones, a lot of us have gotten into the habit of checking email on our iPhones. But some emails we receive, we also want to print. You could open your computer and print it that way, but you can also print the email straight from your iPhone. Read on to learn how to print your emails with AirPrint and whether or not your printer is AirPrint enabled.
For this tip to work, you'll need an AirPrint enabled Printer. Luckily, Apple keeps a curated list of available printers which gets updated monthly so the list stays current. Visit their site to find out if your printer, or the printer you want to buy, is AirPrint enabled.
Now that you've got a printer with AirPrint enabled you're ready to go. Apple makes the process easy so that you don't have to go through a complicated setup to add your printer to your iPhone. Just follow these simple steps to print your emails:
Open the Mail app.
Select the email you'd like to print.
Tap the Share button.
Tap Print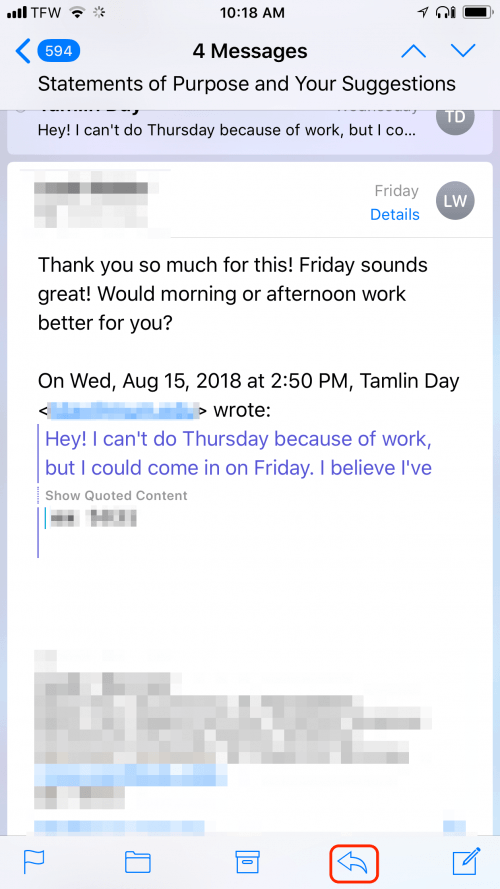 From here, you can select the number of pages you'd like to print.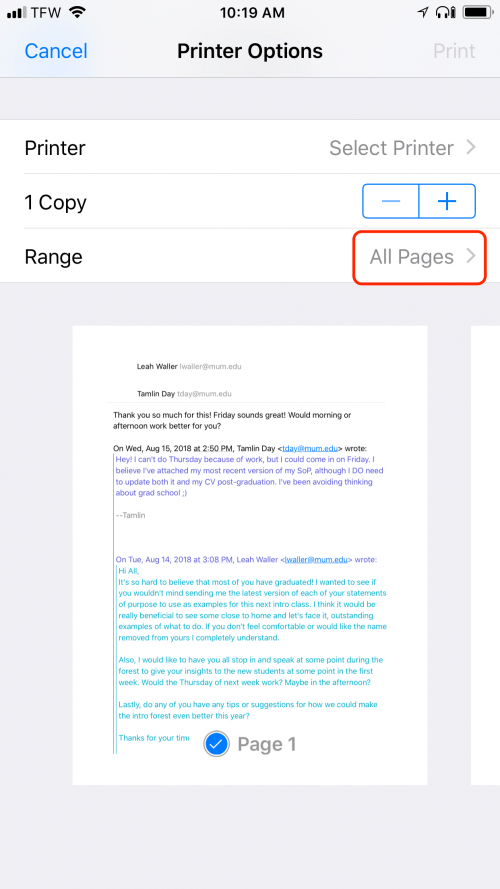 You can also designate the number of copies.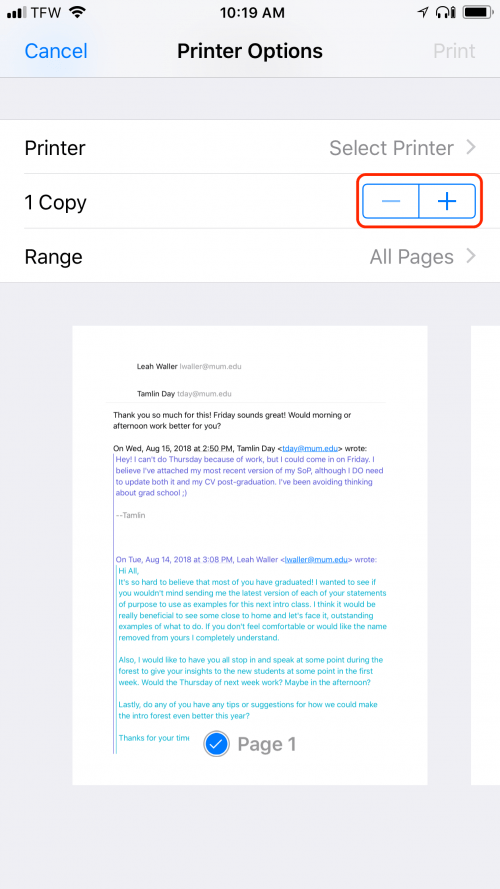 When you're all set, tap Select Printer.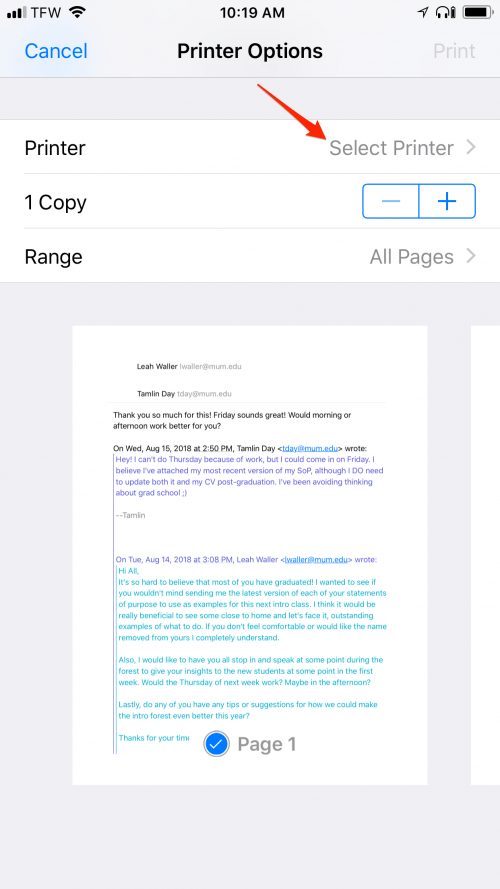 Select your printer, and finally, tap Print.
Now you've got a paper copy of that important email that you can file, mark-up, or share the old fashioned way.
Top Image Credit: FabrikaSimf / Shutterstock.com