By

Conner Carey
Updated 02/26/2018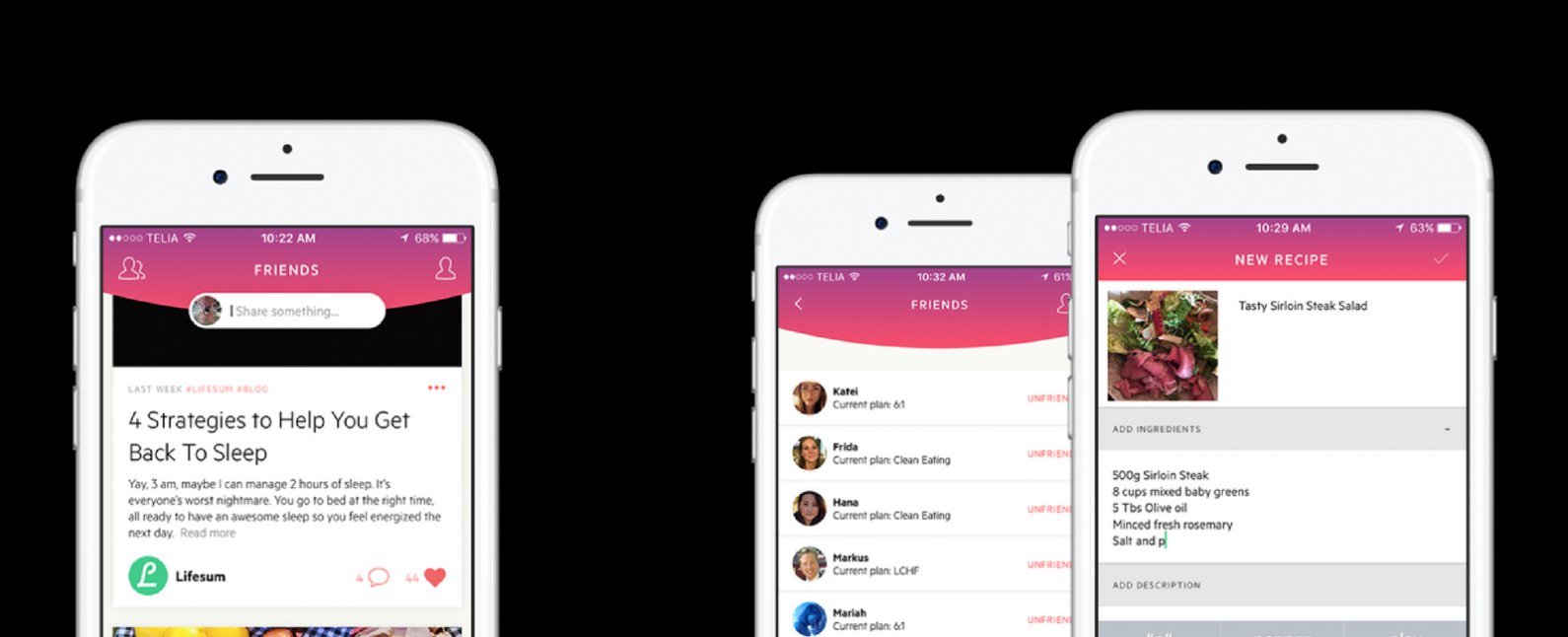 * This post is part of iPhone Life's Tip of the Day newsletter. Sign Up. *
It's the time of the year when we could all use a little help staying healthy. Between winter, the holidays, and New Year's, the parties are plenty and the food is too good to turn down. But simply keeping track of what you're eating makes staying (at least somewhat) on track easier. Or if you're hoping to adopt healthier choices in 2018, set yourself up for success with Lifesum. The beautiful user experience and plethora of features, from tracking to recipes, makes developing a healthier lifestyle enjoyable. Check our what Lifesum does and why we love it below.
Related: Best Apps for Diet, Exercise & Cultivating Well-Being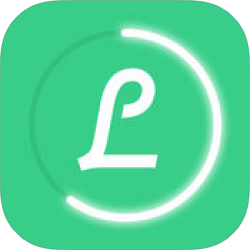 What It Does
Lifesum is the most fully-featured health and fitness app I've ever tried (and they just added more features! But we'll cover that later). The free version of the app allows you to set goals, track your food intake and exercise, and add friends for fitness inspiration. Aside from the differences in UI, the free version of Lifesum is pretty comparable to other popular health and fitness apps. But the premium offerings really catapult Lifesum to the next level. It goes from being a beautiful tracking app to an awesome one-stop shop for tracking, meal plans, recipes, nutritional advice, macronutrient tracking, and more. The only piece I wish they would add is the ability to plan meals in advance and compile a grocery list from the plan. I'm the type of person that would prefer to have all of my needs for a category taken care of in a single app, and Lifesum is incredibly close to being that holy grail of apps for the health world.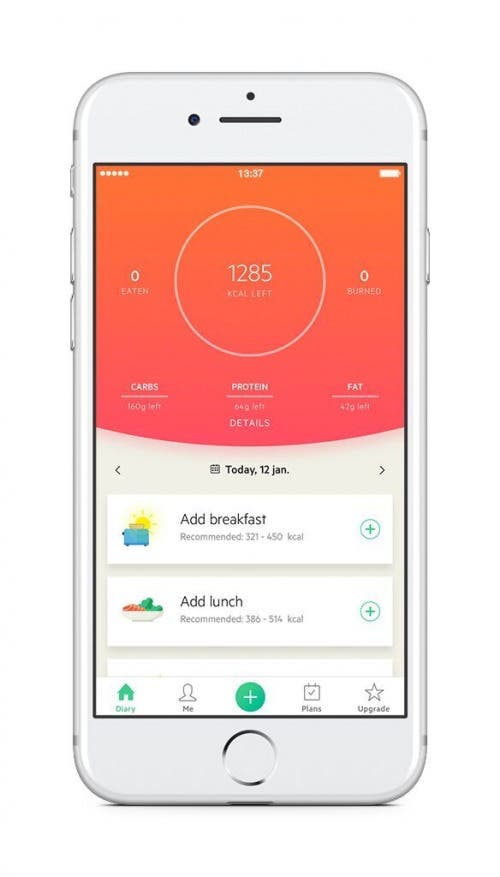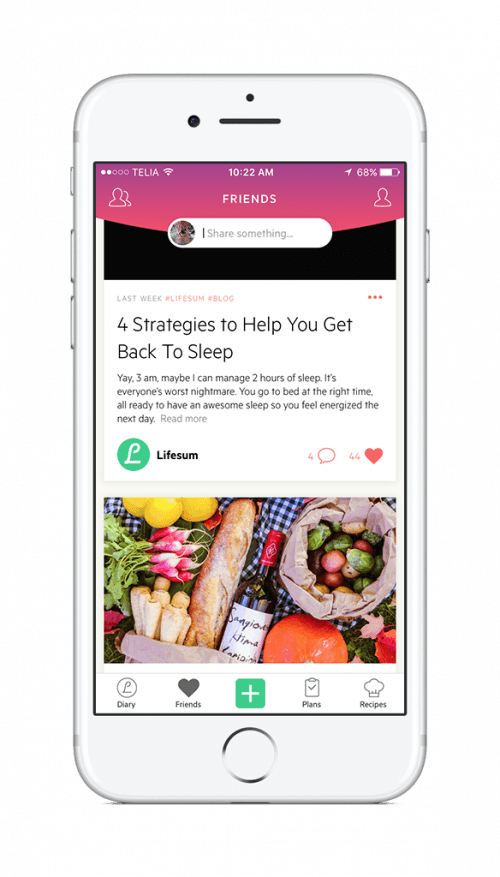 The Lifesum app focuses on more than just calories. For each food and meal, the app will give you a face, which may be grinning, smiling, deadpan, frowning, and more. At a glance, you can see how on-track your choices are. The app also includes places where you can track your vegetables, fruit, and water intake. Each week, you'll get a Lifescore, which will let you know how healthy you were overall and offer suggestions for how to improve in the coming week. For fitness, you can sync Lifesum with a multitude of fitness apps (Moves, Withings, FitBit, Jawbone, Endomondo, and Runkeeper, etc) and allow the app to automatically track your activity and steps.
Why We Love It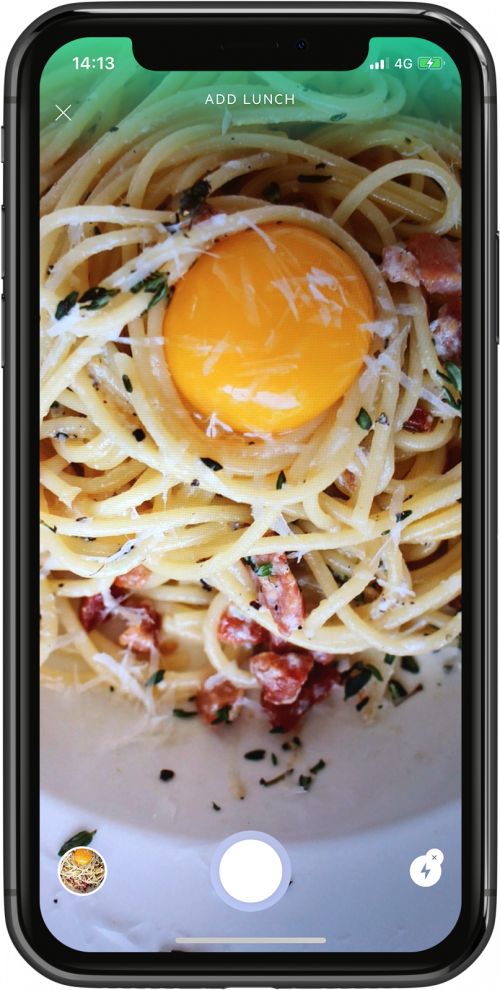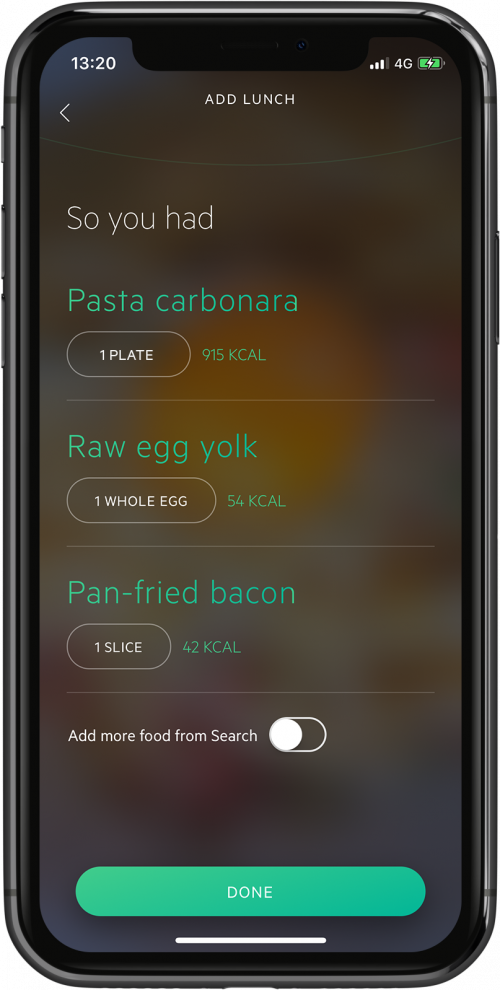 Lifesum recently added a dream of a new feature: image recognition. Yeah, you read that correctly. You can now take a picture of your food and have the app recognize what you're eating, confirm it with you, and track the nutritional info without you ever having to look anything up. I'm writing this before the new feature is released; although, if you're reading this, it's available in the app now. I tell you this to say that I haven't had a chance to test this new feature's accuracy; however, if that it works with even 85 percent accuracy, it's going to make tracking food way easier.
Lifesum is an app that's easy to love. The design of the interface makes it really lovely to view and interact with. And I think we can only expect things to get better and better with Lifesum. The company is clearly dedicated to constantly improving and providing a better and better experience for its users, making tracking health easier and achieving goals natural.
You can try the premium free for a week; regardless, even the free version of Lifesum is a dream to use. And the features available to premium members are far more than I can fully capture in one article. If you're looking for an app that will help you develop sustainable, healthy life choices, I highly recommend giving Lifesum a try. You can learn more about the service on Lifesum's website.