By

Todd Bernhard
Tue, 02/11/2020
I recently reviewed the SmartCine Complete Universal Smartphone Kit. It's a handheld mount that holds a smartphone in place for use in videography. I was intrigued to see how the "complete" kit could get better when Movo sent me its SmartCine Wireless All-in-One Video Kit ($149.95) to try. It turns out there was quite a bit more that could be added. First, Movo added a wireless lavalier microphone option. When combined with an added telephoto lens, this makes it easy to record a distant subject while keeping them in the picture. The kit has a convenient headphone jack as well to check audio levels. Make sure you have your own Lightning to 3.5mm audio converter to accept the output of the wireless receiver.
Related: Master the iPhone 11 Pro Camera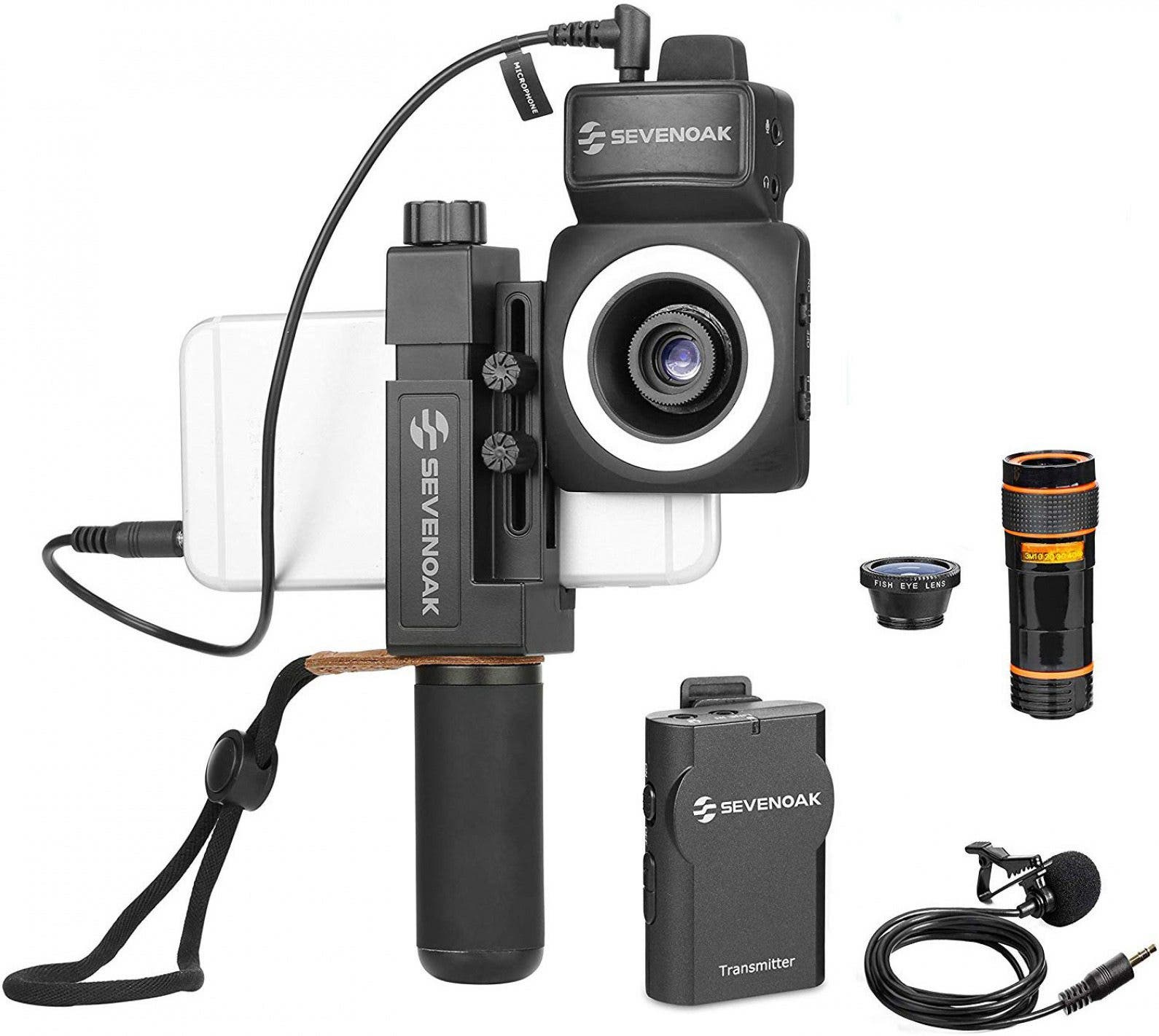 Speaking of picture, in addition to the telephoto lens, Movo also includea a wide-angle lens and a fisheye lens, each of which securely screws into the mount. And the camera can be aligned with the lens as the mount is adjustable left and right, up and down. The kit even includes a warm LED lighting ring to keep your subject well-lit, if they are relatively close to you.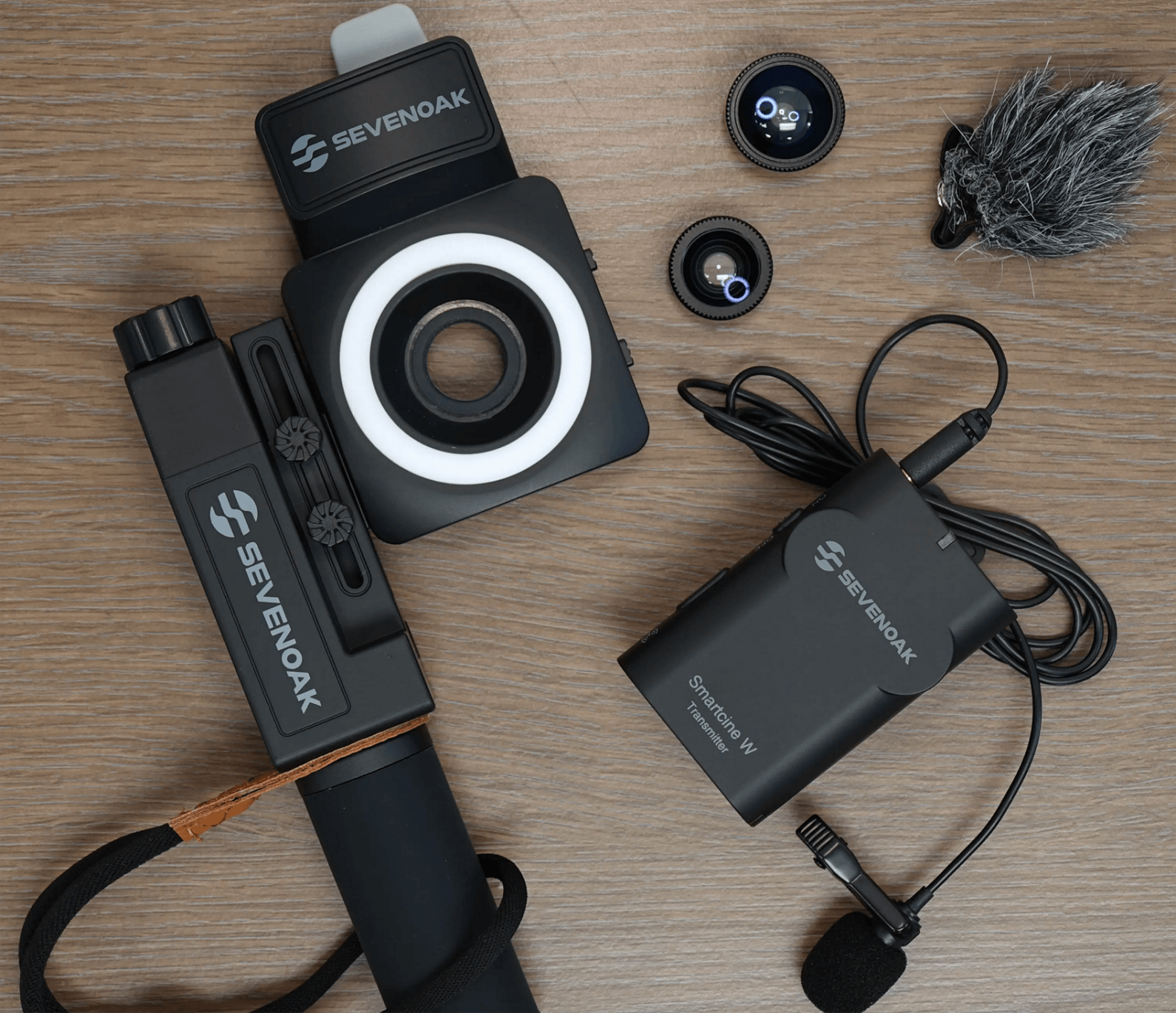 The whole kit comes with a screw-on comfortable adjustable grip that is also tripod mountable. My only concern is that it is a bit cumbersome to set up and tear down so I would have liked to see the foam case it comes with be able to accommodate an assembled unit as I'm not likely to disassemble it between uses. At around $200, it is a bit pricey considering it doesn't have a gimbal feature that would automatically stabilize the camera and even track the subject. Finally, the device itself needs power to drive the 36-level LED light and the wireless microphone receiver, so remember to bring a microUSB cable (one is included) and two AAA batteries (not included) for the lavalier transmitter pack.
Pros
Three different lenses (wide-angle, fisheye and telephoto)
Wireless lavalier microphone option
LED lighting ring
Adjustable grip
Tripod mountable
Foam protective case included
Cons
Cumbersome to set up and tear down
Pricey for no gimbal feature
Device needs to charge via microUSB
Might not fit larger phones in thick cases
Final Verdict
If you need to interview subjects on the go, the SmartCine Wireless All-in-One Video Kit from Movo has a lot of desirable features.