Where do pictures and videos go when you save them to your iPhone or iPad? There's a section in the Photos app just for imported media, and you can filter and search your imports there, as well!
By

Leanne Hays
Wed, 01/13/2021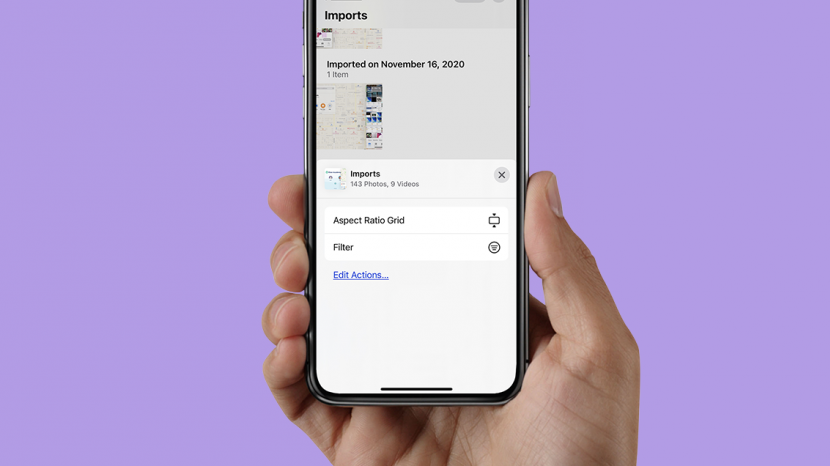 Are you wondering, "how do I find my photos and videos I imported to my iPhone?" There's a section just for imported media in the Photos app where you can easily find all the images and videos you've saved from text messages, the web, and more. We'll show you how to find Imports, and filter for pictures, video, edited media, and favorites, so it's easier to find the image or video you're searching for. 
* This post is part of iPhone Life's Tip of the Day newsletter. Sign Up. *
Related: How to Do a Photo Search Using Photo Captions on Your iPhone (New for iOS 14)
How to Find Pictures & Videos You've Imported to Your iPhone
We've already gone over how to do a picture search by an object, how to search for a picture by location, and how to use Siri to search photos by time or location. For more great tutorials on organizing and finding your photos, check out our free Tip of the Day. Now, let's learn how to find the Imports tab in the Photos app on your iPhone or iPad, so you can find and filter all the pictures and videos you've imported to your phone or tablet. 
Open the Photos app.
Tap the Albums tab.


 
Scroll to the bottom of the page and tap Imports.
To find a specific kind of imported photo, tap Filter.


 
Tap the type of import you're looking for, then tap Done.