By

Conner Carey
Updated 03/22/2018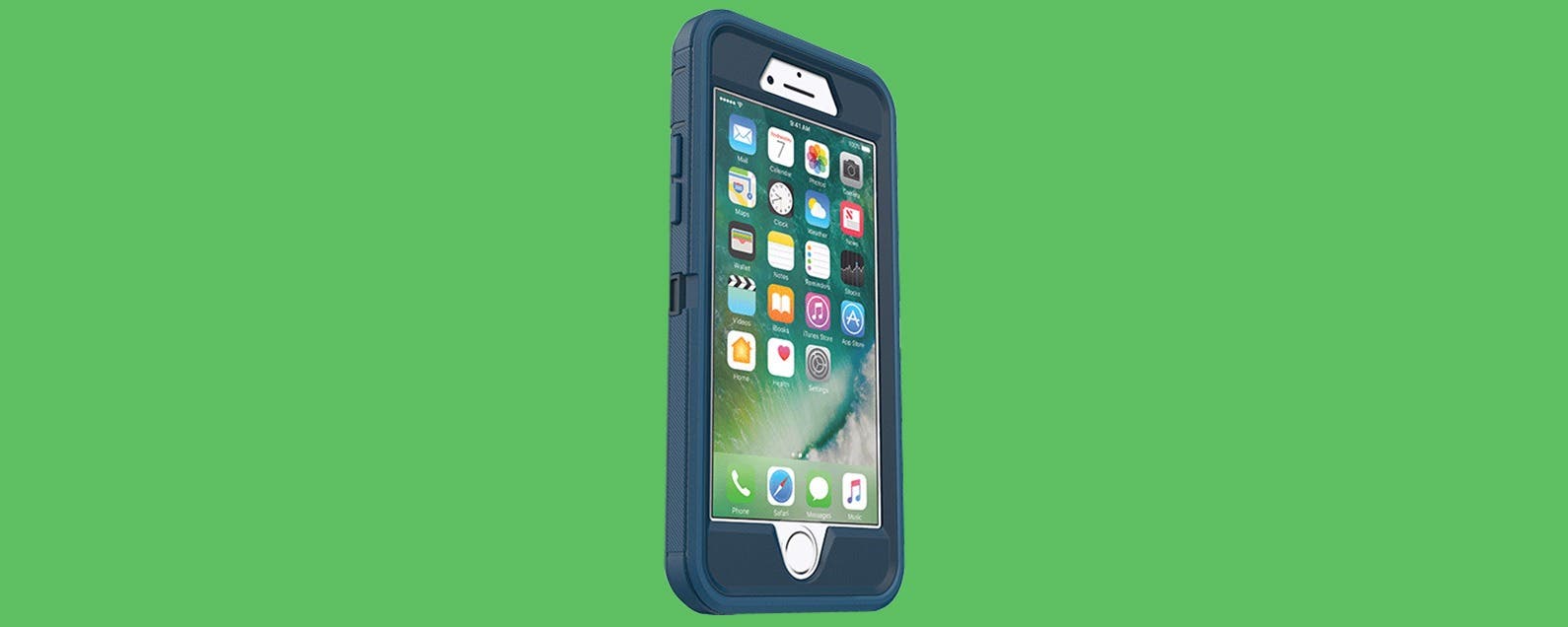 Every iPhone user needs a rugged protective case, and many iPhone users will also want to find the best waterproof case to protect their device from all of the elements. Users with one of the new iPhone 8 or iPhone 8 Plus models are likely a bit weary of Apple's reintroduction of the glass back. Which means it's time make sure it's shatterproof with an iPhone case that's tough. Some of the best protective, heavy-duty iPhone 8 cases are already hitting the market. We'll feature cases with military-grade drop protection, shock resistance, and who can forget the waterproof iPhone cases. Even though the iPhone 8 and 8 Plus are water resistant, for those who want to swim with their iPhone, a waterproof case is still absolutely needed. However, we'll also include cases for those solely concerned with drop protection, so you can find the most protective case for your iPhone 8. Let's get to it. Here are the best protective cases for the iPhone 8 and iPhone 8 Plus: waterproof, rugged, and tough.
Related: Best Waterproof & Rugged Protective Cases for the iPhone X
Many of the cases on our list will be waterproof, but I'm also going to add some fantastic cases for those whose main priority is drop protection. You can get a stylish case that's drop protected, but waterproof cases tend to be more streamlined. For the iPhone 8 and 8 Plus cases that are waterproof, all cases will have a rating of at least IP68 (the iPhone 8 and 8 Plus are rated IP67). All of the cases below will have at least four feet of drop protection. It's good to note that some of the protective iPhone cases on our list will still be "Coming Soon", but you can enter your email to get notified when they're available. We'll also update this list as time goes on, including price changes, personal experiences, and wireless charging information.
Best Rugged Waterproof iPhone 8 & 8 Plus Cases
The Lifeproof Fre case is and has been one of the best protective cases for any iPhone. And the iPhone 8 or 8 Plus is no different. The Fre is dustproof, dirtproof, snowproof, and waterproof. It has a waterproof rating of IP68, which means it's good in water up to 6.6-ft for an hour. It meets military standards for drop proofing and even includes a one-year limited warranty. The Fre is fantastically slim for a waterproof case and doesn't have anything covering your screen. I have it in pink for my iPhone 7 Plus and love it.
Waterproof up to 33 feet and drop-proof for over six feet, this Catalyst case is fully sealed against dust, dirt, and snow. It meets or exceeds military-grade drop and shock protection standards. The cases integrated screen protector keeps your screen scratch-free while providing full touchscreen sensitivity. The clear back of the case allows you to admire the design of your new iPhone while keeping it safe from the perils of everyday life.
I'm including this brand on trust factor alone. The first protective iPhone case article I ever wrote was flooded with comments of readers wondering why I hadn't included Dog&Bone— I hadn't heard of them! Since, I've tried multiple Dog&Bone cases and now understand why they have such a vocal fanbase. They're fantastic waterproof cases with a slim profile. So far, the company states that the Wetsuit Impact for iPhone 8 & 8 Plus will have 360-degree water, shock, dirt, drop, and snow protection. It's still coming soon, but you can sign up online to be notified when it's available.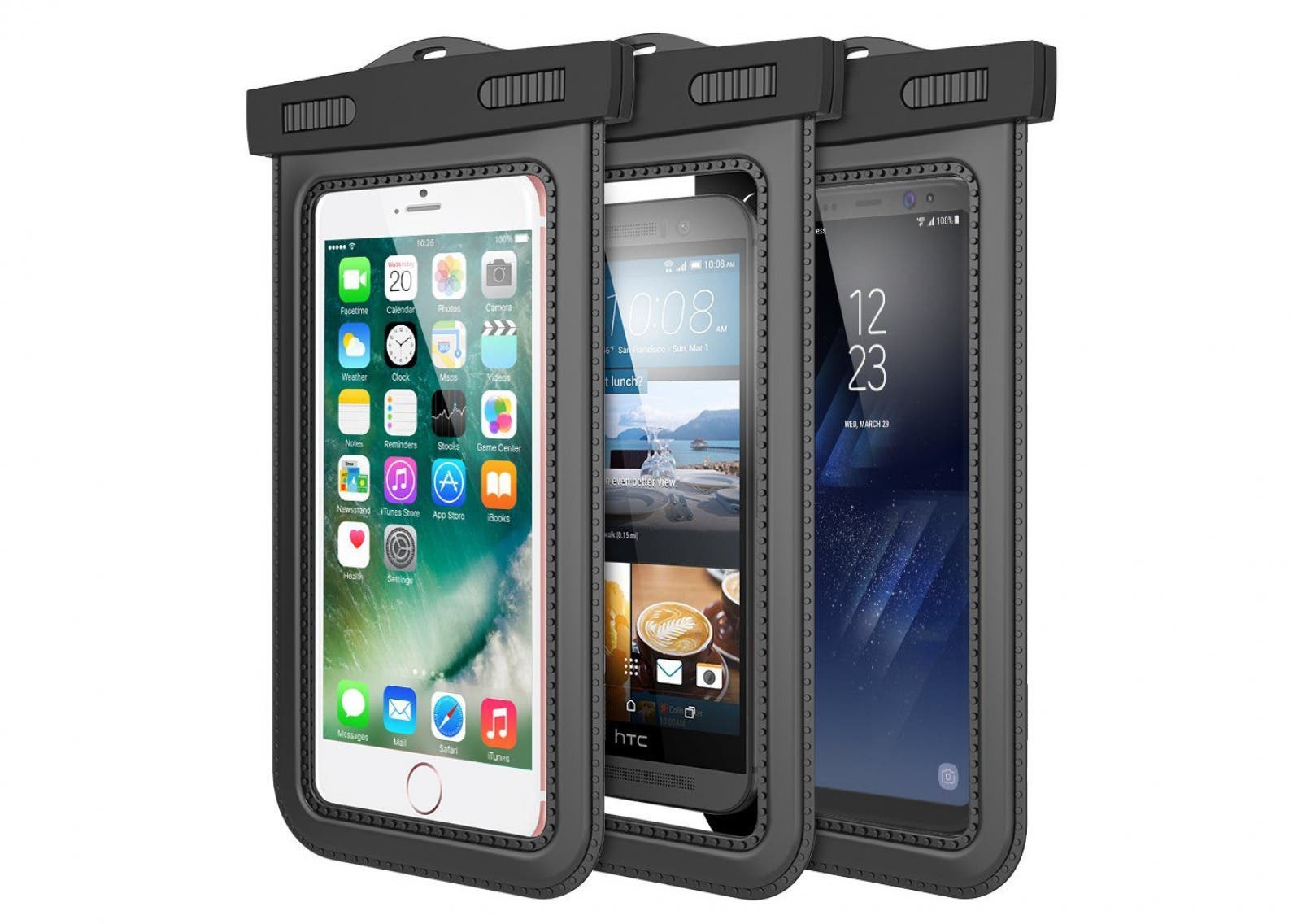 This is not a case that's going to protect against drops. This isn't a case at all. But it's a great low-budget option if you're solely worried about keeping your iPhone dry. This isn't a case you'd always have on your iPhone, rather something you'd put your iPhone in for specific occasions such as lounging by the pool or going out on the lake. And it doesn't offer drop protection; though if you have a smaller device, it's possible to have a case on your iPhone in the waterproof pouch. It's not for everyone, but it's a nice option to have.
Best Protective iPhone 8 & 8 Plus Cases— for Drop Protection With Style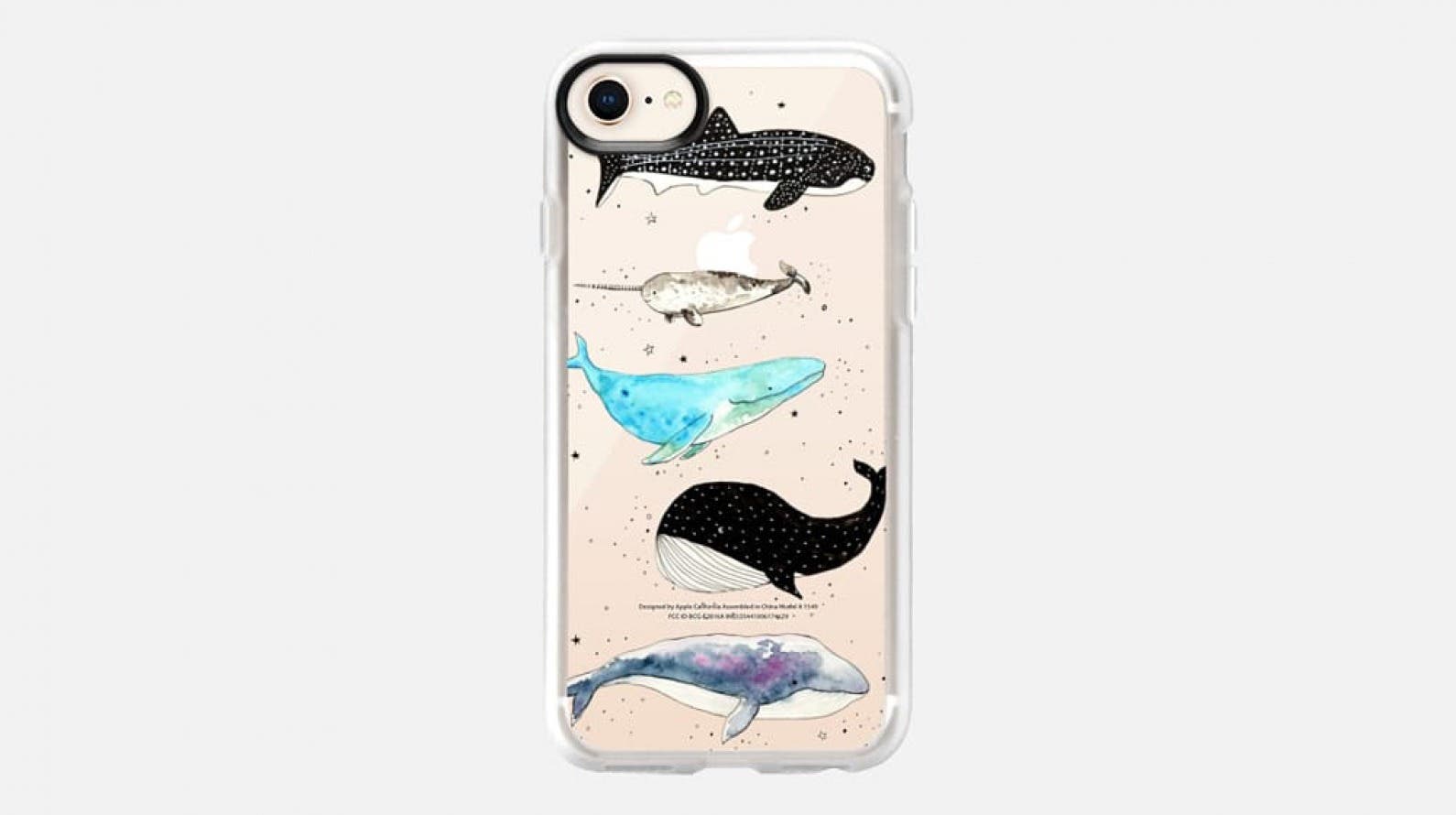 Casetify is always a personal favorite of mine. There are tons of designs and patterns to choose from and they offer 360-degree protection from four-foot drops. These are not waterproof cases, but they offer the perfect amount of drop protection that most people will need in day-to-day life. If you like cases that are quirky, fun, or stylish, definitely check out the iPhone 8 and iPhone 8 Plus cases collection from Casetify. You can also customize an iPhone case with photos and text.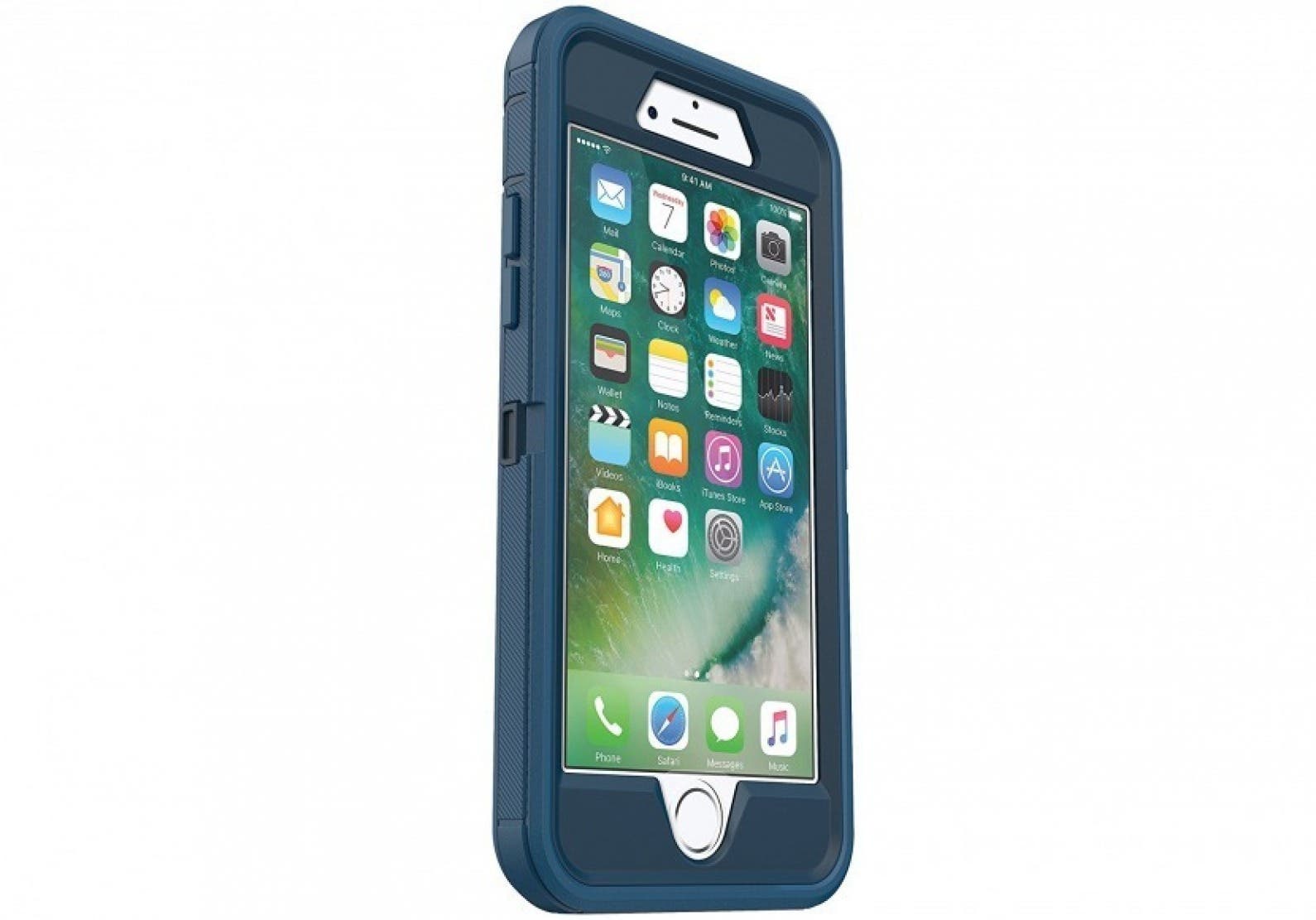 When it comes to trusted drop protection, Otterbox is number one. The Defender series tends to be slightly bulky on Plus models, but there are three layers of defense between your iPhone and the ground so it's all about your preferences. The Defender also includes a built-in screen protector, so every surface of your device will be covered. And there are port covers to protect your device from dust and dirt. Drops and shocks are no match for the Defender.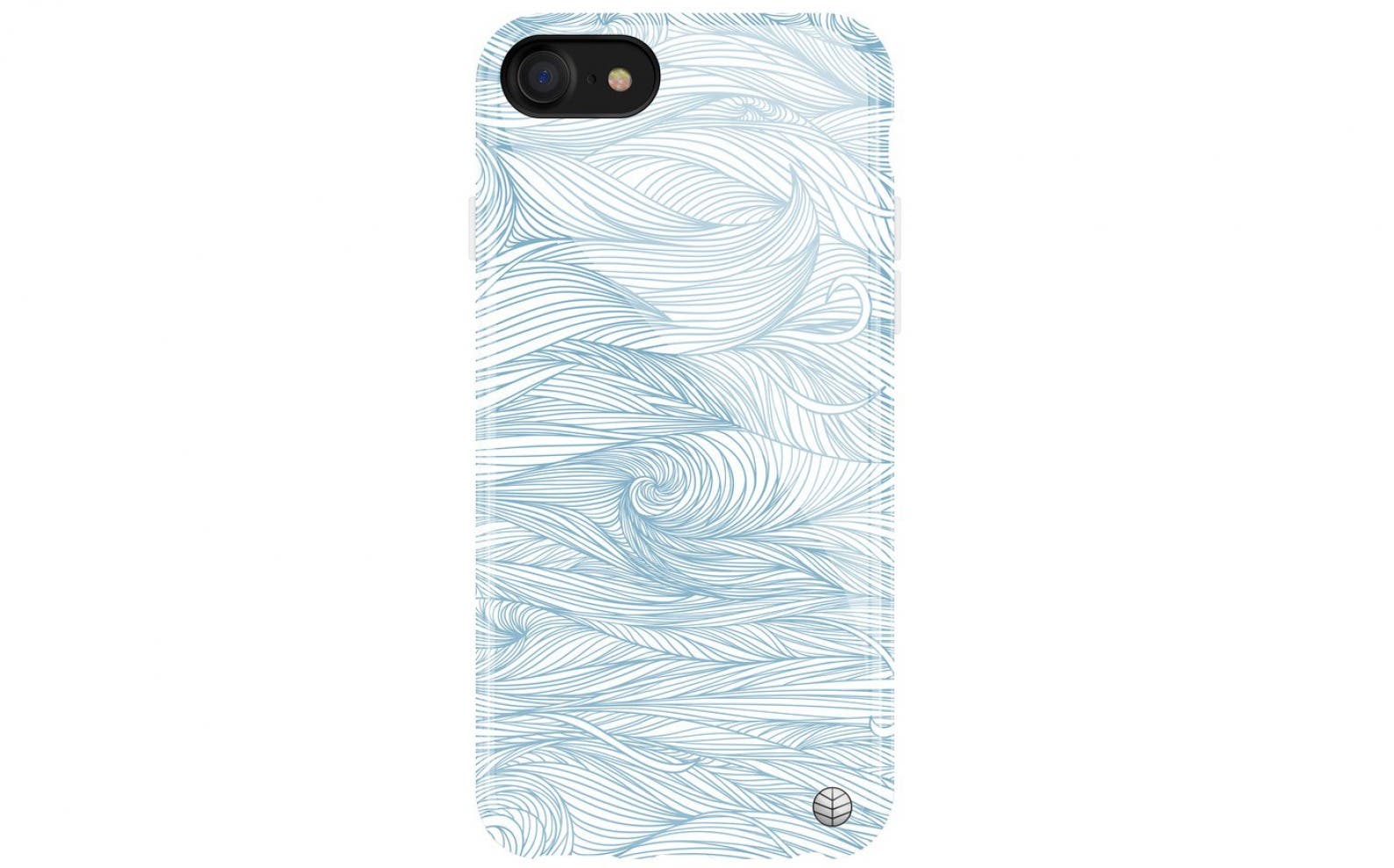 Akna Case has some beautiful fashion cases in various designs. This one features feather-like wave patterns. But as pretty as the case is, it also offers nine-feet of drop protection, which is far more than the average person needs. It's sturdy without being bulky and flexible for easily putting it on and taking it off. The lip of the case forms a raised edge around your screen, offering 360-degree protection from all angles, all while looking stunning.