By

Conner Carey
Fri, 04/28/2017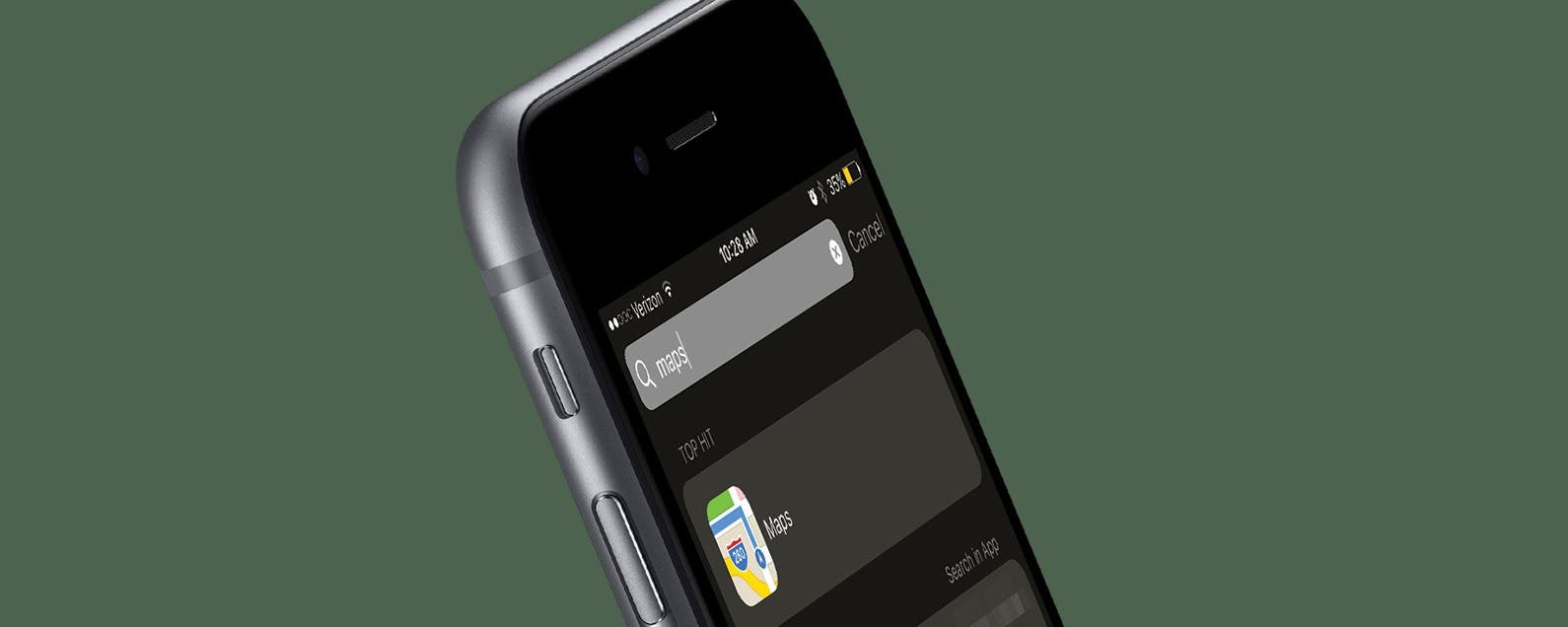 If your Maps app icon is missing from Home screen on your iPhone, you're probably wondering, "how to I get the Maps app back?" Retrieving deleted apps on iPhone is, luckily, very easy to do. iOS 10 gave us the option to delete apps that came with the iPhone. While the hidden Apple stock apps you remove aren't deleted completely, they are out of sight and out of mind. So if the Maps icon is missing and you want to reinstall the Maps app, we'll show you how to get it back. I'll also share an easy trick so you always know where Maps is on your iPhone. Maps app disappeared from iPhone? Here's how to get Maps app back on iPhone.
Related: Calculator App Missing from Control Center iOS 10? Here's How to Get it Back
With iOS 10, you can delete apps that came with iPhone. If you're like me, you went delete crazy when you installed iOS 10. Then, at some point, realized you need the app only to find that it's disappeared. If your Maps app is missing from iPhone, all you need to do is download it from the App Store.
How to Get Maps App Back on iPhone
Open the App Store.
Search for Maps Apple.
Find the Maps app; it's likely at the top.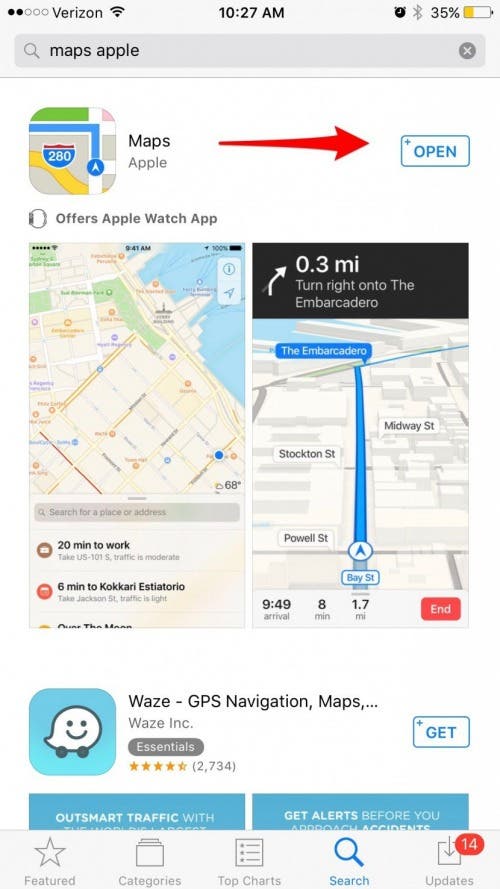 Tap the cloud icon to reinstall the Maps app.
It will instantly download since it wasn't completely deleted in the first place. To open Maps, tap Open from within the App Store, or go back to your iPhone's Home screen and you'll see the reinstalled Maps app.
Where is Maps on My iPhone?
Sometimes, our apps haven't disappeared. They're merely hiding. It's easy to lose track of your apps and before you know it, the one you need is buried deep in an iPhone folder. Whether you're looking for the missing Maps app or any other app, you can use spotlight search to quickly locate apps without having to scroll through your home screens or look through folders. To do this:
From any Home screen on iPhone, swipe down.
A search bar will appear with recently opened apps.
Search for the app you're looking for.