By

Hallei Halter
Sat, 04/20/2019
* This post is part of iPhone Life's Tip of the Day newsletter. Sign Up. *
I habitually autoplay hours of Netflix or Youtube because I like the sound of people talking while I'm puttering around my apartment. Podcasts naturally fill that need with the bonus that I'm not missing any context since there's nothing to watch, only listen to. But even when I'm only listening, I still want to personalize my choices. Overcast is a podcast player app that gives me as many choices as I want when it comes to selecting content and how I want to hear it.
Related: How to Find & Download Music from Apple Music on iPhone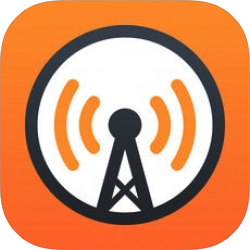 What It Is
Overcast is a podcast player that's notable for its array of customizable features. You can maintain general order over your podcast listening, or get down to a very specific routine with an entire section of advanced settings titled Nitpicky Details. But it's not all about micro-managing, as Overcast boasts a simple, easy-to-maneuver display. Just create an account with just your email and Overcast can be synced across all your devices. Find podcasts related to your interests, create playlists, and share with your friends and family. 
Why We Love It
I've just started listening to podcasts, and with suggestions from my coworkers, I have a playlist of ones to listen to that range from personal storytelling to significant current events. There doesn't seem to be an end to the variety of podcasts available via Overcast, and I can lose a good chunk of time just browsing the search directory. I'm a huge fan of stand-up comedy and it seems like every comedian has their own podcast that I can find on Overcast. I can download episodes to listen to while I'm offline, which is great while I'm waiting at a doctor's office or anywhere with little to no cellular reception.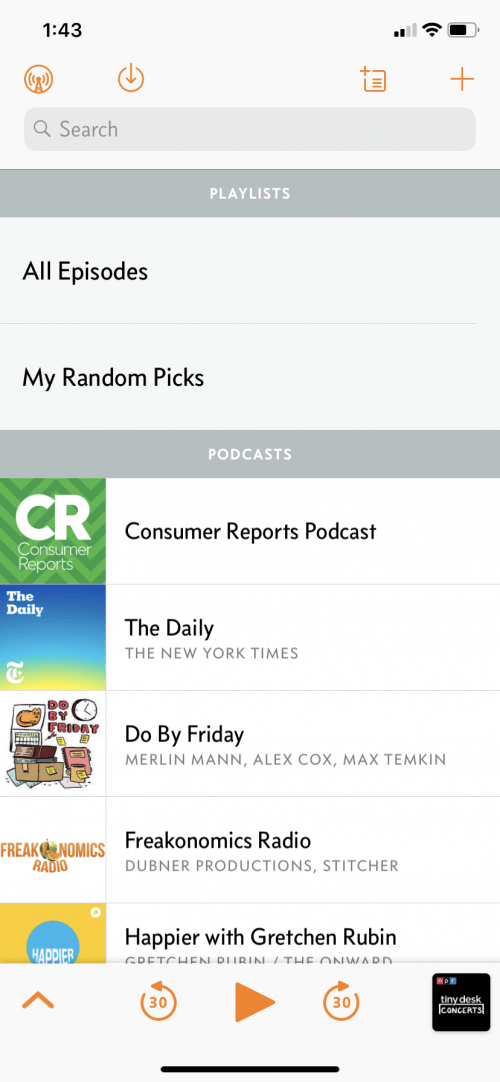 Customize Your Listening Experience
With Overcast, you can be as hands-on or hands-off as you want. There are options to configure specific podcasts or playlists that you can easily control in Overcast's settings. You can assign priority to what you want to listen to and set notifications for when podcasts release a new episode. While you're listening, you can use Smart Speed to shorten silences, Voice Boost to enhance the audio, and use a Sleep Timer to turn the app off after the episode is done or with a countdown. While it doesn't cost anything to use all the features of Overcast, for $9.99/year you can use it ad free.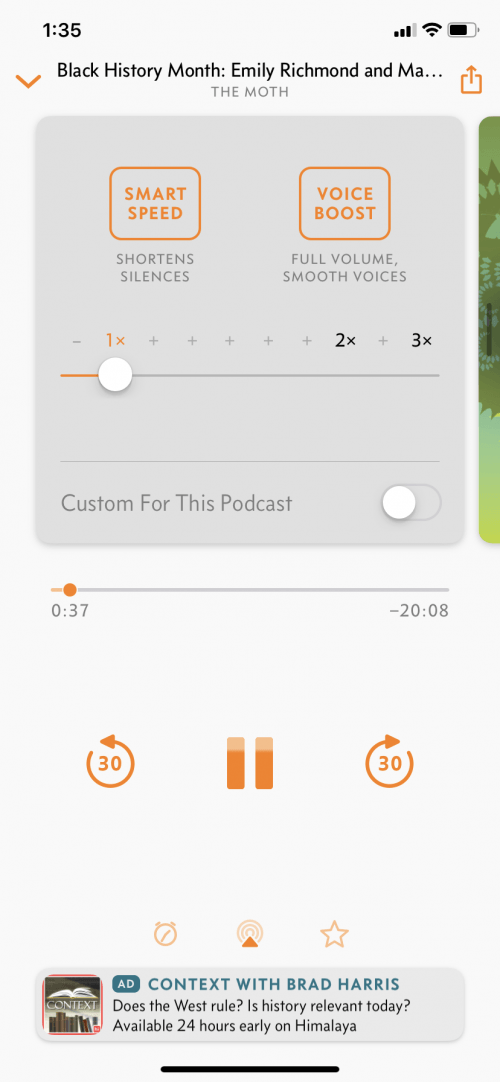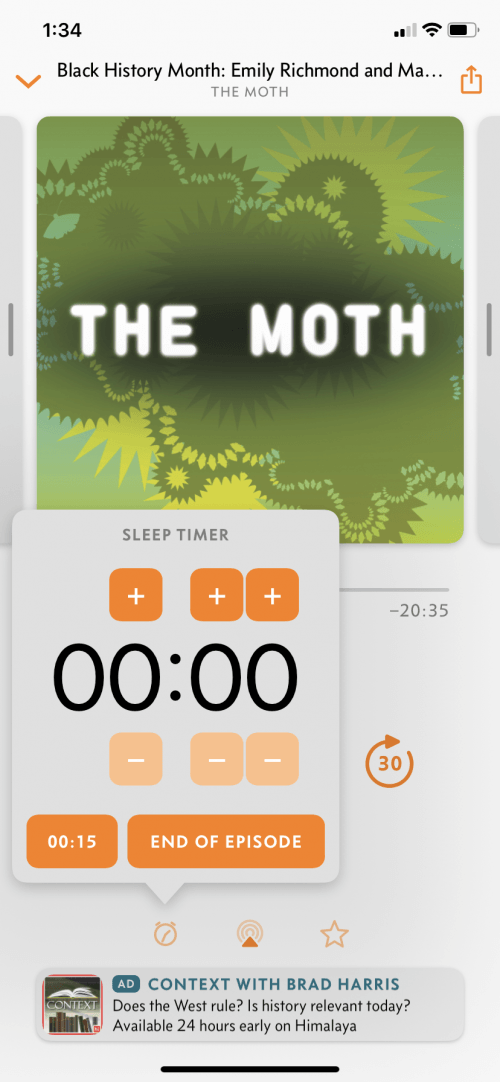 Recommend & Share
The Share options include sharing a podcast from Overcast over various platforms. If you connect your Twitter account, you can receive recommendations from people you follow, or share with your own followers. You can also share from a specific timestamp, so instead of telling someone to jump four minutes into the episode, you can tap share at the four-minute mark and the receiver can play the podcast at that mark. There aren't obvious rankings of podcasts on Overcast, but if you especially like something, tap the star to improve its chances of appearing in the general suggestions on the recommendations page.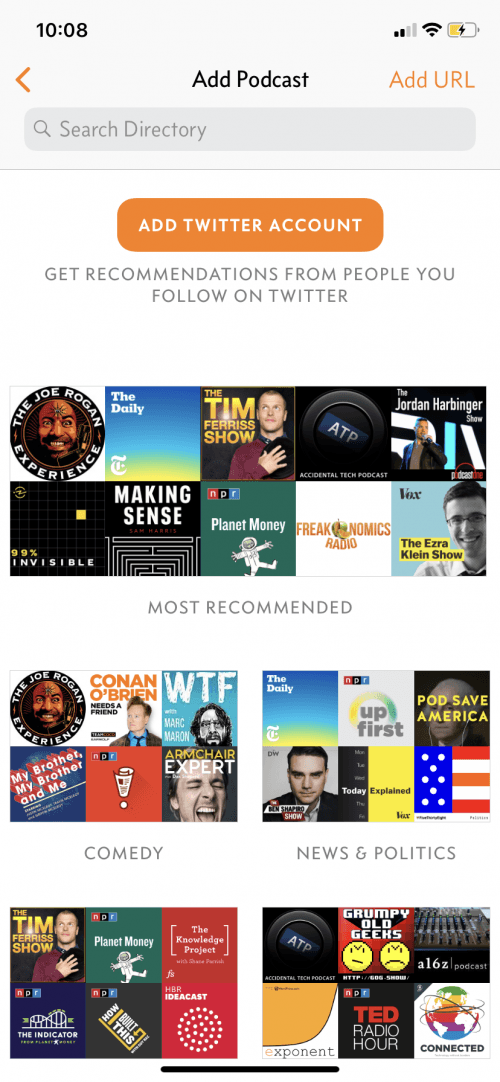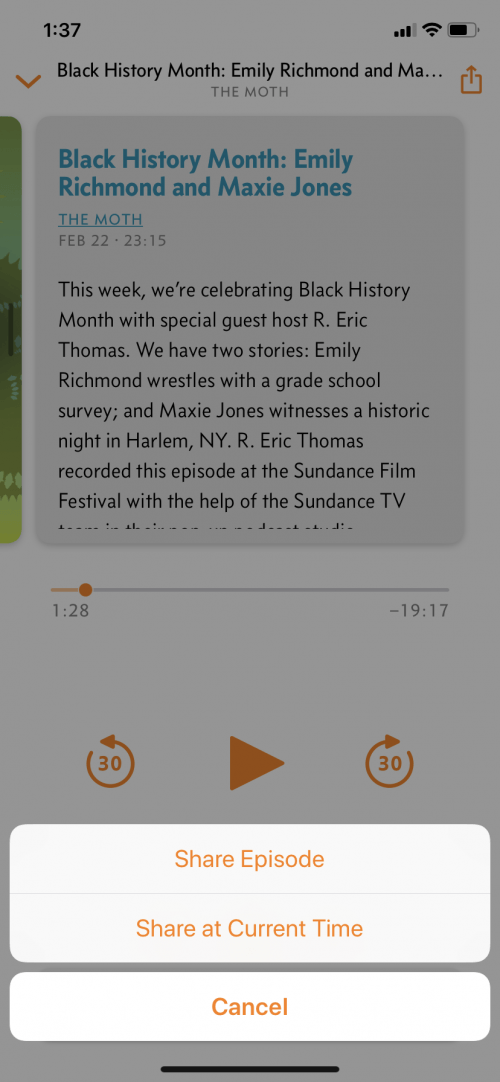 Search Limitations
Aside from the top podcasts displayed on the recommendation page, podcasts aren't really categorized on Overcast. So when I'm wanting to explore podcasts about a general topic, I have to wade through the offerings with keywords. For example, I'm wanting to find podcasts about wildlife so I type "wildlife" in the directory search bar. All the podcasts that come up have "wildlife" in their name or description. So if you're wanting to explore a general topic, have some specific keywords in mind related to what you want to listen to. Also, podcasts aren't grouped by frequency of updates, so another drawback is I'll be presented podcasts that haven't released a new episode in over a year.
Whether you're a novice or seasoned listener to podcasts, Overcast is an app that can provide a broad selection for your interests.