Have you upgraded to a new Apple Watch, but you still see your old device in Find My? I'll teach you how to remove your Apple Watch once and for all!
By

Olena Kagui
Tue, 06/07/2022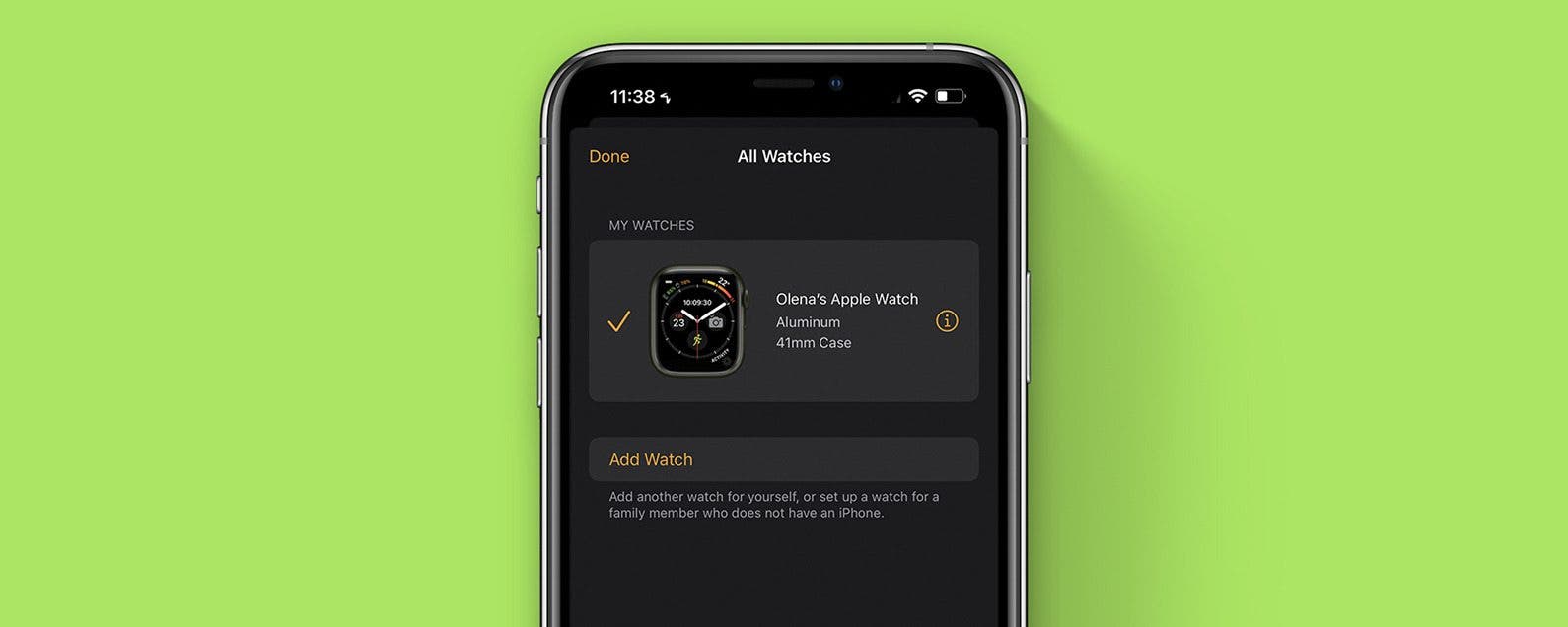 Do you have several Apple Watches listed in your FindMy or Watch apps and find it hard to figure out which is your new watch and which you no longer use? I'll teach you how to remove your Apple Watch from your iCloud account. If you haven't unpaired or removed the activation lock yet, I'll teach you how to do that too!
Jump To:
How to Remove Apple Watch from Account
Follow these steps if you have already performed an Apple Watch factory reset but still see the watch in your list of Find My devices and from your Watch app:
On your iPhone, open the Find My app.


Tap Devices.


Select the device you wish to remove.


Scroll down and tap Erase This Device.


Tap Continue and follow the on-screen directions.


Next, open the Watch app.


From the My Watch tab, tap All Watches.


Tap the i next to the watch you wish to delete.


Tap Unpair Apple Watch and follow any on-screen directions.


Once you do this, you won't be able to use your watch unless you pair it with a new iPhone or re-pair it with your old phone. To learn more about your Apple Watch, sign up for our free Tip of the Day newsletter.
How to Delete Apple ID from Apple Watch
If you are wondering how to rest your Apple Watch to sell or gift it, read this step-by-step tutorial. Sometimes, even after you've unpaired your watch and gotten rid of the Activation Lock on your Apple Watch, it may still show up as one of your devices. Follow the steps above to remove it once and for all!
Now you know how to unpair your Apple Watch so that you no longer see it in your list of devices anywhere on your iPhone.