By

Conner Carey
Mon, 12/04/2017
* This post is part of iPhone Life's Tip of the Day newsletter. Sign Up. *
I'm sure we've all opened up Safari to search for the definition of a word. But with iOS 11, you don't even need to search. Once you begin your query, Safari will automatically provide a details card at the top with the definition of the word. And as you're typing it, Safari will even guess what word you're looking up. Here's how to define words in Safari with iOS 11 on iPhone.
Related: How to Search a Safari Page on iPhone
How to Define Words in Safari
Open Safari.
At the top, type "Define" and then the word you're trying to get a definition for. You don't even need to press Go for the definition to appear.
For example, "Define idiosyncratic." As I typed the words, Safari automatically offered definitions right below my search query.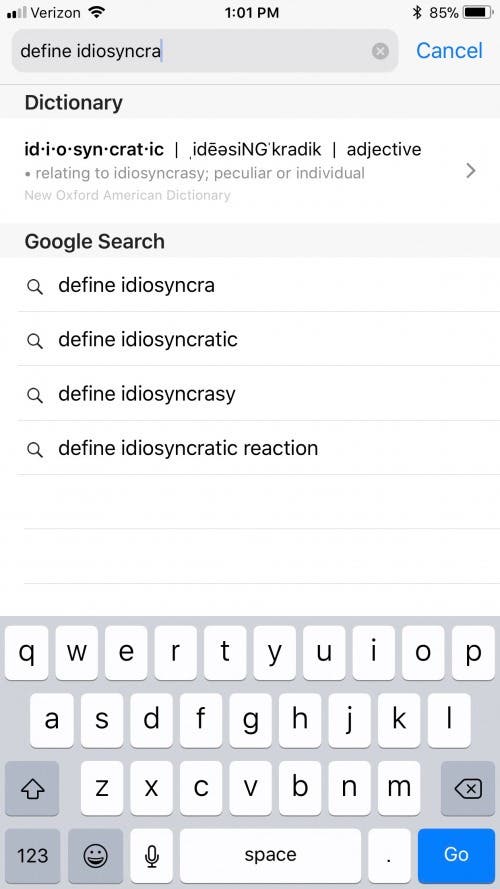 However, at times, Safari will offer an alternative website such a Wikipedia if it can't find the definition of a word. For example, when I type "definite idiosyncrasy," Safari suggests the Wikipedia page.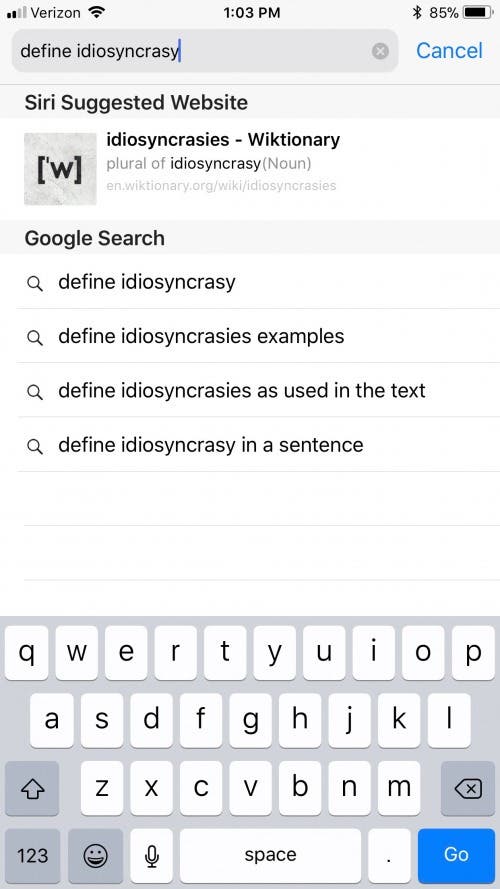 Top Image Credit: faungfupix / Shutterstock.com