By

Donna Schill
Tue, 09/15/2020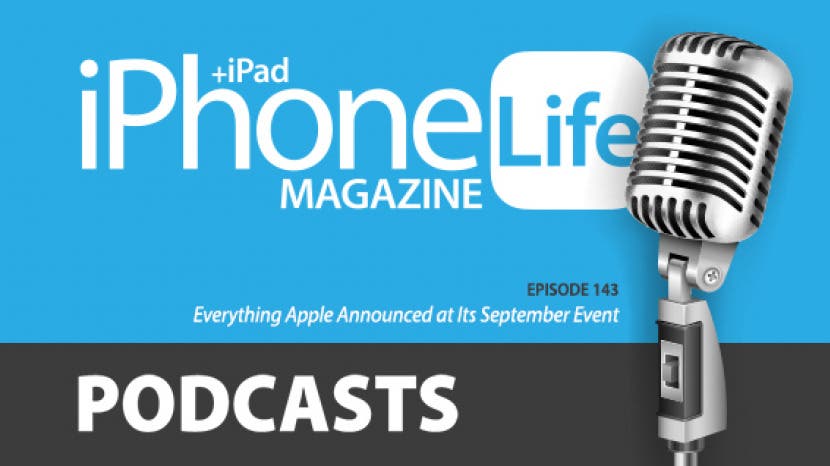 In this special episode, David and Donna recap everything Apple announced (and failed to announce!) at its September event. Get their take on the new iPad Air, Apple Watch Series 6, Apple Fitness Plus subscription, and much more. Learn what's to love, what's lacking, and what you should definitely buy!
Click here to listen and subscribe. If you like what you hear, be sure to leave a review. And remember to tune in every other week to hear our editors share with you the latest Apple news, best apps, iPhone tricks, and coolest accessories.
This episode was brought to you by the OWC Envoy Pro EX (Starting at $89.99): Improve your workflow with the storage solution from OWC. The OWC Envoy Pro EX with USB-C is slim and portable. But don't let its size fool you; this small external drive quickly and safely stores up to 2 terabytes of your work. That's a lot of storage for such a slim device, and that's not the only thing you'll love about the Envoy Pro EX. Your data and financial investment are safe with the OWC Envoy Pro EX with USB-C.
Questions of the week:
What gear from the event are you planning on buying and why? Email podcast@iphonelife.com to let us know.
Articles referred to in this episode:
​Useful links: