By

Conner Carey
Thu, 03/09/2017
Come June, Apple will hold its 28th annual Worldwide Developers Conference. The annual conference is returning to San Jose this year, which is the first time WWDC has been held outside of San Fransico since 2002. The conference will be held at the San Jose McEnery Convention Center. When the conference kicks off on June 5, developers will come together along with more than 1,000 Apple engineers for get-togethers, sessions, and labs. And of course, Apple will host its Keynote Event, which will live stream on Apple's website and the WWDC app for Apple TV, iPad, and iPhone. We'll be covering the event on the day of, so be sure to tune in and follow our coverage come June.
If you've watched (or been to) WWDC in the past, you're probably familiar with what to expect. Apple will show off previews for new operating systems. I'm certain we'll get a sneak-peek of iOS 11 and MacOS 10.13; it's also possible we'll see a preview of any new watchOS or tvOS Apple has been working on this year. Apple's press release about the event states that each year developers come to learn about, "Apple's breakthrough platform technologies ranging from programming languages like Swift to breakthrough developer APIs like SiriKit, HomeKit, HealthKit and CarPlay," which leads me to believe that we could see some upgrades for at least some of the APIs listed.
The March announcement of WWDC confirms that there will be no release event in March this year, which means Apple can focus on delivering incredible products come September. I expect to see Apple step up its game this year because it's the tenth anniversary of the iPhone. And when companies step up their game, we the consumers benefit.
WWDC 2017: When Is It?
WWDC will be held from June 5–9. It will be held in San Jose, California at the San Jose McEnery Convention Center.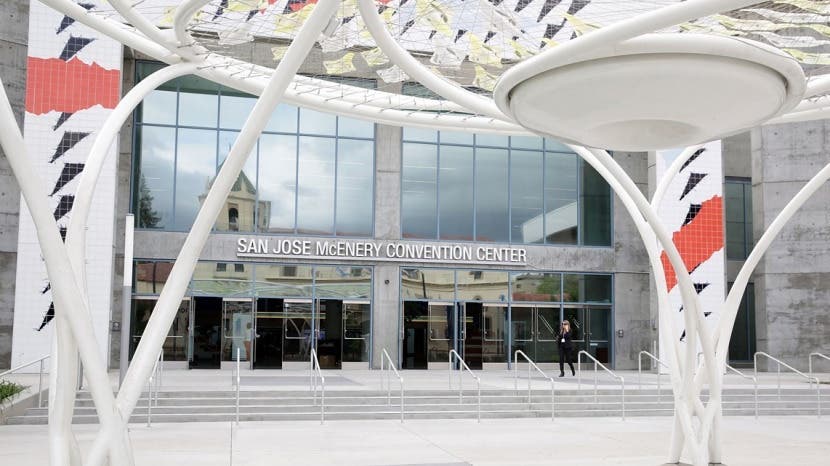 WWDC 2017 : How to Watch It
On Mac:
On PC:
On Apple TV, iPhone, or iPad:
On iPhone, iPad, or 4th-Gen Apple TV, open the App Store and download the WWDC app. The day of the keynote event, open the app and watch the livestream.

On 2nd- or 3rd-Gen Apple TV, make sure your software is up to date. A WWDC app will appear around the time of the event (if not already present.)
Live Coverage:
The day of the event, don't forget to visit our Live Coverage page and enjoy the keynote with iPhone Life. We'll be live blogging and tweeting (@iphonelife) during the event, so join the fun! Also, sign up for our daily tip newsletter to receive updates leading up to the event and important information on what Apple debuted after the event.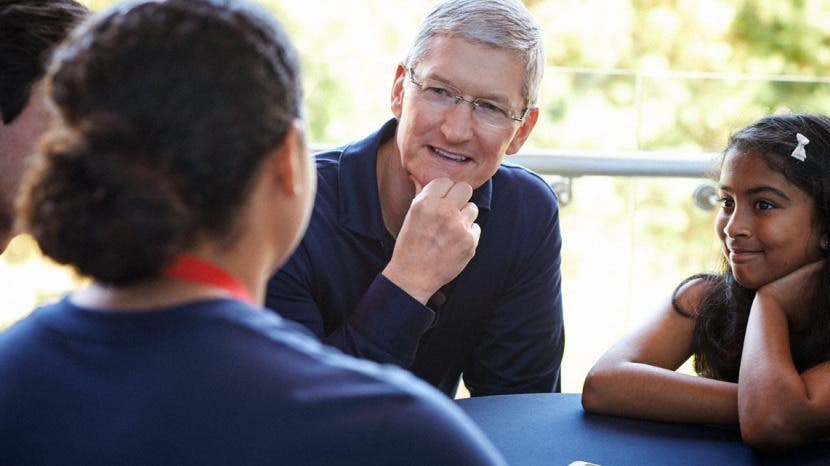 WWDC 2017: How to Get Tickets
WWDC Scholarships:
Apple will accept scholarship applications from March 27 through April 2. Winning applicants will be notified on April 21. Tickets are priced at $1,599, so a scholarship makes a big difference. And while airfare is not include, Apple is including lodging as a part of the scholarship. This is the first time Apple is offering this, and it's pretty awesome. According to the WWDC Scholarship website, "WWDC scholarship applicants must be at least 13 years old, registered as an Apple developer, and enrolled in a part-time or full-time course of study. Members and alumni of a STEM organization are also eligible." For further details you can visit Apple's WWDC Scholarship website, which is also where developers can apply come March 27. 
How to Buy WWDC Tickets:
WWDC is too popular to simply sell tickets, so Apple has been using a lottery system since 2014. You can sign up for the lottery on March 27 on Apple's developer website, which states that, "the opportunity to buy tickets to WWDC17 will be offered by random selection. To register, you must be a member of the Apple Developer Program or Apple Developer Enterprise Program." As stated above, tickets sell for $1,599 if you're selected. You can apply online.

What do you want to see from Apple's WWDC Keynote event? Let us know in the comments.