Switching to another app while you're on a call is easy, and it's just as easy to get back to your call.
By

Conner Carey
Updated 06/30/2021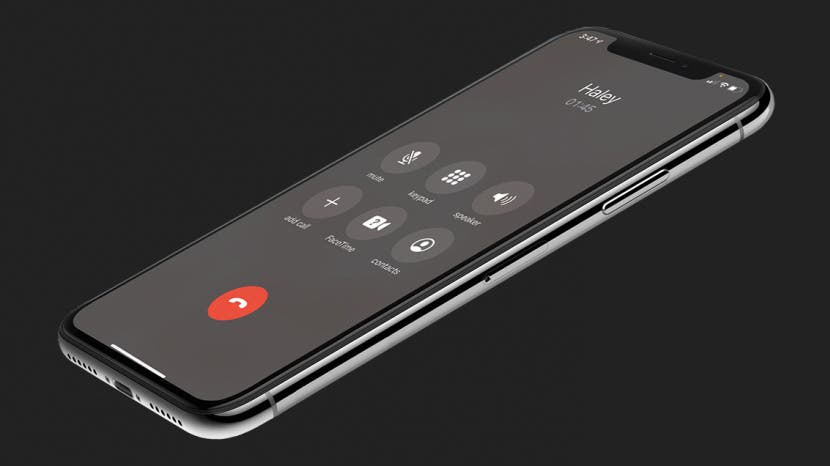 * This post is part of iPhone Life's Tip of the Day newsletter. Sign Up. *
When you're on the phone with someone, you can still use other apps. Let's say you're talking to a friend who needs another mutual friend's number. You can stay on the phone with them while you visit your contacts to find the information. It's a simple tip but one that will be forever useful. Here's how to use another app while on a phone call with the iPhone.
Related: How To Redial a Phone Number on Your iPhone
Using another app during a call won't end your call, and you can easily return to it. Better yet, if it's a video FaceTime call, you can do Picture in Picture so you can still see the video of the person you're talking to. 
Make a call. Once you're on the phone, swipe up from the bottom of your screen (iPhone X and later) or press your Home button (iPhone 8 and earlier).



From your Home screen, select an app.



When you're done, tap the green bar at the top of your screen to return to the phone call.