By

Todd Bernhard
Sat, 03/07/2020
If you ever listen to music on your smartphone and wonder if the audio quality could be better, you're right. It could. The folks at Dirac have been working on a technology to do just that. They sent me a prerelease version of the Dirac app to try, on an Android device and, indeed, sound quality was noticeably improved.
Related: Buyer's Guide: Best Bluetooth Headphones & Earbuds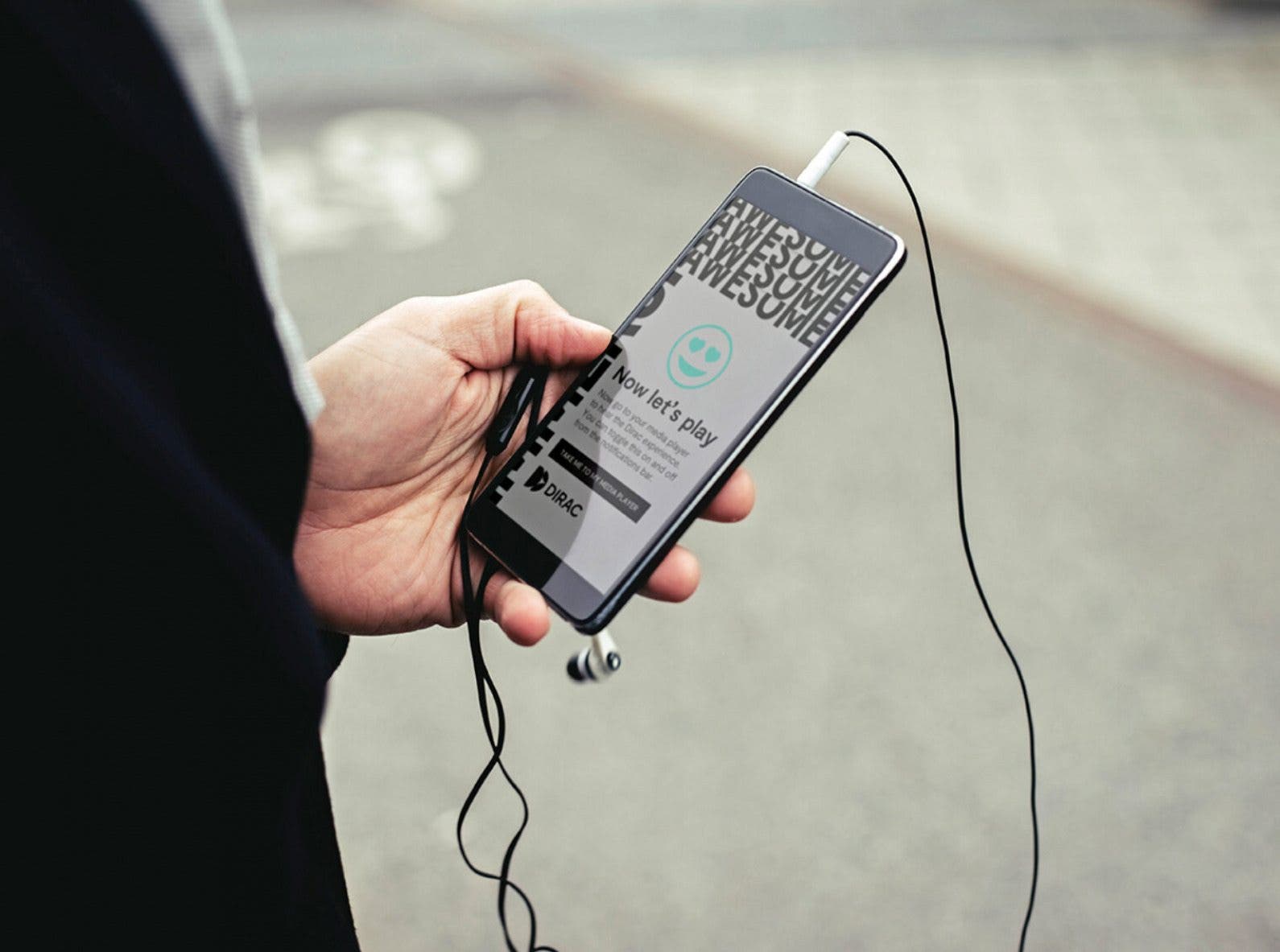 The app is not a music player... rather it works with your existing music app such as Spotify. It is able to tweak the audio signal to optimize for the type of music and specific headphones you are using... Beats in my case. Dirac promises to support 150 headphones soon, wired and wireless, low-end and high-end alike! I was skeptical but it the enhancement of audio was immediate. I switched the Dirac functionality on and off repeatedly and the improvement was easily noticeable. The app enhances audio by boosting subtle tones and beats. The best description I can come up with is that it works like an Artificially Intelligent Equalizer.
Currently, the demo requires using an Android phone, as it's easier for developers to customize the audio stream. Apple is a locked down platform. The only downside is that this is the kind of functionality that really should be built-in to iOS natively and it appears that is the plan, for Apple and Google or directly with the streaming providers. Until Apple partners with Dirac, iOS users will need the Dirac Live app. Dirac is currently in talks with smartphone and music streaming companies about embedding the new Dirac digital audio solution into their products and platforms. The first partnership is slated to be announced in Q1 2020.
Pros
Impressive enhancement of audio from just an app
Enhances audio for low-end and high-end headphones
Boosts subtle tones and beats
Works with multiple music apps
Cons
Should be built-in to iOS
Requires the Dirac Live app on iOS, until Apple partners with them.
Final Verdict
Dirac has demonstrated that our audio quality could be better, without any specialized hardware. Here's hoping Apple and Google find a way to bring this capability to the masses.