Learn how to copy a picture or video on your Mac in three easy steps.
By

Leanne Hays
Updated 06/30/2022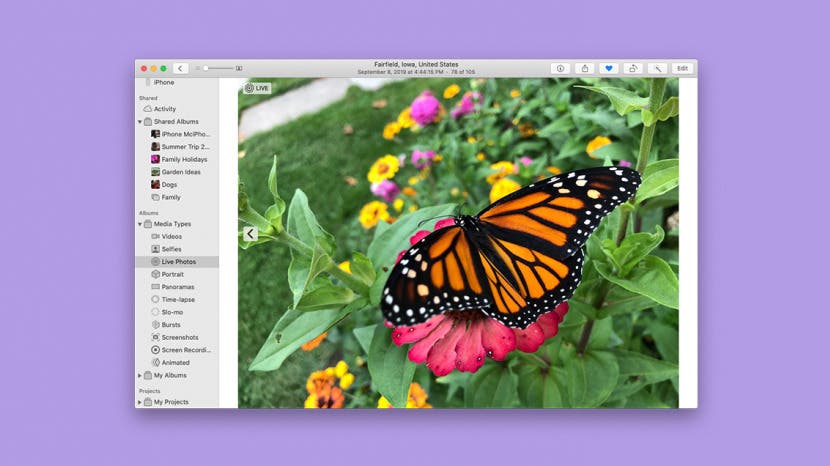 This Mac Photos app tip will allow you to make a duplicate of a photo or video so you can work on the copy and leave the original untouched. Here's how to make a copy of a picture or video on a Mac. 
Related: How to Zoom in & Out of a Photo on Mac
Why You'll Love This Tip
Make a copy of a picture or video before editing to leave the original photo untouched. 
Make more than one copy to have several versions with multiple editing techniques.
How to Duplicate a Picture or Video on Mac
Here's how to copy a picture or video in the Photos app on your Mac. Of course, you can work on your original picture and revert the changes later but, sometimes it's nice to have the original and an edited version. For more great Photos app tutorials, including how to add filters to photos on an iPhone, check out our free Tip of the Day. 
Open the Photos app and double-click the photo or video you want to copy.
 
Right-click on the photo, then click Duplicate 1 Photo, or press Command-D on your keyboard.  

If you're copying a Live Photo, you can click Duplicate to keep it as a Live Photo or Duplicate as Still Photo to save as a still. 
If you enjoyed this tip, you might also like to learn how to copy and paste photo edits on a Mac.